Hello! Every week, our internet culture staff will discuss the world of streaming entertainment in this newsletter. In this edition:
The Best of the 2021 Sundance Film Festival, so far
Rewatching Freaks and Geeks in 2021
How streaming services can launch the next Bridgerton
Sign up to receive this newsletter in your inbox.
---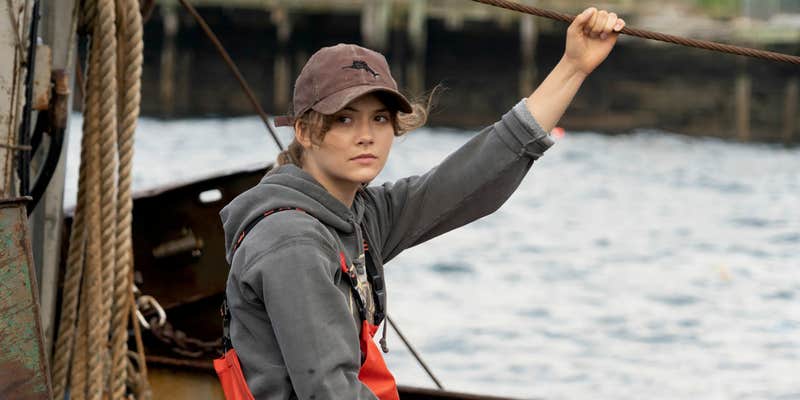 FESTIVALS
The best films I've watched at Sundance 2021—so far
Greetings from the Sundance Film Festival, which has turned out to be quite a different experience. Last year, going to Sundance meant galavanting off to snowy and sunny Park City, Utah, zipping from one theater to the next, barely having time to eat on the fly in-between screenings, and a spot of altitude headache. This year, I watched the entire festival virtually from the comfort of my Brooklyn apartment. Below is a list of a few of my favorite films from the festival so far.
1) CODA: CODA(which is short for "Child of Deaf Adults"), follows a high school senior who is faced with the possibility of having to choose between helping her family's struggling fishing business and pursuing her own dreams. It's a funny and sweet coming-of-age story that, like Sound of Metal, tells a nuanced story with deaf characters portrayed by deaf actors. it will make its way to Apple TV+ sometime soon.
2) Flee: An animated documentary from Jonas Poher Rasmussen that tells the true story of how his friend Amin (not his real name) escaped Afghanistan decades earlier and everything he had to do to end up in Copenhagen. The medium is used to its advantage as it employs a blend of animated styles to depict the different kinds of memories, traumas, and joy that Amin experienced. (Neon acquired the documentary for about $1 million, per reports.)
3) Judas and the Black Messiah: Shaka King's film depicting the FBI's efforts to take out Black Panther Illinois chairman Fred Hampton (Daniel Kaluuya) by having informant William O'Neal (LaKeith Stanfield) infiltrate the organization from the inside does not hold back. Grounded by incredible performances from Kaluuya and Stanfield, Judas and the Black Messiah will be released in theaters and on HBO Max on Feb. 12.
4) Mass: Six years after a mass school shooting changed their lives, two sets of parents—one of the gunman, the other of one of his victims—meet each other inside of a church looking for some form of closure, forgiveness, or something else close to it. What instead happens throughout Fran Kranz's tense and emotionally draining drama is a conversation we feel like we shouldn't be eavesdropping on.
—Michelle Jaworski, staff writer
---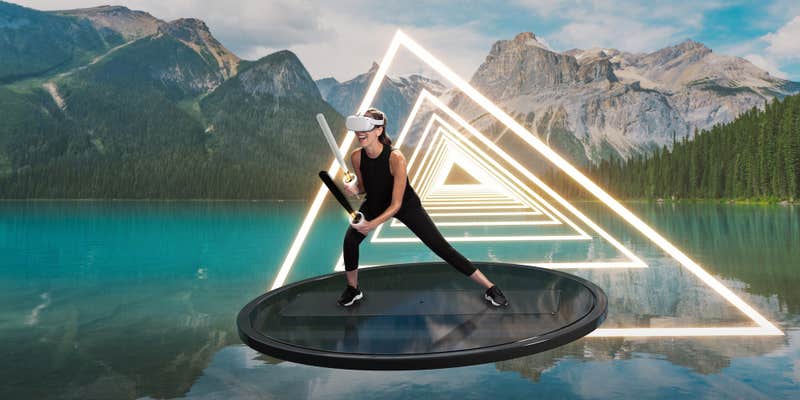 SPONSORED
How a VR workout app turned an older generation into gamers.
---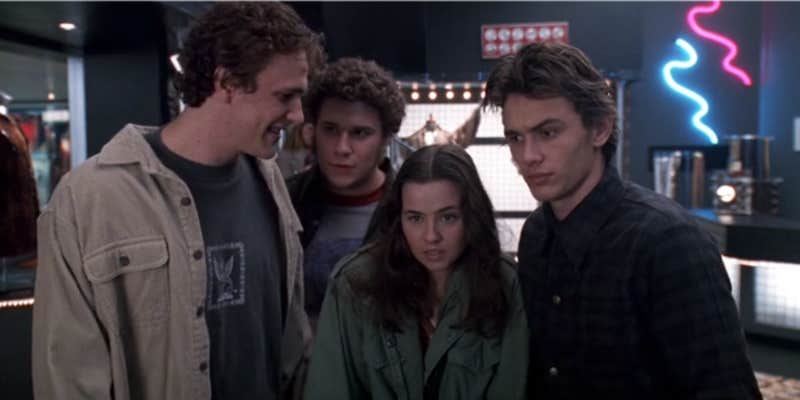 PLAY IT AGAIN
Revisiting 'Freaks and Geeks' in 2021
This comparison has been made elsewhere, but rewatching Freaks and Geeks really did turn me into the Leo pointing meme: Ann Dowd! Mike White! Is that… Shia LaBeouf?
Twenty-two years after its debut on NBC, the Paul Feig-created, Judd Apatow-produced series about a group of high school friends in 1980s Michigan is finally available on Hulu. I remember watching it in my twenties, likely on DVD, but rewatching it in my forties is an entirely different experience.
First, there are 18 episodes, a series length that's nearly extinct in the streaming era. Second, I found myself relating more to Mr. Weir (Joe Flaherty) than any of the teens, though Lindsay (Linda Cardellini) remains one of the most beautifully written, emotionally complex sitcom characters, and Sam (John Francis Daley) remains undefeated in terms of the "over it" face.
Though a rewatch reinforces that the show was not very diverse, it was ahead of its time in other ways, like the late Jessica Campbell's character Amy revealing to her boyfriend (Seth Rogen) that she is intersex. So many streaming teen shows now feature characters with impossibly stylish outfits; on Freaks and Geeks, Kim (Busy Philipps) and Lindsay wear the same jackets in nearly every episode—you know, like real kids do. It also explores the murky boundaries of consent and the "nice guy," like Jason Segel's Nick unhooking Lindsay's bra without asking.
Watching it now has an added weight, of course. James Franco has been accused by multiple women of misconduct, and Philipps wrote in her 2018 memoir that he was physically abusive on set. Shia LaBeouf, who only has a minor role, was also accused of abuse. Ultimately, though, Freaks and Geeks remains one of those one-season shows that viewers (and, now, a younger generation) can find comfort in. As an introvert, I deeply relate to Sam's declaration that he doesn't need more friends—he already has two.
—Audra Schroeder, senior writer
---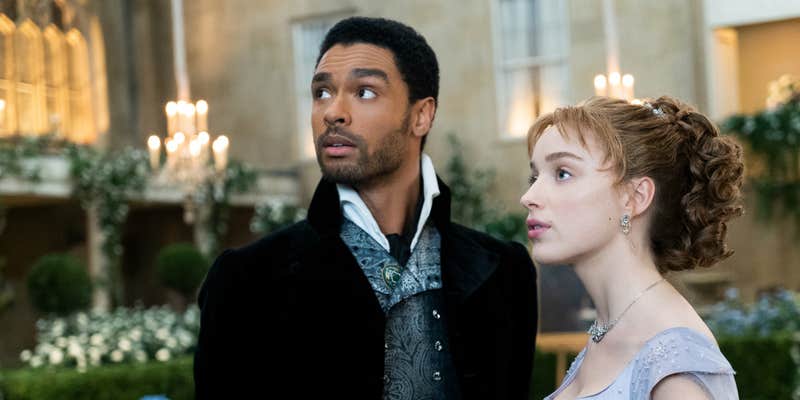 THE INDUSTRY
How streaming services can launch the next 'Bridgerton'
Based on Netflix's admittedly dubious internal metrics, Bridgerton is the platform's most popular series to date. So if TV execs have any sense, they'll be scrambling to repeat that success. And that's a good thing. Compared to sci-fi or fantasy, romance is a notoriously under-served genre. There's also a massive pool of untapped source material to draw from. As a fan who is fully invested in seeing more romance novels get the Game of Thrones treatment, here are my pie-in-the-sky hopes for the next Bridgerton:
1) The right source material. This sounds like a no-brainer, but Hollywood has a long history of adapting bad books into bad movies and TV shows!
2) Smart casting. There's no good reason to opt for an all-white cast in historical romance, a genre that's traditionally dominated by white British aristocrats.
3) A showrunner who actually enjoys romance. I'm still haunted by the triple threat of Chris Pratt's appalling romantic arcs in Guardians of the Galaxy, Jurassic World, and Passengers. So for all our sakes, we need to see more romance experts get their due.
Read the full article here.
—Gavia Baker-Whitelaw, staff writer
---
BTW
---
WORK SLACK
"Finally… Asgardian Democracy."
—Jason Reed, art director, on this photo.
---
Now playing: "Come Sail Away" by Styx