Everyone loves Steve Buscemi. A legendary character actor. An admirable New York City volunteer firefighter. A truly iconic face. So, naturally, Film Twitter was overjoyed to see a newly-resurfaced photo of him looking charmingly disheveled at a 1990s film premiere, back in the day when famous actors didn't have to have a stylist. Mostly, people were shocked by how hot he looks:
An amazing photo, we can all agree. But the caption raised some questions, because… well, what was Steve Buscemi doing at the Hellraiser III premiere? Oh, and one other thing. That isn't actually Steve Buscemi.
Despite 3,000 retweets and counting, this very popular photo actually depicts an actor named Donovan Leitch, son of the mononymous Scottish rock star Donovan. He doesn't really resemble Steve Buscemi, except in this one photo where he kind of does (especially in the eyes). Hellraiser III came out in 1992, the same year as Reservoir Dogs, so this is what a contemporary Buscemi actually looked like: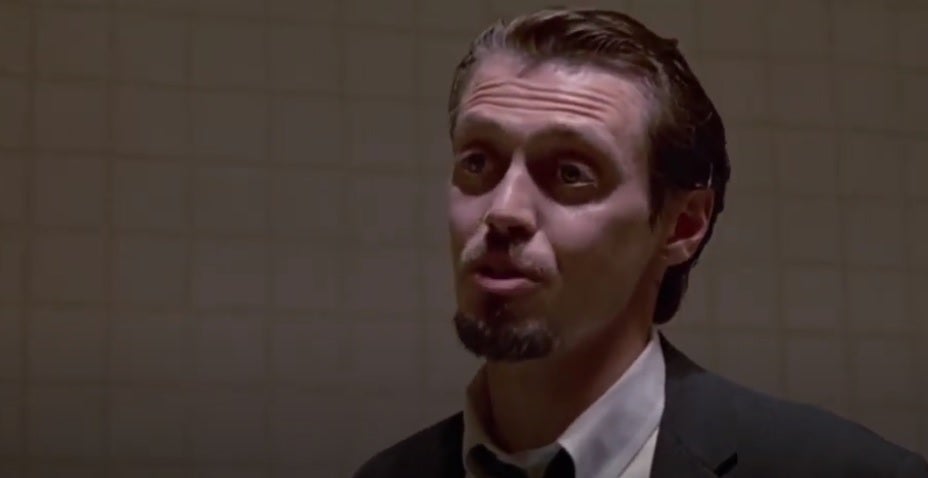 Congratulations to Steven Buscemi on being a celebrity who only ever trends on social media for harmless and/or charming reasons.