Internet fame is a double-edged sword. In some cases, the sudden celebrity status can lead to a better life, financial stability, and worldwide recognition. In other cases, it can lead to unbelievable scrutiny, personal and financial ruin, and even force a person into hiding for the rest of their lives.
But what about meme fame? What happens to a human being when their face or likeness is suddenly front and center?
Scumbag Steve came to fame back in 2011. The meme centered around the photo of a young man wearing a hat backward and askance. The meme played on everyone's shared memories of "that guy," the dude we all knew would do shady things in the name of money, popularity, minor fame, or simply because they were a jerk. Everyone knew a guy like "Steve" and the scumbag moves he'd pull.
A compilation of Scumbag Steve photos and captions was uploaded to Reddit in January 2011 with the title "I hated this dude." Some of the acts Steve was guilty of in the original photos included selling weed to a person and hanging out all day to smoke it, borrowing things permanently, and taking his grandfather's pain meds.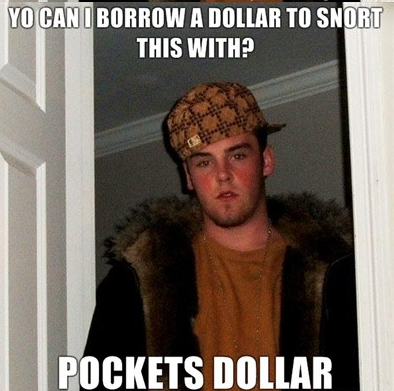 The post garnered over 1,000 upvotes, and the Scumbag Steve meme was born.
But who exactly was this unknown scumbag? Where did this photo come from? And how did he feel about it all?
12 facts about Scumbag Steve
1) His name's not actually Steve
This might seem obvious to most, but the number of people who actually believe the "scumbag's" name is actually Steve is rather high. In real life, he's Blake Boston, and ironically, he's from Boston, Massachusetts.
2) And he's not a scumbag
In an interview with KnowYourMeme, Boston was asked if he personified the meme.
"Ya, I dressed hip hop and was the first kid to wear a flat bill to school, which I got ragged on everyday … ya I got in trouble, but I was the one that didn't do the scumbag shit. I was always havin' parties and supplying shit, if you know what I mean. I don't steal, never have. In fact, I hate thieves. Was I a douche bag? Yah, I guess."
3) His mom took the original photo 
The infamous photo of Boston was taken in 2006 when he was 16 years old. The shot was taken by his mother after she pleaded with Blake to be a subject for her, as she was enrolled in a photography class at the time. But Blake liked the photo, so he uploaded it to his personal Myspace account.
 "I felt like I took a crash course in online culture when Blake first discovered the Scumbag Steve meme," she told the Daily Dot in 2012. "I want to take out a billboard and say, you all who think you know… don't. How can you have such disdain for someone you've never met? Try and reflect a bit and think about what you write, and who you judge. Blake just laughs it off."
4) And she originally bought him the hat
He claims that "she bought it in a Marshall's discount store because no one wanted it originally."
5) The hat itself is part of internet lore
One sign that a meme has reached next-level notoriety is when portions of the meme itself BECOME a meme. The hat, a New Era Red Sox "A-TOOTH" brown fitted hat, has been Photoshopped onto other people, and objects, accompanied by Scumbag Steve-style captions.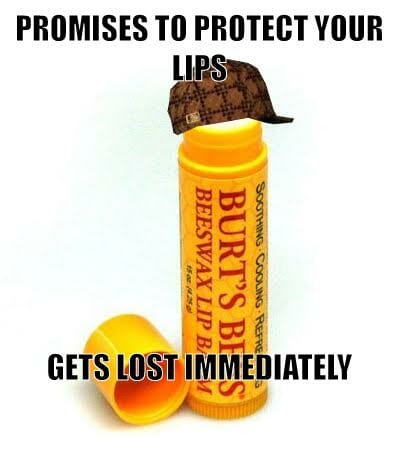 The hat itself is beyond a collector's item. Only 1,000 were supposedly originally made in 2007, and it's long been discontinued. Internet sleuths have wasted a lot of time trying to track it down to no avail. It even became so popular that knockoffs were sold on eBay. A deal Steve had to sell it at Hot Topic never finalized.
6) Boston first used the photo for a rap album cover
So how did one normal Myspace photo turn into a meme? How did his photo go from his personal page to the front page of Reddit and all over 4chan? It was his own fault.
Despite not wanting the picture taken, he liked it enough to use the photo on an album cover for his rap group the Beantown Mafia.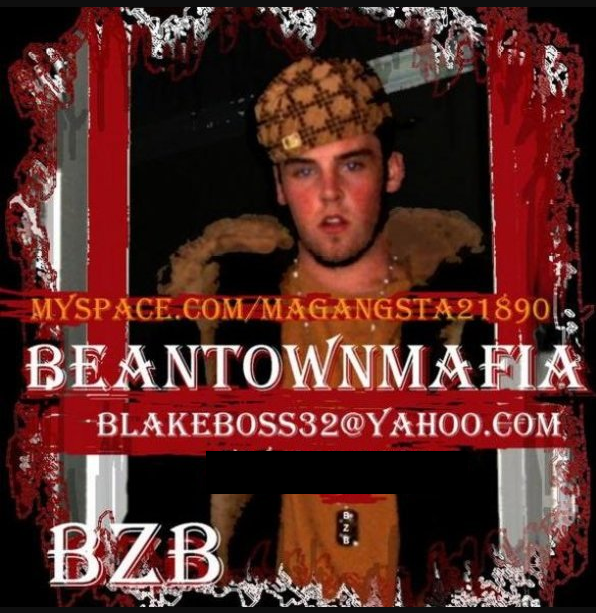 Yes, Boston was a rapper, but not as bad as people would assume. Here's a clip of Boston jumping on stage with Too White Crew back in 2014.
https://www.youtube.com/watch?v=8B-s5Ny8cmU
7) He has very mixed emotions about his meme
Even though Boston eventually came to terms with his likeness becoming a part of internet lore, he wasn't crazy about the original reaction to his newfound infamy—especially when people began threatening him and his family for no reason. He says the level of vitriol was beyond intense.
"People started blowing up [calling] my phone, telling me I was all over the net. At first it went deep. Then I couldn't help but laugh at some of the shit. People got my name, my phone, my Facebook, started callin'. Callin' me all kind of racist shit**t, callin' my girl and my family all hours of the night. Some asshole put up an ultrasound picture of my unborn kid and wished it would die."

READ MORE:
8) He dropped an entire rap anthem about the meme
Uploaded to YouTube in May of 2012, Boston acts out all the notorious claims his meme is guilty of in the "Scumbag Steve Overture." It includes lyrics like:
Who keeps smoking up all your weed? Scumbag Steve, Scumbag Steve. 
Who keeps ripping out your girlfriend's weave? Scumbag Steve, Scumbag Steve.
https://www.youtube.com/watch?v=DF8cmBV7dRY
As one commenter pointed out, "Who tries making money off being a meme scumbag steve scumbag steve."
The song was part of Scumbag Thursdays, where he released a new song once a week. It also includes the banger, "Got That Slurrrp." It's about having a Slurpee.
https://www.youtube.com/watch?v=-6PYVF8uSkw
9) Boston did make money off being a meme
Pepsi Next, a cross between Pepsi and Diet Pepsi, originally created a fake Scumbag Steve in an ad campaign, without his consent, in a video that is no longer available online. Speaking to AdWeek, Shiv Singh, head of digital forPepsiCo Beverages, said that "The Pepsi NEXT Internet Taste Test demonstrates how a brand can utilize social media to create consumer-driven, personalized branded entertainment."
Eventually, Pepsi Next got around to paying Boston, and Brisk, which is owned by Pepsi, used his meme in a campaign for its iced tea, which was hosted solely on Imgur.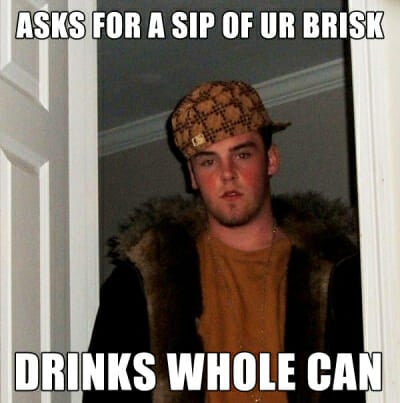 Afterward,  Boston had nothing but compliments for the brand
"Everyone I dealt with at Brisk was great. We bounced ideas off of each other and came up with a great ad to put out and help promote a great line of drinks."
10) He also secured a clothing deal with Urban Outfitters
Depending upon how much you enjoyed the meme, you were given an opportunity to rep it hard. At the peak of popularity, a Scumbag Steve shirt appeared in Urban Outfitters.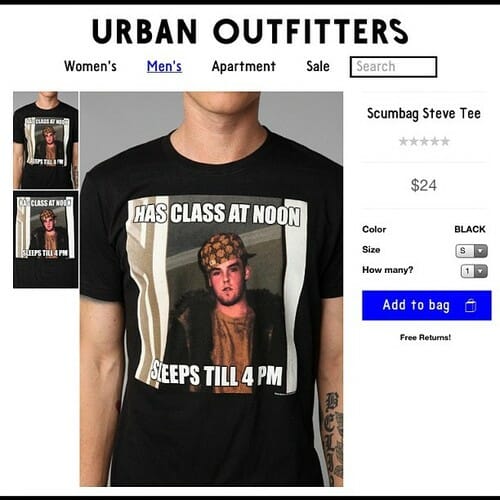 "Whhhaaat? (Lol) I'm down with this, it's coo," he wrote on Tumblr, letting people know this was an official Scumbag Steve shirt. "Finally my shirt, made by me. It's all good, if you've got some love for me……. Buy the fucking thing. I've got a kid to feed and who's gonna hire a scumbag?"
11) Instagram once mistook his meme for porn
Instagram has always had a troubled relationship with nudity, removing innocuous posts depicting breastfeeding while allowing male nipples to flood the site.
But at one point, Instagram considered Steve offensive.
Scumbag Steve memes, for a brief period in September 2012, violated the site's terms of use. When you searched it, nothing came up.
"Seriously, are we living in the U.S," he wrote on Tumblr. "Cuz this shit is whacked. Scumbag Steve hash tag on instagram is considered too close to porn. Don't censor the fucking Internet!"
@continuants no I guess they're cracking down on unsavory hash tags and mine got aced along with porn etc. weird huh? Search it= no results

— SCUMBAG STEVE (REAL) (@BlakeBoston617) September 26, 2012
Don't worry though, it's there now.
And people are still posting them!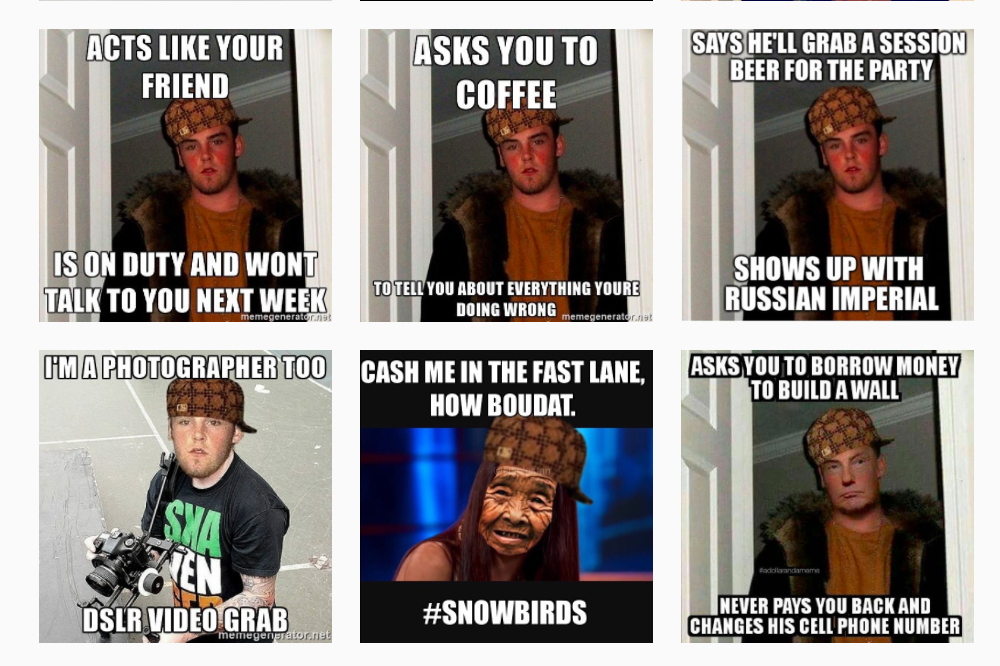 12) He thinks Donald Trump is the real scumbag
"I've been around some pretty unsavory characters, and I'm telling you, Trump is as bad as they come," Boston told the Boston Globe in an August 2016 interview. "I've been so disgusted with the [Republican party] and their backing of a psychotic liar that I've gone HAM on Twitter when it comes to Trump. I can't just stand by and keep my mouth shut for what I feel would be a disastrous situation for not just our country, but the world."
Dude don't hate 2016 hate the asshole that may end the calendar… Trump. Dangerous impulsive stooge. https://t.co/Ug97sKo1kD

— SCUMBAG STEVE (REAL) (@BlakeBoston617) August 11, 2016
He said he was with her, Scumbag and all.
For Hillary I'd do it with one hand tied man. Lol fuck joe https://t.co/5l33NVgAsK

— SCUMBAG STEVE (REAL) (@BlakeBoston617) August 11, 2016
Boston to this day is posting about his displeasure with Trump.
13) He wants to help people who have themselves become memes
Boston has also, on occasion, offered advice to other people who suddenly found themselves to be the focus of a meme. In 2011, the now-defunct website Slacktory published an open letter from Boston to the "Annoying Facebook Girl." Boston told her about the realities of being a meme, and how her life will never be the same. But offered this advice in closing.
"So search Annoying Facebook Girl on Google images, pull up a chair with a group of your friends and laugh your fucking ass off. Cuz you know who you are and how strong you are and that, that picture has nothing to do with what makes you, you… Hopefully you'll get to where I am, feeling like some memes are hysterical. But that takes time. I'm here if you need me. I'm sorry you're hurting."
Boston's Twitter bio actually sums the entire roller coaster ride up best. In it, he proclaims "the internet created scumbag steve, I'm just running with it."