There has been no shortage of musings when it comes to what a tremendously bad year 2020 has been, but Academy Award-winning actress Reese Witherspoon may have summed it up best so far with a popular new meme format.
Though we're only now just past the halfway point, when you look at 2020 as a whole, it really says something that January and February have been the best months of the year so far. In a normal timeline, the weeks and months after New Year's are a frigid wasteland (depending on where you live) as we wait for the country to thaw out and look forward to spring and summer holidays, picnics, beach vacations, and so on.
Of course, COVID-19 put a kibosh on all that. When the country initially went into lockdown in mid-March, we were told it would likely be May, or even June tops, before things could go back to normal. But thanks to a thoroughly bungled pandemic response from the Trump administration, we're now in August and there's seemingly no end in sight—making each passing month exponentially more depressing than the one that preceded it.
This feeling was perfectly encapsulated this week when Witherspoon posted the following grid meme to Instagram—in a similar vein to the Dolly Parton challenge that went viral before the bad thing happened. The first panel labeled "January" is represented by Witherspoon's perky and optimistic Legally Blonde character Elle Woods, while other characters she's played throughout her career sum up the feeling for the following months of the year through September.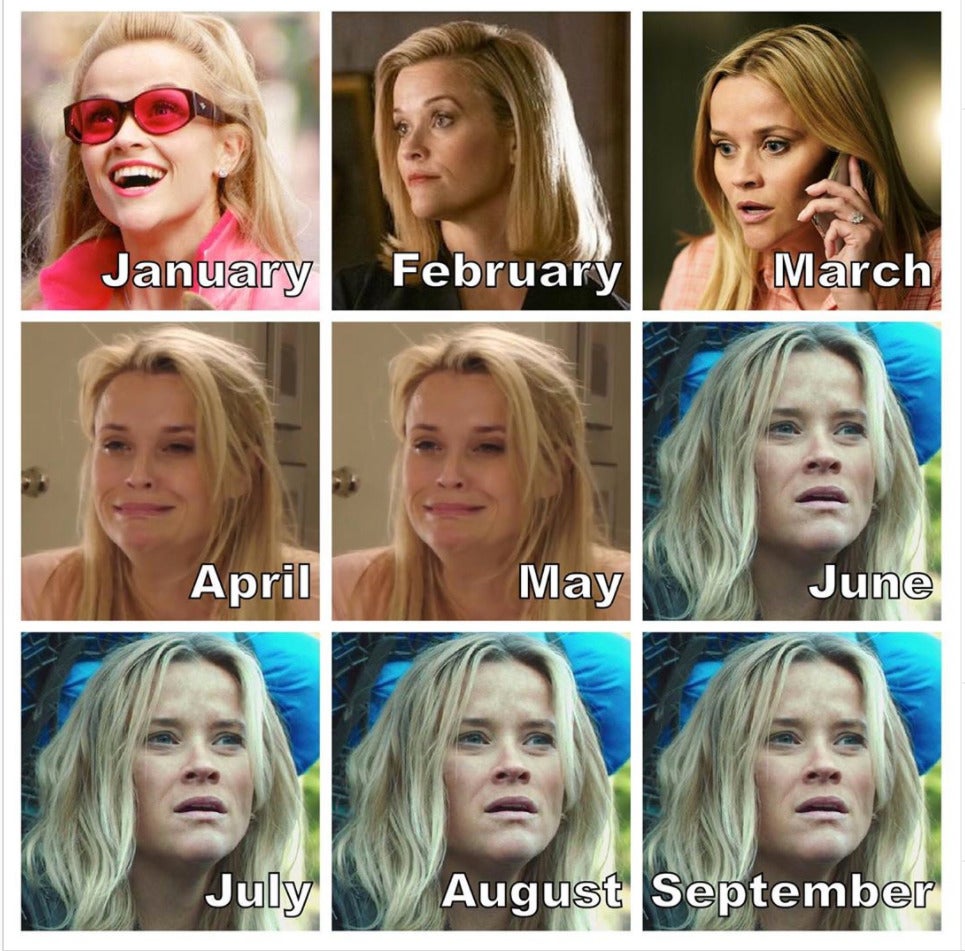 Witherspoon's celebrity friends were quick to get in on the meme, including Mindy Kaling, Jennifer Garner, Kerry Washington, Zooey Deschanel, Kristin Chenoweth, Charlize Theron, and The Marvelous Mrs. Maisel star Rachel Brosnahan. Some of the examples duplicated panels in the spring and summer months as Witherspoon did (such as Kaling, who managed to work in a couple "tired Kelly Kapoor" memes), or featured the character on the phone in March, ostensibly learning about the impending disaster.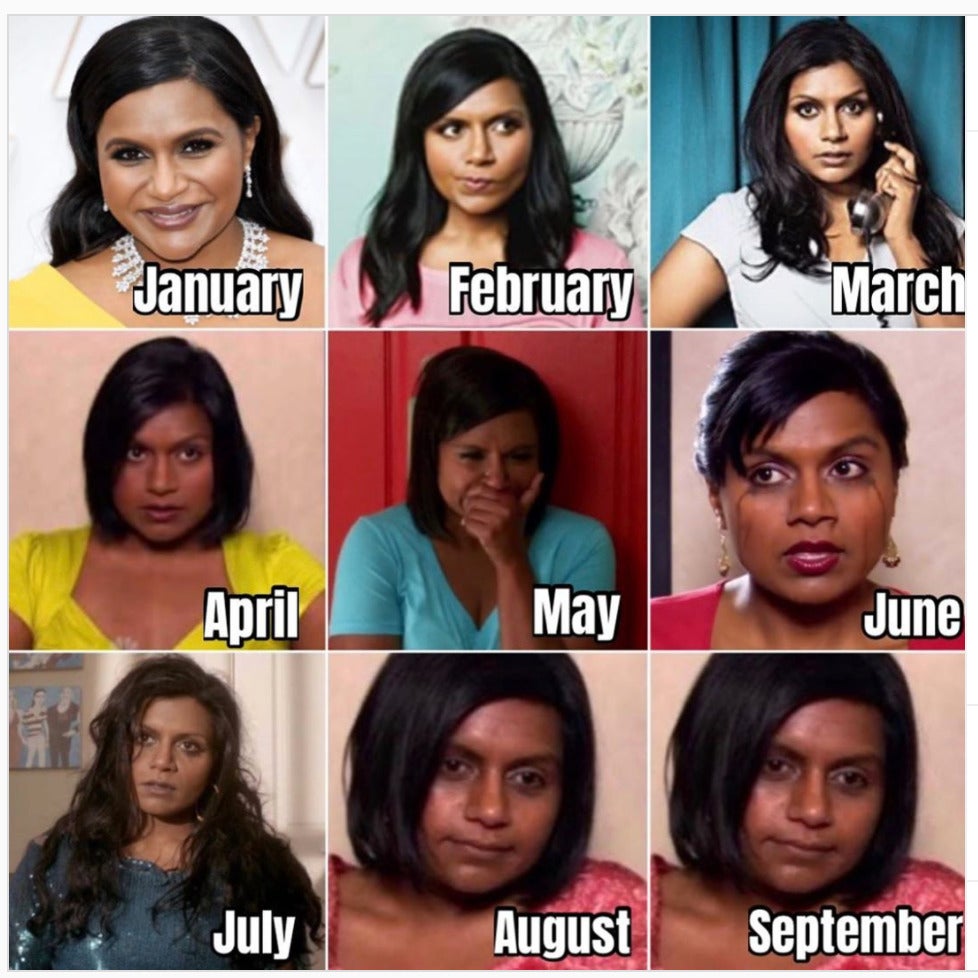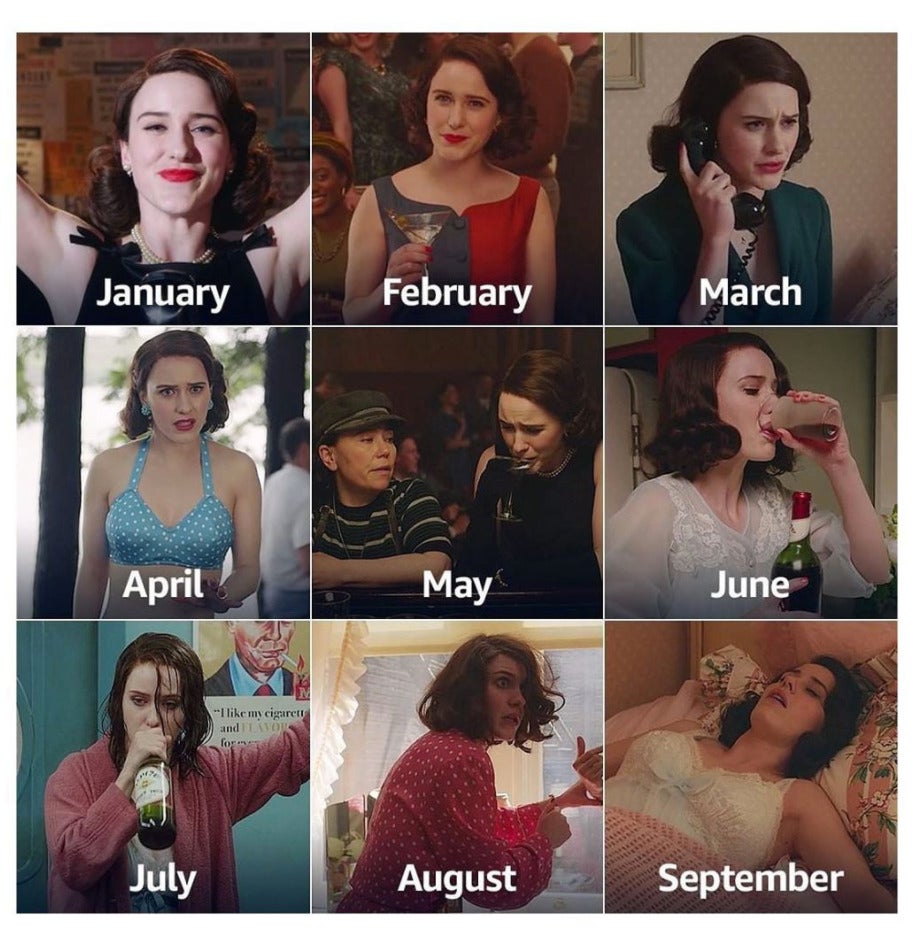 Streaming platforms also got in on the game, with Netflix and Hulu riffing off of Stranger Things and Normal People, respectively.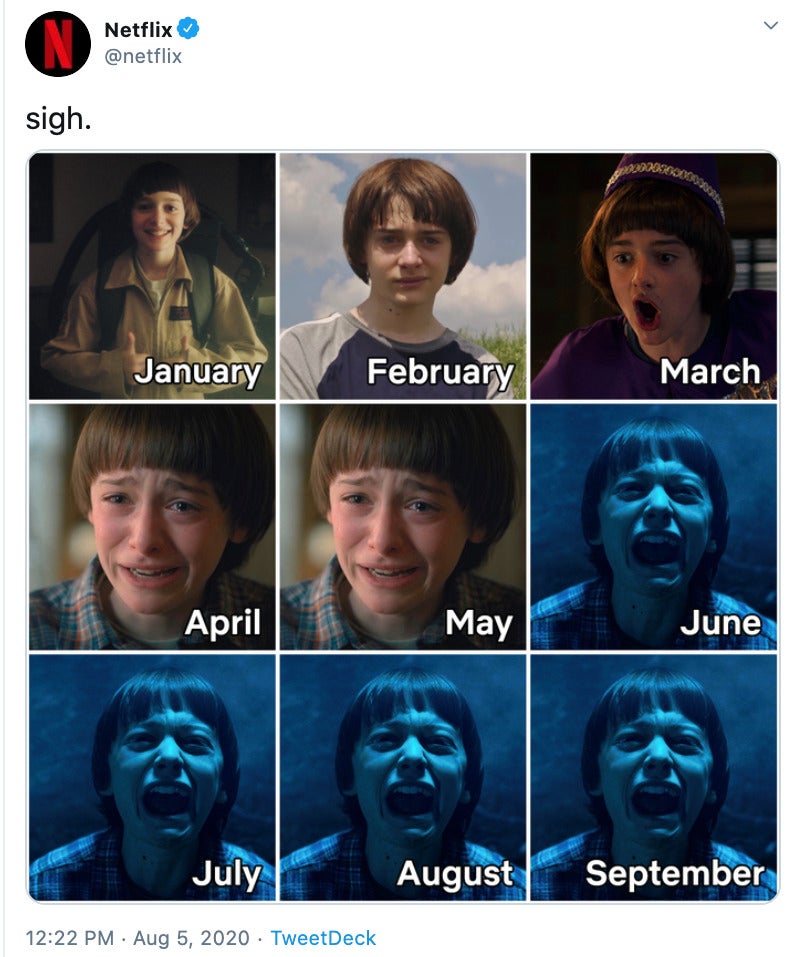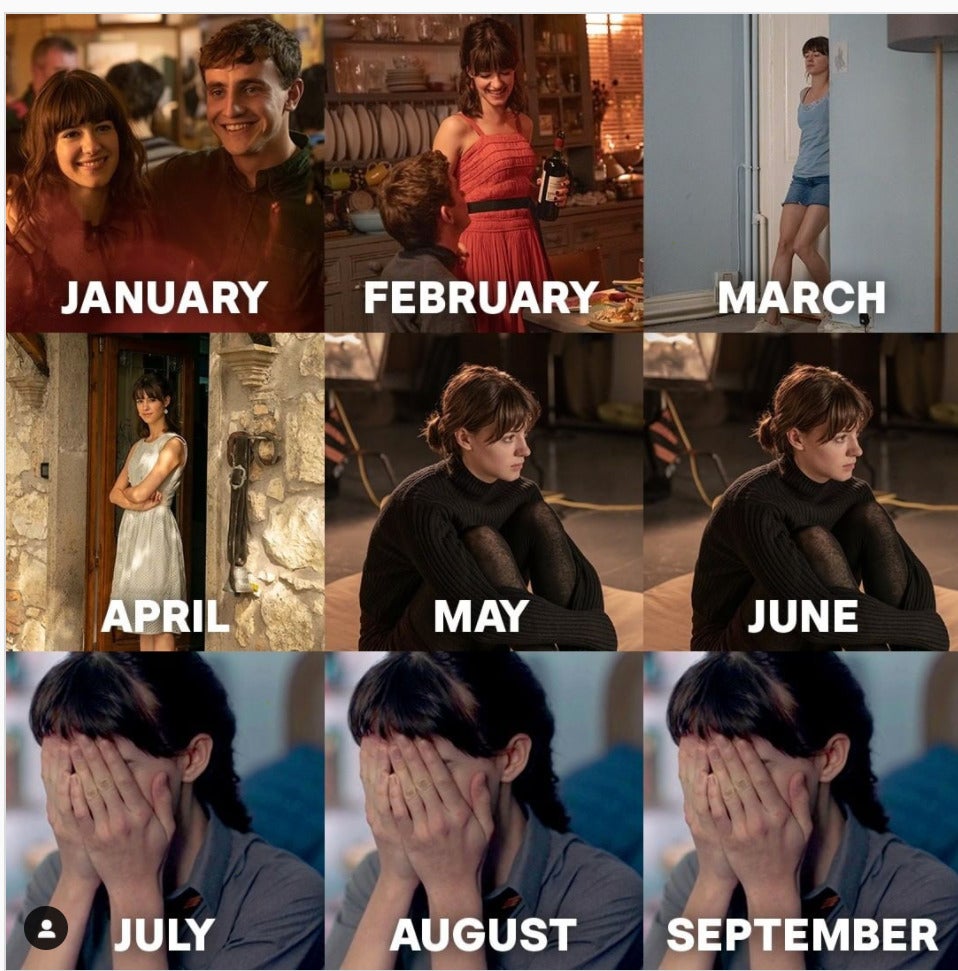 But hey, chin up everybody. We still have October, November, and December left in 2020 and a presidential election that definitely won't be the final gasping breath of democracy! Good times!
READ MORE: