Sign up to receive this newsletter in your inbox. Read last week's newsletter here.
The Trump administration appears to have forgotten all about the TikTok sale in the aftermath of the election. A court has approved an extension for the company. In today's Internet Insider:
Baby Yoda's controversial egg-eating
A conversation with Grittney, the 'female Gritty'
Review: Netflix's Hillbilly Elegy
---
BREAK THE INTERNET
Baby Yoda faces criticism over egg-eating
If you haven't watched The Mandalorian chapter 10, aka the episode that dropped Friday, Nov. 6, be warned. Major spoilers ahead.

In the episode, Baby Yoda (who Disney insists we call The Child) eats a bunch of eggs that a Frog Lady is keeping in a container to take back to her home planet, where her husband will fertilize them. If that doesn't happen, her species will cease to exist in the future. Obviously, these eggs are extremely important. But Baby Yoda, being the mischief-causing presence that he is, sneaks several eggs to eat. These scenes were obviously played for laughs, but it hit a nerve with some viewers, who found the storyline insensitive.

The egg-eating Baby Yoda caused so much commotion on social media that a Disney executive decided to take to the TL to defend the creature.

"For the record, Chapter 10 of #TheMandalorian makes it clear that the Frog Lady's eggs are unfertilized, like the chicken eggs many of us enjoy," Lucasfilm creative executive Phil Szostak wrote in a tweet on Nov. 9. "But obviously, chickens aren't sentient beings and the Child eating the eggs is intentionally disturbing, for comedic effect."

Szostak's defense caused even more infighing about Baby Yoda eating eggs on Twitter. But, whether or not the episode was actually intended to be disturbing, Disney is already seeking to make money off of it. Funko Pop! announced a figurine of Baby Yoda and the egg canister. The description for the toy reads, "He's been told not to touch anything, but like most kids, the Child didn't listen. In a brand new Pop! figure, The Child gets curious about a very interesting looking egg canister. Food or friend?"

We'll see what happens to the remaining eggs in today's episode, but for now, it's safe to assume that Frog Lady will be alright—and be able to salvage at least some of her eggs. This is Disney, after all.

— Tiffany Kelly, culture editor
---
SPONSORED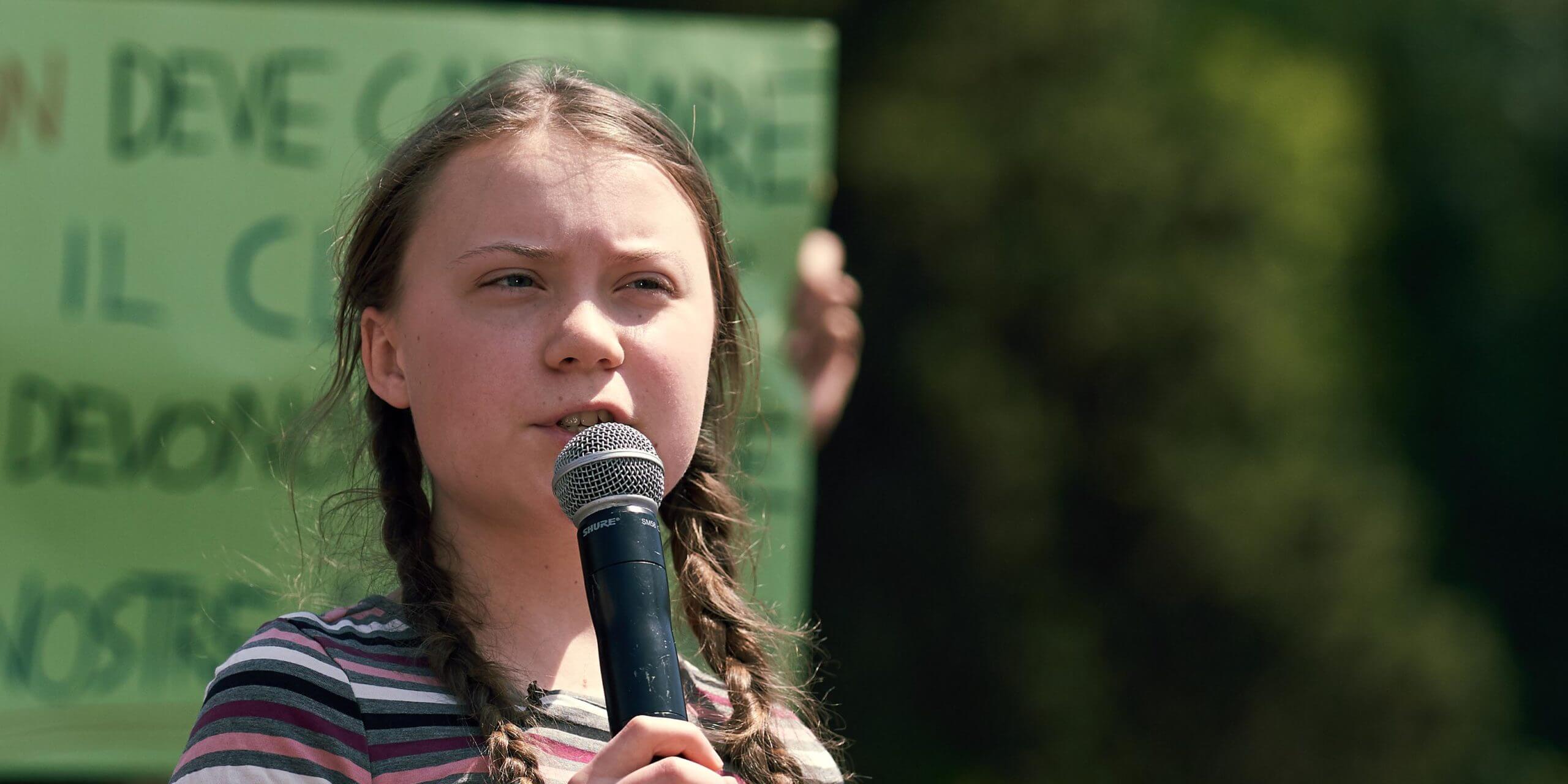 People who know Greta Thunberg for her environmental activism might not think of her as shy. But the 17-year-old has worked hard to overcome it by speaking loud and clear on the topics that matter most to her. In the new Hulu documentary, I am Greta, we follow her from her historic one-person school strike two years ago to who she is today. Watch it here.
---
MEGA VIRAL
Meet the woman behind 'Grittney'
All eyes were on Philadelphia this past weekend when votes being tallied at the Pennsylvania Convention Center ultimately decided that Joe Biden would become the next president of the United States. The excitement was palatable. In the city, impromptu dance parties broke out in the street, and Philly memes quickly began circulating online. However, through it all, one unlikely figure rose triumphantly: Grittney, a female counterpart to the Philadelphia Flyers beloved mascot Gritty—hailing not from the city of brotherly love but all the way from across the ocean.
Riot Rogers, a 27-year-old London-based aspiring prop maker and costume design student, is the genius behind Grittney. Rogers' photos of Grittney saying "bye" to President Donald Trump after Biden was announced the winner spread across Twitter like wildfire, garnering thousands of likes and retweets.
Out of the desire to work on a project that was going to take a lot of time, and thus take her mind off of a painful breakup, Grittney was born. "I thought, 'I'm in an awful place right now and I want to make everyone else suffer. I'm going to make a nightmare in a G-string, and you're all going to deal with this,'" Rogers told the Daily Dot.
Read the full article here.
— Stacey Ritzen, contributing writer
---
RECOMMENDED
Why do so many action heroes wear the same grey T-shirt? Watch Gavia Baker-Whitelaw's latest episode of Behind the Seams, where she dissects a different element of movie costume design each week.
---
STREAMING
Netflix's 'Hillbilly Elegy'
Ron Howard's Hillbilly Elegy tries its damnedest to be apolitical, which is pretty comical given the circumstances. Based on the bestselling memoir by Republican venture capitalist J.D. Vance, it is (in theory) a combination of social commentary and a schmaltzy rags-to-riches story about the American Dream. Vance grew up poor, the son of a single mother who fled her Kentucky home to build a new life in Ohio. Struggling with addiction, she wasn't able to give her children a stable upbringing. But with the support of his tough Appalachian grandmother, J.D. Vance did well in school, joined the Marines, and went on to study law at Yale.
Plenty of people will love or hate this movie based purely on their political leanings, but honestly, it's just mediocre. It doesn't have anything interesting to offer in terms of direction, performance, or artistic vision. Despite being based on real people, most of the main cast feel like stock characters. With its corny voiceover and bad wigs, Hillbilly Elegy feels like a distinctly second-tier movie that accidentally landed Amy Adams and Glenn Close in lead roles.
Hillbilly Elegy arrives on Netflix Nov. 24.
Read the full review here.
— Gavia Baker-Whitelaw, staff writer
---
MEME OF THE WEEK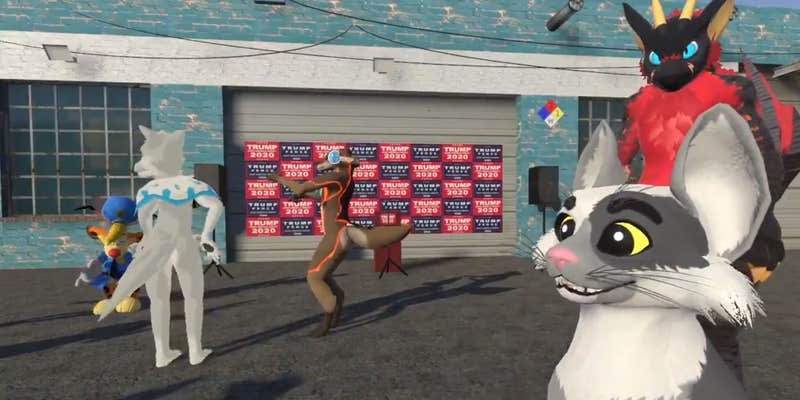 The Four Seasons Total Landscaping debacle gave us so many good memes.
---
WORK SLACK
"I wanna vape my Covid vaccine."
— Gavia Baker-Whitelaw, staff writer, in response to this Onion story
Whispers from the office
---
Now playing: "Rebel Briefing" — John Williams (From Star Wars: Return of the Jedi)
---
More essential culture reads
---