This column first appeared in web_crawlr, the Daily Dot's newsletter. If you want to get news like this before everyone else, sign up for the newsletter here and let us crawl the web so you don't have to.
---
This summer has been full of memes—it can be hard to keep up with them. Honestly, I put together this newsletter every day and I still think I miss some of the funniest ones out there.
If you are like me, then you are in luck because our Culture Team has put together a handy list of the hottest memes of the summer. These are memes that have driven the discourse online, and we thought it would be fun to put it all in one place.
You are getting this special edition of web_crawlr because you are among the most engaged readers of the newsletter. Since you click, share, and read our stories so often, we wanted to give you something not everyone else gets.
So let me thank you again for deciding to spend your time with this newsletter. It really means a lot to us.
But enough from me, let's dive into some memes.
— A.W.
---
🔥 The Hottest Memes of the Summer 🔥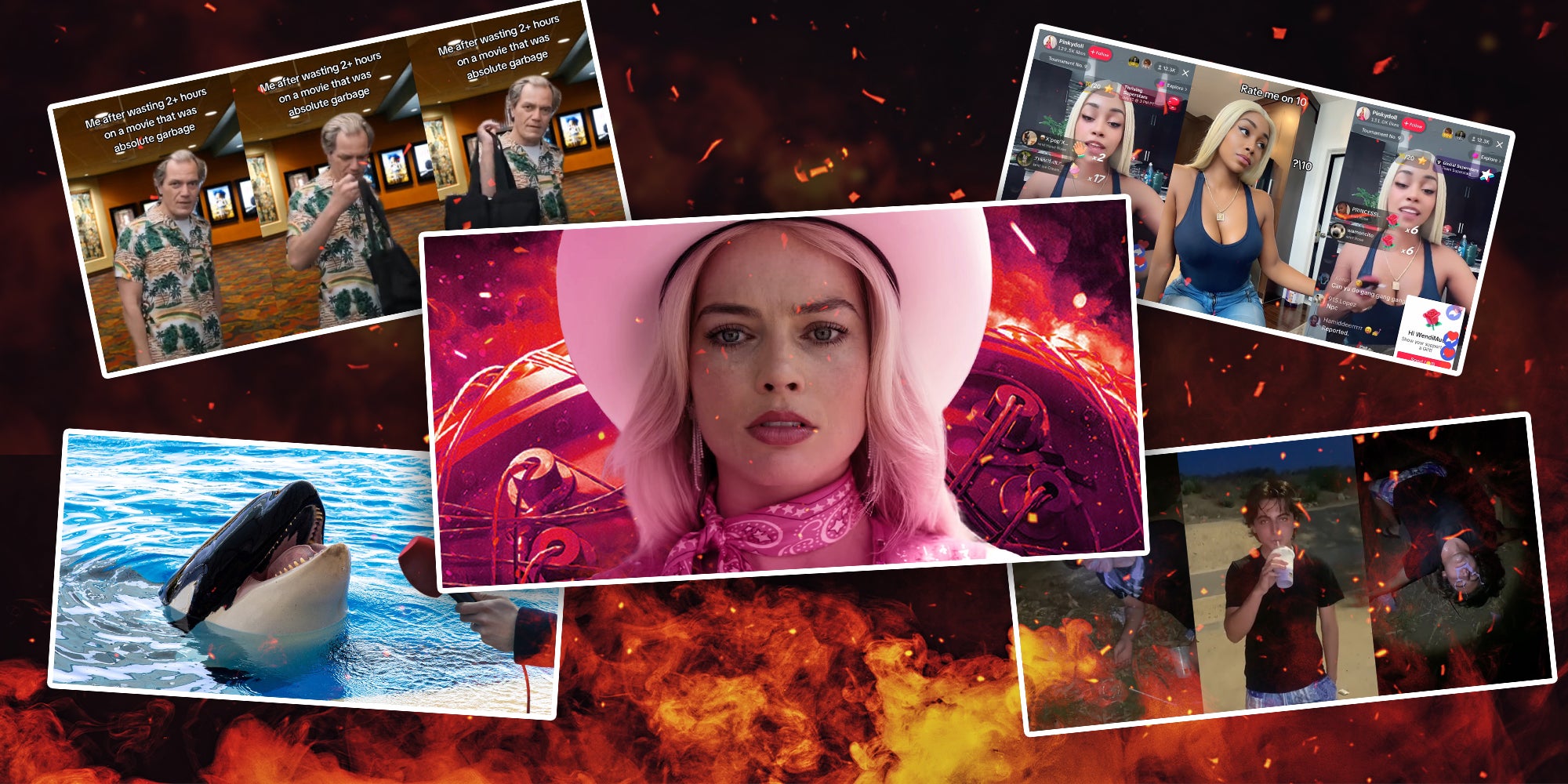 This summer has been hot. So hot that July might be Earth's hottest on record. But while we all attempted to cope from the unrelenting heat, the internet was ablaze as well—with memes. There's Barbenheimer, which you may or may not be sick of hearing about based on your interest in the two films it memes: Barbie and Oppenheimer. Earlier in the summer, we saw anti-capitalist orcas make a big splash. 'Attenzione pickpocket!' was a real-life exclamation that turned into a meme on multiple platforms. And Grimace shake horror memes took over TikTok during the McDonald's character's birthday. Maybe you're just trying to live your dolce vita lifestyle in Italy and ignore the internet. That's OK, because we're rounding up all the best memes from summer for you.
— Tiffany Kelly, senior culture editor
---
Greta Gerwig's Barbie and Christopher Nolan's Oppenheimermight have started out as adversaries facing off at the box office, but over time, the counterprogramming turned into the must-watch double feature known as Barbenheimer. With more in common with Gentleminions than "It's Morbin' Time," it sparked fanart and elaborate movie-going plans that included costumes—and so much pink—and made the prospect of going to the movies sound more exciting than it had in years. Apart from being great films by widely lauded filmmakers, it turns out there may have been something to pairing these two movies with existential crises at their core together.
And if you thought it was an online-only phenomenon, those box office numbers proved otherwise: It likely propelled both movies well past projections on their opening weekend to become the fourth biggest box office weekend ever.
—Michelle Jaworski, staff writer
---
Testing the idea that all publicity is good publicity, McDonalds' Grimace milkshake inspired a morbid TikTok meme where zoomers pretend to die from drinking the purple shake. Some of these TikToks were impressively creative and grotesque—but not exactly positive press for McDonalds.
—Gavia Baker-Whitelaw, staff writer
---
Following a spate of orca attacks on luxury yachts, people began to wonder: Are orcas anti-capitalist heroes? Inspiring quips about whales targeting widely-loathed billionaires like Jeff Bezos, this meme is still going strong.
—G.B-W.
---
Character actor Michael Shannon is an unlikely choice for TikTok fame, but that's part of his charm. Thanks to a segment filmed for the Criterion Collection, Shannon went viral for his unique delivery of the line "I'm such a lucky boy." In turn, this sparked a meme format where TikTokers (mostly sarcastically) used him to express their own "lucky boy" status.
—G.B-W.
---
Scroll down below for even more of this summer's hottest memes.
---
📲 Better living through apps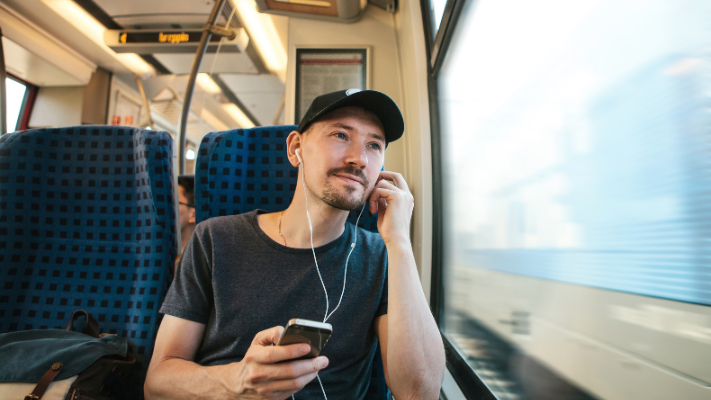 💰 SPONSORED
Fit reading into your life—even when you're busy
Stay up-to-date on the future of tech with Blinkist. Designed for people who love to learn, busy people who don't have time to read, and even people who aren't into reading, you can gain more knowledge from the most impactful books about AI, tech, and the future in just 15 minutes.
---
The song of the summer might just be Monica Poli's sing-song "Attenzione pickpocket," a phrase that's gone viral on TikTok. Poli is the voice behind the sound, and has been calling out pickpockets and petty thieves in Venice with this public-shaming technique, as a warning to tourists. But TikTok also made it into a meme, in which anyone or anything can be a pickpocket.
—Audra Schroeder, senior writer
---
Jain's 2015 song "Makeba" went viral this summer, and it's very common for older songs to get revived on TikTok. What made this one stand out is that it's associated with a Bill Hader dancing meme, which previously circulated online in 2019, but now is perfectly in sync with "Makeba."
—A.S.
---
Wes Anderson's films are so recognizable that they inspired TikTokers to create their own spin on his aesthetic. These short films were big on symmetrical framing, attention to color, and quirkiness as they tried telling stories about mundane life activities; his look also inspired several AI-generated videos. But the release of Asteroid City highlighted the limitations of imitation as flattery, as Anderson showed he was still the expert at pulling a surprising amount of emotion through that artifice. Just don't expect him to watch or endorse them.
—M.J.
---
In July, an NPC streamer named Pinkydoll went viral for her TikTok Lives, in which "Ice cream so good" is often repeated in a robotic way. That phrase became a meme, and a lot of people discovered what an NPC is. But Pinkydoll images were also Photoshopped into movie scenes and movie theaters.
—A.S.
---
We might not relate to the specificity of Kim and Kourtney Kardashian's feud on Hulu's The Kardashians over who had a claim to certain high-end and luxurious aspects of their respective weddings. Most of us aren't going to be fighting over who gets the claim to having an Italian wedding, Andrea Bocelli performing at it, or who gets to wear Dolce & Gabbana. But the ridiculousness of the phrase "I'm copying her Dolce Vita lifestyle" lent itself to conveying just not only how silly the feud is, but a new way to sum up the belief that others are copying your look.
—M.J.

We crawl the web so you don't have to.
Sign up for the Daily Dot newsletter to get the best and worst of the internet in your inbox every day.