The cognitive dissonance around this summer's viral strawberry dress still lingers: We're in the middle of a global health emergency, many of us jobless and stuck inside, and yet a vocal contingency of internet dwellers wanted—needed—this fluffy $500 Lirika Matoshi garment.
It wasn't unexpected—microtrends thrive online, especially on TikTok—but its popularity is still tethered to the reality that $500 just isn't doable for a lot of young people. Deeper into TikTok, people showed off strawberry dress dupes bought from fast fashion sites, as well as their own DIY versions. Designer Sarah Hambly's take on it got more than 3 million views.
She'd recreated other iconic dresses before that, and tells the Daily Dot her five-part tutorial on how to make Ariana Grande's Grammy dress opened her up to a bigger audience back in February. But she's noticed an uptick in DIY fashion (and people learning to sew) since the pandemic started, backed up by an apparent sewing machine shortage this summer.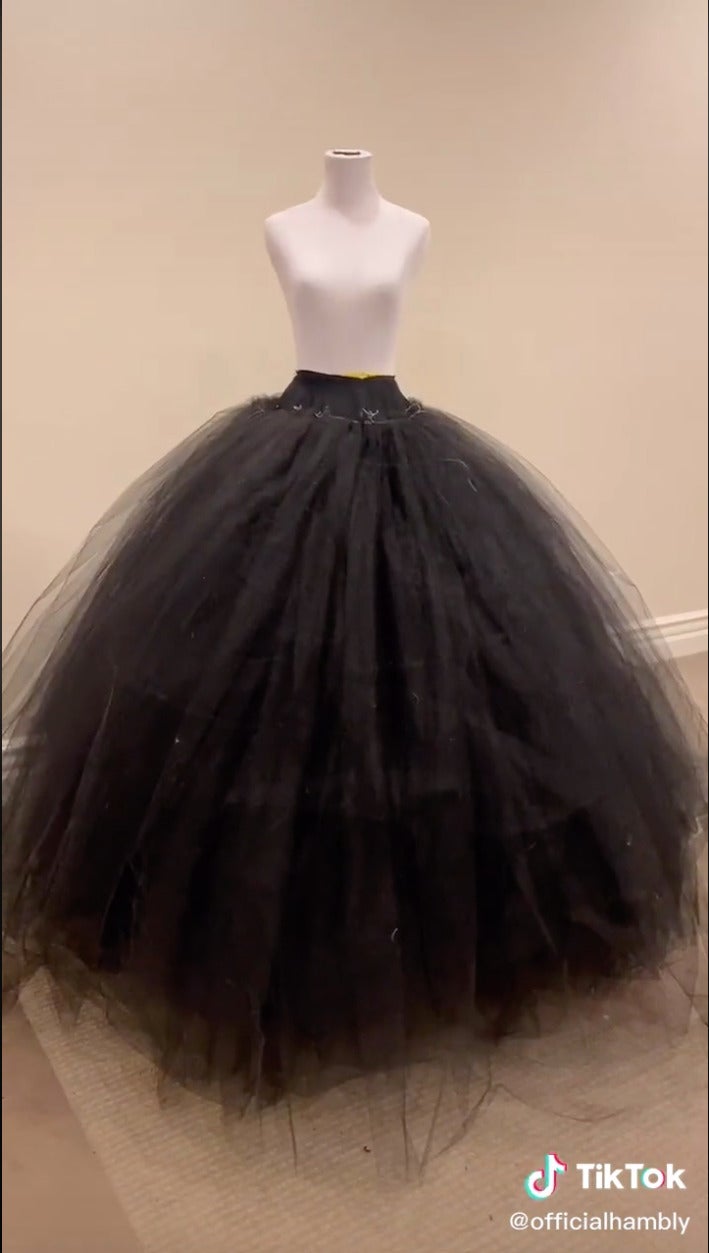 Before the strawberry dress, Harry Styles' patchwork cardigan was TikTok's coveted item, but its $1,600 price tag made it even more inaccessible. The designer, Jonathan Anderson (of British label JW Anderson), didn't get proprietary: He instead shared the pattern on his website so more people could access it. The DIY versions went viral on TikTok, but so did tutorials of people making them.
Designers are watching this space: Celine used TikTok stars and fashion trends in its recent men's collection, and the cottagecore revival has trickled into the mainstream. But TikTok has also become a platform for small-scale designers to reach a bigger audience.
"DIY does well on TikTok because you only have up to 60 seconds to share what you're doing," says Hambly, "and a lot of people seem to pick up the information easier at that length." She gets asked for "simple tutorials all the time, like where to get free patterns, how to thread a machine, can you make masks by hand-sewing, etc. I do my best to be transparent with all the things I make and share and it seems to really help other DIYers on TikTok make their own work."
Ysabel Hilado, a designer from California, has gone viral with her sewing and thrifting hacks, and says people "don't need a ton of money to create fashionable garments," pointing to the popular "thrift flipping" trend. One of the more viral videos in the #thriftflip tag is from YouTuber Nava Rose, who cuts and sews her uncle's oversized Nike jersey into a top and skirt.
Hilado's noticed an increase in sewing and DIY videos, too: "Before the pandemic started, I remember thinking how sad it was that not a lot of people my age or younger know how to sew," the 22-year-old says. "Many high schools do not offer home economics as an elective anymore." Hilado says she's been asked for "all different kinds of hacks, and the main question was how to make patterns out of existing clothes." Her tutorial on adding an elastic waistband to shorts or pants is especially helpful months into quarantine.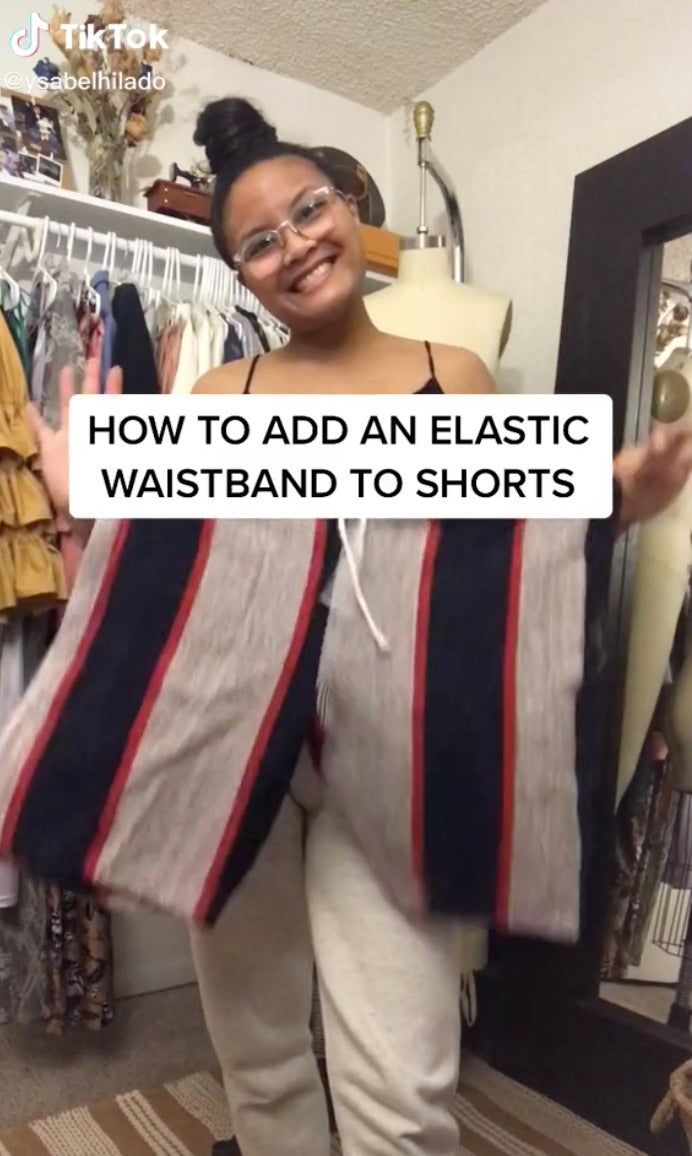 Some of the debate around dupes or knockoffs of the strawberry dress centered on sales being diverted away from a woman-led business in favor of ethically dubious fast fashion sites. There are dedicated dupe accounts on TikTok, and Hambly says she's been asked for how-tos on "knockoff tops seen at Zara or Dolls Kill," but adds that many creators are conscious of "ethics, exploitative labor, and environmental impact." There's also been a focus on "greenwashing"—companies claiming their collections are sustainable or eco-friendly when they're not—and calling out fast fashion brands like SHEIN and H&M, though ethical shopping isn't realistic for everyone. Fast fashion often caters to a wider range of sizes and bodies.
Some designers have gone viral for producing items you didn't even know you needed, like Care Bear blanket sweatpants or purses made out of eyeglass cases—a targeted Instagram ad but directly from the source. Maybe, in the middle of a pandemic that's kneecapped the fashion industry and changed what we wear and buy, DIY designers will dictate the next big trends. Maybe the next strawberry dress will come from TikTok.