We crawl the web so you don't have to.
Sign up for the Daily Dot newsletter to get the best and worst of the internet in your inbox every day.
Hello fellow citizens of the internet! Andrew here. Welcome to today's edition of web_crawlr.

Our top stories today are about: An Airbnb renter fixing a broken toilet seat instead of having to pay for the damages, how a Vanderpump Rules subreddit is the unsung hero of this season, how sharing over-the-top and petty Venmo requests has become a recent trend online, and how Rep. Lauren Boebert's (R-Colo.) divorce has sparked a new meme theorizing that she's dating the lead singer of Nickelback.
After that, we've got our second "Your Password Sucks" column for our Tech Reporter Mikael. Today one web_crawlr reader asked if you need antivirus software for Apple products.
See you tomorrow!
— A.W.
---
⚡ Today's top stories
One person says they accidentally broke the toilet seat at their Airbnb, and instead of get charged for the damage they decided to take matters into their own hands.
It's hard to reminisce upon what the subreddit was like pre-Scandoval. There's only then and now.
A lot of people have been sharing the over-the-top Venmo requests they've been getting. Some of them are very petty.
The news that Rep. Lauren Boebert (R-Colo.) is divorcing her husband stirred up a frenzy online.
---
We crawl the web so you don't have to. Sign up to receive web_crawlr, a daily newsletter from the Daily Dot, in your inbox each day.
---
🤖 Better living through tech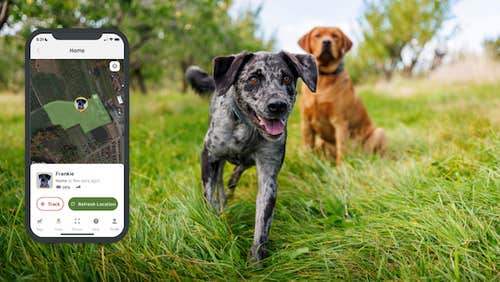 💰 SPONSORED
Meet the world's most innovative dog fence
Dogs were meant to roam. SpotOn lets them do just that with the world's most innovative dog fence. Featuring their patented True Location™ GPS technology, SpotOn fences allow dogs to explore while keeping them safe. Reliable, flexible, and easy to use, SpotOn lets your pup experience life unleashed.
---
🔒 Your Password Sucks

Welcome to Your Password Sucks, the web_crawlr column that answers all your internet security related questions.
Today, web_crawlr reader Michael B. asks: "Do I need virus protection software on my iPhone, iPad, and Mac like I did on my Windows based laptop?"
Do you have an internet security question you want answered? Let Mikael know! His "Your Password Sucks" column runs bi-weekly in the web_crawlr newsletter.
If your question gets picked to be answered in a future column, you'll get a pretty sweet "Your Password Sucks" shirt!
Got a question you want answered? Sign up for web_crawlr here so you can learn how to surf the 'net safely.
---
🕸️ Crawling the web
Here is what else is happening across the 'net.
🔑 A tenant shared a bizarre story about how the locks to her apartment door were changed while she was away. To top it all, her medication was locked inside.
🍔 It looks like one McDonald's worker isn't a fan of customers who order well-done burgers.
☕ Viewers came to the defense of a Starbucks employee who gave customers "a side of attitude" when handing them their drinks and straws in a viral video.
🥪 A Canadian TikToker reported on what she got for 7 euros while traveling in Italy—a laughably small sandwich that the restaurant then hilariously compensated for later.
🚗 Carbon monoxide poisoning is no joke as evidenced in a recent encounter that's been widely viewed on social media about just how sneaky the lethal gas can be: a driver found out her car was leaking carbon monoxide into the cabin.
😂 The attempt of a Bojangles manager to get a laugh out of his employees and viewers on the platform has drawn over 25,000 views.
⚰️ From the Daily Dot archive: Is your kid attending funerals on Roblox?
*The Daily Dot may receive a commission in connection with purchases of products or services featured here.
---
👋 Before you go
A tenant recently discovered that she had her own storage unit—one that her homeowners association apparently failed to tell her about until they needed it cleaned.
In a now-viral clip that has drawn more than 2.5 million views, @grehs_ recorded her reaction the association's email, which instructed her to clean the unit despite the fact that she never knew it existed.
"This morning, I got a really weird email from my HOA that said I had to clean everything out of my storage unit," @grehs_ said. She added that she found the message particularly odd because, "I never thought I had a storage unit."
---
🎶 Now Playing: "Clair De Lune" by Claude Debussy 🎶