We crawl the web so you don't have to.
Sign up for the Daily Dot newsletter to get the best and worst of the internet in your inbox every day.
Hello fellow citizens of the internet! Andrew here. Welcome to today's edition of web_crawlr.

Our top stories today are about: A customer who says her DoorDash driver asked her to pay for his gas, how TikTok iscracking down on deepfakes, how Twitter is replying to emails to its press office with the poop emoji, and a Zelle nightmare expierence that has caught the attention of a lot of people.
After that, our Senior Culture Reporter Audra has a "Now Streaming" column for you.
See you tomorrow!
— A.W.
---
⚡ Today's top stories
In a viral video, a DoorDash customer claims her driver asked her to pay for the gas he bought to deliver her Chick-fil-A order.
The app is slowly cracking down on synthetic media as its future in the U.S. remains uncertain.
The Daily Dot sent multiple emails to Twitter's press office using separate addresses. In each case, the company fired back a poop emoji within seconds.
A TikToker posted a storytime about his experience dealing with a man, who allegedly is a Bank of America employee, that momentarily left him with $1,000 less in his bank account.
---
We crawl the web so you don't have to. Sign up to receive web_crawlr, a daily newsletter from the Daily Dot, in your inbox each day.
---
📺 Now Streaming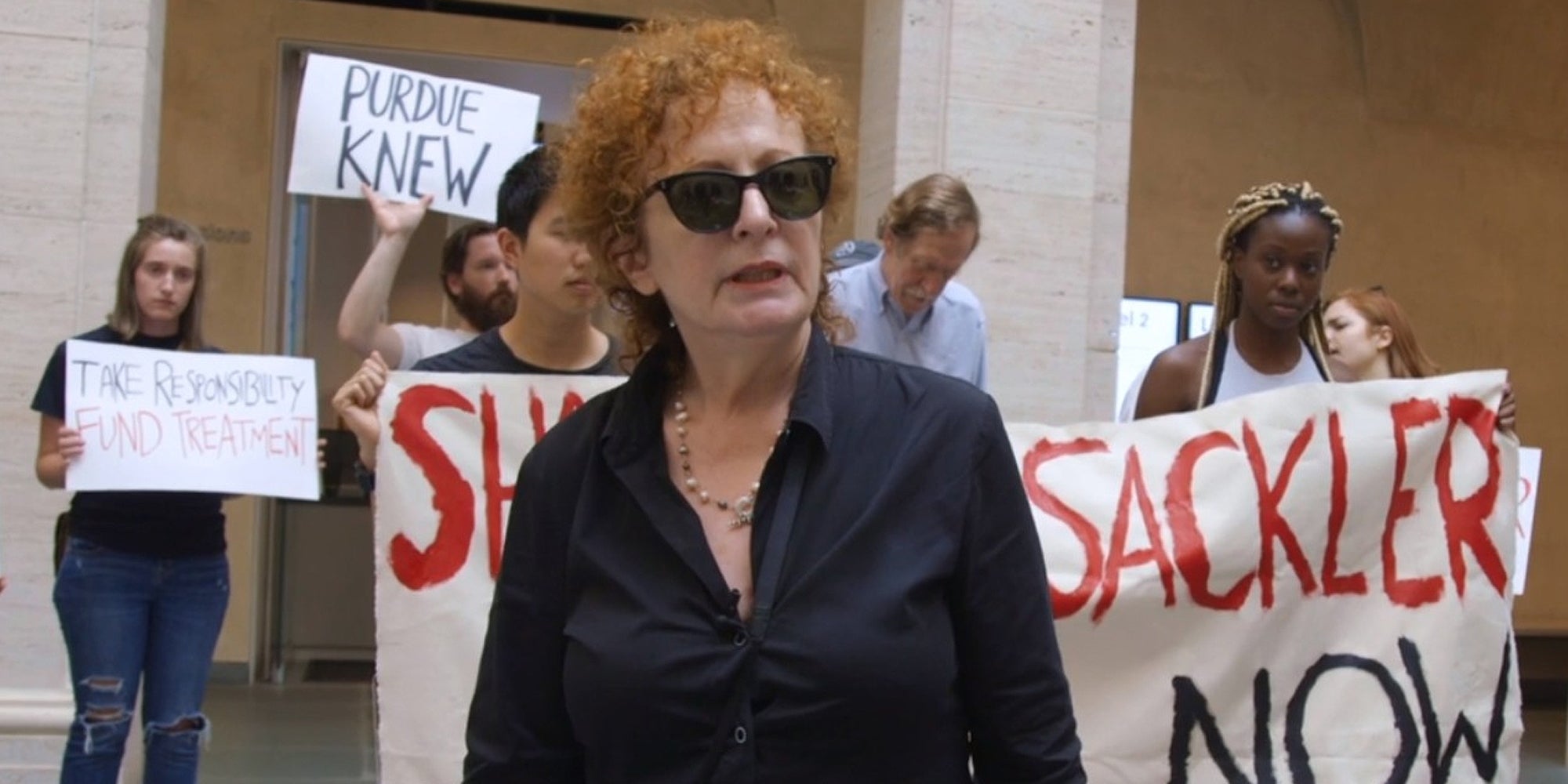 In 'All the Beauty and the Bloodshed,' activism is art
In each edition of web_crawlr we have exclusive original content every day. On Wednesdays our Culture Reporters Audra Schroeder and Michelle Jaworski review or analyze the latest streaming content in their "Now Streaming" column. If you want to read columns like this before everyone else, subscribe to web_crawlr to get your daily scoop of internet culture delivered straight to you inbox.
---
🕸️ Crawling the web
Here is what else is happening across the 'net.
🦶 No shoes, no shirt, no service. These are the rules customers have to follow at most fast-food establishments. But what about the workers?
📹 In a viral TikTok, a female truck driver reveals that her job has inappropriately surveilled her after installing cameras inside her truck cabin.
🌯 A man says he was able to use his Chipotle VIP card for about a year before the company effectively revoked it for misuse.
💸 A server counted her nightly earnings after working a four-hour shift on TikTok and called out a table that only gave her $33 in gratuity after they spent $505 in food and drinks.
💧 Can you imagine what would happen if you drank nothing but flavored water for two weeks? Here's a hint.*
✏️ From the Daily Dot archive: Here's a look at the wild history of fanfic censorship.
🍗 A Zaxby's worker has gone viral for mocking customers who order from the fast food chain daily.
🛒 People are impressed with the haul this TikToker was able to get while grocery shopping at Dollar Tree.
🗣️ In a recent TikTok video, two Chick-fil-A employees poke fun at the manager-subordinate dynamic many fast-food workers are familiar with.
*The Daily Dot may receive a commission in connection with purchases of products or services featured here.
---
👋 Before you go
A Green Bay, Wisconsin-based worker is calling out Taco Bell after claiming his location tried to force him to serve expired beef.
In a video with over 81,000 views, TikTok user @keep_it_real4life shows stacks of bags of beef in a walk-in fridge. Each one is marked with a "use-by" date.
"Today is March 15," the TikToker says. "Our area coach came in last night and told us we have to use beef that expired on Feb. 27 of this year and March 10 of this year."
The TikToker also claims he was asked to serve onions that are past their use-by date, as "they don't want to throw it out because of food costs."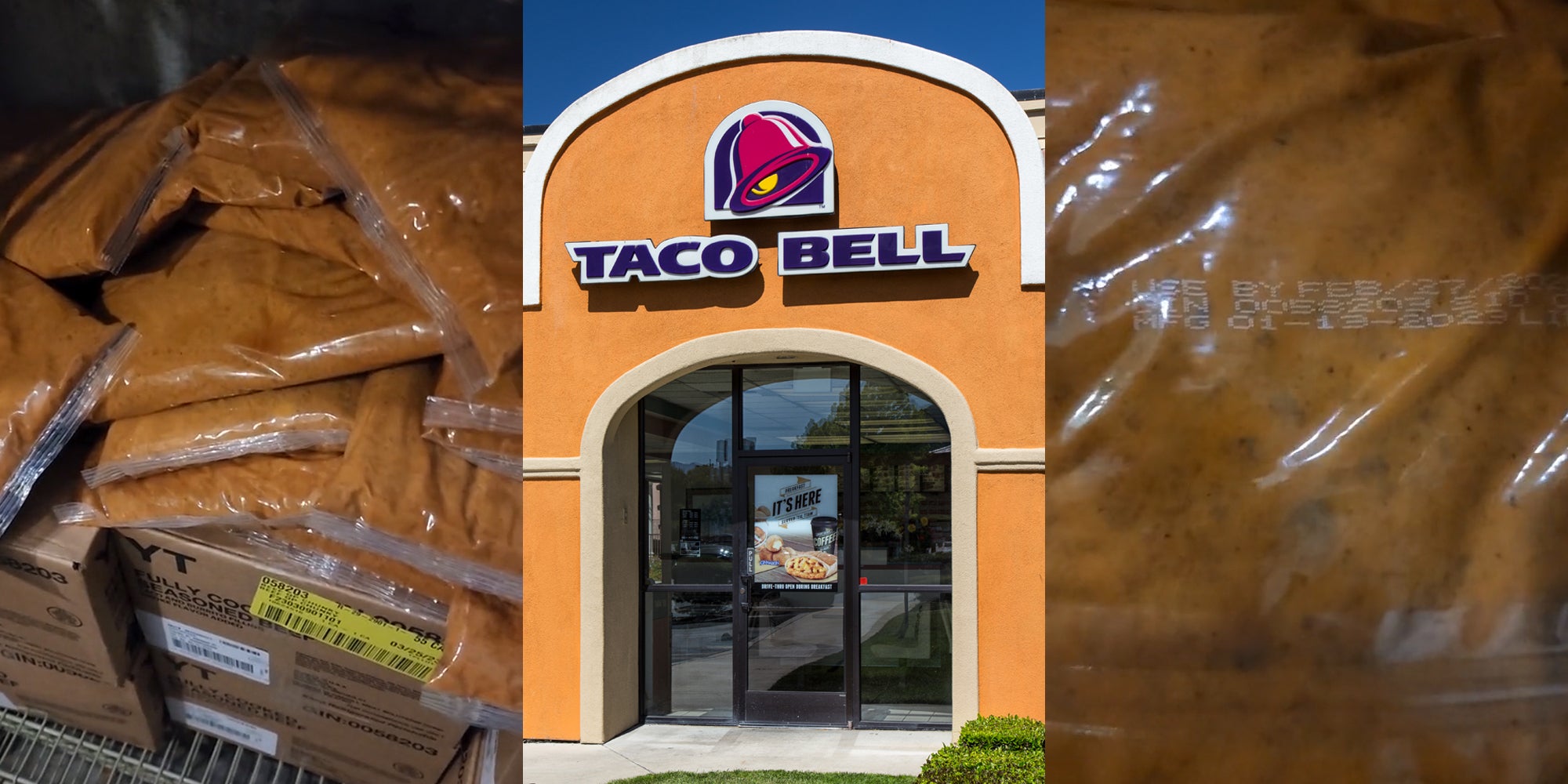 ---
🎶 Now Playing: "Riotriot" by Tune-Yards 🎶