If you ever watch anime online, you know that Japan adores romance (unless you watched Legend of the Overfiend, which is clearly not romance). While love is a treasure at any age, Japan's has an affection for high school romances, when we're all our most awkward and unsure. If the idea of reliving those days makes you feel a tingle of excitement, these cute anime shows should go on the list for your next streaming binge.
The best cute anime series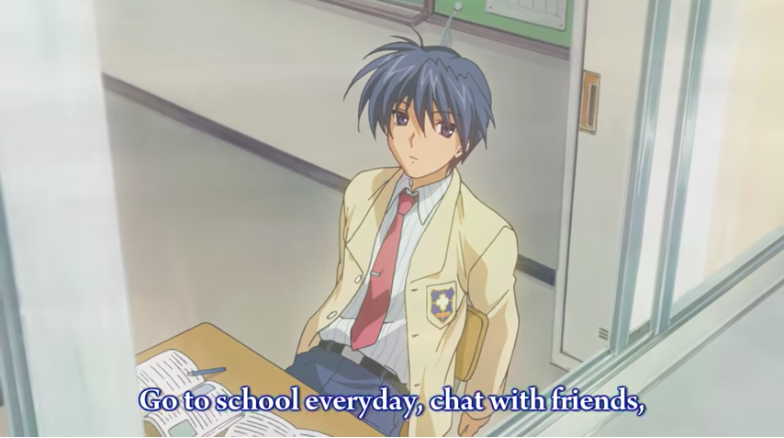 Clannad's main character, Tomoya Okazaki, is coping with the loss of his mother in a car accident and a father lost in his own sorrow. Osazaki's heart is broken: He has no interest in school activities and feels life has no meaning. Then, third-year student Nagisa Furukawa enters the picture, and he agrees to help her revive the school's defunct drama club. Based on the visual novel of the same name, Clannad wades into dark waters early but sets the stage for a meaningful relationship between its characters. It's a great reminder of how people can change one another's lives if they show up at just the right time. —Colette Bennett 
Streaming: Hulu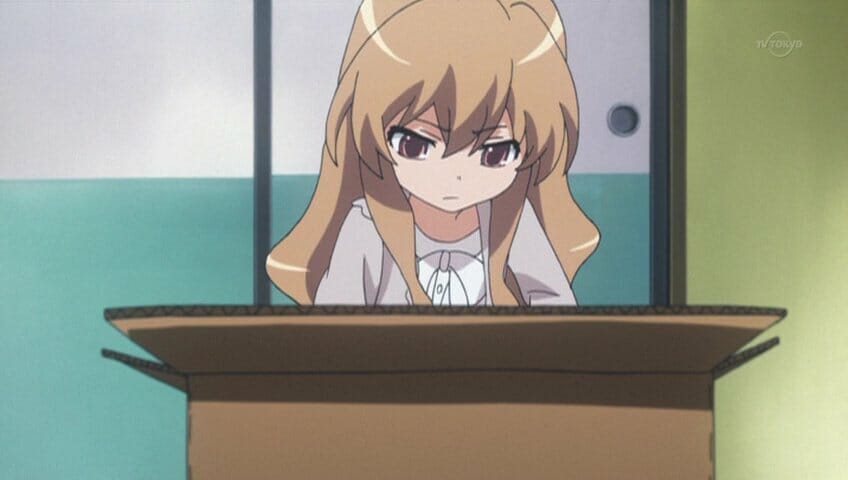 While Clannad takes the serious route to love, Toradora! is a classic example of what happens when a tsundere falls in love. When Taiga Aisaka, a character with a short fuse and an attitude who the whole school fears, meets protagonist Ryūji Takasu, she dislikes him at first. But as they conspire to help their best friends fall in love, the plotting backfires, landing Aisaka and Takasu into a situation they never saw coming. Despite seeming like a lighthearted romantic comedy at first, Toradora! has depth and is a really rewarding story to watch unfold. —C.B.
Streaming: Crunchyroll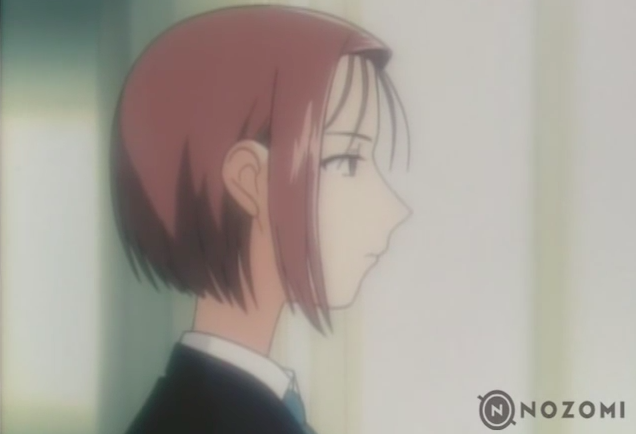 Originally aired in 1998, His and Her Circumstances posed a now-classic plot in the romance anime world: a perfectly poised student hides a secret life as a slob. Yukino Miyazawa's school image is threatened by the arrival of golden boy Soichiro Arima, who is top of their class. As the characters grow to know one another, they see that they both have private lives that don't match their public personas—and that it's quite alright to be who you really are. Directed by Evangelion creator Hideaki Anno, this series is every bit as touching more than a decade after its release. —C.B.
Streaming: YouTube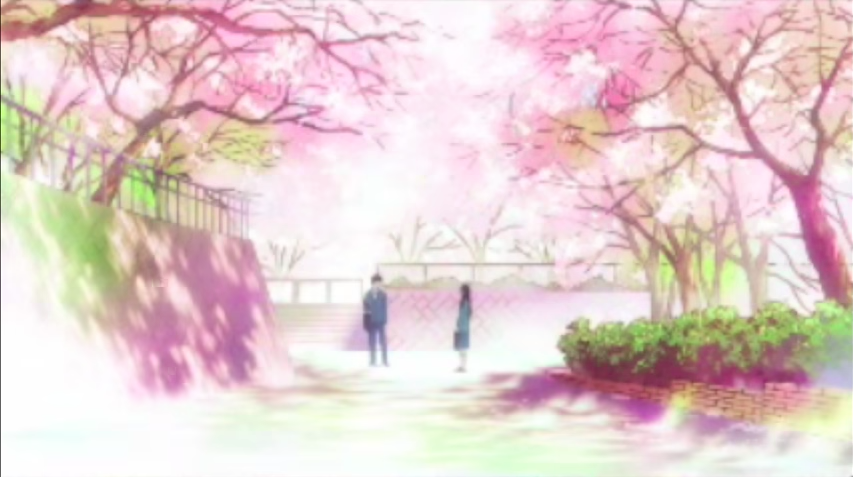 Students saving one another through friendship is a popular reoccurring theme in many romance series, and Kimi ni Todoke falls right into line. Female student Kuronuma Sawako is made fun of at school for having a name similar to that of Sadako, the evil creature from the acclaimed Japanese horror film Ringu. But when popular guy Kazehaya Shouta befriends her, her idea of who she is starts to change. Delicately handled and told with great reserve, Kimi ni Todoke is a beautiful tale of school romance that will deeply move you.  —C.B.
Streaming: Crunchyroll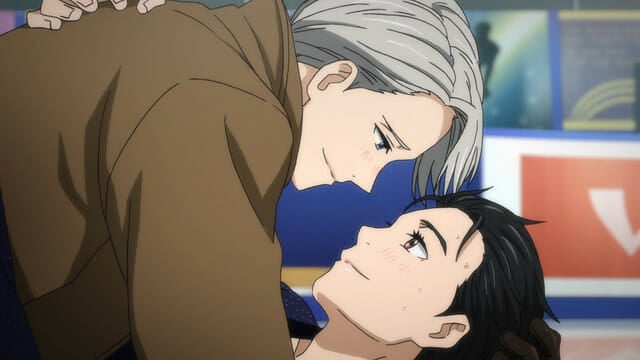 Yuri On Ice, the figure skating gay romance of your anime dreams, is something you might not have ever known you wanted. That it even exists is special. Anime, particularly romantically themed anime, is an overwhelmingly heteronormative artform. Yuri On Ice changes that,. Watching Yuri come to terms with his feelings for Victor feels like watching a real romance unfold. This isn't a race to the bedroom, but rather a tale of personal growth. By the season finale, if you're not overflowing with joy, we'll have to assume your heart is cold enough for Yuri to skate on. —J.M.B.
Streaming: Crunchyroll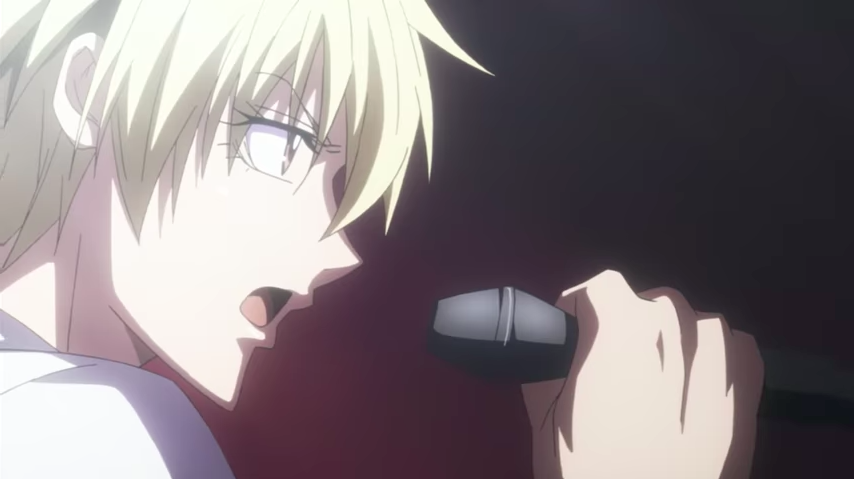 The secret life theme returns when Misaki Ayuzawa, class president of former all-boys school Seika High, is busted by a good-looking male student named Takumi Usui who's found out something about Ayuzawa she doesn't want anyone to know: she works part-time in a maid cafe to earn money to support her family. While it seems like a simple blackmail situation at first, a relationship of mutual respect grows between the two which soon turns to love. —C.B.
Streaming: Hulu
READ MORE: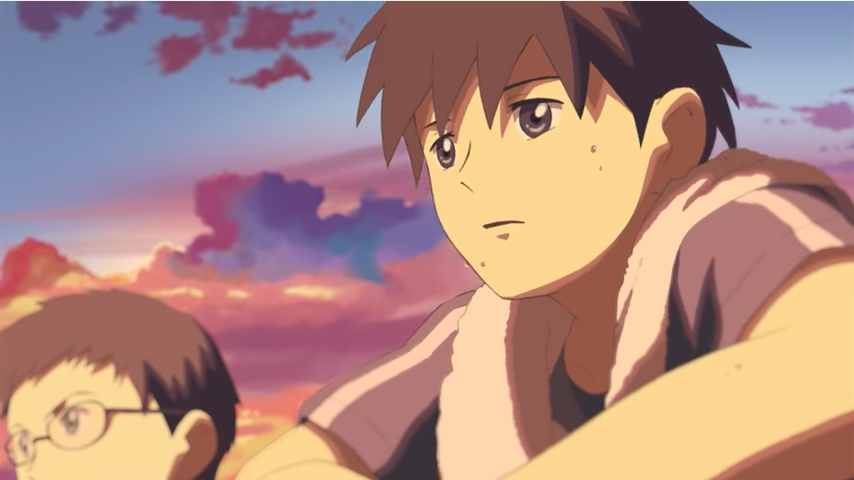 Written and directed by Makoto Shinkai, 5 Centimeters Per Second is a poignant story of two people who fall in love young and how it affects them throughout their lives, even after they have been separated. The story begins when Takaki Tōno meets Akari Shinohara in middle school after she transfers and ends when both are adults, looking back on what was. While the ending is not a traditional one for a love story, it's the sort of tale that stays with you long after the credits roll. Shinkai's other works are equally thoughtful as well and worth a watch. —C.B.
Streaming: Crunchyroll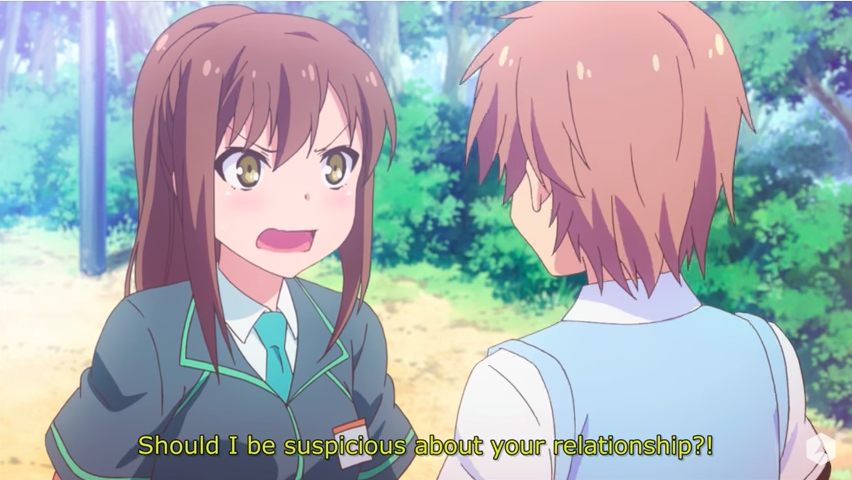 When Sorata Kanda is kicked out of his dorm for keeping a stray cat, he moves into Sakura Dormitory and meets Mashiro Shiina, a famous manga artist who has no idea how to care for herself. The dorm head assigns Kanda to take care of Shiina, setting up the classic frustration chemistry that so many romance anime lean on. Despite having been done before, it's a great watch, and a solid entry in the rom-com genre as well.  —C.B.
Streaming: Crunchyroll

When a dark curse is placed upon a family, each member must deal with turning into an animal from the Chinese zodiac whenever they are touched by a member of the opposite sex. The synopsis for Fruits Basket sounds like a horror movie, but it's actually the backdrop for one of the best romantic comedies in anime. Centering on Tohru Honda, a teenage orphan who comes to live with the cursed Sohma family, Fruits Basket swings from mood to mood with a surprisingly light atmosphere given half the cast is cursed. Tohru isn't just a love interest, but a comforting force who helps the entire family come to terms with their plight. Light on action but full of lovable characters and beautiful animation, Fruits Basket is a classic of romance anime. Sadly, it only ran for one season, but its 26 episodes tell an enthralling, compact story.  —J.M.B.
Streaming: Hulu and Funimation
READ MORE: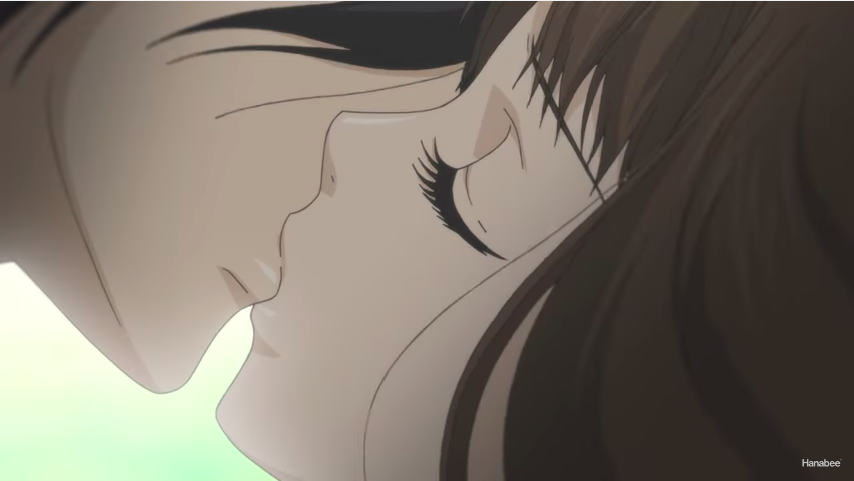 In another instance of the "popular boy coaxes frightened girl out of her shell," Say "I Love You" introduces Mei Tachibana as a cynical girl who is afraid to trust others because of an early childhood experience. Popular classmate Yamato Kurosawa notices her, and their relationship begins to change both of their lives as they come to trust one another. Based on a manga, the romance anime series also got a live-action adaption in 2014.  —C.B.
Streaming: Crunchyroll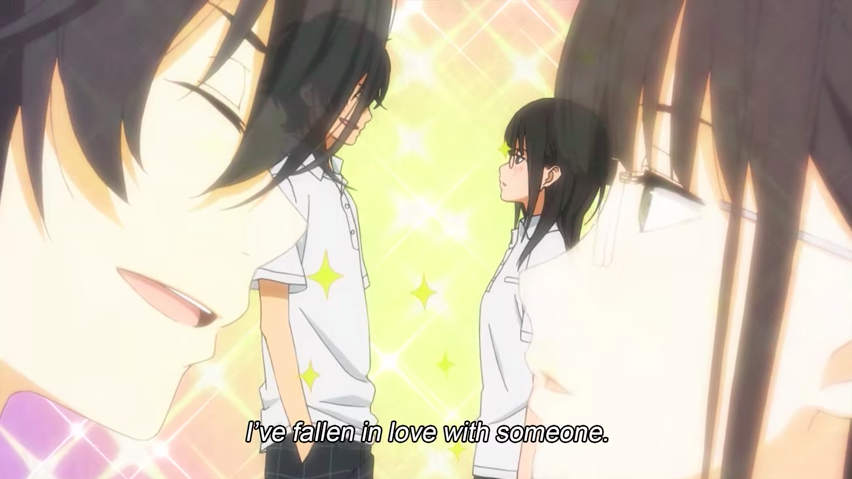 Shizuku Mizutani is the type of student who only cares about her studies, earning her the nickname "dry ice." She meets classmate Haru Yoshida, an absent seatmate who others think of as intimidating when she is assigned to deliver class handouts to him at home. The two become friends that slowly fall in love, although Mizutani takes much longer than Yoshida to admit her feelings. The series shows us that there's much more to these characters than how they're seen in public.  —C.B.
Streaming: Crunchyroll

Nanami is a homeless high schooler aimlessly floating through life when she is offered a chance to live in a shrine, only to discover she has become a literal local God. Forced with learning the in's and out's of her new position, Nanami quickly discovers being a God isn't all it's cracked up to be—but at least there are cute spirits doing their best to win her heart. Kamisama Kiss is just as much about finding a home as it is about romance, adding a layer of depth to proceedings that might otherwise get bogged down in melodrama. Don't expect lots of flashy animation; this is one where the story is what truly shines. —J.M.B.
Streaming: Hulu and Funimation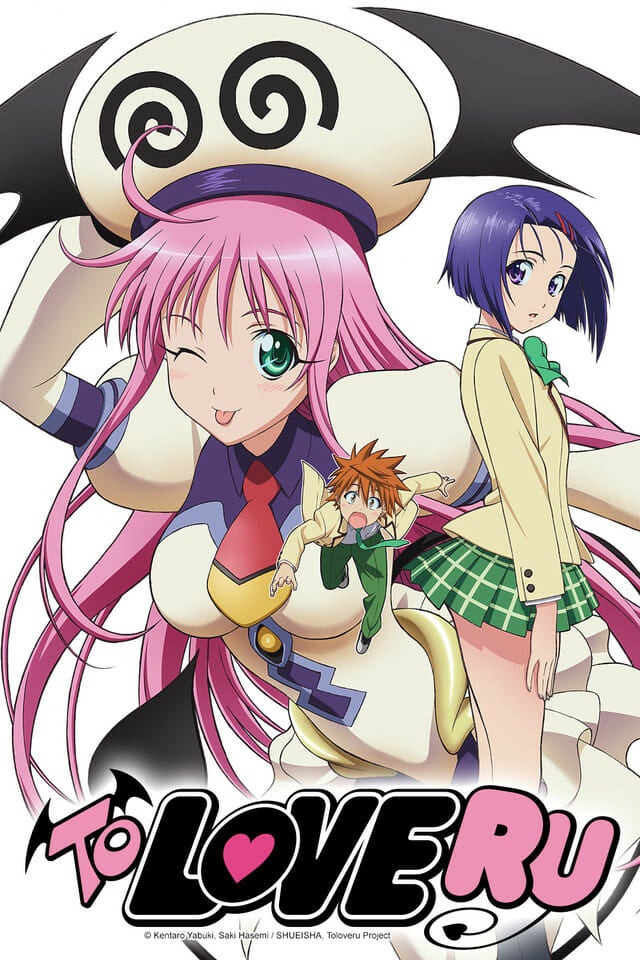 It's a tale as old as time: boy loves girl, girl doesn't know boy exists, intergalactic space princess appears and starts causing trouble for everyone. You know, that story. To Love Ru is a hysterical cross between Super Bad and Weird Science, with a healthy dose of Star Wars thrown in for good measure. The show's sexual content is handled with an eye for slapstick, but under the jokes about horny teens and super hot aliens is a sweet coming-of-age story about the struggles of young love. It's not hentai, but there's a fair amount of nudity in this romance anime, so be forewarned: To Love Ru is only recommended for mature anime fans who appreciate a healthy dose of immaturity and action with their comedy. To Love Ru also features some of the best action in a Harem anime, so if the jokes in the first episode don't grab you, the giant robot squid fight will. —J.M.B.
Streaming: Crunchyroll
READ MORE:
If your experience with romance anime only extends to the modern era, you're in for a treat with Ranma ½. Ranma and Akane are martial artists who have been arranged to be married. There are just two problems: They don't like each other, and every time Ranma is splashed with cold water, he turns into a woman. Ranma ½ centers comedy and romance while delivering surprisingly exhilarating action sequences. And despite how problematic the premise could be in 2018, the gender issues are handled better than you might anticipate. —J.M.B.
Streaming: Hulu

Anime is seldom relatable, but My Love Story!! is a tale anyone who's ever struggled with their self-esteem can take to heart. Takeo Goda is a giant of a man—kind-hearted, even handsome, but his size makes him deeply insecure, especially in the face of his heartthrob best friend. After saving the beautiful Yamato from a creep on the train, he begins to fall in love. My Love Story!! sidesteps familiar anime cliches to build its world. Takeo isn't a traditionally attractive hero by anime standards, and his best friend Sunakawa isn't a jerk. These are realistic characters dealing with a realistic romance, animated to perfection by the folks at Madhouse Studios. —J.M.B.
Streaming: Hulu

A proper diet of anime can't just consist of giant robots and magical battles; you need some romance and artistic catharsis on your plate too. Before the death of his mother, Kosei Arima was a masterful piano prodigy. Now he's just a fountain of untapped potential, haunted by his heartbreak. When he meets a young girl named Kaori on a double date, he begins a journey back into the world of music, testing his heart and friendships along the way. Your Life in April is among the most beautiful anime series on Netflix, switching between hyper-detailed drawings and cartoonish animation with the moods of our heroes and replicating the emotions of teenagers. Each episode includes a stunning classical composition, enriching your artistic life while swelling your heart. —J.M.B.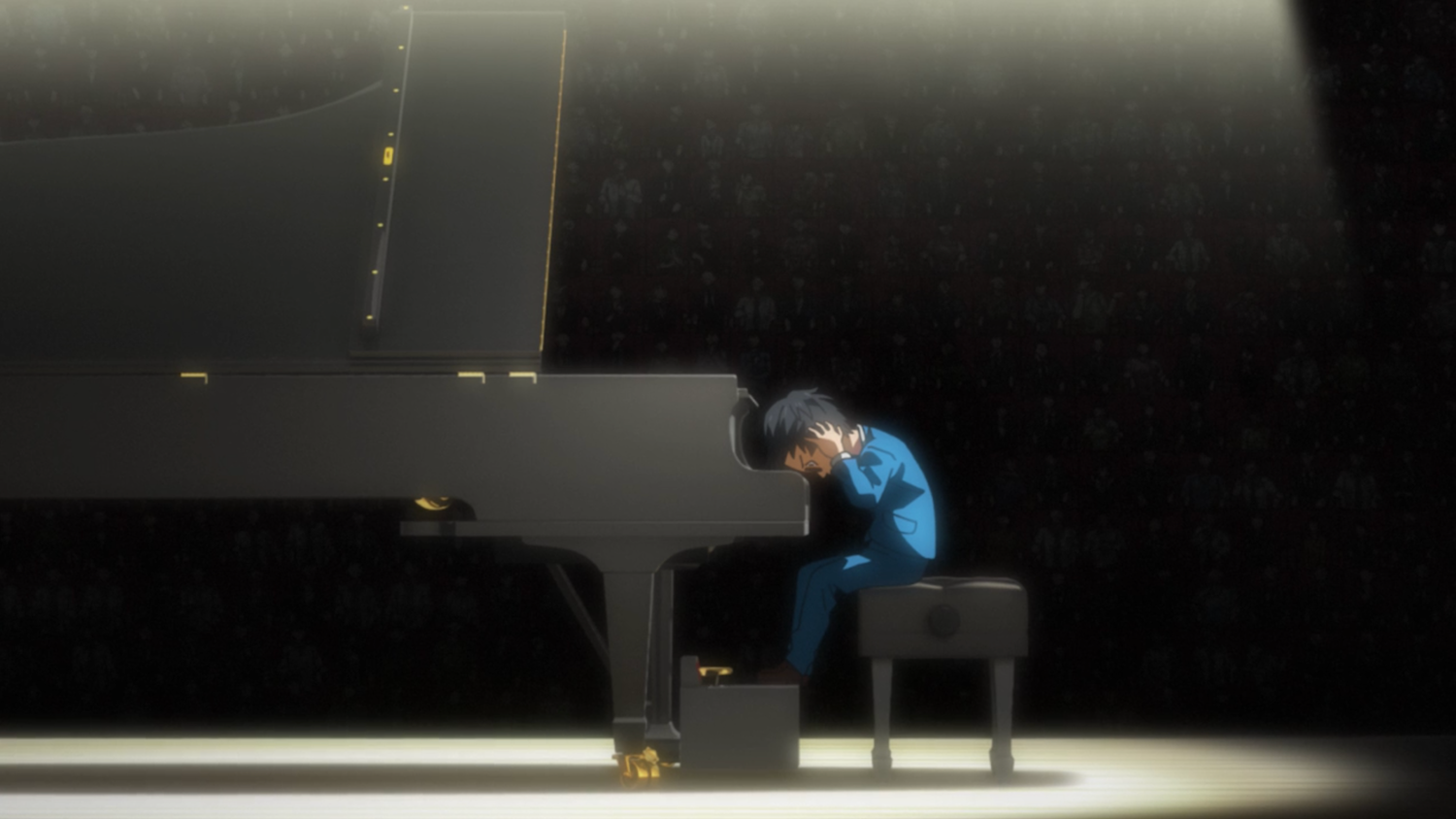 Rainbow Days is a rare Shojo anime that focuses on a group of close male friends struggling with the hassles of love. Centering a group of young men gives the show a wonderful opportunity to explore their specific doubts, all the while injecting in lavish bursts of humor. Rainbow Days is a fun and flirty romantic comedy that doesn't' push the boundaries of good taste or content. Sharp, funny, and occasionally stressful to watch unfold, Rainbow Days avoids fan service and cliches to shine a bright light on adolescent dating.—J.M.B.

Editor's note: This article is regularly updated for relevance.