If you've ever been a fan of anime, you've probably spent an annoying amount of time searching through streaming platforms for your favorite shows. To avoid the fuss, we've put together a list of anime you can watch on the easiest location possible: YouTube. The collection is fairly expansive, including vintage series and recent releases.
It's worth noting that some of these anime series are also available on streaming platforms like Netflix, Amazon and Crunchyroll, if you're a paid subscriber to any of those. Otherwise, get to it!
The best anime series available on YouTube
Great Teacher Onizuka (1999)
Set at the turn of the century, this anime follows delinquent bike gang leader turned high school teacher, Onizuka. His ambitions include becoming the world's greatest teacher and meeting sexy high school girls. It's as outrageous as it sounds, with the right amount of inspiration and heartfelt moments.
Watch Great Teacher Onizuka on YouTube.
Ouran High School Host Club (2006)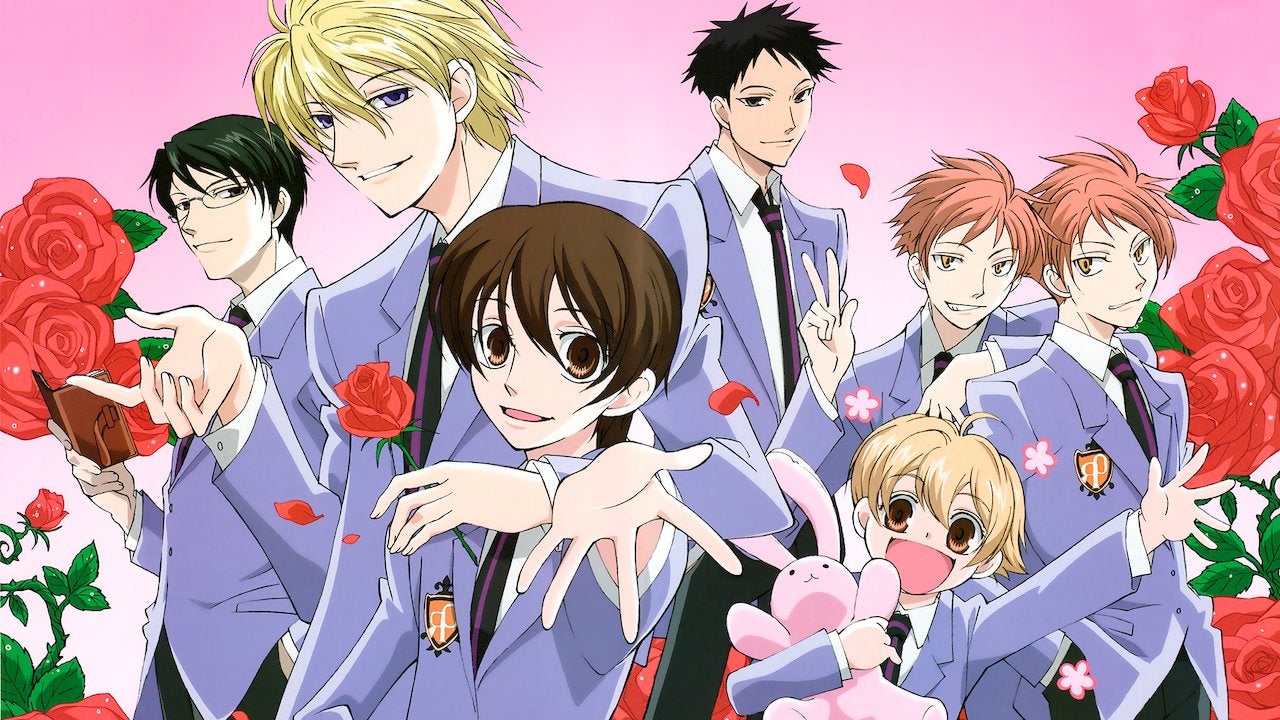 This teen comedy series satirizes harem anime tropes, starring a female student, Haruhi Fujioka, who accidentally becomes indebted to the all-male host club at her school. These hosts are paid handsomely to entertain women at their club, and each guy represents a different "type" – the quiet one, the flirty one, and so on. Hijinks ensue due to Haruhi's androgynous appearance, leading her to join the host club as an employee. – Gavia Baker-Whitelaw
Watch Ouran High School Host Club on YouTube.
Hajime No Ippo (2000)
Makunouchi Ippo, a high school teen devoted to helping his mother run the family fishery, often falls victim to bullying while on business errands. After a particularly brutal beating, a professional boxer rescues him, taking him to his boxing gym to dress his wounds. Finding inspiration there, Ippo asks him to train him. Out of skepticism, the professional boxer agrees on the grounds that Ippo can complete a nearly impossible task within one week. Thus begins Ippo's boxing journey.
Watch Hajime no Ippo on YouTube.
Beyblade (2001)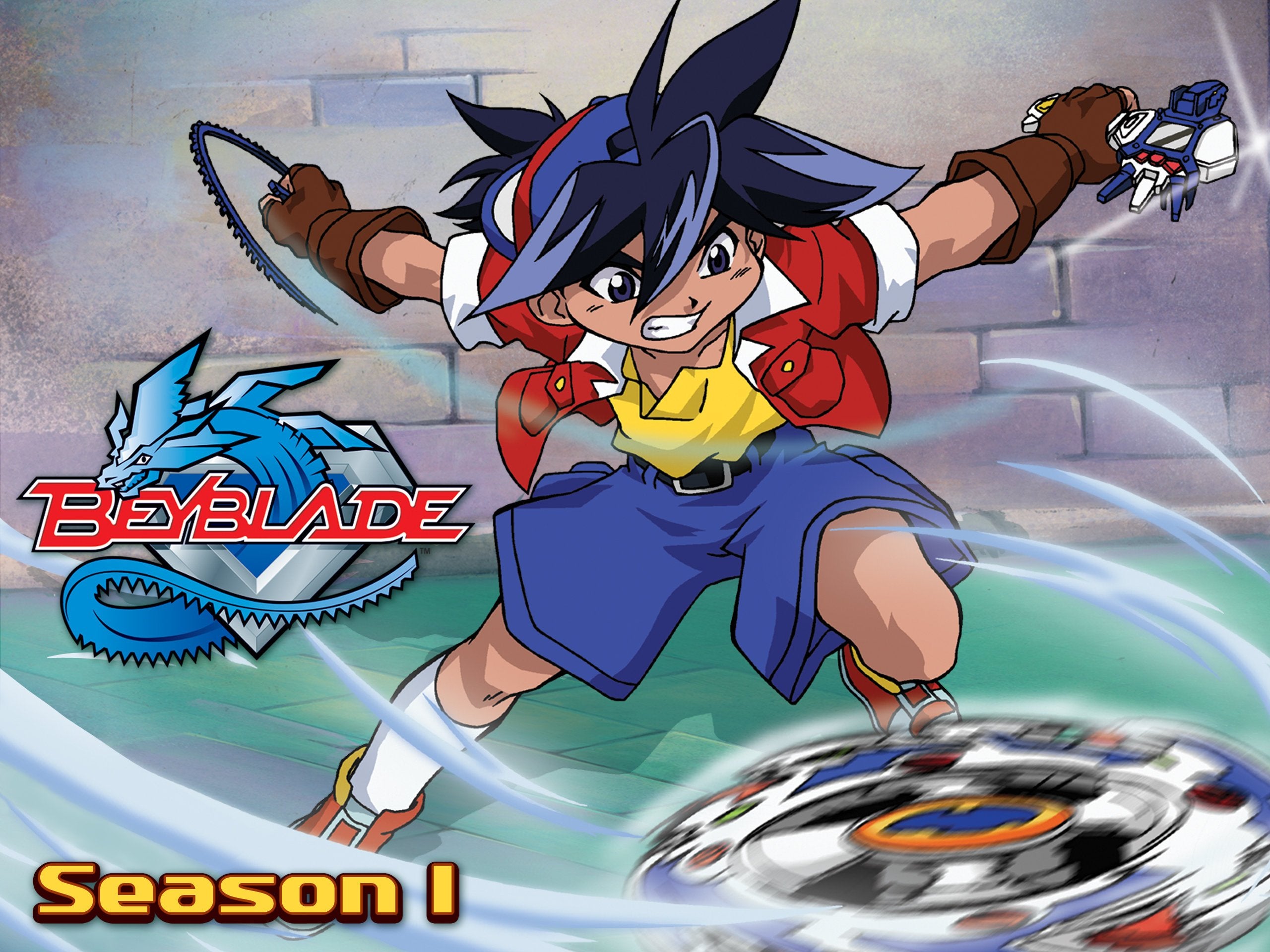 If you grew up watching Toon Disney or battling your own beyblades, you might find a bit of nostalgia here as YouTube carries the entire first season (in English). The show follows the main protagonist Tyson and his teammates: Kai, Max, Ray, and Kenny. Calling themselves the Bladebreakers, the quintet tour the world from China to the U.S. to Russia competing in international tournaments to become world champions.
Samurai Champloo (2004)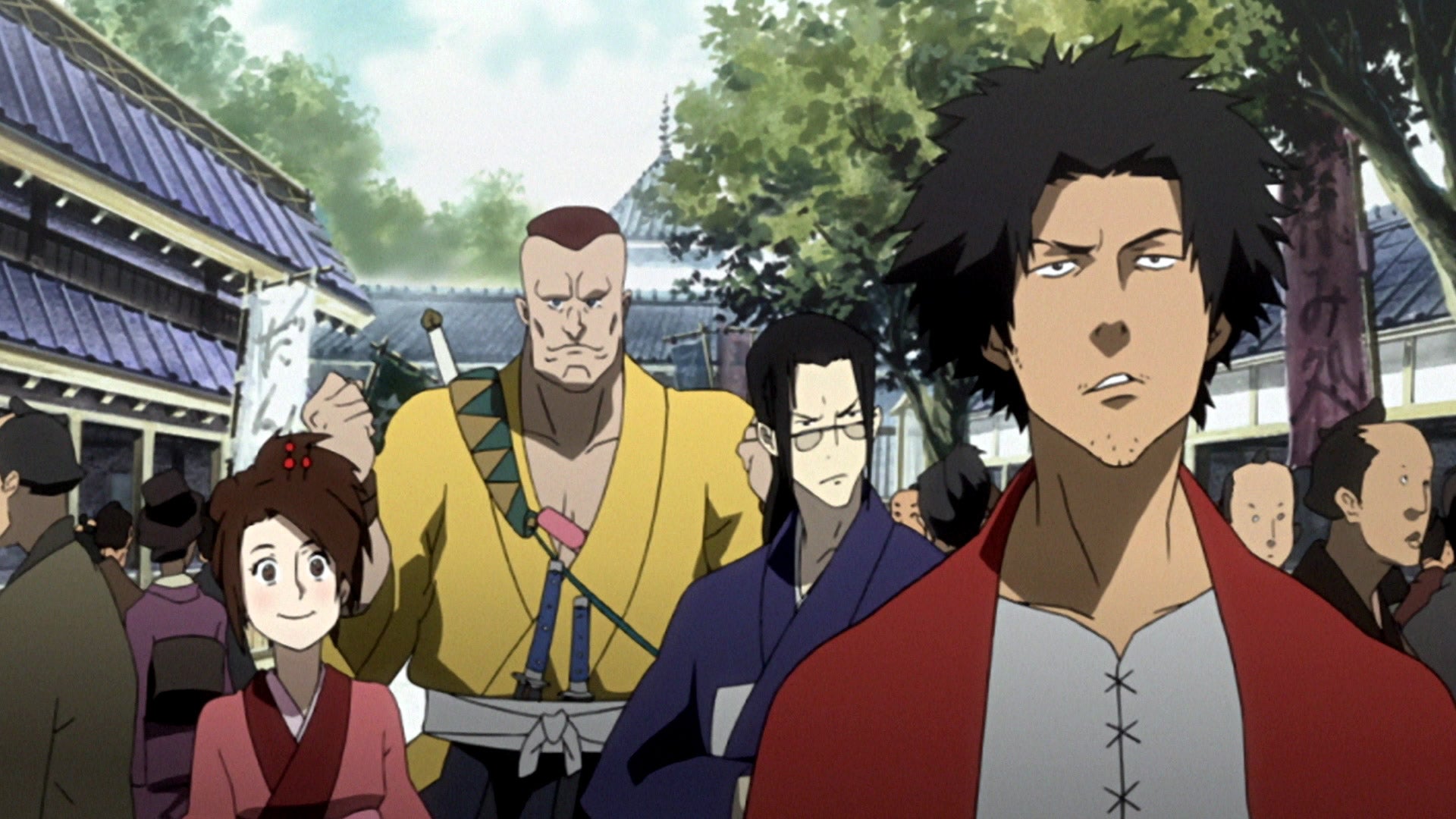 The dynamic character interactions in Samurai Champloo are reason enough to watch this anime. Fuu, Jin, and Mugen—a waitress, ronin, and rogue, respectively—set off across Japan in search of a mysterious "Sunflower Samurai." Their journey is a constant battle of tolerating one another and yet still looking out for each other. Plus, set in an alternate Edo period, there is no shortage of beautiful scenery and backdrops.
Watch Samurai Champloo on YouTube.
Death Note (2006)
Death Note tells the story of Light Yagami, an incredibly smart—and incredibly bored—high school student. By chance, he obtains a deadly notebook, the Death Note, dropped by an equally bored shinigami, or death god. With the Death Note, Light pledges to purge the world of evil, playing God to a corrupt society. Although the arrival of world-renowned detective L throws a wrench in Light's plans. Death Note has plenty of plot twists and will keep you on the edge of your seat.
The Melancholy of Haruhi Suzumiya | Suzumiya Haruhi no Yuutsu (2006)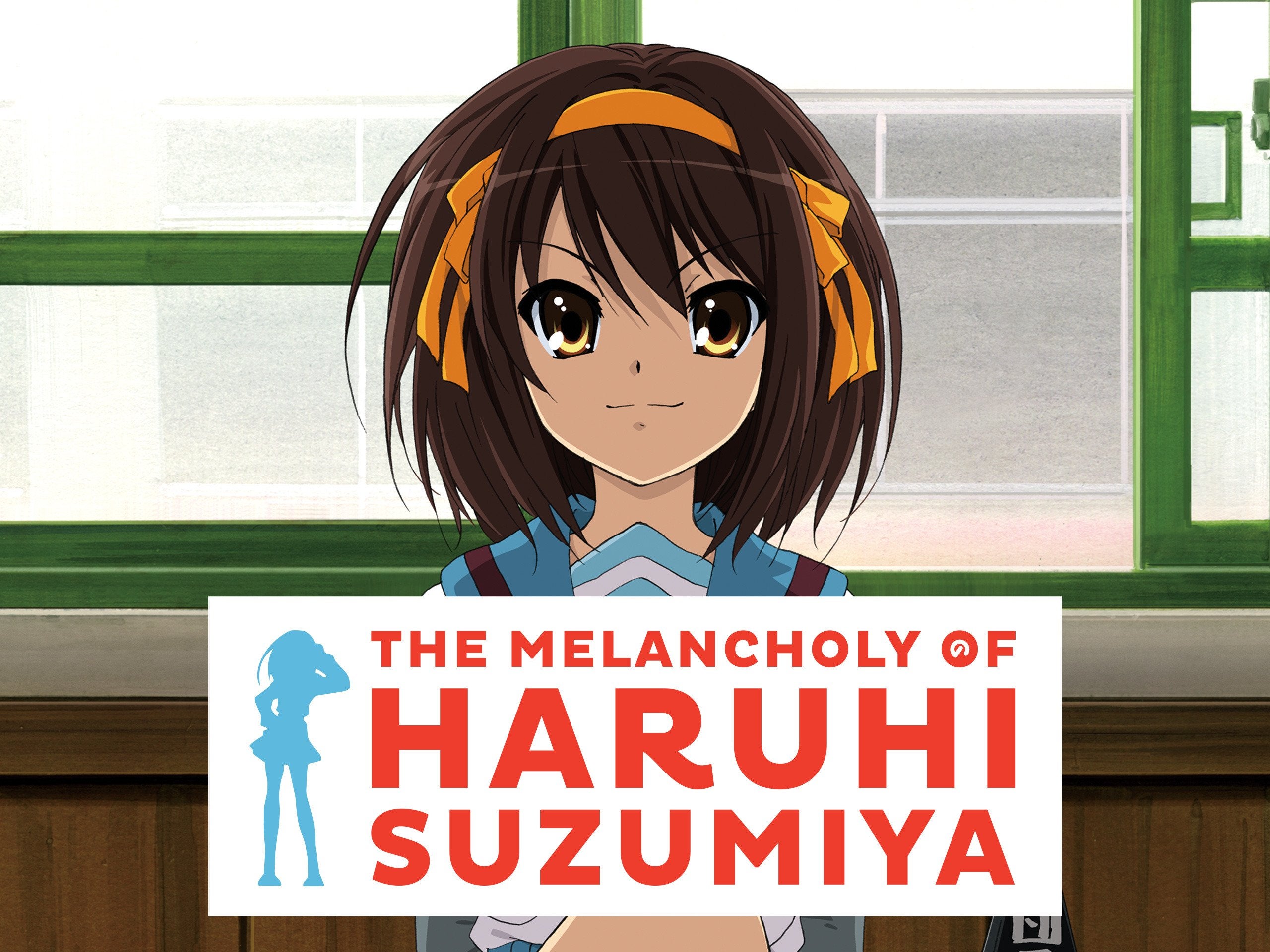 The Melancholy of Haruhi Suzumiya seems like a typical high school, slice-of-life drama on the surface, but the protagonist is so eccentric that it's anything but. Haruhi drags her friends into her self-created club, the SOS Brigade, exploring all things supernatural, alien, and time-travel related. Interestingly, it can also be watched in two different orders and still somehow make sense—or, at least, as much sense as it can.
Watch The Melancholy of Haruhi Suzumiya on YouTube.
Spice and Wolf | Ookami to Koushinryou (2008)
Spice and Wolf tells a unique tale, focusing heavily around trade, shopkeeping, and economics. It takes place in an alternate historical Japan with European influences. The story follows the journey of a wolf spirit and a merchant who dreams of opening his own shop one day. Their business partnership shows off an unusual dynamic, while leaving room for a budding relationship and interesting story.
Watch Spice and Wolf on YouTube.
Steins;Gate (2011)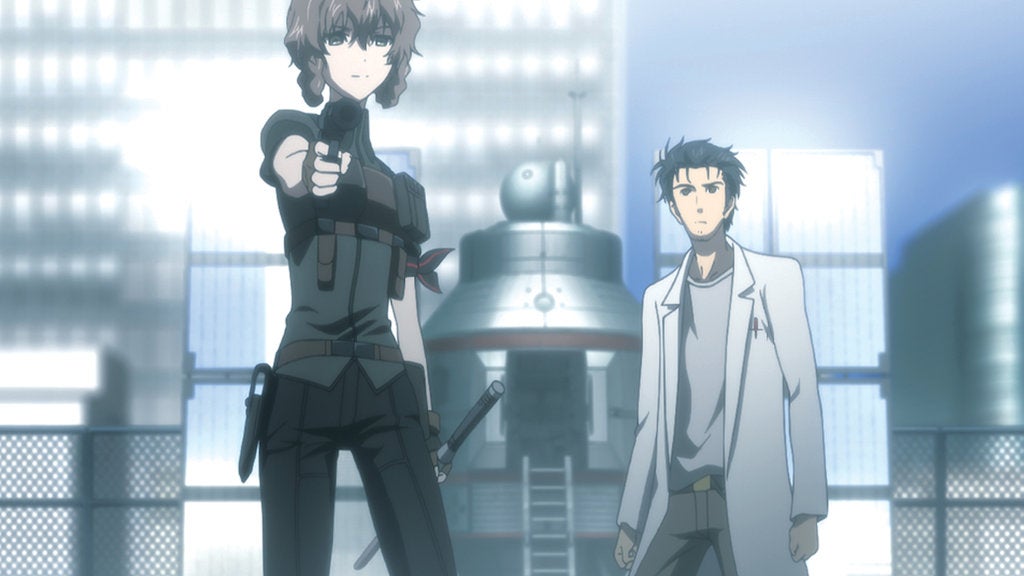 Mad scientists and crazy gadgets sum up the gist of Steins;Gate. Considered one of the absolute must-watches of anime, Steins;Gate tells the story of an eccentric trio committed to wild inventions in hopes of reaching a scientific breakthrough. When they finally achieve one, it's in the form of a "phone microwave" that allows them to send emails into the past and alter the future.
Mobile Suit Gundam: Iron-Blooded Orphans (2015)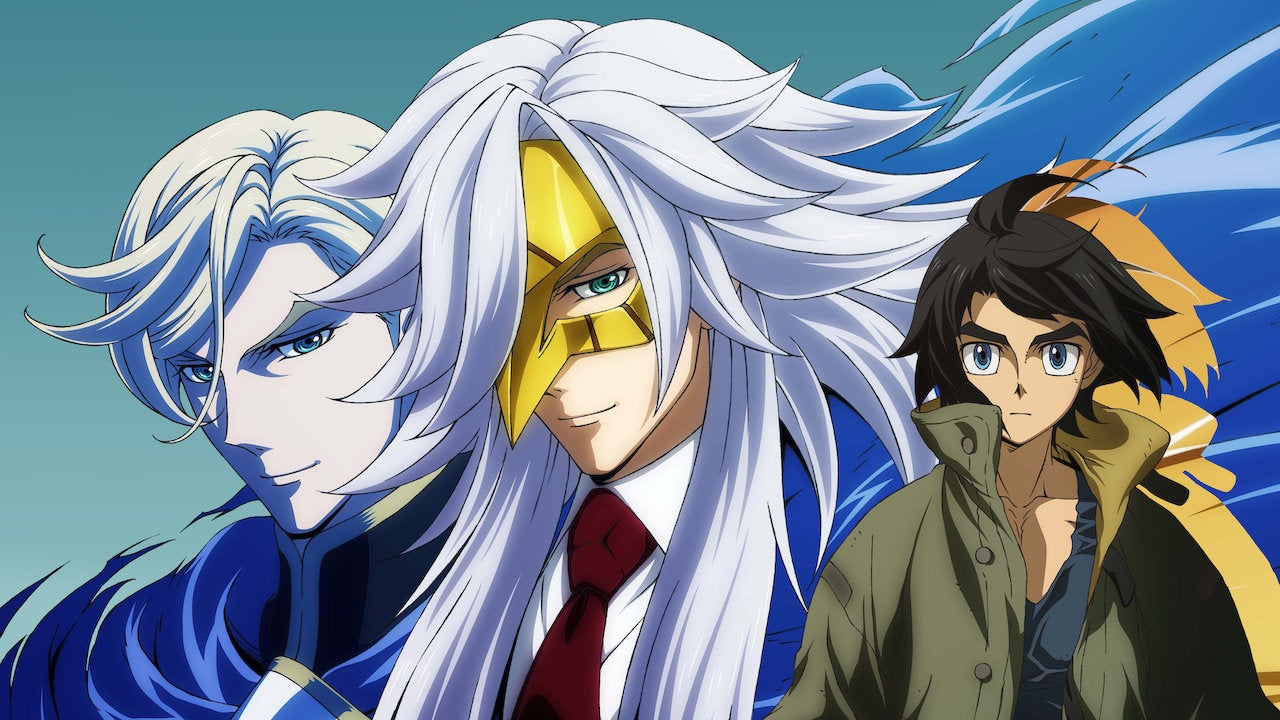 The Gundam franchise began in 1979, and has since produced hundreds of episodes in different series. The struggle in Iron-Blooded Orphans takes place 300 years after the great Calamity War between Earth and its outer colonies. A young aristocrat of the terraformed Mars detests the conditions the Martians are forced to live in and recruits an army of guards—comprised of child and teenage soldiers—to protect her in her mission.
Watch Mobile Suit Gundam: Iron-Blooded Orphans on YouTube.
Oh! Super Milk Chan (2004)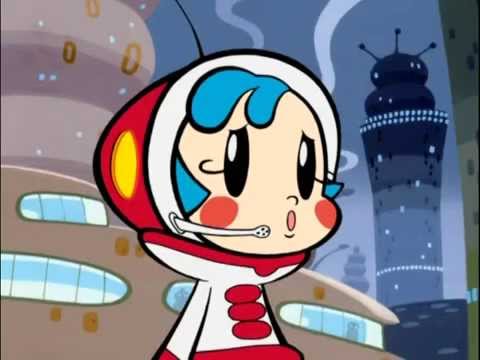 Anime is a hotbed of absurdist comedy, but often translation issues keep some of the stranger material from crossing the sea. Oh! Super Milk Chan is thankfully an exception. Following Milk, a 5-year-old superhero with a bad temper and habit of drooling, as she fights evil alongside her friends, on paper the show sounds like it's for children. But behind the colorful imagery lies dark comic moments satirizing politics, culture, and anime itself. If the idea of the Powerpuff Girls with a dark twist appeals to you, you're ready to enjoy Oh! Super Milk Chan.
Watch Oh! Super Milk Chan on YouTube.
Nijiiro Days (2016)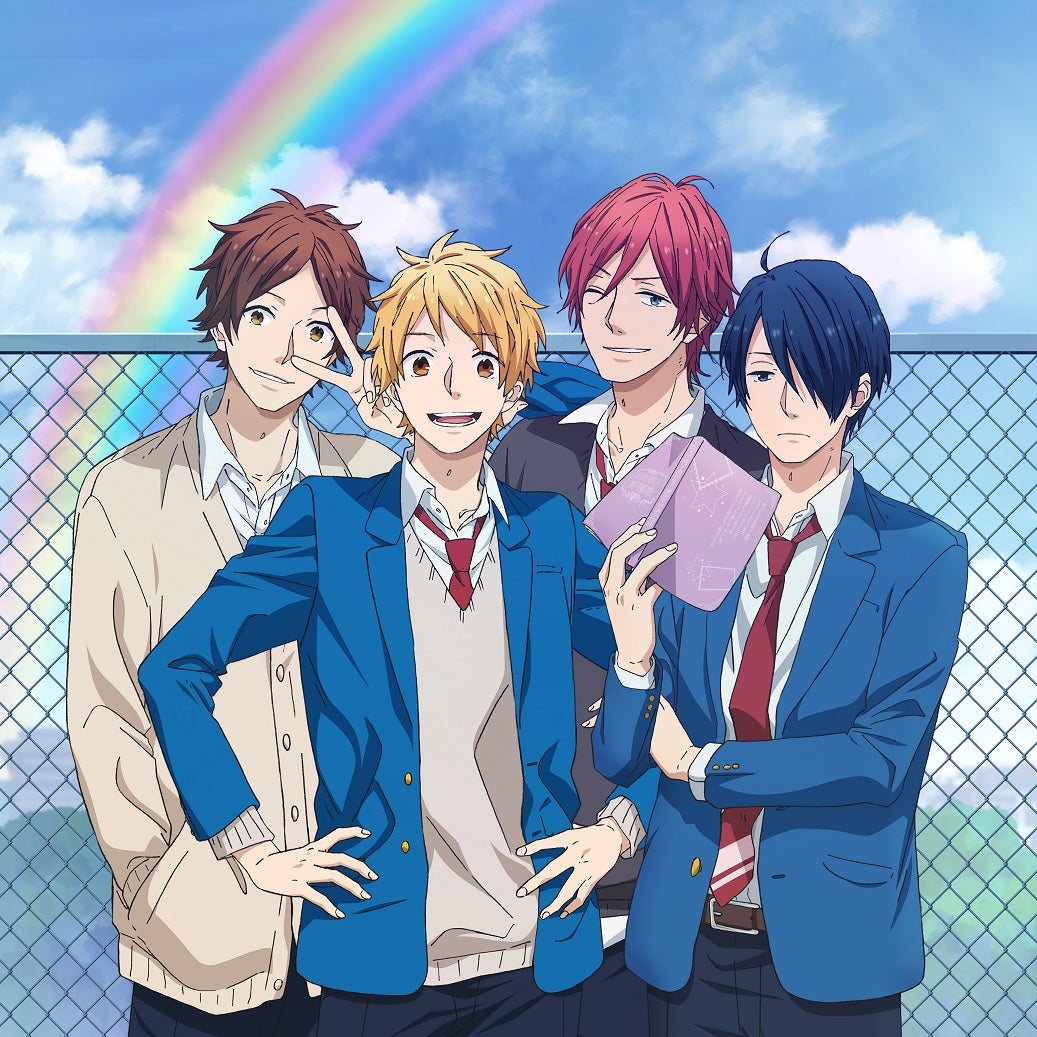 Cute and carefree, Nijiiro Days follows four high school friends who are simply trying to get through their studies while having some fun and romance. It starts off with main protagonist Natsuki, who falls for a female Santa who bestowed him with a pack of tissues while he was crying over his ex-girlfriend on Christmas Eve. He later finds out that that Santa is a classmate named Anna, and pursues her head over heels. Meanwhile, his three friends are always meddling in his adorable (but sometimes cringe-worthy) attempts to woo her.
Editor's note: This article is regularly updated for relevance.