Villainy can be oddly subjective. So says author Christopher Vogler in his screenwriting textbook The Writers Journey, in that "every villain is a hero of his or her own story." Or, to a lesser extent, this sentiment can be found in the classic Mitchell and Webb sketch, "Are we the baddies?" And now, in an irreverent "actual villain" meme on Twitter that points out the real villains of your favorite TV shows, games, and movies.
According to Know Your Meme, the meme originated on May 20, when Twitter user @chuuzus tweeted a photo of Sharpay Evans (Ashley Tisdale), the supposed villain of the 2006 Disney Channel movie High School Musical, alongside Troy Bolton and Gabriella Montez (Zac Efron and Vanessa Hudgens), who were ostensibly the protagonists. Only in a twist, they label Sharpay as "the movie villain" and the latter pair as "the actual villains."
After all, that role belonged to Sharpay. She was very clearly robbed!
As the tweet began to go viral, others added their contributions. And by the time July rolled around, the meme seemed to have picked up a second wind—revealing the true villains in pop culture mainstays such as Mean Girls, Insecure, the Marvel Cinematic Universe, the Starz crime series Power, and the Fox musical comedy series Glee, just for starters.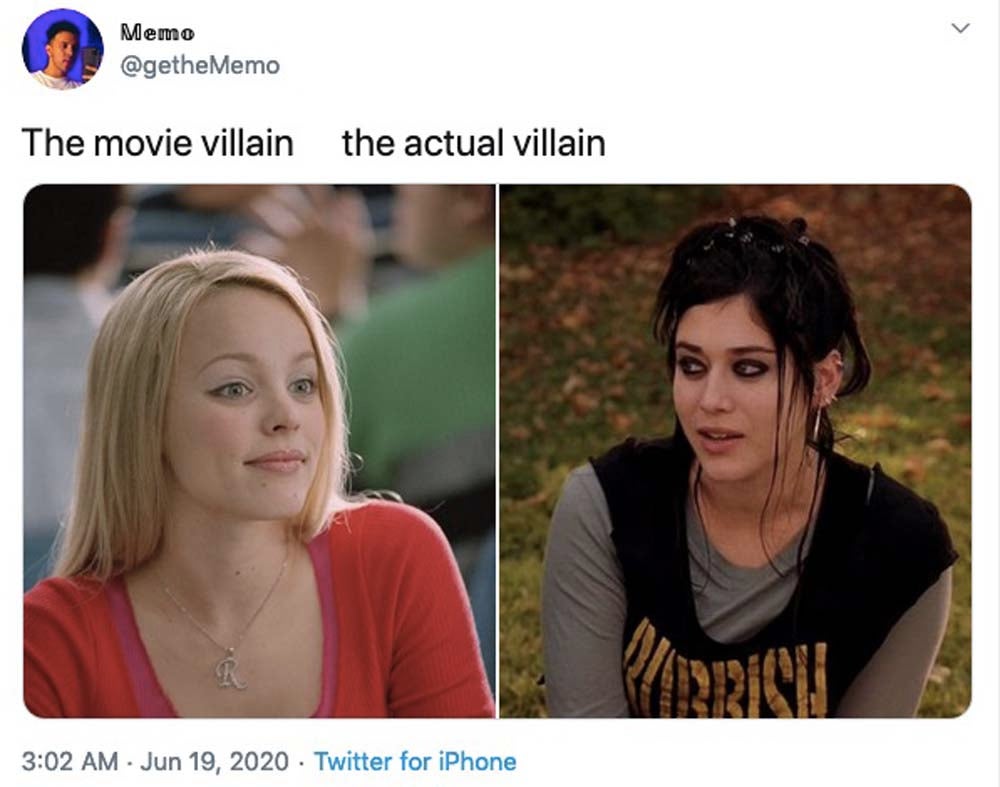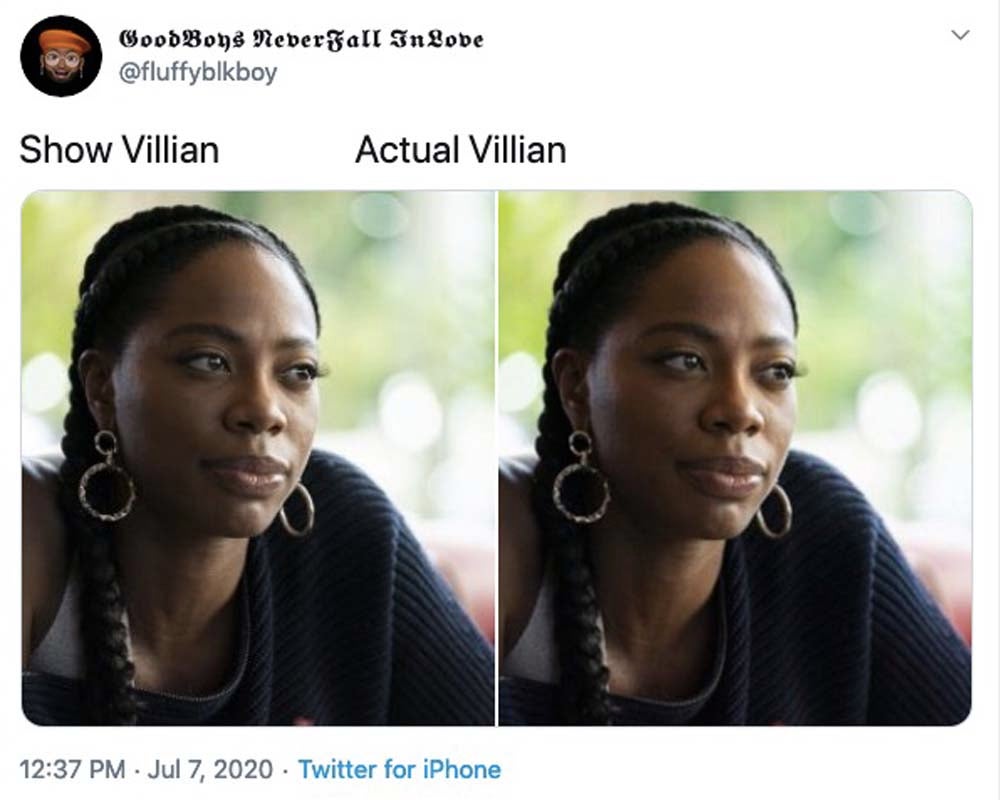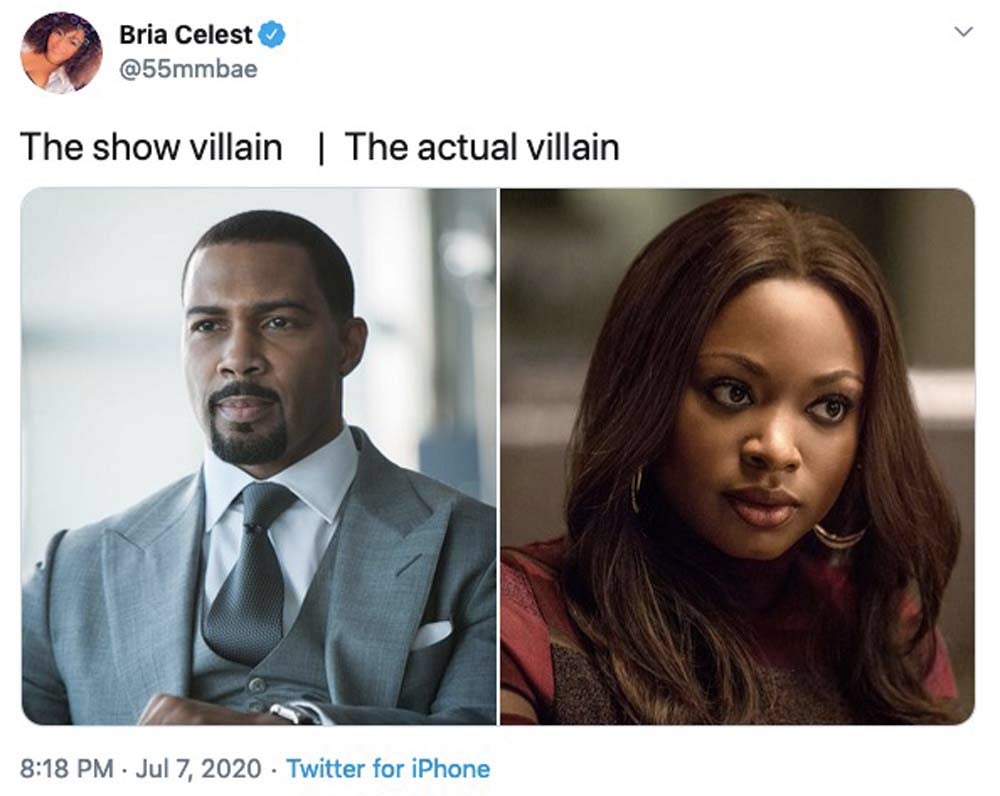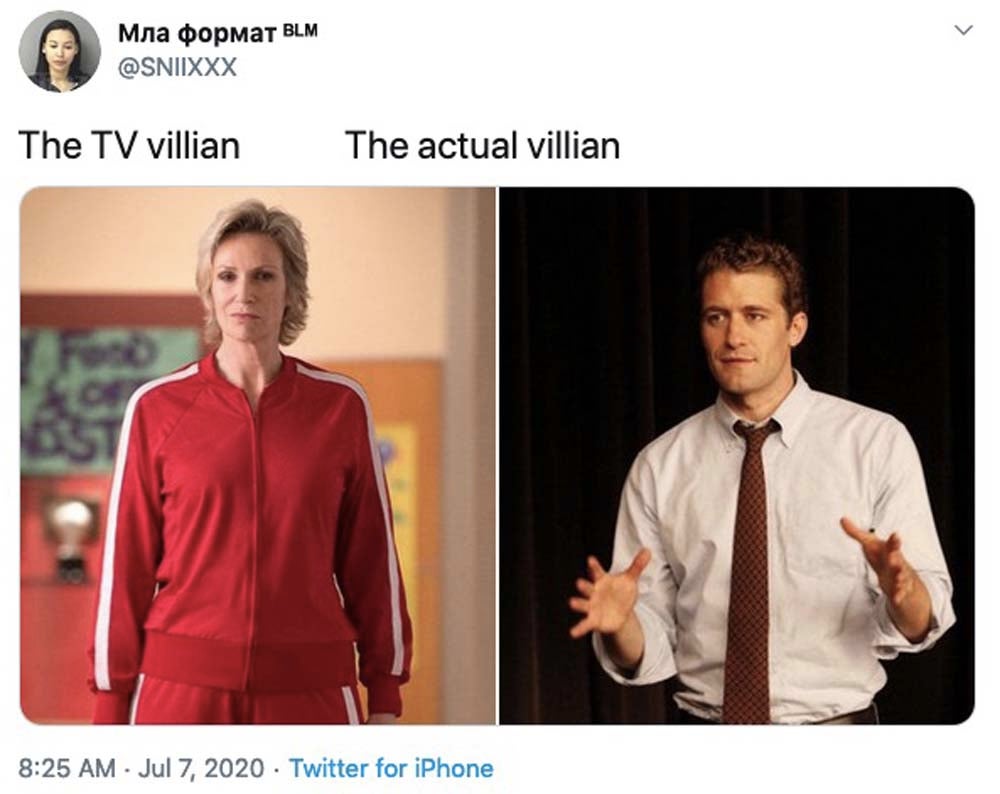 Unsurprisingly, people also had some thoughts about the real villains of Game of Thrones after last year's disappointing final season. They're using the meme to roast showrunners David Benioff and D.B. Weiss as well as the House Stark matriarch, Catelyn Stark.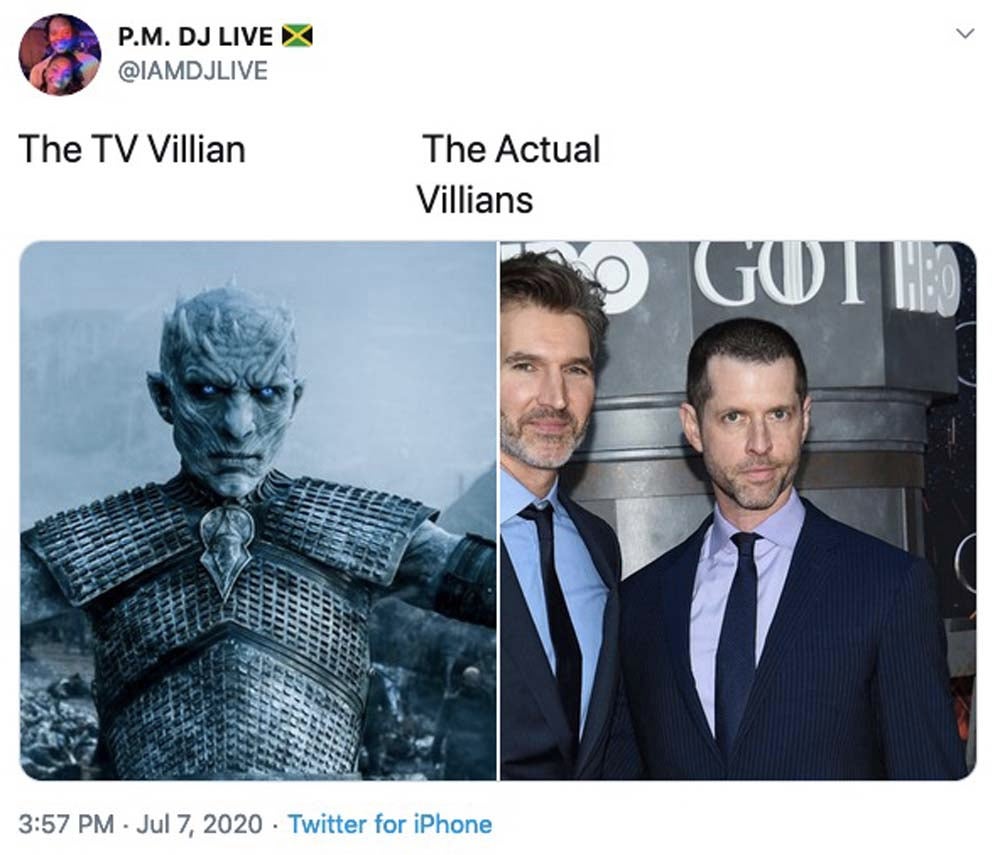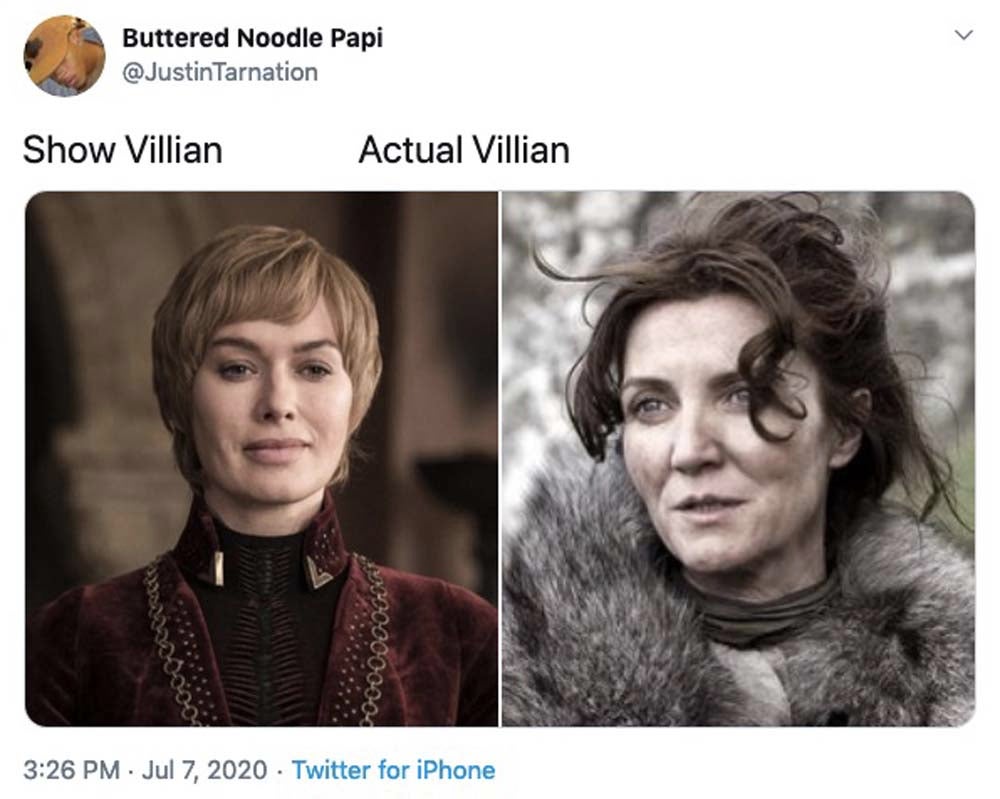 And, of course, in light of her unfortunate recent remarks, the actual villain meme lends itself perfectly to Harry Potter author J.K. Rowling.
Write an entire series of fantasy novels about the struggle between good and evil, only to become an actual villain in a real-life narrative? We absolutely hate to see it!
READ MORE: