There's no shortage of gaming spaces on the internet. From Twitch to Reddit, there's a forum for nearly any subcategory of gamer. But by its very nature, chat client Discord fosters the creation of niché communities—and subgroups of those communities. And it's not just for gamers: With chat servers for everything from cooking to anime, broader audiences are organizing themselves there. Plus, Discord has a reputation for quality that gives other chat services a run for their money. Here's everything you need to know about Discord. 
What is Discord?
Discord is a chat client with voice and video capabilities. It initially hit the web in May 2015, and by December 2018, the application had over 200 million unique users. With applications on iOS, Android, Windows, macOS, and even in web browsers, Discord has recently dominated the market for chat clients. Although the application targets gamers as its primary demographic, Discord is a viable product for anybody with online video or voice calling needs. The baton has been fully passed from services of old such as TeamSpeak. TeamSpeak was traditionally the go-to chat client for gamers, but due to a lack of updates, it has fallen to irrelevancy. Even Skype is seeing some competition, since Discord often has better call quality and takes up less space on your computer or phone.
The Discord store
Discord is now making a big push into the world of distribution through a storefront. While other, more established storefronts such as Steam take upward of 30 percent of the revenue from developers when distributing their game, Discord boasts a revolutionary 90/10 split to incentivize more developers to sell their games on the platform.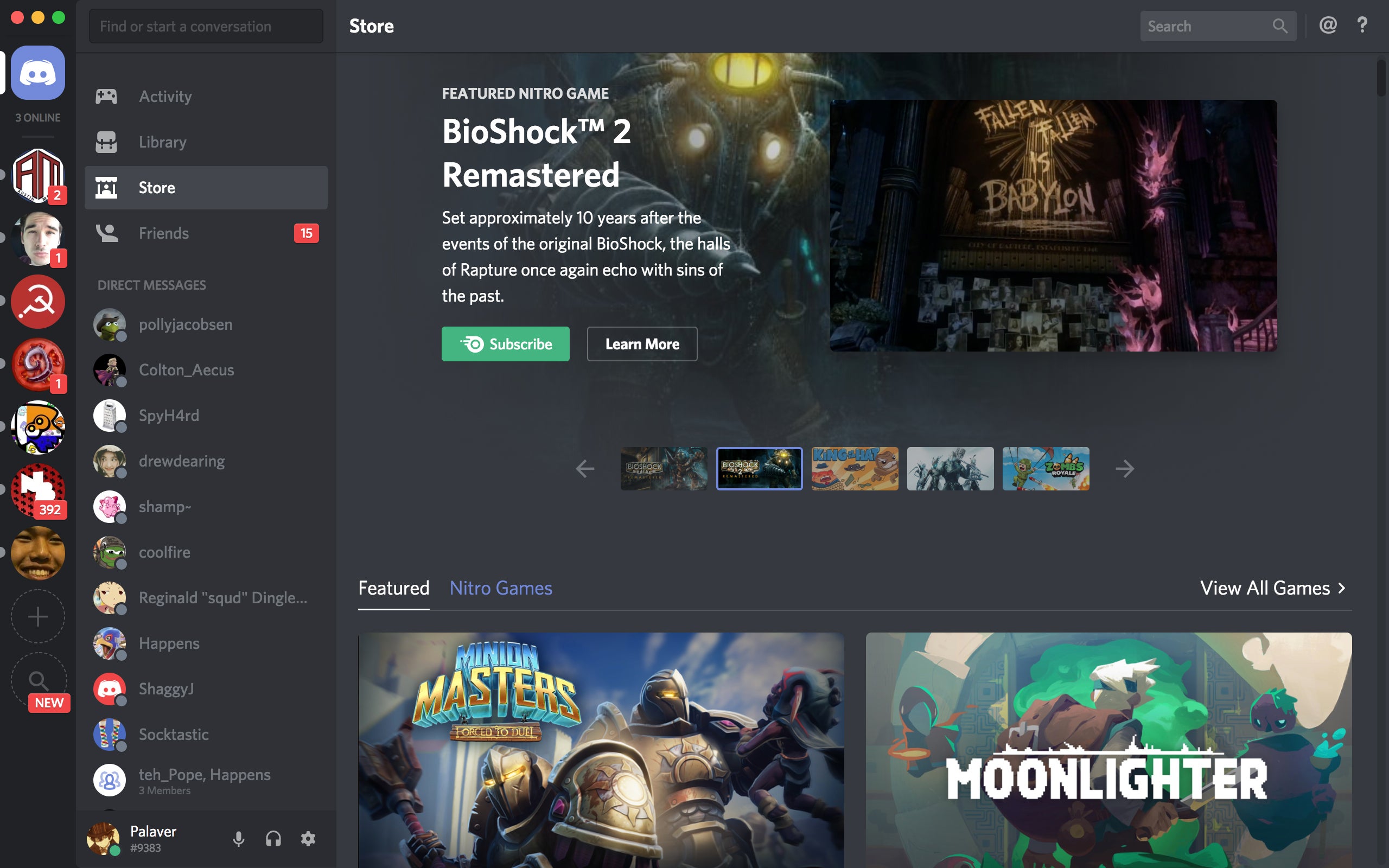 How much does Discord cost?
Opportunities for monetization are always an aspect of a product like Discord. But Discord in its full form is entirely is free. Downloading Discord from the application's official website will get you the full breadth of the program's functions. From there, the second-tier Nitro Classic costs $4.99 per month and provides chat bonus features like the ability to use custom emotes anywhere and badges to brandish support for Discord.
Discord's third-level tier, Nitro, runs $9.99 per month and features everything included with Nitro Classic—plus a litany of free full video games. Titles include Battle Chef Brigade, Inside, Psychonauts, Faster Than Light, Bioshock Remastered, and System Shock 2. From looking at the list, it's obvious that Discord understands its audience.
How to sign up for Discord
Signing up for Discord is incredibly quick and easy. After downloading and installing the application, the only thing left to do is sign up for the service and create your profile. Your profile includes a display name and avatar (which can be a GIF with the purchase of Nitro Classic). Upon signing up, you will be assigned a four-number code preceded by a pound sign. The code has no bearing on your display name but recalls a feature of old-school MMOs (massively multiplayer online games). Your four-digit code is used to keep display names short and make it easier for your friends to find and add you on Discord.
READ MORE:
How to use Discord
The best way to become a Discord power-user is to add a variety of servers to your personal client to chat and communicate with other Discord users within those servers. To use the service, a user must add servers to their Discord client based on their specific interests. Private servers can be made for a specific group of friends. Larger, public servers can be added to a Discord client through an invitation link. Subjects for these public servers range from specific gaming communities to anime, cryptocurrency, cooking, niché fandoms, and LGBTQ+ gamers. Some servers are just for posting memes and goofing off.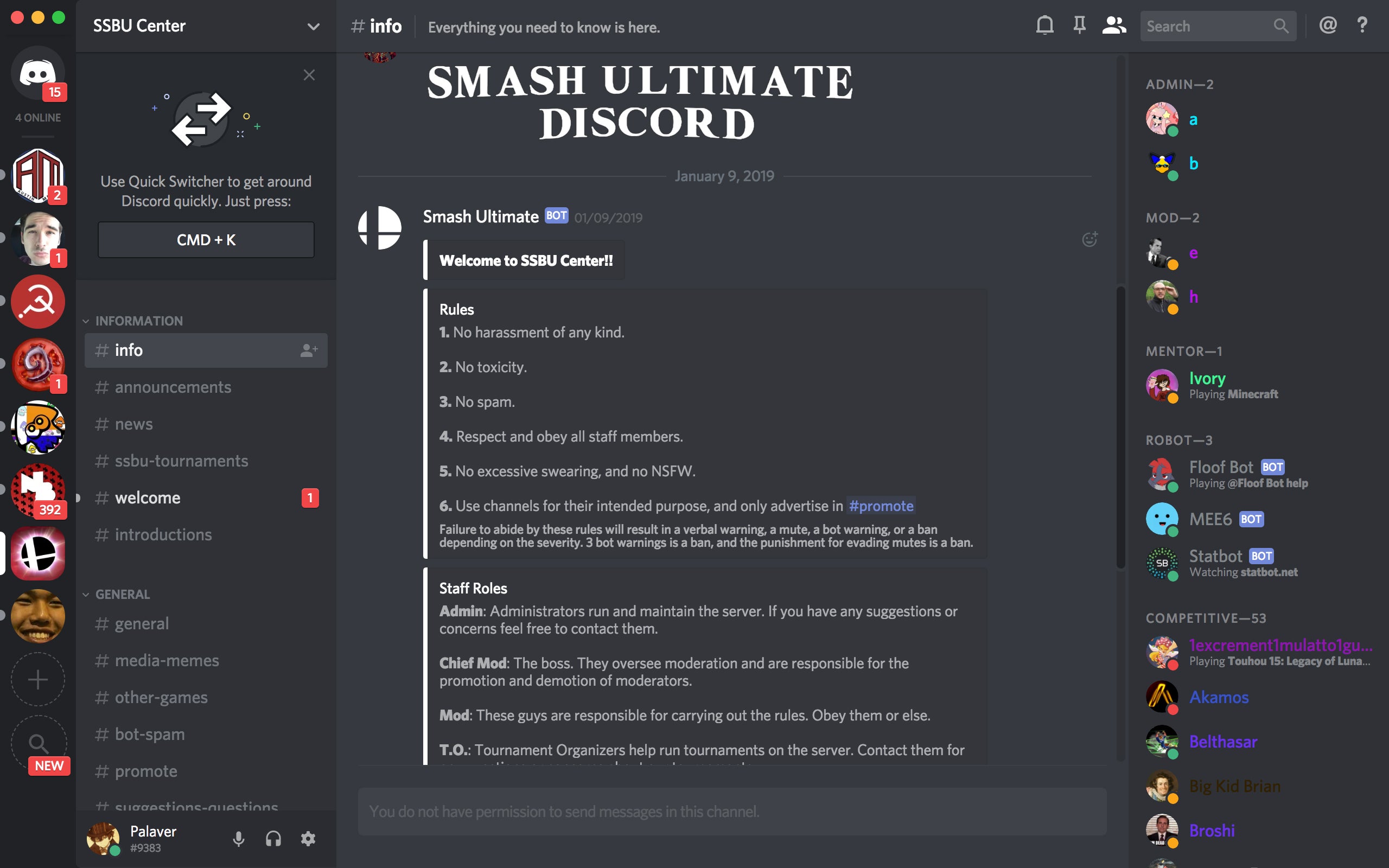 A server usually has a main or general chat channel. Here, you'll find rules for posting in that server as well as "stickied" or pinned posts, which contain important information about the server that can always be accessed. From there, the server is split into a variety of different channels. Channels deal with subcategories of the main server. For example, a server for competitors of a fighting game who main a specific character will sometimes be split into channels for character match-ups, confirmed combos, and frame data for the character.
Discord has also gifted us with one of the most important features a program can have: Night Mode. Night Mode drastically changes the color scheme of the user interface. While this is a purely subjective choice and I'm mostly joking, the important thing is that it's available if the brighter user interface isn't your cup of tea.
Discord and social justice
Following the "Unite The Right" rally in Charlottesville, Virginia, in August 2017, Discord collaborated with the Southern Poverty Law Center to aid in sniffing out and eliminating alt-right servers using the application to organize. In February 2018, admins launched a purge of many alt-right servers including Atomwaffen Division, the Right Server, Nordic Resistance Movement, Iron March, and European Domas.
"Discord's decision to condemn and ban far-right servers in the wake of the deadly Unite the Right rally in Charlottesville, Virginia, is a welcome example of the commitment required to combat hate in the technology space," said Heidi Beirich, who heads the Southern Poverty Law Center's Intelligence Project, in a statement to Polygon. "Other tech companies who struggle with these same issues should know it's always the right policy decision to reject organized hatred."
READ MORE:
The Discord community
Some players have voiced grievances with companies like Nintendo for not providing players with effective services for chatting in online multiplayer games. This issue came to the forefront in regards to the voice-chat capabilities within the first-party Nintendo game Splatoon 2. Nintendo asks users to download the Nintendo Switch app to be able to communicate with their registered friends through the device. This became a heavy nuisance given the cooperative team-based nature of Splatoon 2. Accessories manufacturer Hori released a diagram detailing the complicated setup it would require to receive chat audio from your phone and in-game audio at the same time while using a headset.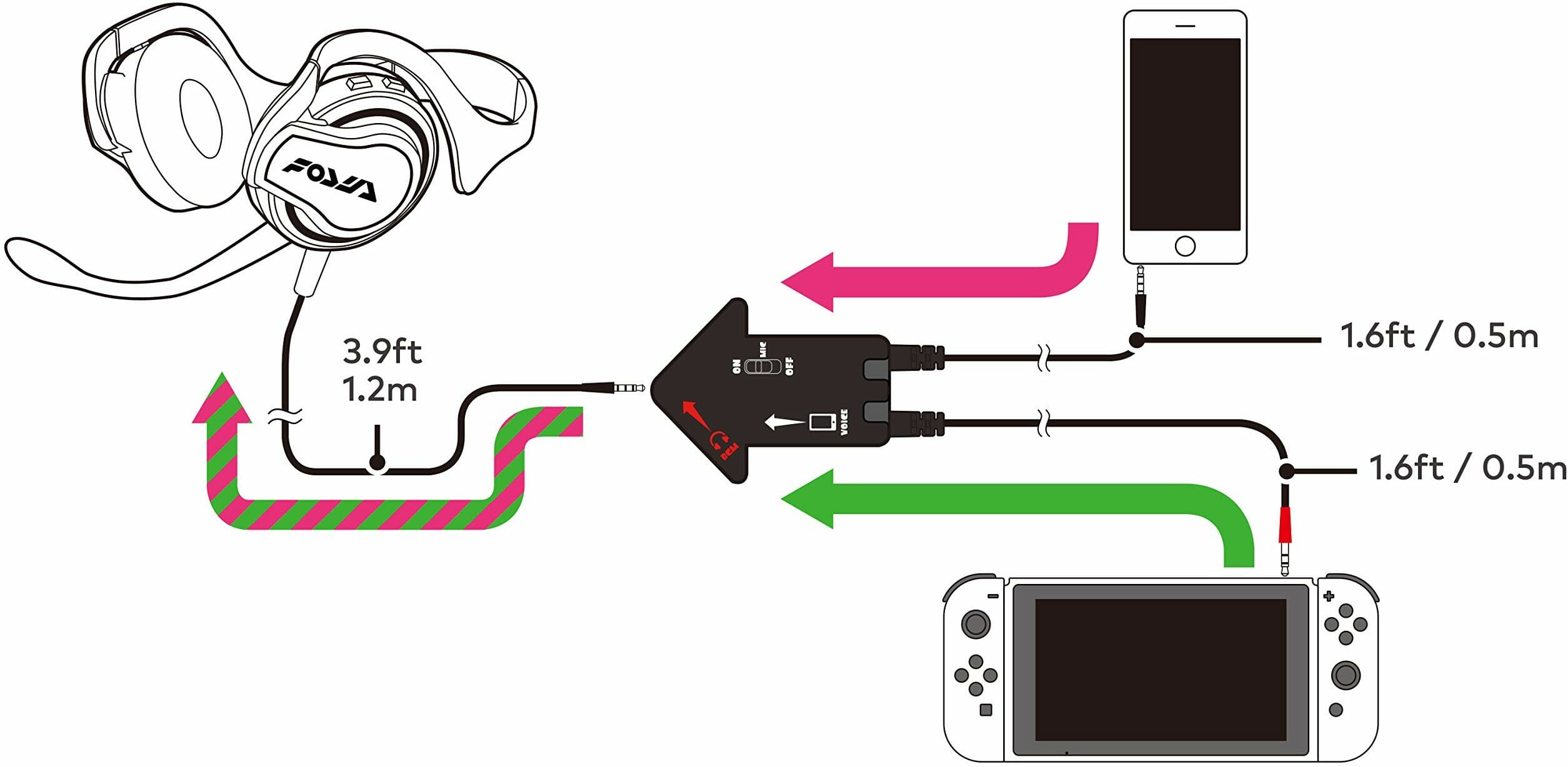 While this inconvenience pushes Discord into the position of the alternative choice, using the service doesn't really feel like a second choice when it's the best tool for what it does.
Currently, Discord is the de facto chat client within the realm of gaming. Although mainstream appeal is definitely a component for Discord, everything about the application denotes that gamers are the primary demographic.
When loading up the application, Discord broadcasts startup messages such as "constructing additional pylons," "top decking lethal," and "ensuring dankest memes." The company's motto is "We built Discord to bring games together. The best relationships in our life were built around playing games." This philosophy hearkens back to the age of local area network (LAN) parties where gamers would gather together physically to play computer games. Although competitive gaming now skews heavily online out of convenience, the sentiment of establishing communities through niche interests is still alive and well on Discord.