This review is free of major spoilers.
Various mediums of entertainment explored the genre of teenagers dealing with a dystopian future quite well in the past few years. The Hunger Games is probably the most famous example, but a more relevant reference for Hulu's original show, Utopia Falls, is the sci-fi book and movie, Divergent. If the Hunger Games presented an obviously dystopian future, then Divergent forces its protagonist to navigate a seemingly egalitarian future society belied by more sinister realities. At first glance, Utopia Falls follows a similar initial premise: a group of teenagers at the center of the show uncover the inequalities and secrets in a supposedly civilized utopia.
Utopia Falls
RELEASE DATE:
Feb. 14, 2020
CREATOR:
R.T. Thorne
STREAMING:
Hulu
'Utopia Falls' ambitiously combines hip-hop with science fiction but ultimately doesn't quite succeed in its execution. If you're going to do a show where the music and dance performances are supposed to inspire mass revolution, then the music and dance stuff better be damn good. Unfortunately, that isn't the case here.
These said teenagers reside in New Babyl, the sole remaining human city after a calamitous event in the past. In this society, everybody has a job and role and lives largely in harmony together. Unique to this society is the Exemplar competition. Every year, teenagers are selected to compete for the title of Exemplar, which is a prestigious award given to the person who moves the citizens of New Babyl the most with their artistic performance. (Think: American Idol, but with way more cultural influence.) In what seems like a fluke, this group of teenagers selected for the Exemplar competition stumbles across a hidden cultural archive of music, dance, and fashion. This is how hip-hop enters into the story.
You're probably wondering how hip-hop and science fiction work together in one show. But the combination isn't as outlandish or unexpected as you might think—the ideas in hip-hop are intricately tied with science fiction themes. In 2015, Rose Eveleth wrote an article about the connection between the two genres, stating, "Hip-hop uses science fiction in the same way we all do: to imagine future possibilities and to examine present realities. And in hip-hop we can see the standard science fiction themes: dystopia, transformation, the struggle for control, the questions of identity, of who is an alien and who isn't." Members of the hip-hop community are also doing overt explorations of the science fiction genre as well. The experimental L.A. hip-hop group clipping. (which counts Hamilton's Daveed Diggs as one of its members), released a Hugo-nominated hip-hop space opera album titled Splendor & Misery.
The combination of hip-hop and science fiction isn't random; it's actually really exciting. The premise and potential of Utopia Falls is ripe because the link between hip-hop and revolution, as well as hip-hop and an imagined future, contains many possibilities. The show also has a lot of other things going for it. It refreshingly showcases a diverse group of teenagers, which is highly unusual in a science fiction work. The director, R.T. Thorne, also operates from a strong relationship to hip-hop. He got his start in making music videos for artists like Drake and Snoop Dog before moving onto longer-form film content.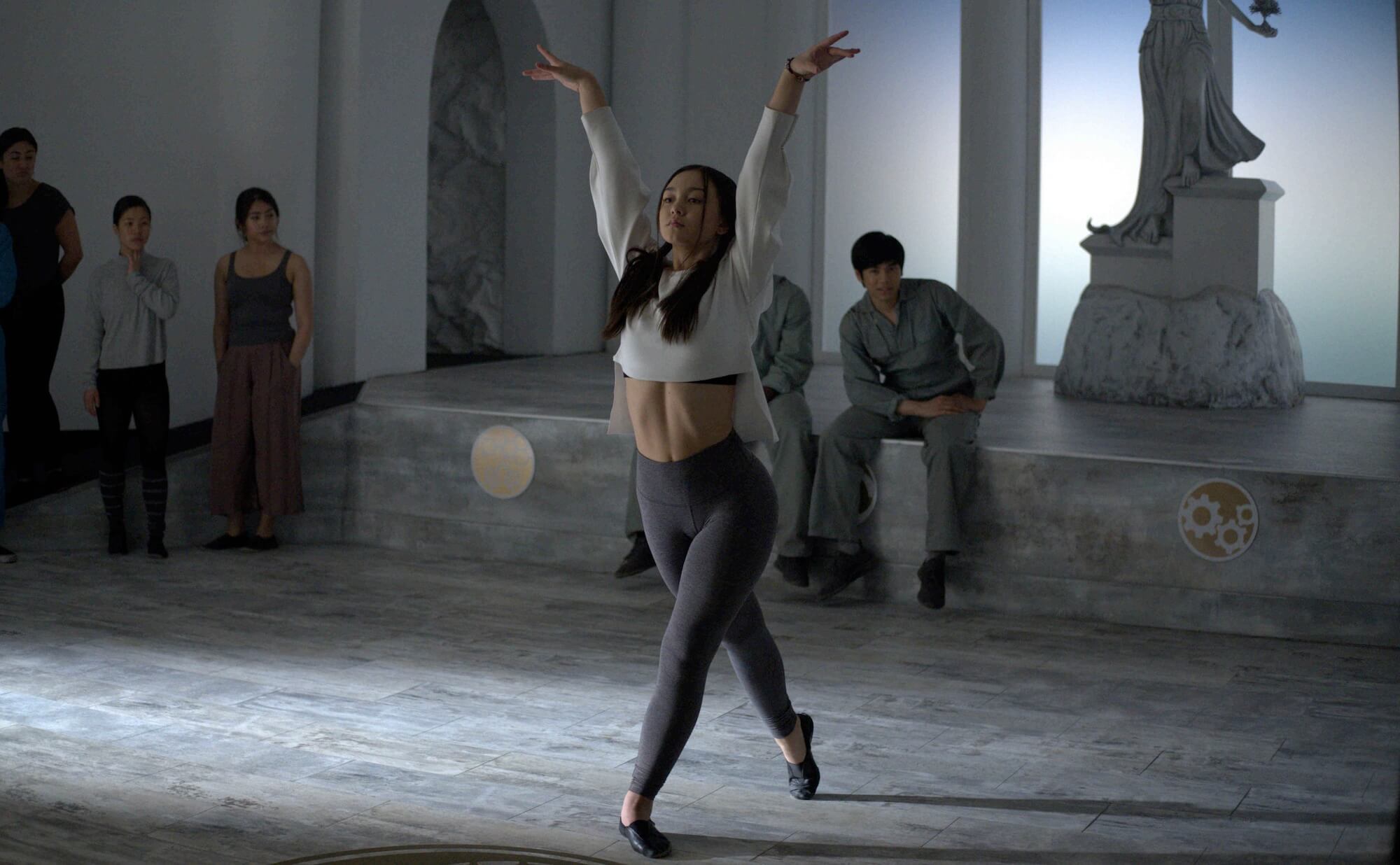 Yet despite the strong premise and interesting creative choices, Utopia Falls ultimately fails in execution. If you're going to do a show where the music and dance performances are supposed to inspire mass revolution, then the music and dance stuff better be damn good. Unfortunately, that isn't the case here. The ensemble cast who take the stage is unimpressive, and I often wondered what the crowd of New Babyl citizens were cheering for. The two main leads, Aliyah (Robyn Alomar) and Bohdi (Akiel Julien), a dancer and rapper, respectively, especially fail to deliver in performance, persona, and chemistry with each other. Their acting felt stiff and one-note, and at its worst, unconvincing. They're supposed to drive the story, but oftentimes, I felt more interested in side characters like Brooklyn (Humberly González). She gives a particularly moving depiction of grief for a usually happy-go-lucky character.
But the bigger issue, other than the music and dance performances not being good, is the flimsy link between the performances and the characters' lives. Not only does this create a narrative dissonance, but it also makes me question what relationship these characters have with their art. Why does Mags (Mickeey Nguyen) choose the songs that he does? What are Aliyah's favorite songs to dance to? Does anybody have a complicated relationship with their craft? Bohdi might be the only exception. His art felt necessary and imperative, something he had stakes in.
You may think this is nit-picking—the demand to see more of the characters' relationship with the music and dance—since after all, the show really is about the bigger picture of rebelling against the injustices in New Babyl and striving to communicate truth. But if I don't see any real meaningful relationship between the characters and their medium of choice, all I see are a bunch of people who want to be the next Exemplar—essentially a celebrity.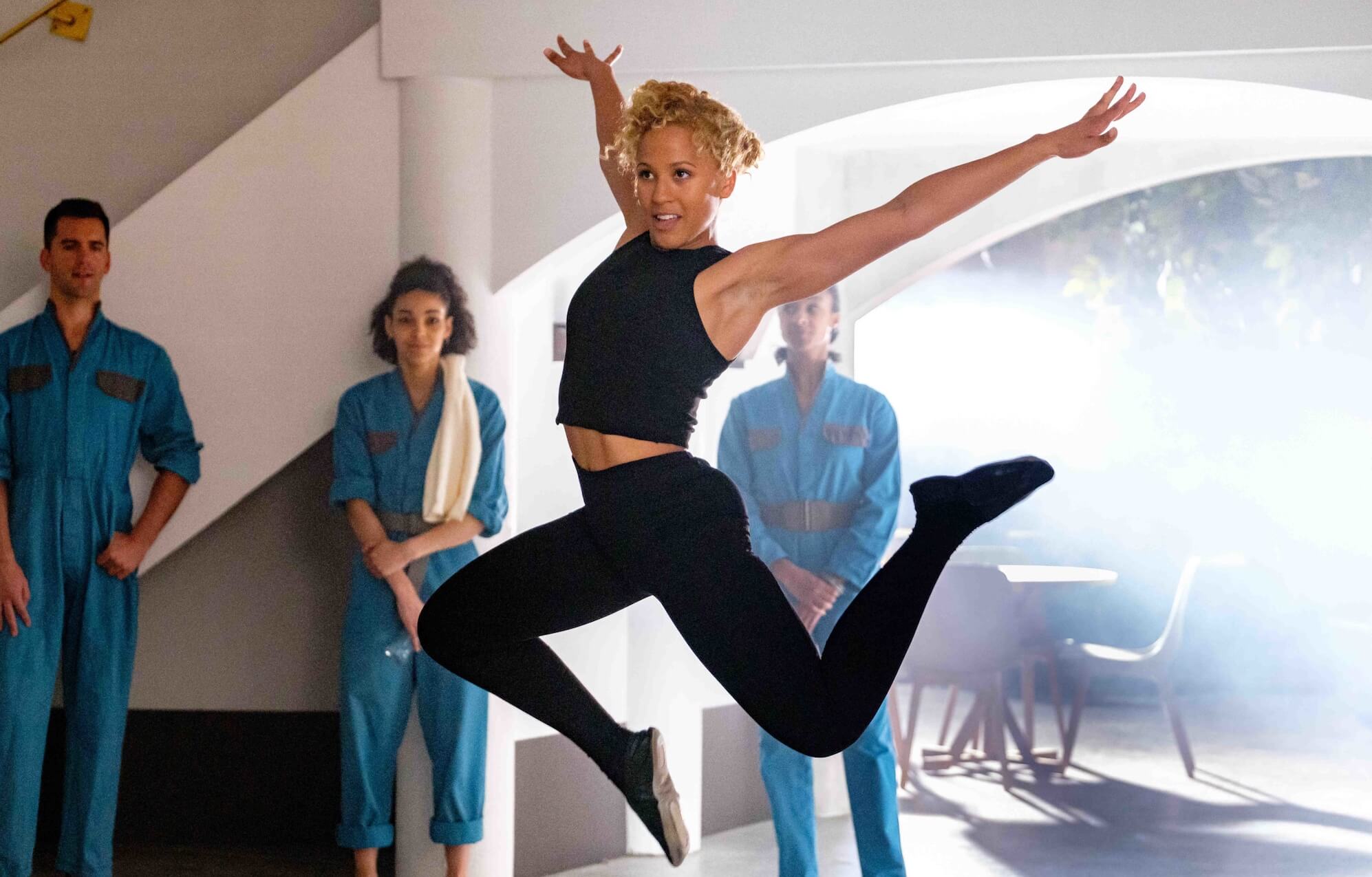 You have got to be more than a celebrity to inspire an actual revolution. Celebrities who sing and dance aren't going to save the citizens of New Babyl or really, anybody. We need true relationships with our craft and with each other, true love, true faith, true community, and actual participation in organizing (no specific spoilers, but Utopia Falls adds that in way too late in the show). You get glimmers of all those things in Utopia Falls, but ultimately, not enough. That said, the story really attempts something special, and I'd love to see more shows like it.
Still not sure what to watch on Hulu? Here are the best movies on Hulu, what's new, the best shows on Hulu, Hulu documentaries, anime, and the must-see Hulu originals. Looking for something more specific? Here are the best thrillers, serial killer movies, and action movies to get your heart racing, classic movies when you want a blast from the past, sad movies when you need a good cry, adult cartoons, and funny movies on Hulu when you need a good laugh.

---