Rubik's Cubes are old news. Kids today are obsessed with fidget spinners, the pocket-sized toys that spin around continuously once you give the blade a flick. Fidget spinners are so addicting that some schools have already banned them for being such a distraction. On the other hand, the toys claimed to help alleviate stress and calm down kids who have ADD, ADHD, or are special needs, though the science behind those claims is questionable at best.
Like POG slammers decades ago, fidget spinners are also highly collectible and something of a status symbol. No kid wants to show up at school with only the most basic fidget spinner on the market. If you're on a budget and want a fidget spinner that truly stands out from the crowd, though, there's a simple solution: You can make your own.
There are a couple of different ways to make a fidget spinner, like cutting out cardboard or using old recycled lighters. However, if you try this at home, keep in mind that a fidget spinner can cause damage to your skin if in close proximity and pieces can be a choking hazard. With that said, here are two easy methods. We'll leave the decoration to you.
READ MORE:
How to make a fidget spinner: Use plastic bottle caps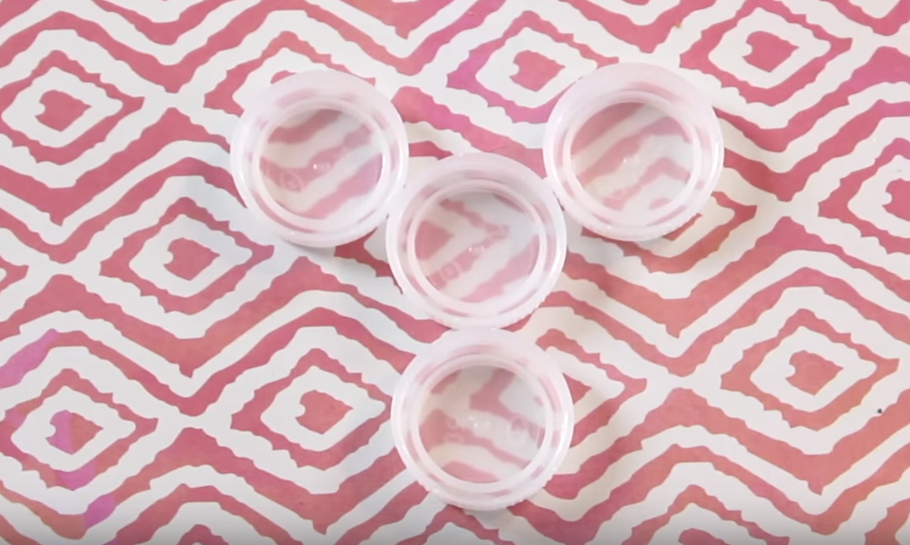 Supplies needed:
4 plastic bottle caps
4 pennies
cereal box
X-Acto knife
super glue
plastic cup
paint or glitter
1) Gather four bottle caps
Get four plastic bottle caps from used water or soda bottles that are all the same size. Glue them together so the sides all connect with the middle cap, and then poke a hole in the middle bottle cap with a toothpick.
2) Glue weights inside the bottle caps
YouTuber Megan Weller chose to glue pennies on the inside of the bottle caps for added weight, but household items like magnets will work the same.
3) Replace bearings with paper
Trace the bottle cap over a plastic cup and cut the circle out. Once the circle is cut out, puncture a hole the size of your toothpick and place the plastic circle on the inside of the bottle cap to even out the hollow space. Then take a penny and trace 10 circles on a cereal box, and cut them out.
Pro tip: Make sure all the holes poked through align with each other; this will be an important step to making the fidget spinner spin correctly.
4) Glue the circles together
Poke a hole with your toothpick in each circle and glue five of the cardboard circles together, aligning the small holes and ending with two stacks of five. Trace two more circles with a penny, and this time avoid punching a hole through them and glue each circle on one side of each stack of five.
5) Attach all the parts together with glue
Grab your toothpick and one stack of cardboard circles, and glue the toothpick in the middle. Stick the toothpick through the center of the middle bottle cap and cut the end off. Leave a little bit of toothpick on the opposite end, and glue that end in the middle of the other stack of cardboard circles so they act like a bearing.
Now your fidget spinner should spin like the originals.
6) Decorate your creation
Now that your fidget spinner is built, painting or adding glitter to your DIY toy will seal the deal.
How to make a fidget spinner: Use skateboard bearings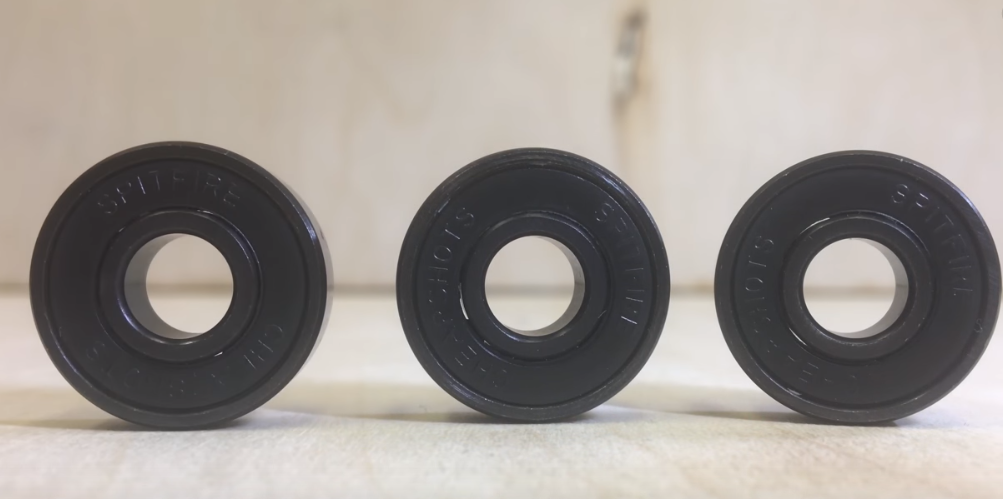 Supplies needed:
skateboard bearings
X-Acto knife
thick rubber band
super glue
1) Gather three skateboard bearings
Take three skateboard bearings, which you can purchase on Amazon, and line them up together horizontally. Take the middle bearing and pop the middle protector out with an X-Acto knife to expose the wheel inside.
2) Glue them together
Glue the three bearings together in a straight line with super glue, and wait to let them dry.
3) Cover with a rubber band
Wrap a thick rubber band around the outer edge of the three in-line bearings for support, and decorate the rubber band if you feel like adding character to your new toy.
An alternative option that looks more like a traditional fidget spinner, would be to gather four skateboard bearings and follow the same steps above. The middle bearing will have an exposed wheel, and the three others should be super glued in a proportional manner around the center.
Once your fidget spinner is complete, place your thumb and middle finger on the center of the toy and spin life's stress away.
RELATED VIDEO: