We crawl the web so you don't have to.
Sign up for the Daily Dot newsletter to get the best and worst of the internet in your inbox every day.
Hello fellow citizens of the internet! Andrew here. Welcome to today's edition of web_crawlr.

Our top stories today are about: How people are reacting to a viral video showing a nun leaving a vape store, an Olive Garden customer saying they were yelled at by a manager for sharing unlimited pasta, how a ransomware gang filed a complaint with the SEC because its alleged victim didn't disclose their breach, and a look at some of the most popular generational memes.
After that, our Senior Reporter Tricia has a "Problematic on TikTok" column for you.
See you tomorrow!
— A.W.
---
⚡ Today's top stories
A clip has gone viral showing a nun dressed in full gear—a long black tunic and a blue habit—leaving the vape store.
In a video that has been viewed more than 1 million times, an Olive Garden customer says she was yelled at twice by a server and a manager over sharing unlimited pasta. Viewers were divided on how they felt about it.
A notorious ransomware group filed a complaint with the SEC after one of its alleged victims reportedly failed to disclose their breach.
The generational wars took on a new face when memes were born.
---
We crawl the web so you don't have to. Sign up to receive web_crawlr, a daily newsletter from the Daily Dot, in your inbox each day.
---
😬 Problematic on TikTok
By Tricia Crimmins
Staff Reporter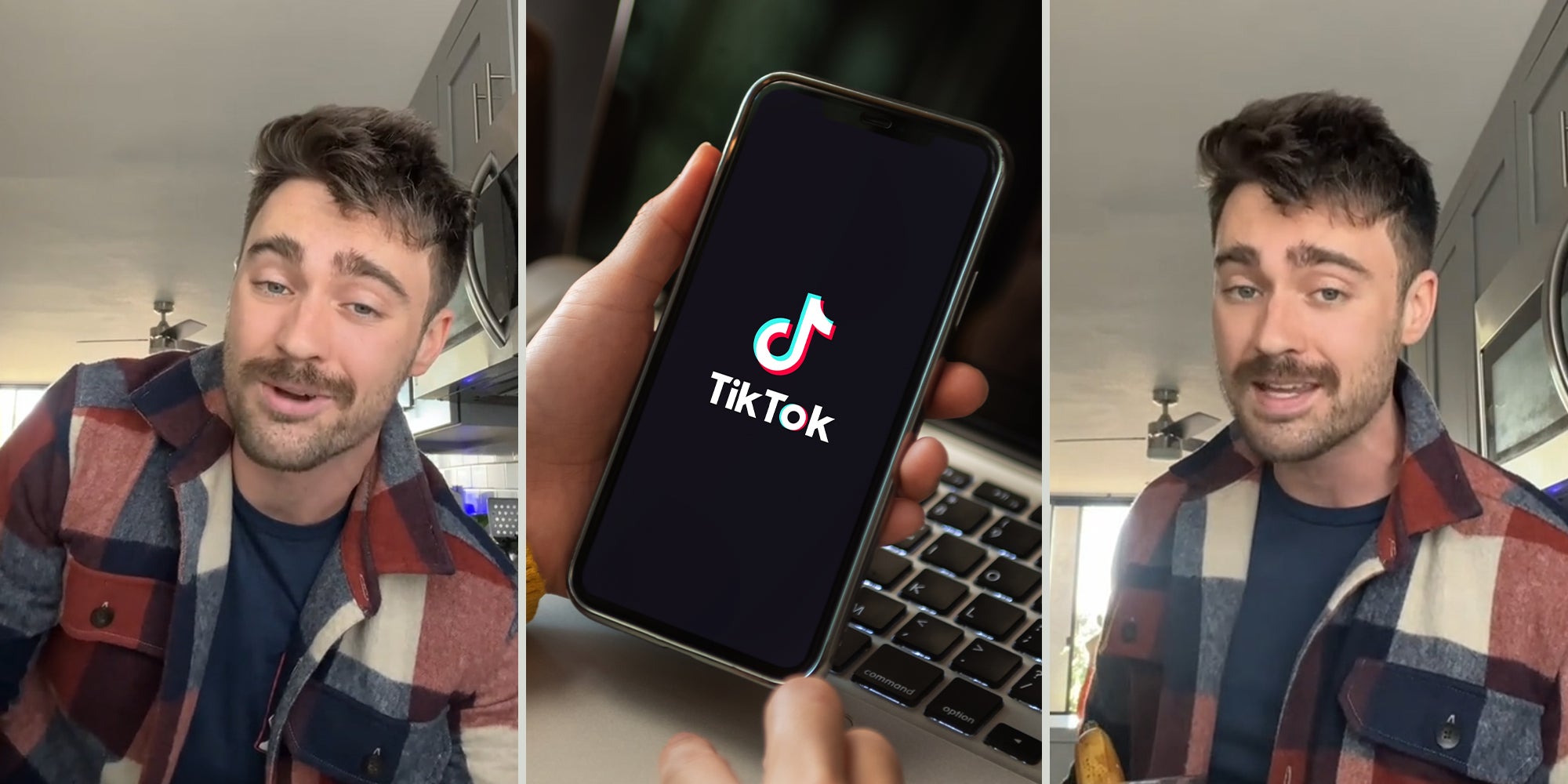 Those impressive TikTok singing videos might not be for real
In each edition of web_crawlr we have exclusive original content every day. On Tuesdays our IRL Reporter Tricia Crimmins breaks down the trends on the popular app that will make you cringe in her "Problematic on TikTok" column. If you want to read columns like this before everyone else, subscribe to web_crawlr to get your daily scoop of internet culture delivered straight to your inbox.
---
🕸️ Crawling the web
Here is what else is happening across the 'net.
👀 A woman recorder her reaction to a man's "cringey" video on Hinge where he discusses the traits he's looking for in a partner.
👑 Here are some of the best Queen Elizabeth memes.
🍺 Children can do the darndest things, from saying what they're seeing to blurting out random pieces of information. One woman shared a video of her daughter doing this after she asked if the cases of Michelob Ultra at Walmart were "daddy."
🍲 Our friends over at Cool Beans got a crew of foodies together and put together the ultimate Friendsgiving potluck recipes all in one place. Check out the full menu here, and subscribe to Cool Beans here.
🍴 A server went viral for reenacting a time when a wedding party of 50 came in 10 minutes before closing, and then refused to tip.
☕ Enjoy delicious, coffeehouse-quality coffee without ever having to leave the house with these home espresso machines.*
👀 People are relating to this video that shows a shopper start scanning items herself when the cashier was taking too long.
🍫 The hot chocolate at In-N-Out is getting praised by customers. So what's in it?
⚰️ From the Daily Dot archive: Here are the real-life stakes of faking your death online.
*The Daily Dot may receive a commission in connection with purchases of products or services featured here.
---
📝 Question of the Day
Everyone's got opinions, and we want to know yours. Just click a button below to answer the question, and tomorrow we will let you know how fellow web crawlers like you answered.
To answer questions like this in the future, sign up for web_crawlr here.
---
👋 Before you go
Inflation has impacted nearly every aspect of consumer life in the U.S. over the past two years, from increasing credit card debt to expensive housing and even higher grocery bills.
One customer on TikTok, Semajah Parker (@semajahparker), says that she did not bat an eye when the Wendy's Four for $4 became a $5 Biggie Bag—but charging more than $0.99 for an Arizona tea? Not on her watch.
"When inflation hit Wendy's, I ain't say nothing," she says. "Four for $4 is now a $5 Biggie Bag? OK, whatever. But when it hit Arizona teas, I was livid. The best thing Arizona ever did was give people permission to snitch because I was six-nine on them lines telling on the people anytime I saw a can of Arizona tea that was more than $0.99."
She says she went into a business and found them charging double for the branded teas, which include a $0.99 price label on the packaging design.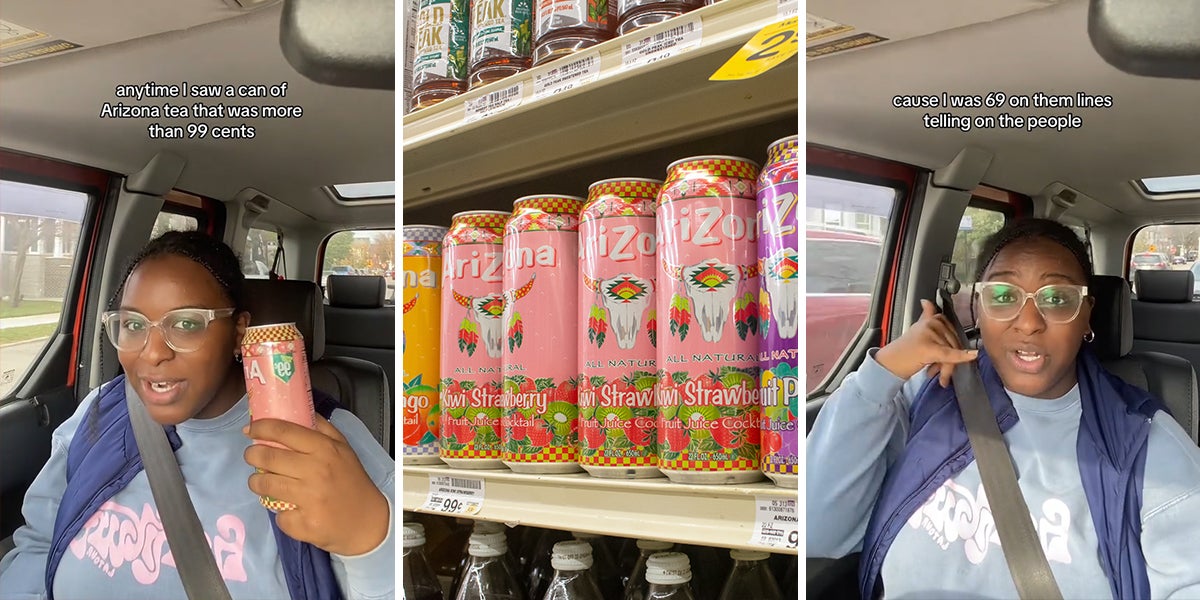 ---
🎶 Now Playing: "Still Got It" by Troye Sivan 🎶