Twitter on Monday temporarily suspended the account of David Duke, a former Imperial Wizard of the Ku Klux Klan.
Duke returned to the national spotlight during the 2016 election for his vocal support of then-candidate Donald Trump. Duke has considered the president an advocate for his views, including white nationalism.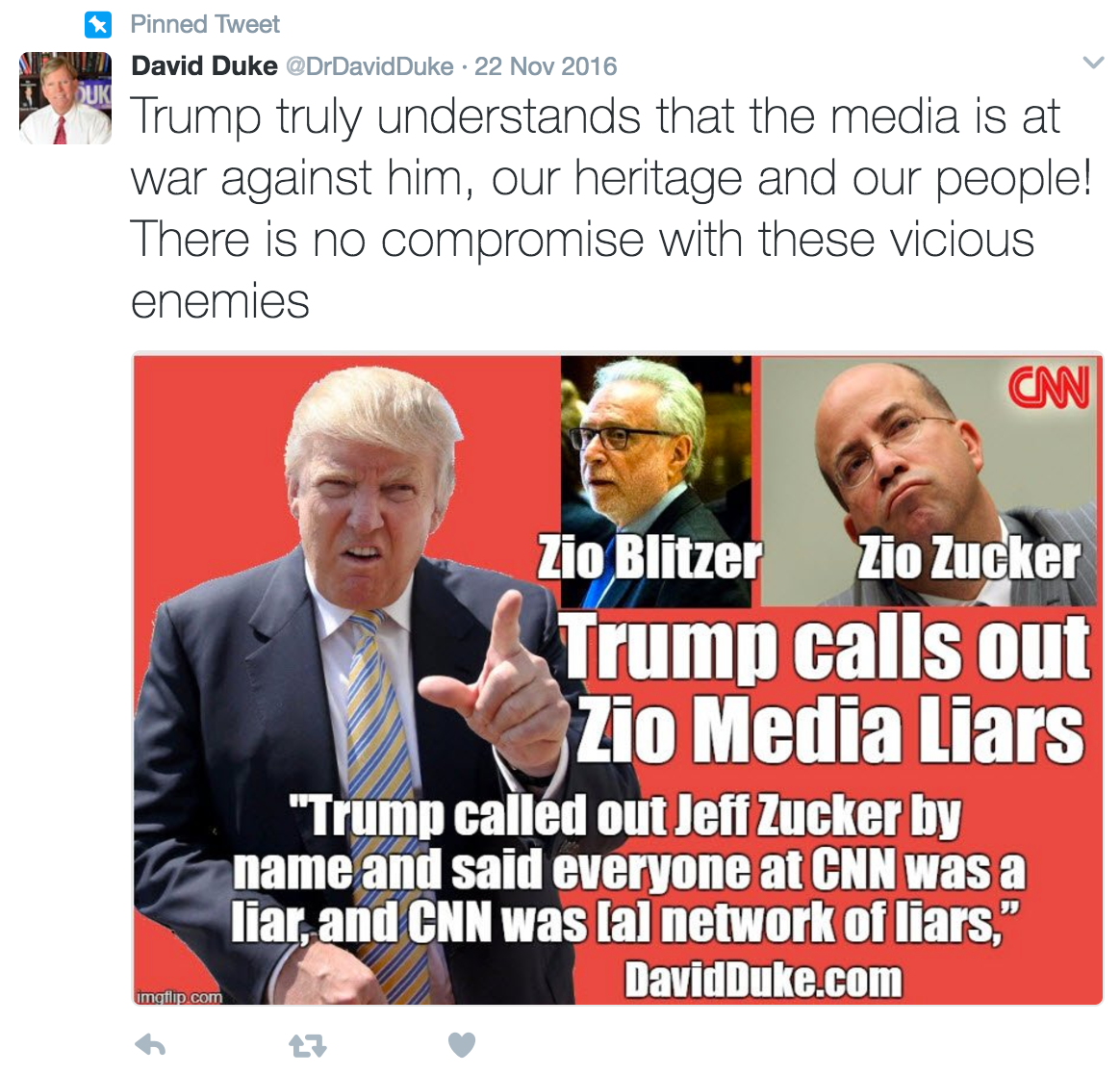 A post on his website Duke claimed that Twitter suspended his account due to his tweets about Trump's unsubstantiated claims that former President Barack Obama wiretapped Trump Tower ahead of the 2016 election.
"Dr. Duke's Twitter account has been taken down because over the weekend he responded to news that President Trump has revealed that the Obama Administration wiretapped Trump Tower during the election campaign," reads a statement on Duke's website. "Dr. Duke called on President Trump to prosecute Obama Administration officials over the many serious crimes committed during his presidency."
The statement also calls for supporters to tweet the hashtag #DukeWillNotBeSilenced. At the time of this writing, only three accounts had done so.
Duke regularly tweeted anti-Semitic views, which may be a violation of Twitter's terms of service. Twitter did not immediately respond to our request for comment on Duke's account suspension.
Update 12:57pm CT, March 6: Twitter has reactivated Duke's account. We have updated the headline to reflect the timeframe of the account suspension. Duke said in a tweet after Twitter re-enabled his account that he had "no idea" why he was suspended.
I'm back. Though I have no idea why I was suspended. Thank you to all of the wonderful people who offered support. #FreeDavidDuke

— David Duke (@DrDavidDuke) March 6, 2017