"What's your sign?" is more than just a corny pick-up line. For many, it means a sneak preview of some of your personality traits based on the alignment of the stars and planets at your time of birth. But whether or not you believe in the practices of astrology won't affect your appreciation for these personalized star maps.
Using the NASA Astronomical Data Center's star catalog, Strellas personalized posters depict the exact map of the night sky created from a date and location that you provide – like your wedding night or first born's birthday. You can even personalize your map by adding quotes and selecting special color styles before ordering it as a heavy-weight matte poster or a printable digital file.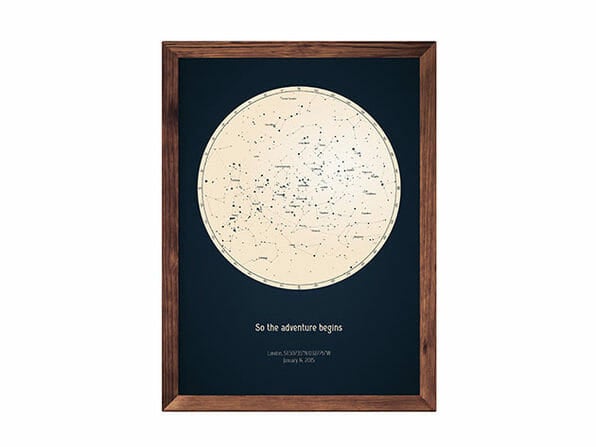 And if the sense of romance isn't enough to win you over, the savings will be. Usually, $55 and up, you can grab a Strellas personalized star map for just $38+ through the Daily Dot Store.
MORE BAZAAR DEALS:
The Daily Dot may receive a payment in connection with purchases of products or services featured in this article. Click here to learn more.