I hate to tell you this, but most U.S. sunscreens are not properly protecting your skin. Try Korean sunscreens and you'll quickly see why.
Korean beauty is very popular right now, so you may assume this is about some new fad. While its rise to prominence in the U.S. beauty market has helped to expose the physical differences between American-made sunscreens and Korean ones, the proof is in the data: Korean sunscreens (and Asian sunscreens in general) use a wider range of ingredients to fully protect the skin from both UVB and UVA rays.
Why are Korean sunscreens better?
In short, Korean sunscreens block a wider variety of sunrays. "SPF" refers to UVB protection. There is no UVA protection included, and this is the case with most sunscreens you'll find on your local drugstore's shelf. UVA rays are dangerous because you don't feel them affecting your skin. (They turn skin brown, while UVB causes sunburn.)
Sunscreens made in the U.S., Canada, and Australia are considered a drug by the FDA, and using new chemicals in sunscreens requires a formal drug approval process. This creates a lot of hoops to jump through, so the U.S. has not approved any new chemicals for its sunscreens since 1999.
Asian sunscreens do not have the same restrictions. This means that new chemicals that significantly improve the performance of the products are used regularly. "We are terribly behind the rest of the world in approving sunscreens that are superior to those we have," Dr. Vivian Bucay, MD at the Bucay Center for Dermatology and Aesthetics, told Allure in a recent interview.
Korean sunscreens use a different rating system than the ones we use in the U.S. Rather than an SPF number, these sunscreens use a system called the persistent pigmentation darkening test, known as the PA system for short. The more plusses you see after the PA, the more protection you get from UVA exposure.
Do Korean sunscreens feel different?
In addition to not being damaged by UVA rays every time you walk outside your house, Korean sunscreens often forego the gloppy, white-cast texture we've begrudgingly accepted as sunscreen in the U.S. for something far more favorable. You can expect lighter weight, a nicer smell, and much, much quicker absorption.
It's worth noting that most Korean brands come in smaller bottles and cost a little more than your average Coppertone. But it's worth it to not smell so nauseatingly tropical.
8 of the best Korean sunscreens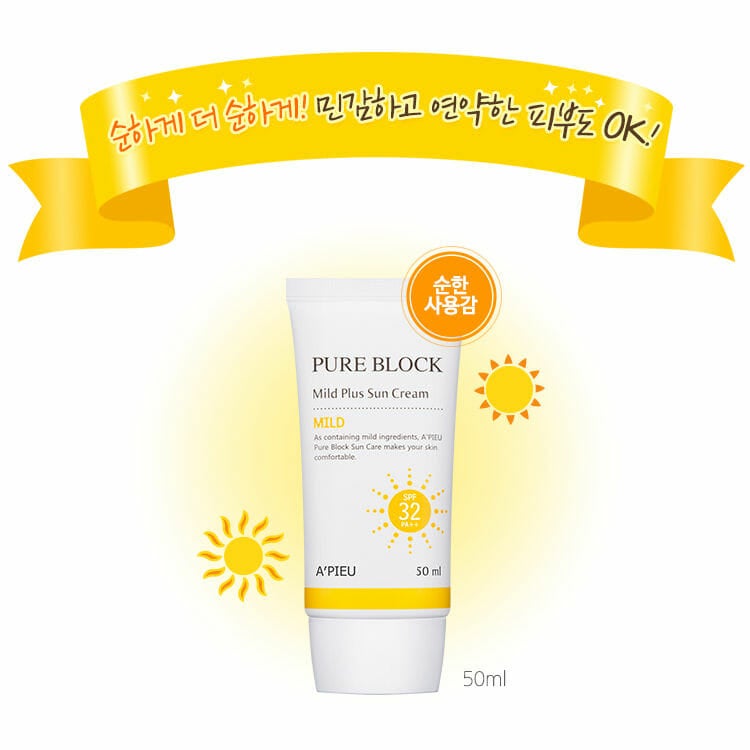 PA rating: +++
Good for: Normal to dry skin
You'll see the term "sun cream" a lot more on Korean products, and Pure Block is just that: a lovely, rich cream that feels moisturizing. It absorbs quickly and leaves a beautiful dewiness behind. There is no white cast, and the product feels silky instead of greasy. This line features a waterproof version, as well as the Aqua Sun Gel, which feels cooling when applied. This is an ideal first product for the beginner to Korean sunscreens.
Price: $11
PA rating: ++++
Good for: Dry skin, aging skin
IOPE is AmorePacific's mid-range line, sitting pretty between Laneige and Sulwhasoo. This cream sunscreen absorbs quickly and goes on smooth with no greasy finish. However, some Amazon users report mild breakouts depending on skin type, so you may want to patch test it before you try it all over. That said, it's an ideal pick for dry skin types who need extra moisture.
Price: $19.00
PA rating: +++
Good for: Oily/acne prone skin
Oily skin types will wonder how they ever lived without Safe Block, which has green tea and tea tree extract to keep grease at bay. It's also highly moisturizing and the smell is mild but pleasant. It's built to hold up to water and sweat, so this is one of the best Korean suncreens to toss in your bag and take to the beach.
Price: $11.00
PA rating: +++
Good for: Sensitive skin
If you experience redness even when you aren't in the sun, Aloe Soothing Sun Cream is ideal for you. Lightweight and quick-absorbing, you can count on it for full protection from both UVA and UVB rays just like the others on this list. Don't forget that reapplying is just as important as wearing it in the first place—keep one of these in your purse! (And no, the SPF in your makeup is not enough to count as a reapplication!)
Price: $16.50
PA Rating: +++
Good for: Dry skin, cold weather conditions
I'm a big fan of Neogen's products (the Biopeel wine peeling pads are one of my all-time faves). Its Korean sunscreen offering maintains the high standard I know from the company's line. This is a rich sun cream packed with vitamin E derivatives. It also has rose and blueberry extract, which makes it smell lovely. It is a chemical sunscreen which is worth keeping in mind if you favor physical sunscreens.
Price: $32.00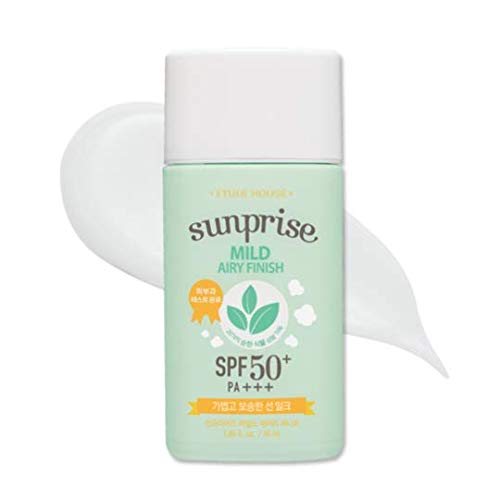 PA rating: +++
Good for: Sensitive skin
Etude House is a line aimed at younger consumers, but I've found its products to be pretty solid, especially for the cost. Its Sunprise sunscreen line is a great one for those who find some sunscreens irritate their skin. This Korean sunscreen contains 20 plant ingredients including hyaluronic acid, which is one of my faves.
Price: $13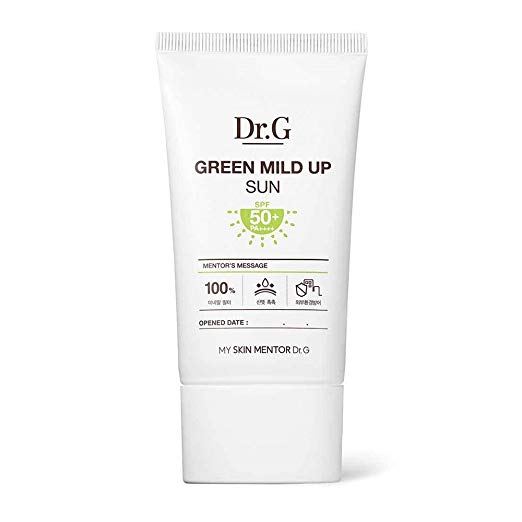 PA rating: +++
Good for: Sensitive skin
Ideal for both adults and children, the Korean sunscreen Green Mild Up is perfect for those from sensitive skin that need sun protection. This mineral sunscreen doesn't have a thick white cast like many American-made sunscreens do, and it absorbs quickly according to Amazon reviews.
Price: $21.99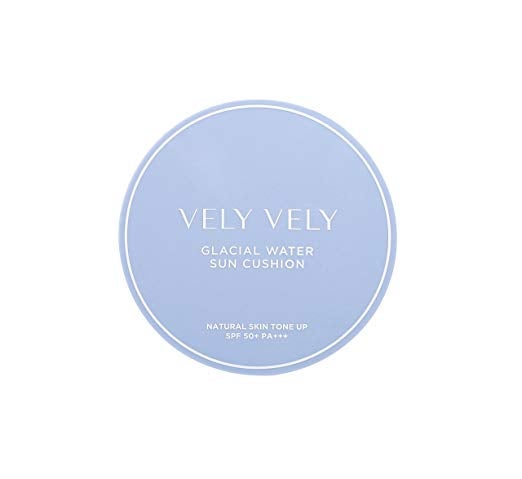 PA rating: +++
Good for: Wearing over your makeup
Ever wonder how to best reapply your sunscreen after you put your makeup on over it? This sun cushion from Vely Vely solves that problem perfectly by delivering the product using a cushion compact format so you can dab your Korean sunscreen on in a thin layer. It also cools the skin and gives you a glowy finish, which sounds like a mighty nice look while you're poolside.
Price: $19.99
Want to learn more about Korean beauty? Check out our guides to doing the 10-step Korean beauty skincare routine, the best sheet masks money can buy, and why Korean sunscreens are vastly superior to American ones. You can also dig through all our Korean beauty coverage right here.
The Daily Dot may receive a payment in connection with purchases of products or services featured in this article. Click here to learn more.