Parenting isn't easy – especially when you're doing it for the first time.
Thankfully, you're not the first person to do so. There's tons of reading material out there to help you prepare for the ups and downs. And preparation is key if you're trying to alleviate stress and anxiety. Instead of freaking out about your soon-to-be motherly or fatherly duties, just pick up a few of these books and learn from others' experience!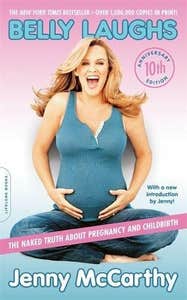 From the publisher: Revealing the naked truth about the tremendous joys, the excruciating pains, and the inevitable disfigurement that go along with pregnancy, Jenny McCarthy tells you what you can really expect when you're expecting! From morning sickness and hormonal rage, to hemorrhoids, granny panties, pregnant sex, and the torture and sweet relief that is delivery, Belly Laughs is must-read comic relief for anyone who is pregnant, has ever been pregnant, is trying to get pregnant, or, indeed, has ever been born!
Price on Amazon: $9.02+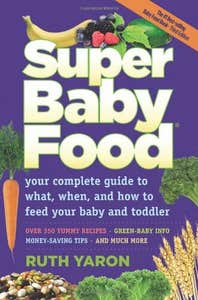 From the publisher: Parents know that you get only one shot to feed your baby right. Author Ruth Yaron has been helping parents get it right for over 15 years. Super Baby Food is affectionately referred to as the baby food bible by over half a million parents worldwide. That's because it literally contains everything you will ever need to know about feeding a baby. It features, for example, a very special type of baby cereal she calls Super Porridge. This is definitely not your mom's powdered white rice baby cereal. We are talking about organic, whole grains and legumes, blended and boiled at home with a bit of nutritional yeast and/or tahini sprinkled in for an extra nutritious touch.
Price on Amazon: $9.99+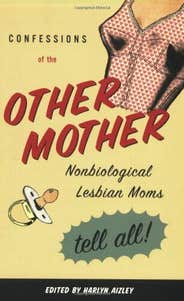 From the publisher: After author Harlyn Aizley gave birth to her daughter, she watched in unanticipated horror as her partner scooped up the baby and said, "I'm your new mommy!" While they both had worked to find the perfect sperm donor, Aizley had spent nine months carrying the baby and hours in labor, so how could her partner claim to be their child's mommy? Many diapers later, Aizley began to appreciate the complexity of her partner's new role as the other mother. Together, they searched for stories about families like their own, in which a woman has chosen to forgo her own birth experience so that she might support her partner in hers. They found very few. Now, in Confessions of the Other Mother, Aizley has put together an exciting collection of personal stories by women like her partner who are creating new parenting roles, redefining motherhood, and reshaping our view of two-parent families. This candid peek into a previously unexamined side of lesbian parenting is full of stories that are sometimes humorous, sometimes moving, but at all times celebratory. Each parenting tale sheds light on the many facets of motherhood, offering gay and straight readers alike a deeper understanding of what it means to love and parent in the twenty-first century.
Price on Amazon: $13.93+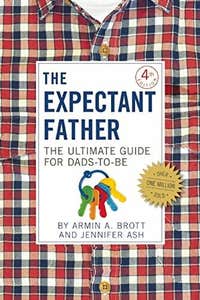 From the publisher: In addition to sharing the wisdom of the ages, Armin A. Brott, Mr. Dad, presents new insight into the emotional, financial, and physical—yes, physical—effects of impending parenthood on men. Thanks to this handy reference moms-to-be will know their partner understands and supports them during this anxious and exciting time, and that he has all the tools he needs to be a fantastic, hands-on dad. This information-packed, month-by-month guide incorporates the expertise of top practitioners in their fields, from obstetricians and birth-class instructors to psychologists and sociologists. It also draws from Brott's own experience as a father of three and from the real-world experiences of the thousands of dads he's interviewed. With the humor of New Yorker cartoons and Brott's gentle approach, The Expectant Father serves as a friendly and readable companion for dads-to-be seeking confidence, guidance, and joy!
Price on Amazon: $10.64+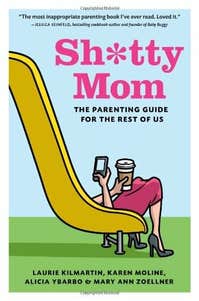 From the publisher: Sh*tty Mom is the ultimate parenting guide, written by four moms who have seen it all. As hilarious as it is universal, each chapter presents a common parenting scenario with advice on how to get through it in the easiest and most efficient way possible. With chapters such as "How to Sleep Until 9 A.M. Every Weekend" and "When Seeing an Infant Triggers a Mental Illness That Makes You Want to Have Another Baby," as well as a Sh*tty Mom quiz, this is a must-have, laugh-out-loud funny book for the sh*tty parent in all of us.
Price on Amazon: $9.99+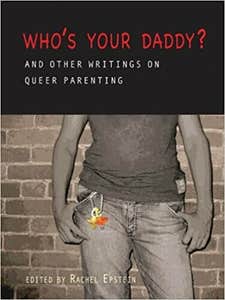 From the publisher: The essays and interviews in Who's Your Daddy? give new meaning to our understanding of queer parenting. Contributors bring into sharp focus the multiple and meaningful ways that LGBTQ people are choosing to become parents and raise children. This is without a doubt a timely and important.
Price on Amazon: $14.99+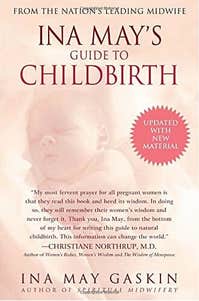 From the publisher: What you need to know to have the best birth experience for you. Drawing upon her thirty-plus years of experience, Ina May Gaskin, the nation's leading midwife, shares the benefits and joys of natural childbirth by showing women how to trust in the ancient wisdom of their bodies for a healthy and fulfilling birthing experience. Based on the female-centered Midwifery Model of Care, Ina May's Guide to Natural Childbirth gives expectant mothers comprehensive information on everything from the all-important mind-body connection to how to give birth without technological intervention.
Price on Amazon: $9.61+
From the publisher: The adoption of a child is always a joyous moment in the life of a family. Some adoptions, though, present unique challenges. Welcoming these children into your family and addressing their special needs requires care, consideration, and compassion. Written by two research psychologists specializing in adoption and attachment, The Connected Child will help you build bonds of affection and trust with your adopted child, effectively deal with any learning or behavioral disorders and discipline your child with love without making him or her feel threatened.
Price on Amazon: $8.74+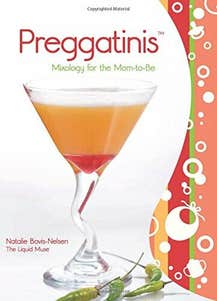 From the publisher: Things move quickly in the cocktail fast lane, but slow to a crawl when pregnancy kicks in. Right? Wrong! Even when sporting a "baby bump," modern moms can stay in the social swing of things with Preggatinis, featuring lip-smacking, liquorless libations designed by master mixologist Natalie Bovis-Nelsen, aka "The Liquid Muse." Within these pages are 75 original Preggatini recipes highlighting fresh juices, herbs, and garnishes as well as ideas for Preggatini Parties―a modern spin on the humdrum baby shower. Organized by pregnancy stages and symptoms, this lavishly illustrated, pocket-sized, virtually intoxicating guide also offers quotes from famous moms and sidebars about pregnancy and health and such options as "De-virginize for Dad"―making these drinks applicable to all.
Price on Amazon: $8.99+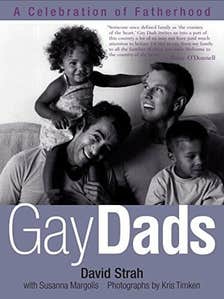 From the publisher: Inspiring portraits of gay men and their families from all across America. Gay Dads includes twenty-five personal accounts from men describing their unique journeys to fatherhood and the struggles and successes they have experienced as they raise their children. This is the first book to provide such an expansive exploration of this extraordinary new family unit. With beautiful black-and-white photographs of each of the families, Gay Dads is a moving tribute to familial love.
Price on Amazon: $9.38+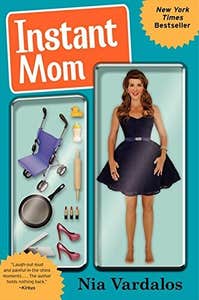 From the publisher: In Instant Mom, Nia Vardalos, writer and star of My Big Fat Greek Wedding, tells her hilarious and poignant road-to-parenting story that eventually leads to her daughter and prompts her to become a major advocate for adoption. Moments after Nia Vardalos finds out she has been nominated for an Oscar for the screenplay for My Big Fat Greek Wedding, she is alone and en route to a fertility clinic, trying yet again for a chance at motherhood. Vardalos chronicles her attempts to have a baby, and how she tries everything—from drinking jugs of green mud tea, to acupuncture, to working with two surrogates. Finally, she and her husband, actor Ian Gomez, decide to try adoption and discover a free service: Foster Family Agencies. Then one day, the social workers "match" her with an almost-three-year-old girl, who she knows, instantly, is her daughter. With her signature wit and candor, Nia Vardalos reveals what really came next—the truth of how she and her husband transitioned a preschooler into their home. Vardalos opens up about the bawling-tears and belly-laughter that all make up what it means to be…a parent.
Price on Amazon: $6.95+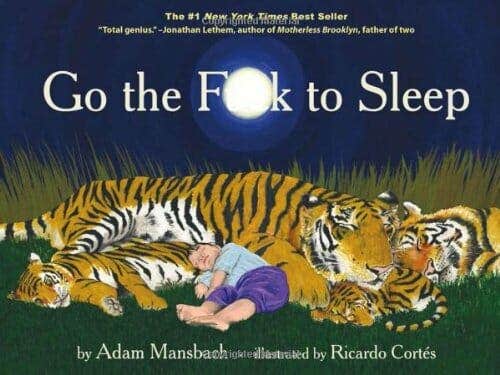 From the publisher: Go the F*** to Sleep is a bedtime book for parents who live in the real world, where a few snoozing kitties and cutesy rhymes don't always send a toddler sailing blissfully off to dreamland. Profane, affectionate, and radically honest, California Book Award-winning author Adam Mansbach's verses perfectly capture the familiar–and unspoken–tribulations of putting your little angel down for the night. In the process, they open up a conversation about parenting, granting us permission to admit our frustrations, and laugh at their absurdity.
Price on Amazon: $6.99+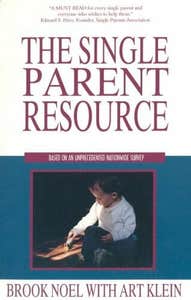 From the publisher: What kind of help do single parents need most in their day-to-day lives? The authors asked that very question of over 500 single parents in an in-depth survey. Now, Noel and Klein provide the answers to the top concerns, problems and challenges of single-parent life — answers that are practical, concise, timely, relevant — and never before available in a single guide! In addition to practical and real-life solutions, readers will find hundreds of resources to help take control of their lives.
Price on Amazon: $3.95
MORE BAZAAR DEALS:
The Daily Dot may receive a payment in connection with purchases of products or services featured in this article. Click here to learn more.