Figuring out the best Korean eye cream, like any other choice in the skincare world, can be a bit overwhelming. If you want the perfect eye product for your K-beauty 10-step routine there are dozens to choose from. Naturally, they all swear up and down that they will turn you into a youthful sculpture. The promises are tempting, but I am here to tell you it's better to know all eye creams are different. If you learn about the different types, you can make an educated decision on what product is best for you.
Why do I need an eye cream?
The skin around your eyes is some of the most delicate skin on your face. This makes it extremely vulnerable to dryness and wrinkles. Some schools of thought believe that the area needs more extensive moisture because of this reason. However, the Korean skincare routine provides layer upon layer of moisture. So is eye cream really necessary? Or is it just another thing skincare brands try to sell us?
I can't conclusively answer this question for you, but studies prove eye creams do have some effect. Those that utilize ingredients like bakuchiol, Vitamin C, caffeine, and peptides are especially effective. That said, even skincare professionals have different answers depending on who you ask. Personally, I'd rather use one than not use it and find out I'm wrong too late. Also, I have seen less wrinkles and dark circles around my eyes thanks to using eye cream. I like that, so they will stay in my rotation!
One thing I would like to say is I personally am not a huge fan of high ticket eye creams. In a recent chat with Peach & Lily founder Alicia Yoon, we discussed how high pricing can suggest quality. The beauty industry gist is "it costs so much, it must be good." However, I've never seen any dramatic difference between expensive eye creams and those that cost a fraction of the price. Plus, the best Korean eye creams cost $50 or less, and you're about to learn about them.
The best Korean eye creams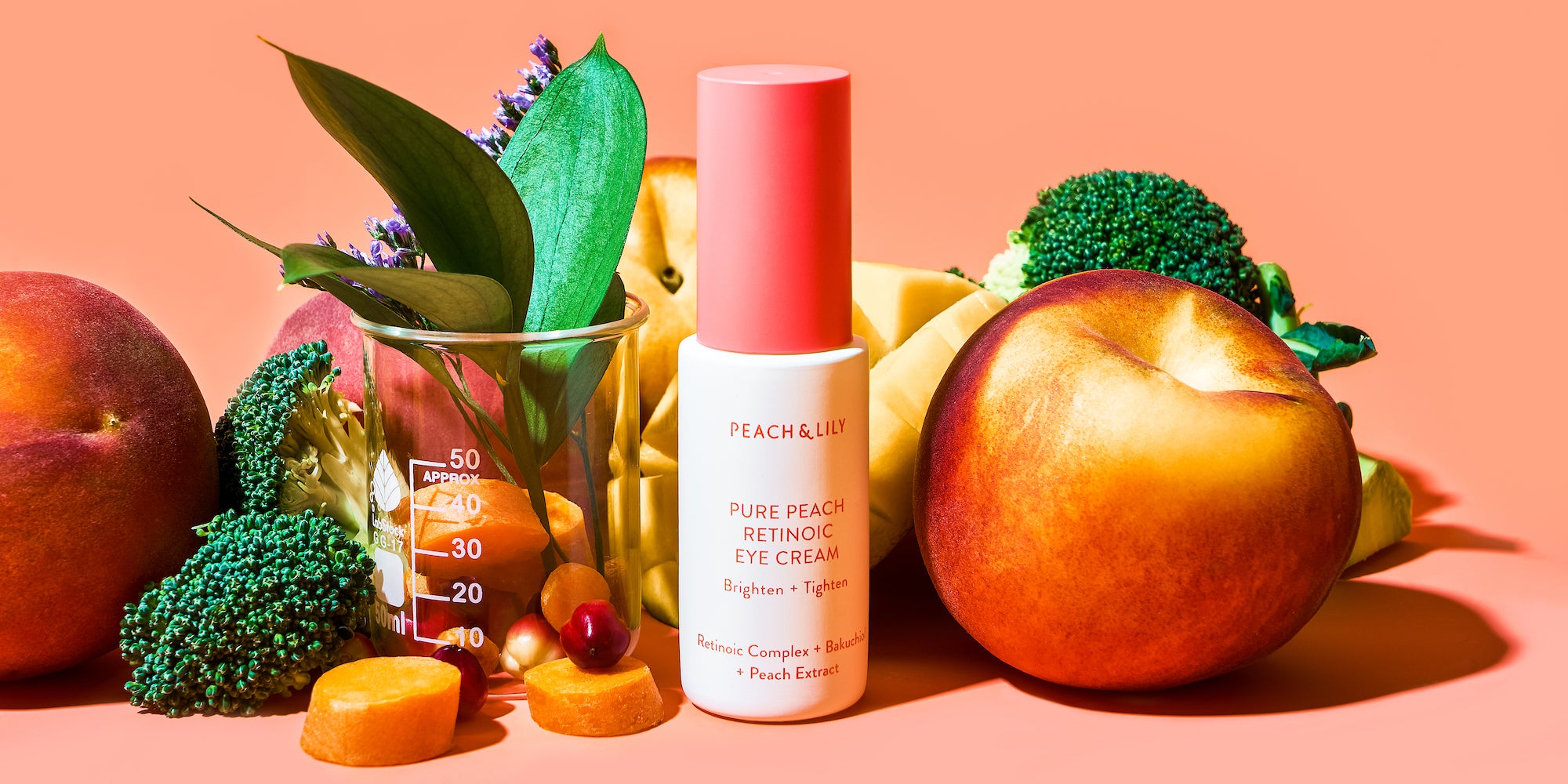 I was thrilled when Peach & Lily debuted this eye cream last week. Founder Alicia Yoon worked tirelessly to find the ideal formula, which contains a powerful retinol alternative. It's called bakuchiol (and it's also vegan!). It pairs with Rosehip seed oil, which naturally contains trans-retinoic-acid. Traditional retinol can be used in an eye cream, but it's risky to use something so harsh around the eyes. This product fixes that problem, plus it's ideal for sensitive skin types. Also, if you're looking for a full routine and don't know where to start, we can help. Check out our primer on Peach & Lily's Glass Skin regime!
Price on Peach & Lily: $42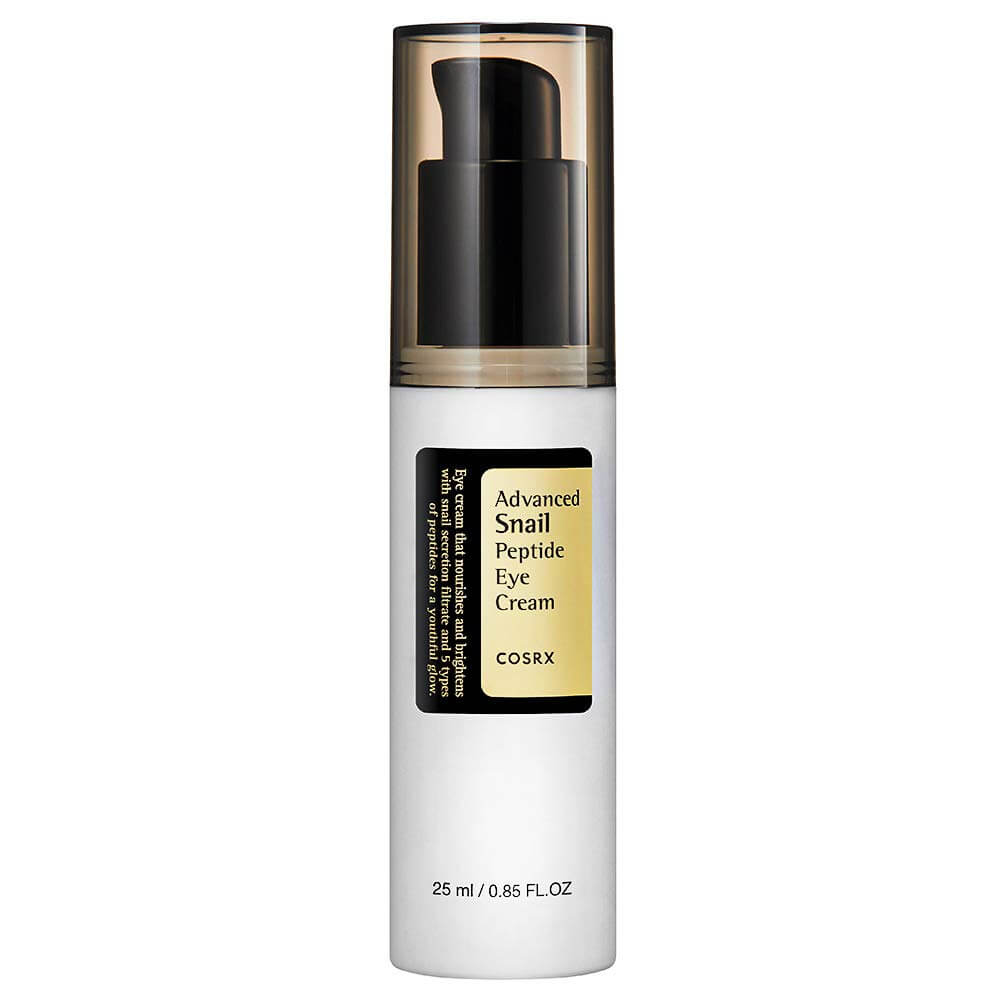 I've extolled the numerous benefits of snail secretion in the the past. Snail is a miraculous ingredient and we are so lucky we get to use it on our faces. COSRX's Advanced Snail Peptide Eye Cream is an idea way to use its power in your eye care routine. A skincare buddy of mine prefers the COSRX Advanced Snail 92 All in One Cream as an eye cream. She says it feels more moisturizing to her. Since it contains 20% more snail secretion than the eye cream, I can see why. Do with that info what you will. When it comes to the best Korean eye creams, we have no judgement.
Price on Amazon: $21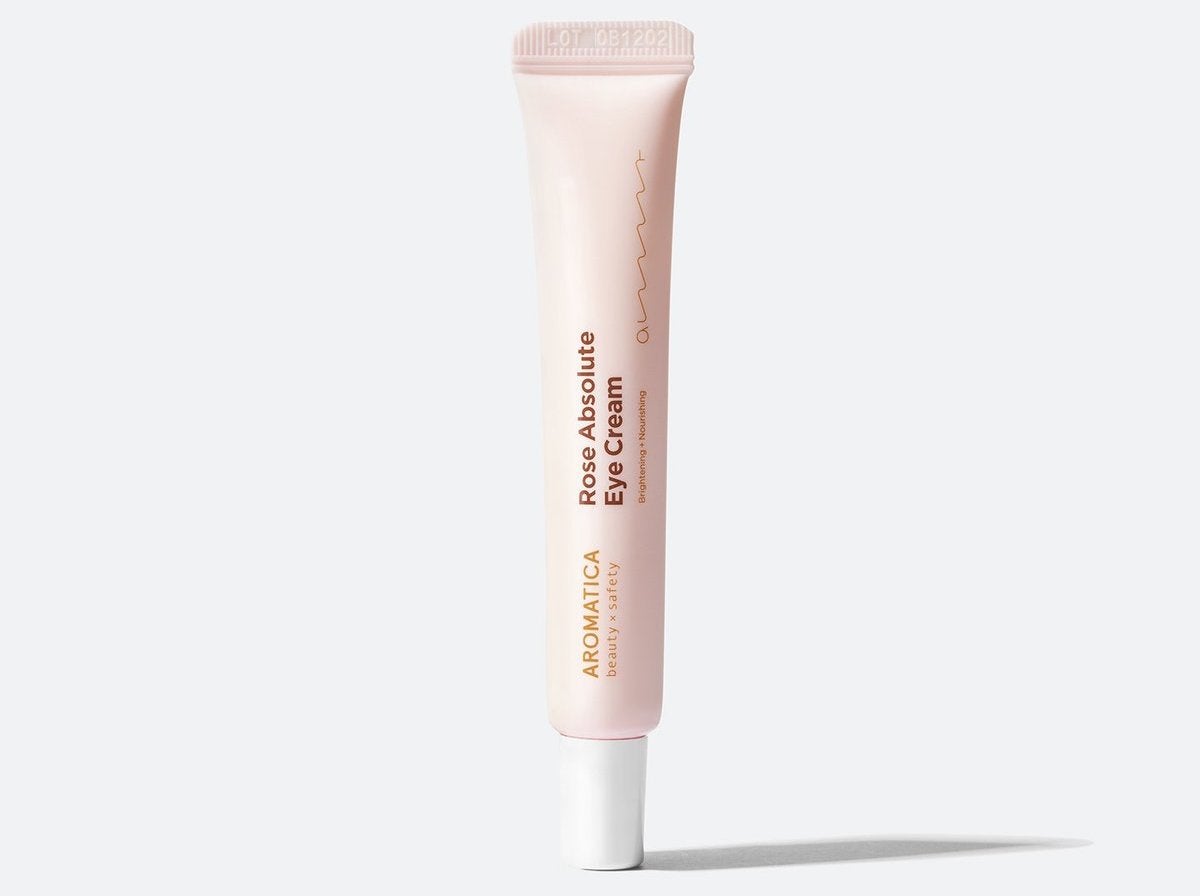 I'll admit that I may be biased here because I swoon for all things rose absolute. But! The intensity of Bulgarian rose oil is fantastic at combating the vascular type of dark circles. If you didn't know there was more than one type of dark circle, go here. This eye cream also uses aloe vera to soothe inflammation and niacinamide to brighten. Aromatica makes a full Rose Absolute line as well if this leaves you wanting more. Excuse me while I smear myself in roses.
Price on Peach & Lily: $25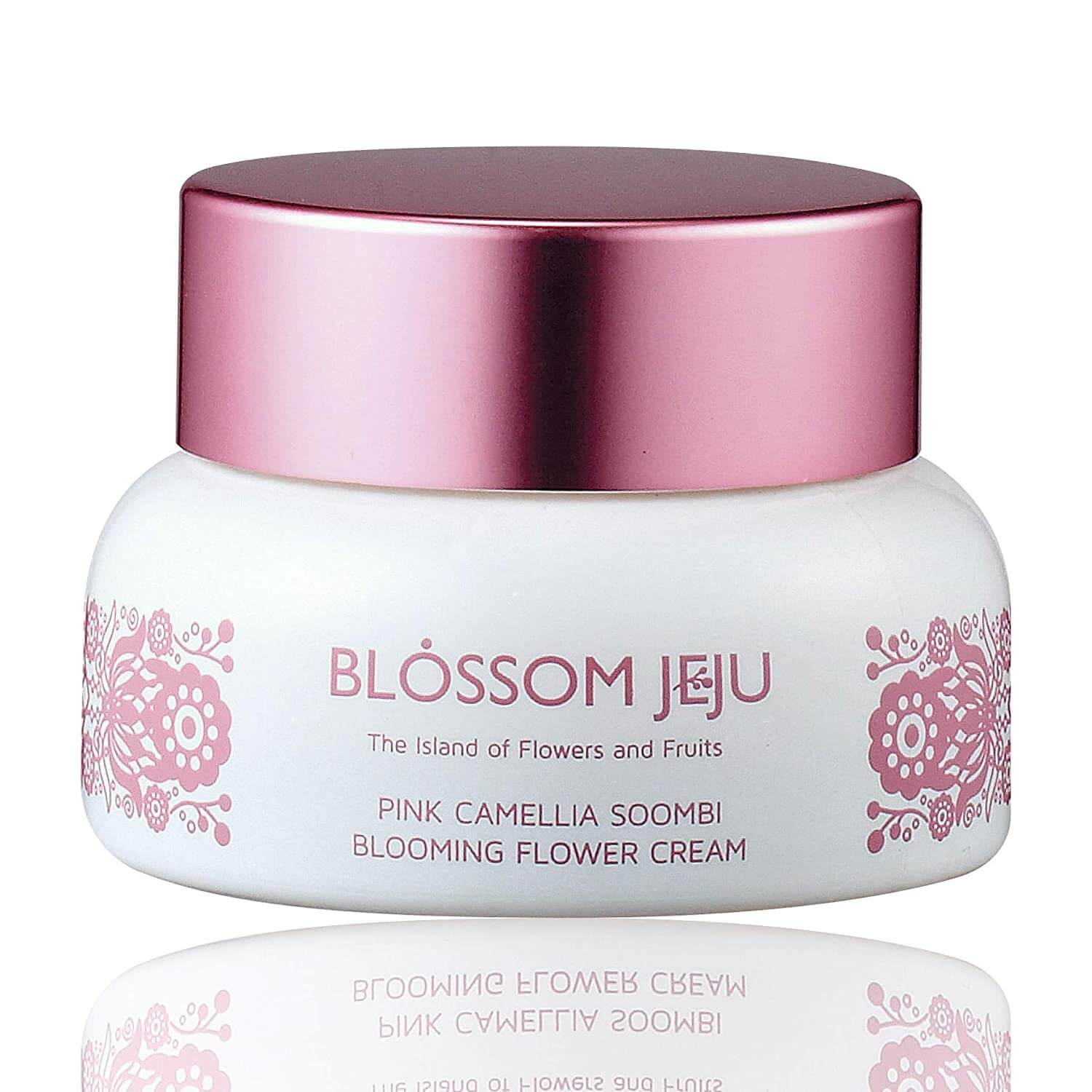 Blossom Jeju is the only camellia-scented K-beauty line I've ever come across. The fragrance is aromatherapy in itself, but it also has muscle thanks to a proprietary ingredient called BioDtoxcomplex. This magical stuff inhibits free radical damage and improves elasticity. It's also packed with essential oils such as rose flower, camellia japonica, olive, and coconut. It's a great eye cream. But, I admit sometimes I just stick my nose in the jar for the smell.
Price on Amazon: $40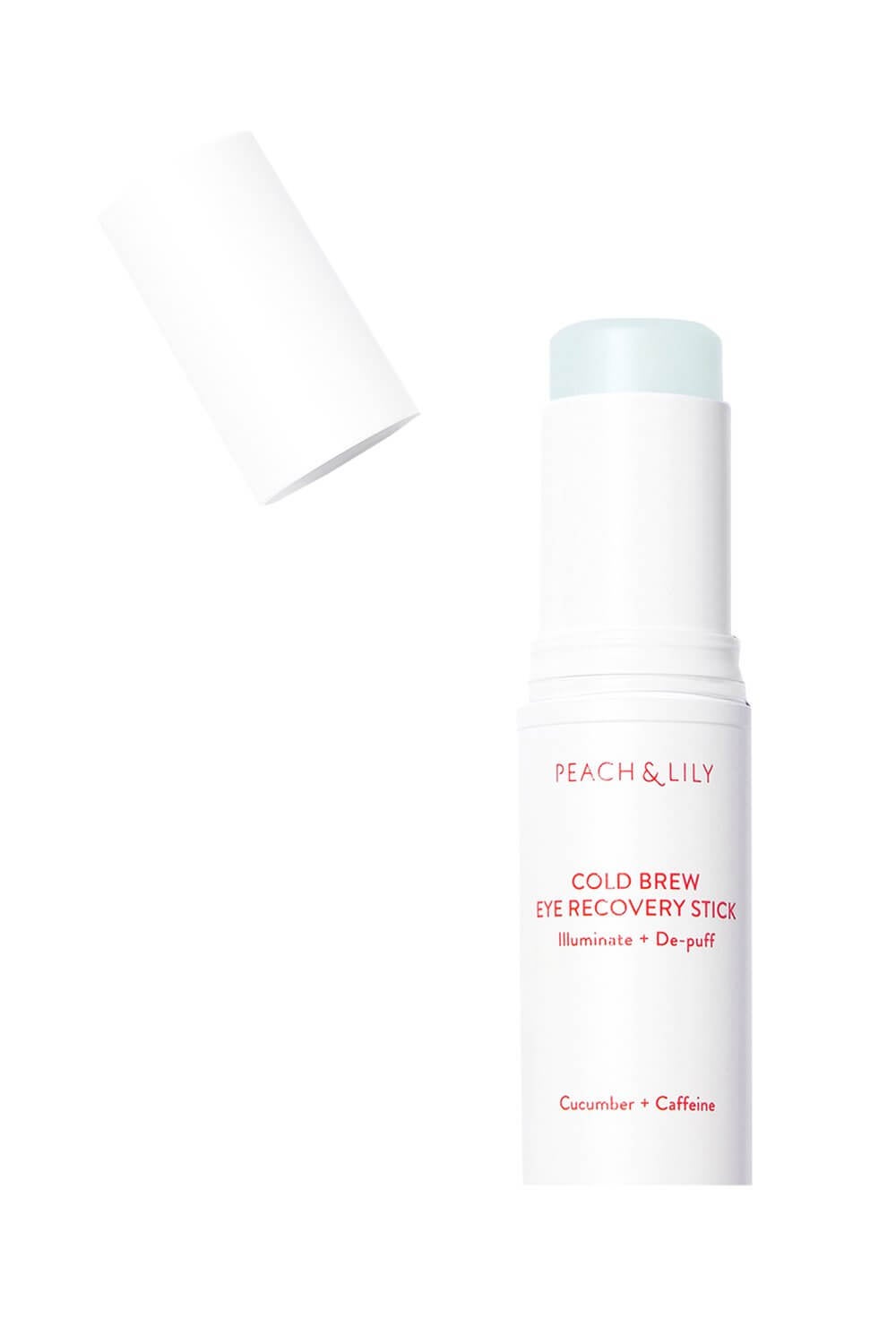 Puffy eyes is a typical skin issue that can be caused by everything from allergies to overconsumption of salt. They also make you look tired and just not cute in general. The Cold Brew Eye Recovery Stick fixes that with a dose of Vitamin C and caffeine. It also contains antioxidant-rich kiwi and cucumber extracts, protective green tea, soothing turmeric, and brightening licorice. It's a delightful combination. It also feels cool upon application, which is just about the nicest thing you can imagine for a summer skincare routine.
Price on Peach & Lily: $28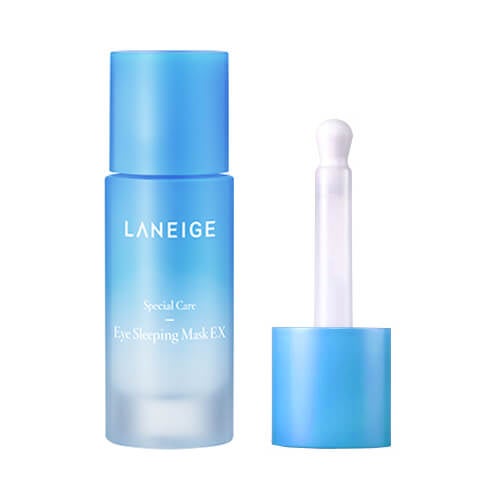 Certain Laneige products are permanent staples in my skincare arsenal, and the Eye Sleeping Mask EX is a favorite. It comes with an applicator that makes it easy to apply this caffeinated treatment as part of your PM routine. I typically see a nice reduction in puffiness when I use it. However, it is worth mentioning that it addresses that issue specifically. If you need help with dark circles this is not the product (scroll back to the Rose Absolute eye cream for that!). To reduce fine lines and a a tired appearance, though, it's a solid pick.
Price on Sephora: $34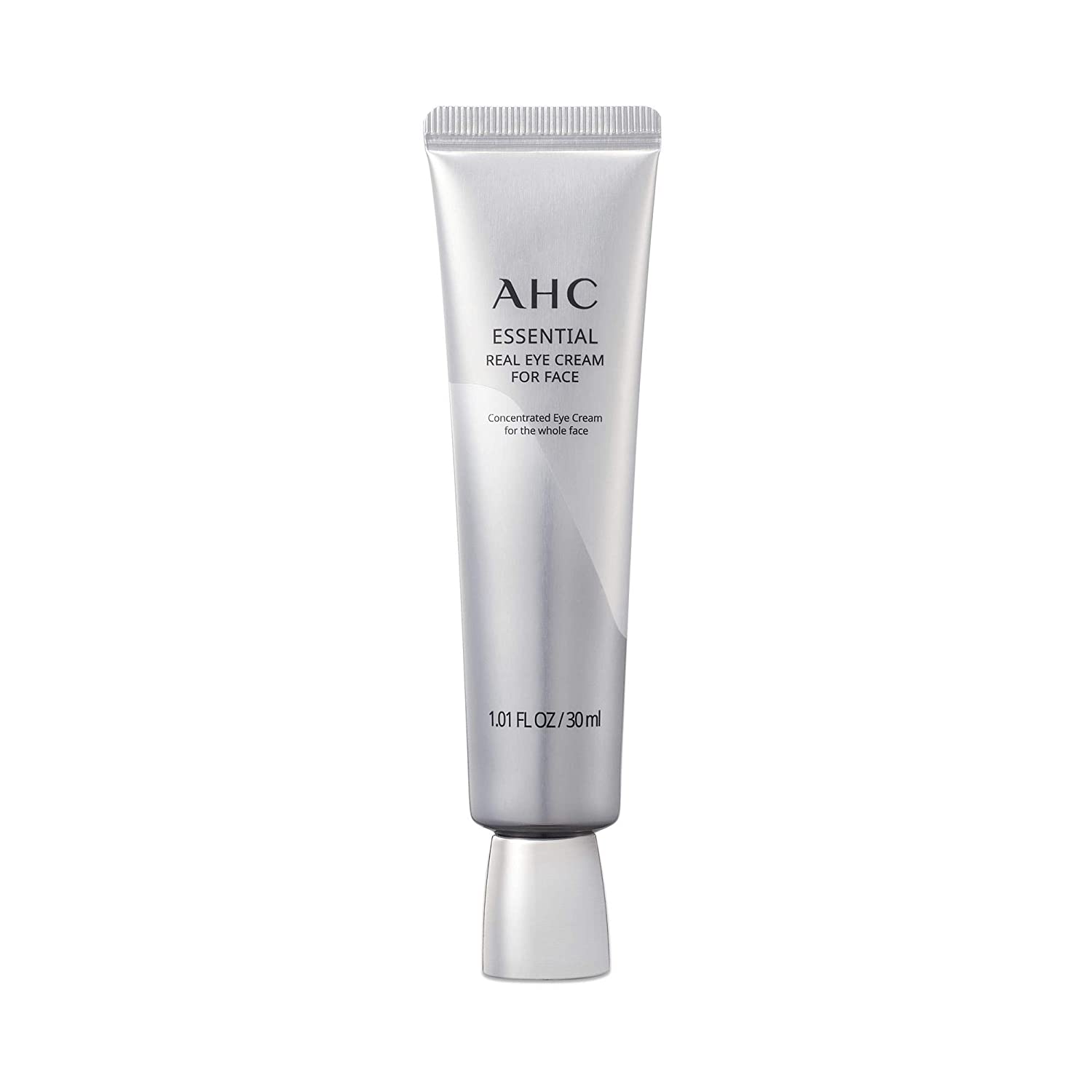 AHC, which stands for Aesthetic Hydration Cosmetics, has been around since 1999. The line once catered to private dermatological spas and clinics. Today, it's one of South Korea's most beloved brands with an eye cream sold every three seconds. This cult product has a very cool twist: it's designed to also be used all over the face. The idea came from Korean actresses that used eye cream in this way to maintain a dewy, ultra-moisturized appearance. But since that'd be quite pricey to do with a tiny jar of eye cream, AHC made this one. It's really quite a clever product.
Price on Amazon: $28.99
Want to learn more about Korean beauty? Check out our guides to doing the 10-step Korean beauty skincare routine, the best sheet masks money can buy, and why Korean sunscreens are vastly superior to American ones. You can also dig through all our Korean beauty coverage right here.
The Daily Dot may receive a payment in connection with purchases of products or services featured in this article. Click here to learn more.