Black Friday is finally here! Which means you finally get to replace those half-assed headphones of yours. Seriously, you've gone far too long listening to murmuring mids or dealing with a half-functioning headset. All of that ends today.
Since they can't repair your blown out bass, Amazon has slashed the prices of some high-quality headphones. If you're not sure where to begin, here's a guide of what's on sale and worth your hard-earned cash. Sony is clearly the big winner in terms of Black Friday discounts, but we'll update this list as the day goes on.
Thanks to Sony's genius design team, you can isolate yourself from your incredibly crowded surroundings. So whether you need a soothing soundtrack while you sleep on public transportation or need to take a business call while out of the office, these smart headphones do it all.
Price on Amazon: $248.00 (regularly $299.00)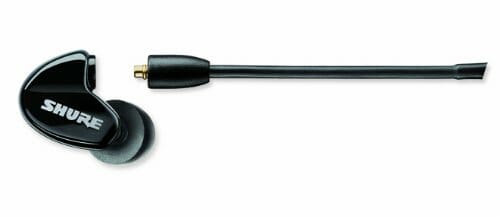 Shure has created something that anyone could get on board with. Whether you're into staying on trend and just upgraded to the latest iPhone (or want to make it look like you did) or prefer wired listening, these earbuds do both. Featuring a detachable, flexible wire and the option to pair using Bluetooth, you not only choose what you want to listen to but how.
Price on Amazon: $149.00 (regularly $199.00)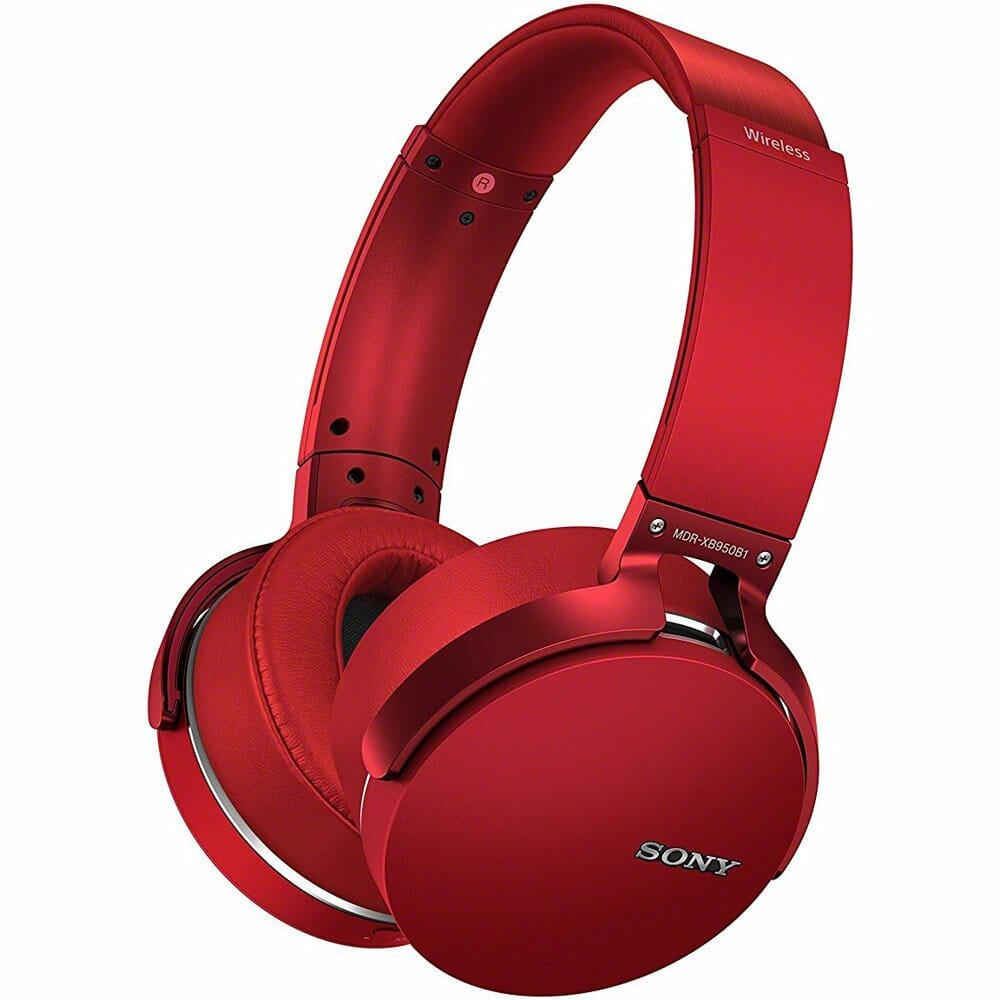 These are more than just high quality headphones, they're an audiophile's best friend. Music is mastered at different levels for different reasons, which is why sometimes when you're listening on shuffle it seems to go from whisper to now-my-ears-are-bleeding-loud. But these Sony headphones make that a problem for someone else.
Price on Amazon: $98.00 (regularly $198.00)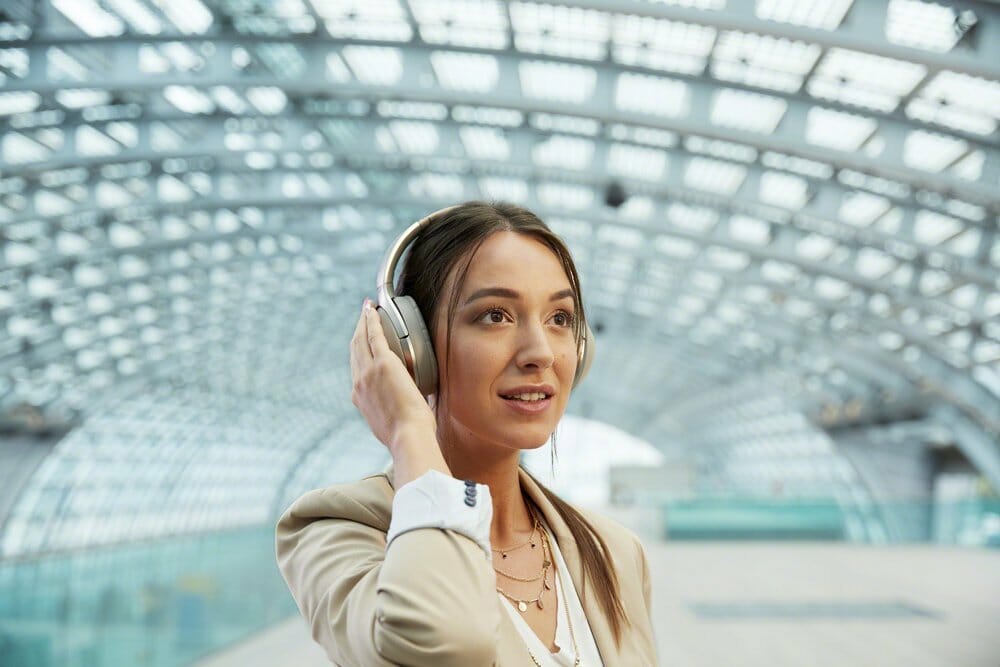 Sony developed a way to make switching from playlist to audiobook to album simpler than ever before. We didn't think it was possible either, but thanks to Easy Touch Control you're in control. These noise-cancelling headphones are designed with a sensor panel so all you have to do is touch the right ear cup to change what you're listening to, adjust the volume, or stop it all together.
Price on Amazon: $228.00 (regularly $399.99)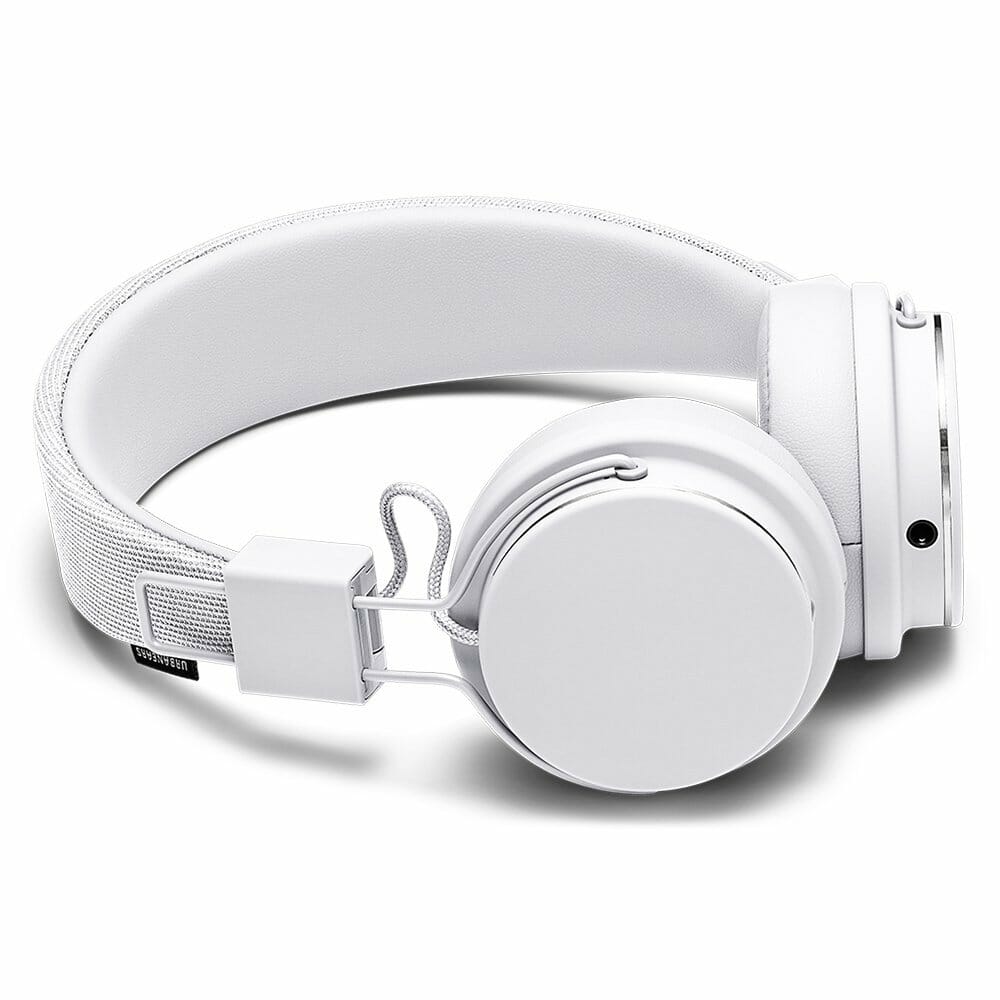 If you're sick of having your headphones bobble back and forth or pop out of your ears while you do something, maybe you should get some with a better fit. Urbanears perfected the design of adjustable headphones by giving you a 3D hinge that works with you, not against you. They even allow you to plug in an external cord for easy music sharing. Here's to more productive days and less headphone shuffling.
Price on Amazon: $30.00 (regularly $49.00)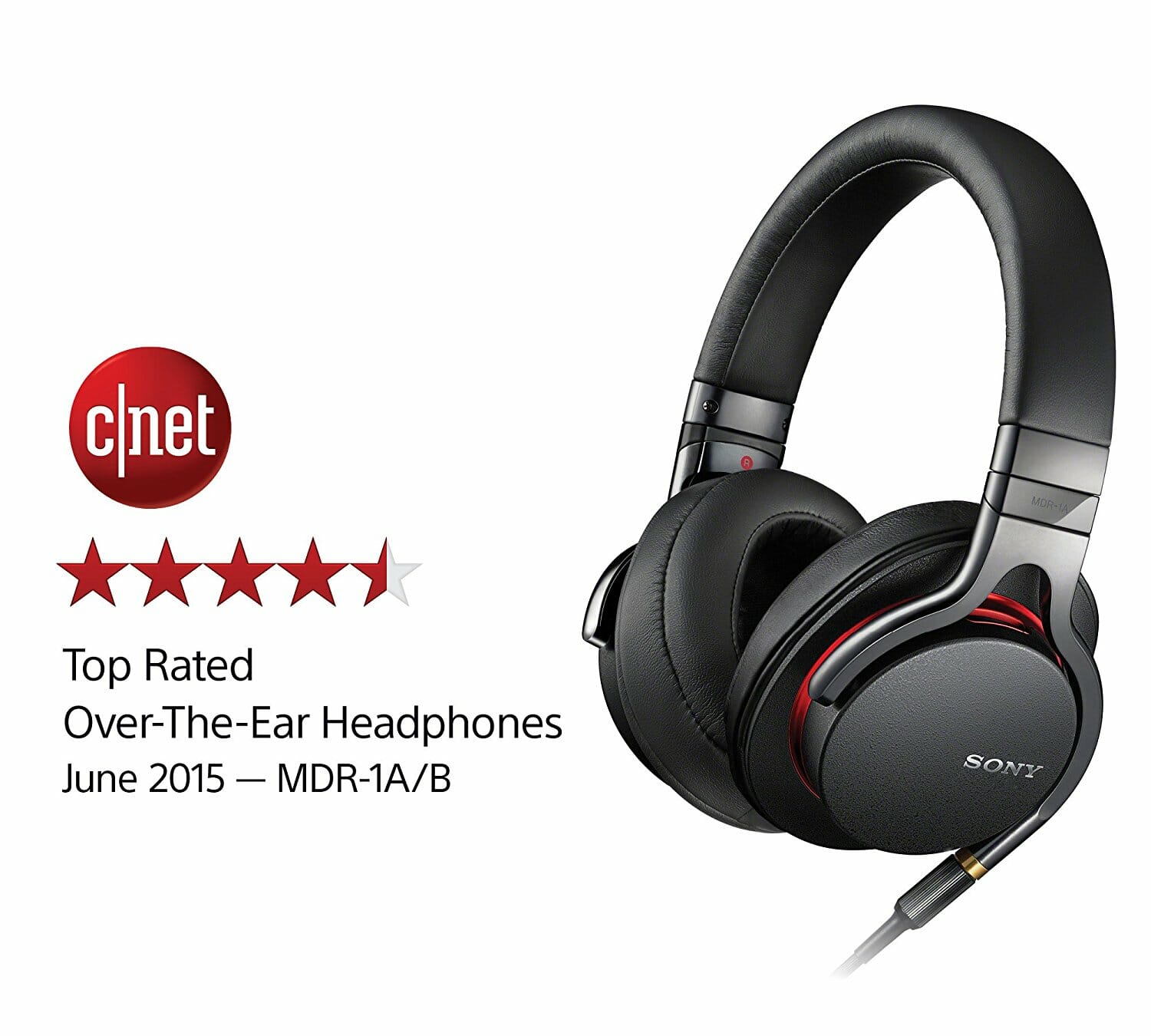 If you're just breaking into the world of music, whether it be for a career or just fun, you need to hear what you're making. And you need to hear it all, the lowest of lows and highest of highs. Every frequency must be reviewed, but you can't do that with just any set of headphones. You have to go pro–and these premium Sony headphones bring the Hi-Res stereo to you. Designed with silver-coated oxygen-free copper (OFC) cable, you'll experience minimal signal transmission degradation. So you'll have the purest audio quality available at mainstream market pricing.
Price on Amazon: $198.00 (regularly $298.00)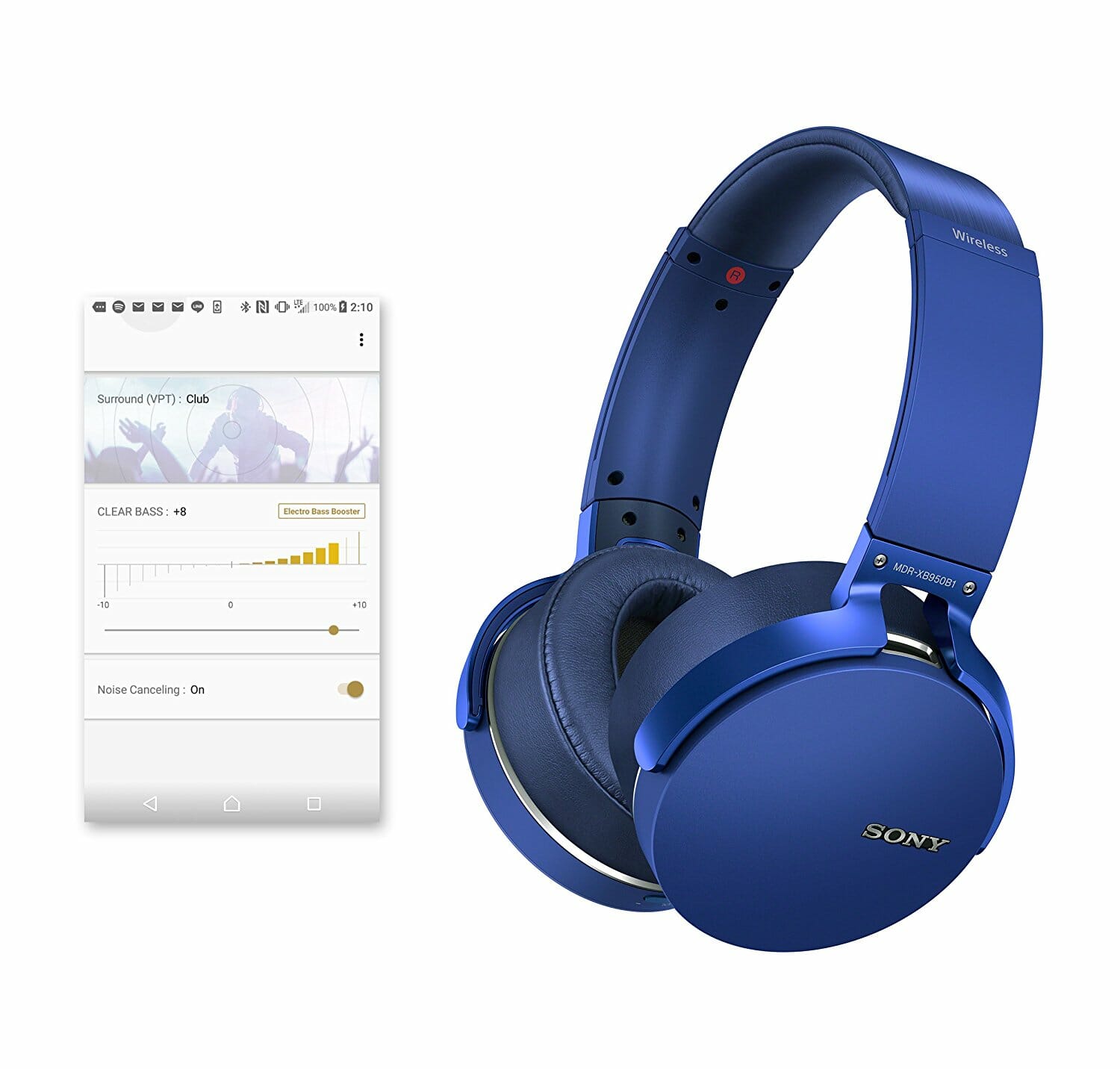 Everyone loves a good bass. Seriously, music wouldn't be the same without it (and we don't want to imagine a world without it). So if you're all about that bass, you should try a pair of headphones that boost it for you. Yup, we said it, extra bass–AKA music to our ears. But these headphones do more than just enhance your music experience. You can even make hands-free calls and adjust your listening settings via the Sony app.
Price on Amazon:$98.00 (regularly $198.00)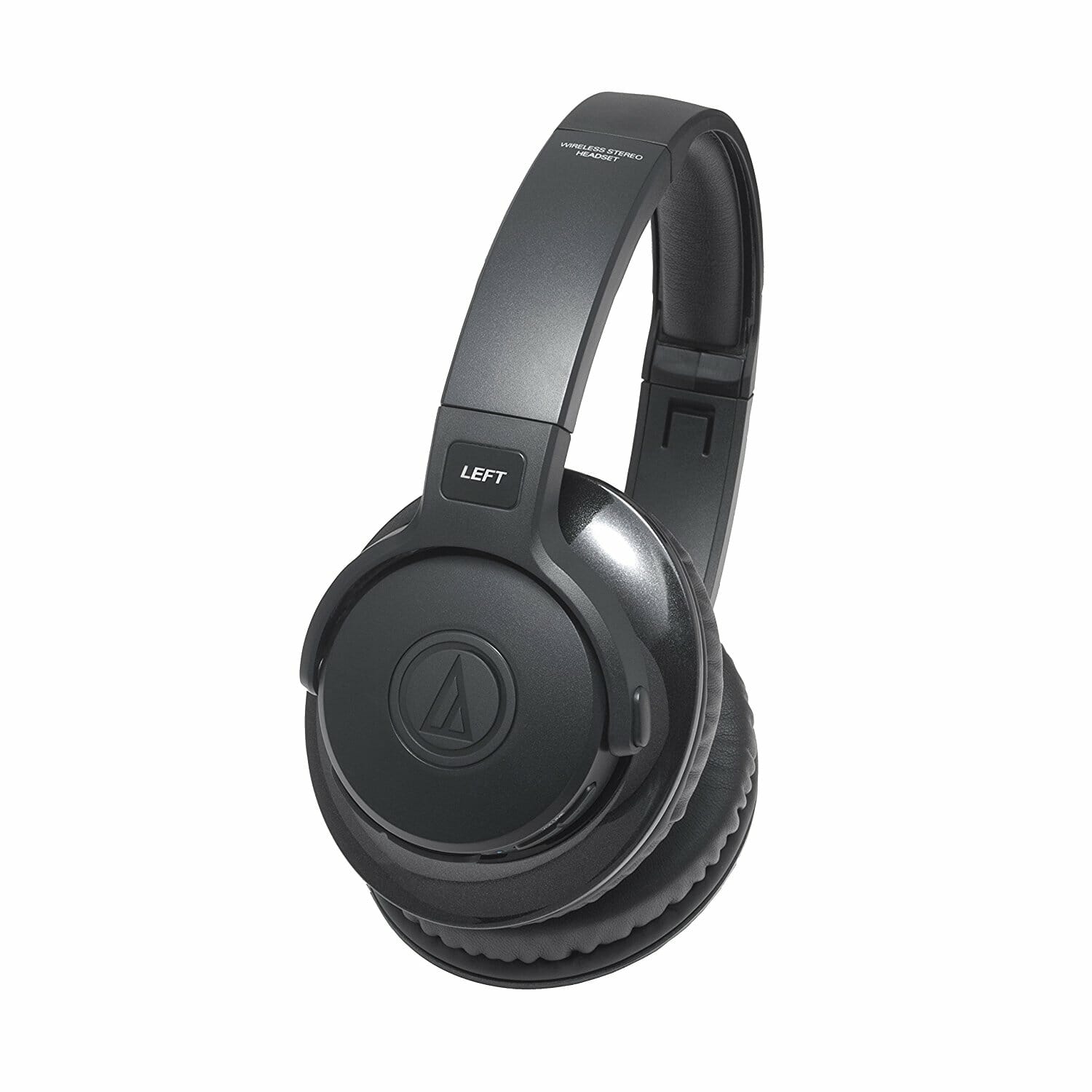 Wires can be pretty annoying–they get dragged, snagged and tangled. Plus, if you're out and about what are you supposed to do with the lengthy cord? You can't cut it and shoving it in your pocket may seem like a good idea until you bend the goodies wrapped inside and end up breaking your headset completely. That's why Audio-Technica developed a pair of Bluetooth enabled headphones that sound just as great with a wire as they do without. Their secret is in the design. Audio-Technica separated their acoustic chambers from the rest of the electronics and added built-in amplifiers to ensure maximum sound clarity and performance, even when you decide to go wireless. The SonicFuel series features Bluetooth compatibility that can be paired with up to eight devices, a mic and a control panel built into the ear cup.
Price on Amazon: $99.00 (regularly $129.00)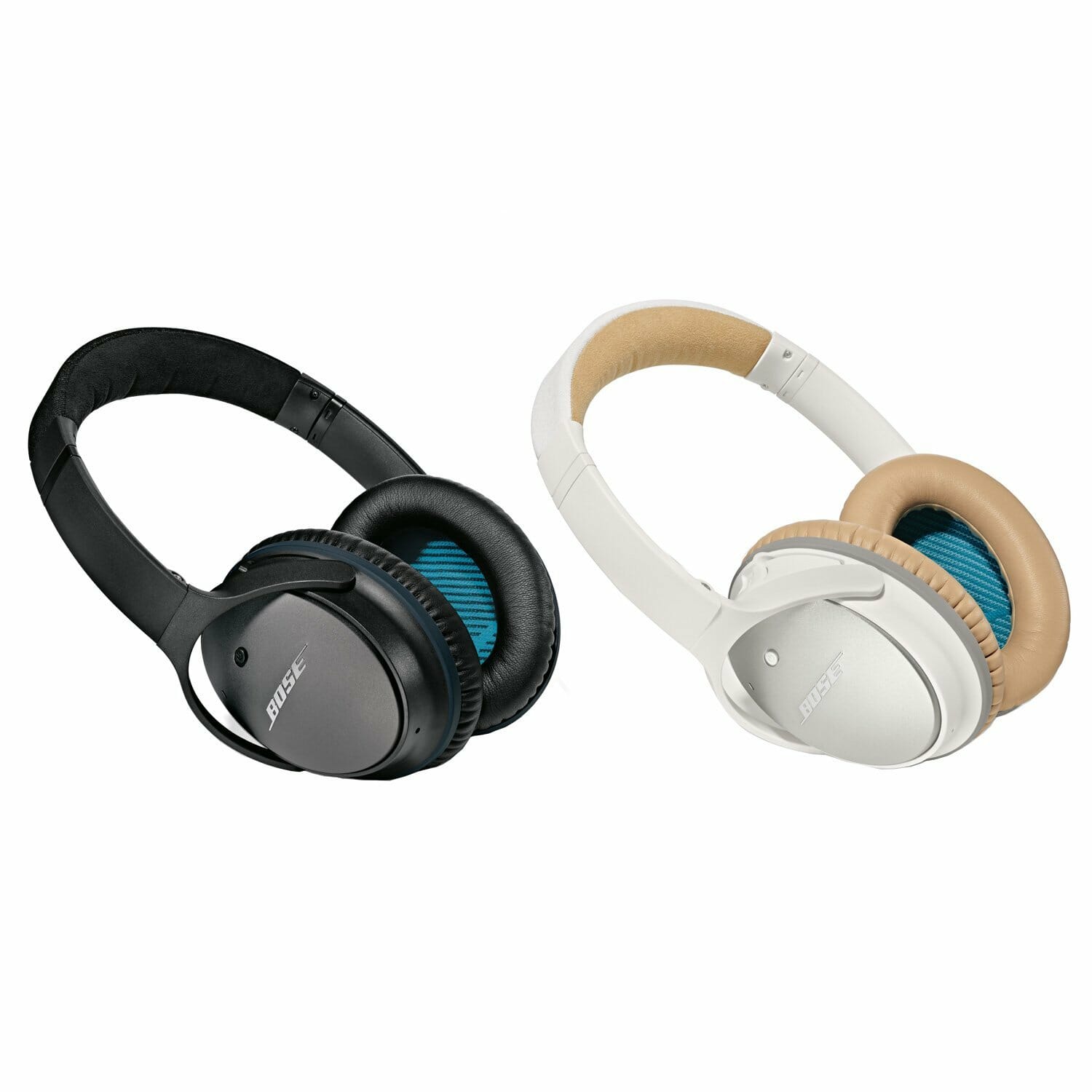 Noise-canceling headphones are all the rage–and it's not much of a guessing game as to why. Blocking out your exterior surroundings with padded comfort and superior sound technology is much safer for your hearing than blasting your music to drown out the noises around you. Plus, your music sounds better at safer levels. You won't deal with blowing out your bass, vibrating mids and buzzing highs. Additionally, Bose's QuietComfort headphones are lightweight and designed with an around-ear fit so you can wear them all day without discomfort.
Price on Amazon: $179.00 (regularly $299.00) 
If you're looking for lightweight headphones without having to sacrafice sound quality, the Sennheiser HD 380 PRO headphones are exactly what you're looking for. Designed to be worn for extended periods of time, these babies are so comfortable you'll probably forget you have them on. Developed using EAR (ergonomic acoustic refinement) you'll have a less distorted, more true-to-sound experience. This allows you to fully immerse yourself in your music, especially since these are capable of cancelling out ambient noise up to 32dB. So if you're looking to treat yourself to long and luxurious listening sessions or have a project to master, these headphones were made for both. Built with replaceable parts, the Sennheiser HD 380 headphones were made to last a lifetime.
Price on Amazon: $99.95 (regularly $149.95) 
MORE BAZAAR DEALS:
The Daily Dot may receive a payment in connection with purchases of products or services featured in this article. Featured items are sponsored and The Daily Dot receives payment. Click here to learn more.