Say goodbye to the Twitter egg.
Twitter officially replaced its iconic default profile image of an egg with an ordinary human-like blob on Friday. The company said it was time for something that would encourage people to upload their own photos for personal expression. Apparently, the egg was prohibiting that from happening because some users thought it was "fun and cute."
The social network outlined a few interesting reasons for why it decided to make the change. Interestingly, Twitter claims, people were associating the default egg image to accounts that were created strictly for harassing others. The egg got a bad rap, and people new to Twitter weren't treated fairly.
In its announcement, Twitter talks about how it set out to design the egg's replacement, a figure with a round floating head (it looks a bit like these floating bonsai trees). The idea was to create something people wouldn't want to use by making it as ordinary and universal as possible. The attributes it was aiming for include generic, universal, serious, unbranded, temporary, and inclusive. That last one was particularly difficult for the company. It claims to have reviewed a number of various head shapes to make sure the circular blob didn't look too masculine or feminine. Twitter chose gray because it implies the image is a temporary stand-in.
You may be surprised to find out that this isn't the first time Twitter has changed its default profile photo. Here's how they have transformed throughout the years: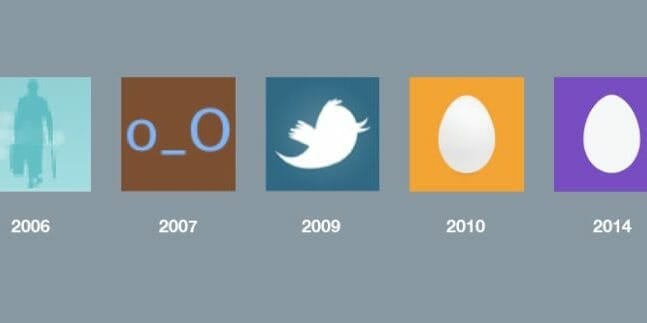 And here's the progression that shows where the company ultimately landed:
You can now add 2017 to that list. Say one final goodbye to the legendary Twitter egg, and hello to the floating gum-drop head.