Ridesharing service Uber introduced an API this morning that is designed to provide easy access to its drivers from some of the most popular travel apps in the world.
Starting today, any developer can implement a handful of the API's basic features, including the ability to send a third-party app user's desired destination to the Uber app, which can handle the rest of the booking. Third-party apps can also use the Uber API to "display pickup times, provide fare estimates, [and] access trip history," according to the announcement.
Uber is partnering with eleven popular travel services for the most crucial part of its API, direct ride scheduling from within third-party apps. The companies integrating Uber pickup scheduling into their products in the near future include OpenTable, Hyatt Hotels & Resorts, United Airlines, and TripAdvisor.
The API as a whole puts Uber in front of more potential customers, but by allowing third-party app users to arrange a ride without switching apps, the direct scheduling feature stands the best chance of signing up new Uber users.
"Because [accessing this component of the API] immediately dispatches a real driver in the real world," writes Uber's Rahul Bijor, "we're releasing it in a more controlled fashion."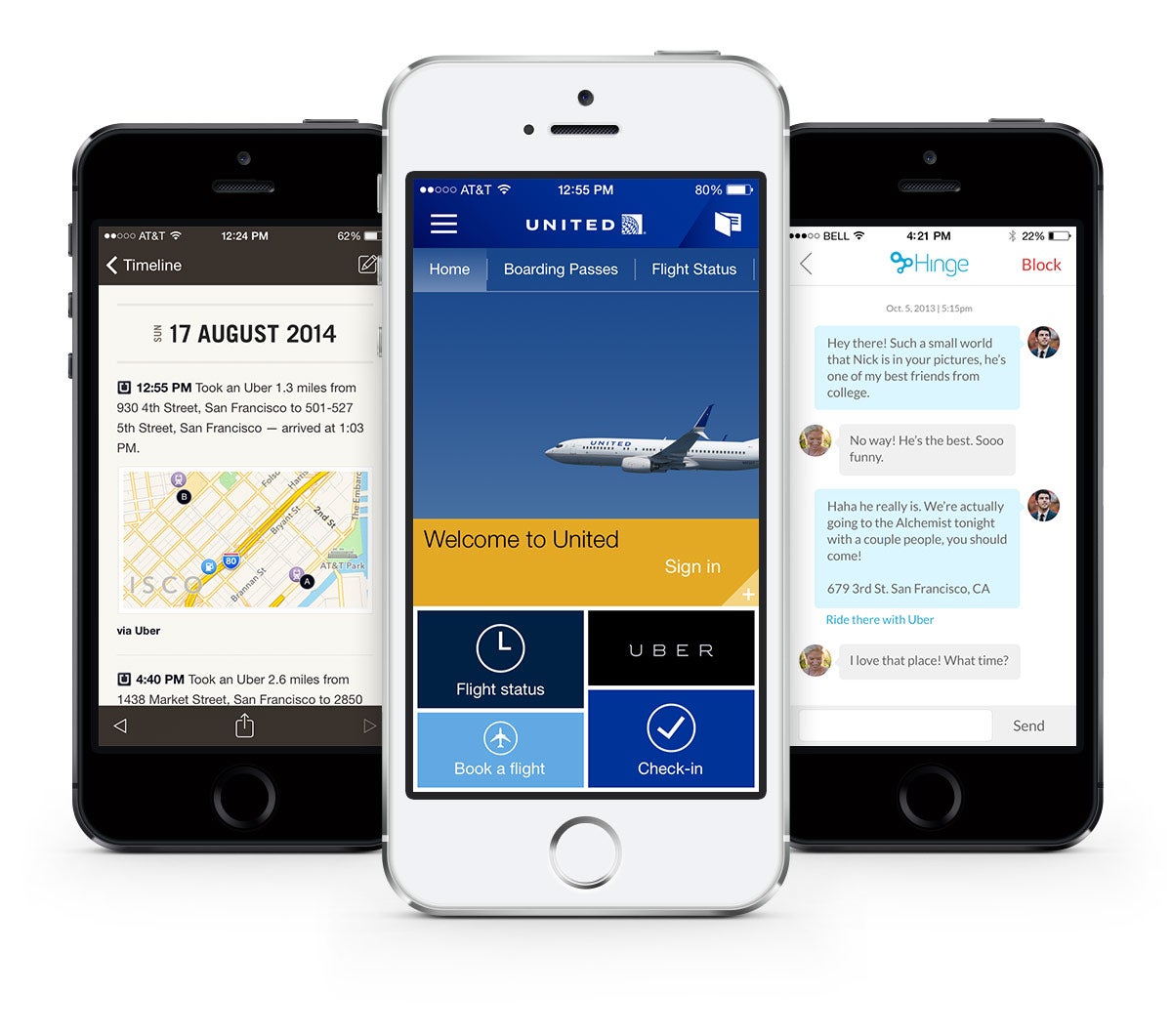 TechCrunch spoke to Emil Michael, Senior Vice President of Business at Uber, who said, "We think this is huge for us." He estimated that the 11 partners had a combined total of 200 million users. By comparison, a leaked screenshot from an Uber analytics dashboard that was posted last December showed that the company had around 400,000 active clients per week at the end of last year.
Uber's launch partners have a lot to offer the small company, and TechCrunch reports that it is not wasting any time: "In order to get passengers on-board, Uber will also be offering new users up to $30 when they sign up through those apps."
Launching an API to put their service in front of travelers seeking a ride isn't the only way Uber has been trying to branch out this week. The company announced yesterday that it was testing a service called Uber Corner Store, through which Uber users can schedule deliveries of a small selection of products that will be handled by amateur delivery men and -women.