Snapchat's World Lenses are a fun way to spice up your snaps. World Lenses add illustrated or animated graphics augmented reality-style to what your rear-facing camera captures. And recently, the app expanded the feature with Snapchat Bitmoji World Lenses.
To use Snapchat's traditional World Lenses, all you have to do is tap on your phone's screen. (Just make sure you're using the rear-facing camera first.) From there, you can scroll through both Snapchat's World Lenses and its normal lenses, which include its face filters.
How to use Snapchat Bitmoji 
For its Bitmoji World Lenses, you'll first need to create your Bitmoji, if you haven't already. If you click on the icon in the upper left of your profile screen to add or edit your Bitmoji. This will redirect you to download the Bitmoji app on iOS or Android if you don't yet have it on your phone. Then, spend as much time or as little time as you want customizing your avatar. When you're done, it will import your Bitmoji back into Snapchat.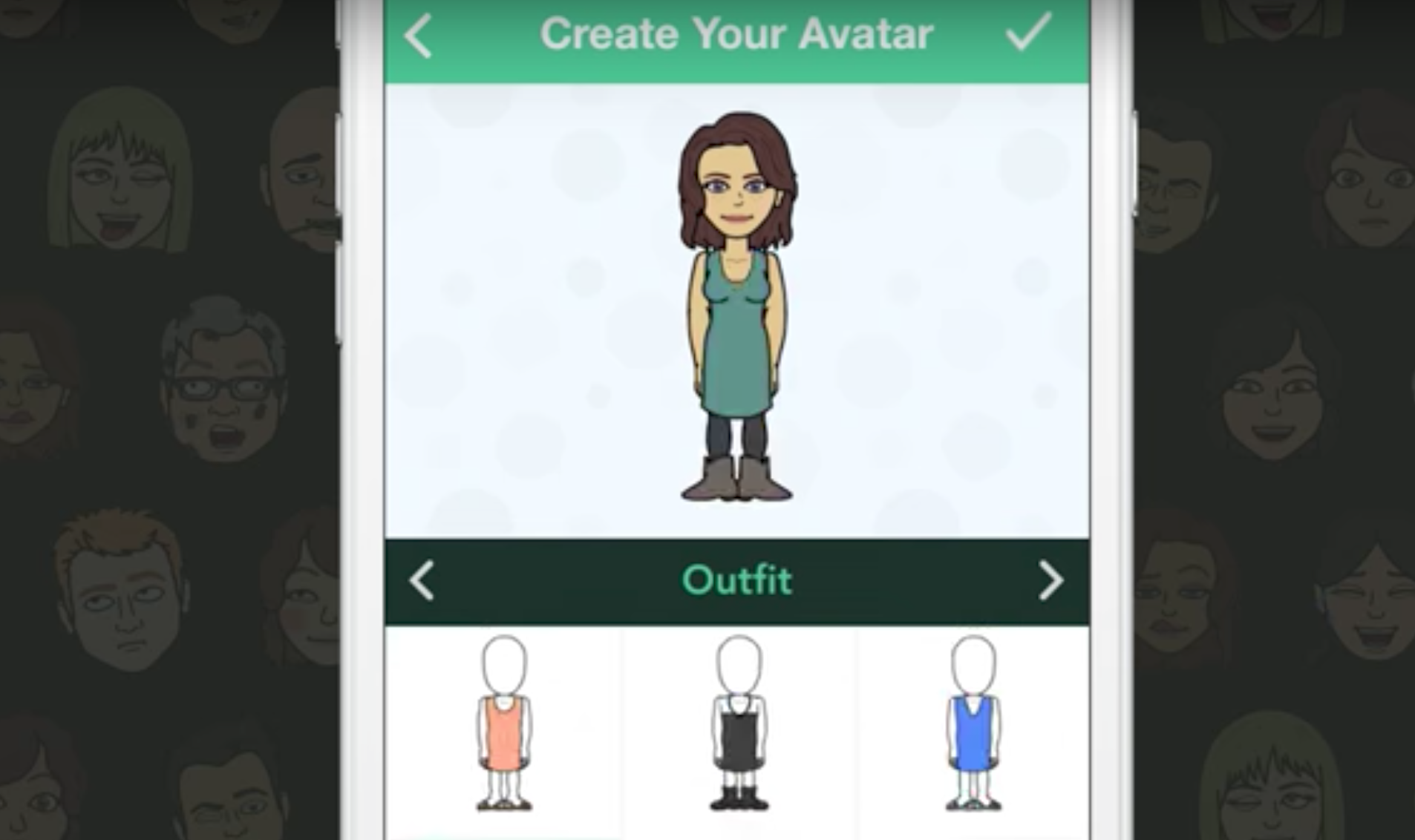 Now, when you're composing a snap, just tap your phone's screen. Scroll to the left, and you should see a handful of different Bitmoji World Lenses. These will update and vary over time, just like the app's lenses normally do. They also vary by location: At my apartment, for example, I don't see any World Lenses at all. At some nearby coffee shops and offices, however, several of the new animated World Lenses show up as options, including the dancing one above.
You can preview these lenses, which loop like a GIF, before you tap the record button. You can also adjust the sizing and placement of your animated Bitmoji character. (Although in the example above, I was pretty happy with the positioning Snapchat defaulted to.) Then, just tap and hold the onscreen camera shutter to record your Bitmoji hanging out in the real world, and share it with your friends.
Need more help? Here's our beginner's guide to the best Snapchat hacks, tips, tricks, and secret functions. We can also help you flirt on Snapchat, find celebrities Snapchats, create a geofilter, and collect Snapchat Trophies.