President Donald Trump's personal lawyer and one of his closest confidantes has issued his proclamation on this week's presidential debate, which pitted Trump against former Vice President Joe Biden.
"The debat." said Rudy Giuliani.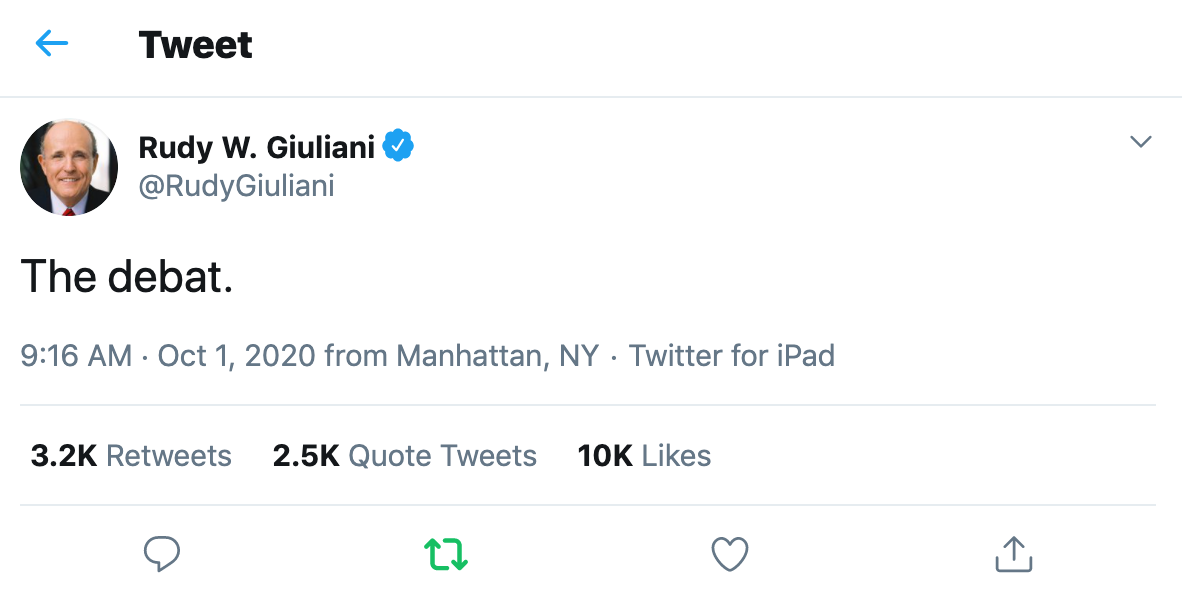 Yes. "The debat." indeed.
Giuliani spent the entire run-up to the debate going on any show that would offer him a slot declaring that Biden was suffering from clear cognitive decline.
And though we've all done some bad tweets that should be excused as mere accidents, this did not help Giuliani's cause.
Twitter is down Thursday morning, so it's unclear if he is trying to delete.