Cure a disease? Nope. End famine? Meh. Build a phone that can send smells? YES.
Noted biomedical engineer and Harvard professor David Edwards has built something that no sober person has ever asked for. In what must be a concerted effort to expand the scope of people who hate everything connected to Silicon Valley, Edwards and Rachel Field—a former
student of Edwards at Harvard—have created the oPhone, a device that can send smells.

"We think it'll just be a lot of fun to be able to include olfactory notes as a wink, an emoticon," Edwards told Bloomberg Businessweek, referencing the oPhone's ability to tag smells to images and send them to other oPhone users. An app will be available to go alongside the oPhone (on your actual phone) called oSnap, that will allow you to do the tagging.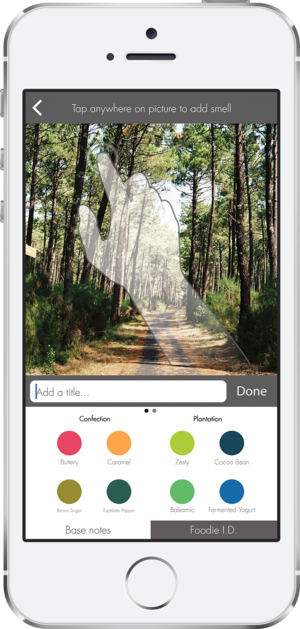 The oPhone will be available beginning June 17 through the crowdfunding site (of course) Indiegogo, at a completely reasonable price of $149. For another $20, you can purchase refills of the scent chips (oh, you thought artificial smells last forever?). Buyer beware: If you purchase the oPhone and subsequent scent chip refills, you are essentially spending about $200 to not walk outside and breathe.
H/T Businessweek | Photo via ali graney/Flickr (CC BY 2.0)