When it comes to the brand new iPhone 6, bigger is better—mostly because you don't have a choice. We expect that Apple's prior generation of iPhones will stick around for a bit at a considerable discount (pro tip: the iPhone 5S and iPhone 5C should be a great deal), but Apple is unapologetically ushering iPhone acolytes into the realm of smartphones with larger displays, long-dominated by devices running Android.
If you're shopping for a new iPhone 6, you'll still have one big choice to make, among big choices: Should you buy the 4.7-inch iPhone 6 or the 5.5-inch iPhone 6 Plus? Let's break it down.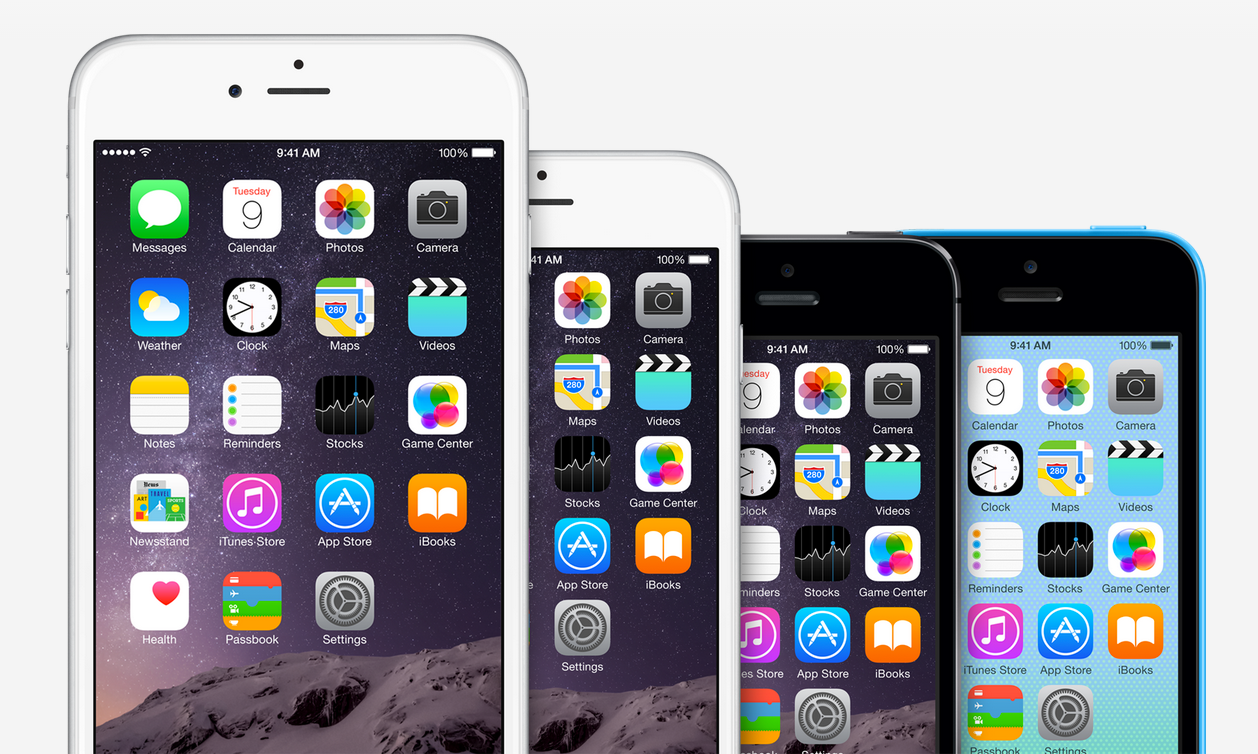 What's different
The most obvious difference between the two devices is—you guessed it—size. The iPhone 6 will become Apple's standard new iPhone, while the iPhone 6 Plus offers a boosted version with a larger display to gaze into, arguably at the expense of portability.
If you're someone with smallish hands, the choice here might be obvious. A 5.5-inch display lands the iPhone 6 Plus squarely in phablet (that's phone + tablet) territory. Not everyone wants a phablet, of course, but there are advantages for reading, gaming, and the kind of stuff you might do on an iPad but end up doing on an iPhone anyway. 
The next thing to consider is pricing. You'll pay more for more phone, of course: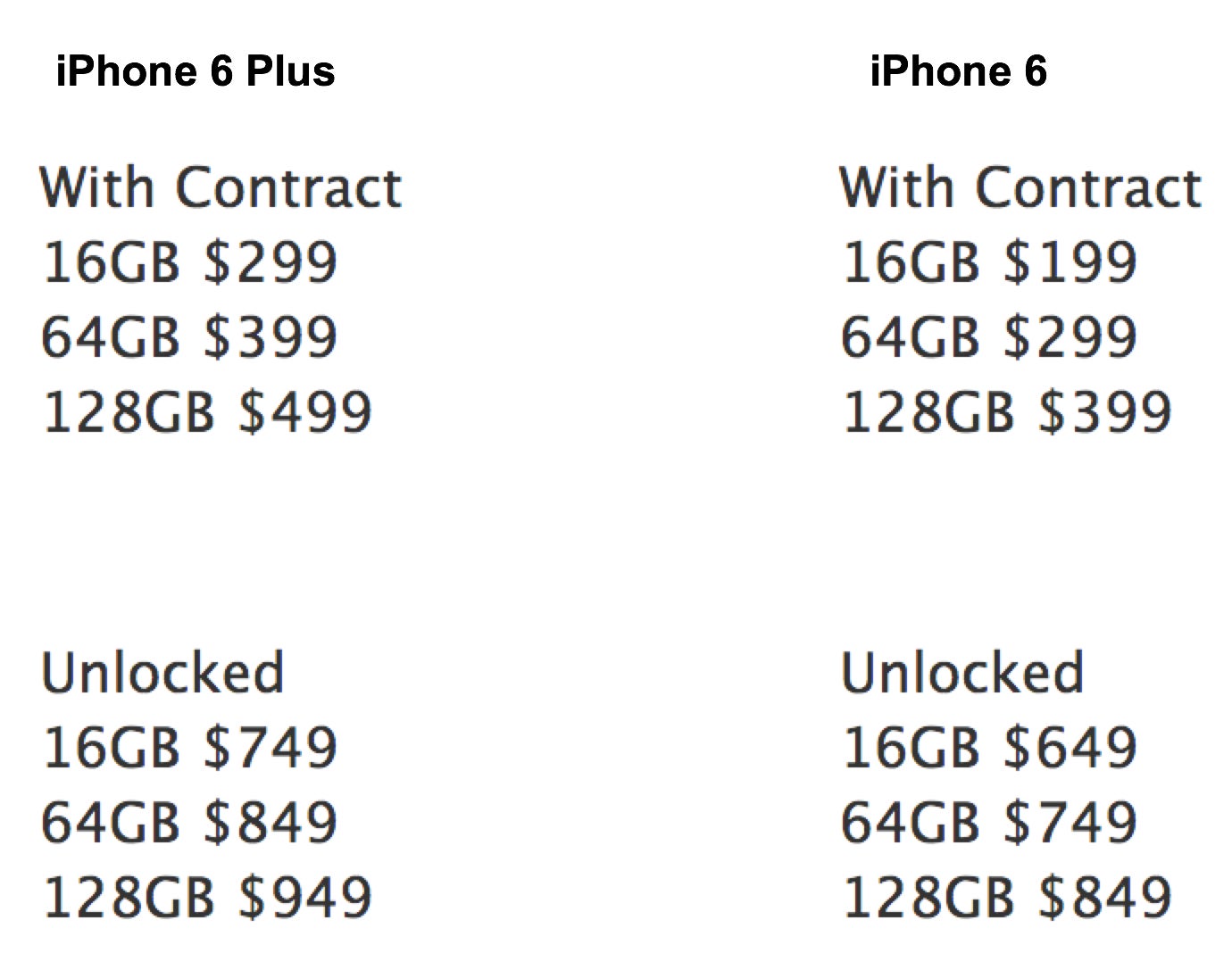 Digging into the details, the iPhone 6 measures 6.9mm thick, while the iPhone 6 Plus is a hair thicker at 7.1mm. The iPhone 6 is 129 grams, while the iPhone 6 Plus weighs in at 172 grams. As we mentioned before, the iPhone 6 boasts a 4.7-inch display at 1334 by 750 pixels, while the iPhone 6 Plus boasts a larger, 5.5-inch display with a resolution of 1920 by 1080 pixels. While both are high definition "Retina" displays, that does give the iPhone 6 Plus an edge when it comes to pixel density: The larger phone's 401 pixels per inch (PPI) bests the iPhone 6's 326 PPI. Still, visually, the difference won't be that pronounced.
With the iPhone 5S, the camera was a big reason to upgrade, but that difference might be subtler this generation. Both iPhone 6 models offer an f/2.2 lens and an 8-megapixel sensor. According to Apple's website, it appears that the larger iPhone 6 will offer optical image stabilization—a technology that pulls off the sort of neat tricks you'd see in Hyperlapse, Instagram's new video app.
Battery life is one of the most noteworthy differences between the two models. While the iPhone generally performs well in battery uptime tests (in recent years, at least), the larger display size of the iPhone 6 Plus makes for a bigger battery too. The iPhone 6 Plus boasts an impressive 24 hours of talk time, compared to 14 hours on the iPhone 6 and a still-not-shabby 10 hours on the iPhone 5S. If battery life is a priority, the larger model makes a pretty huge leap.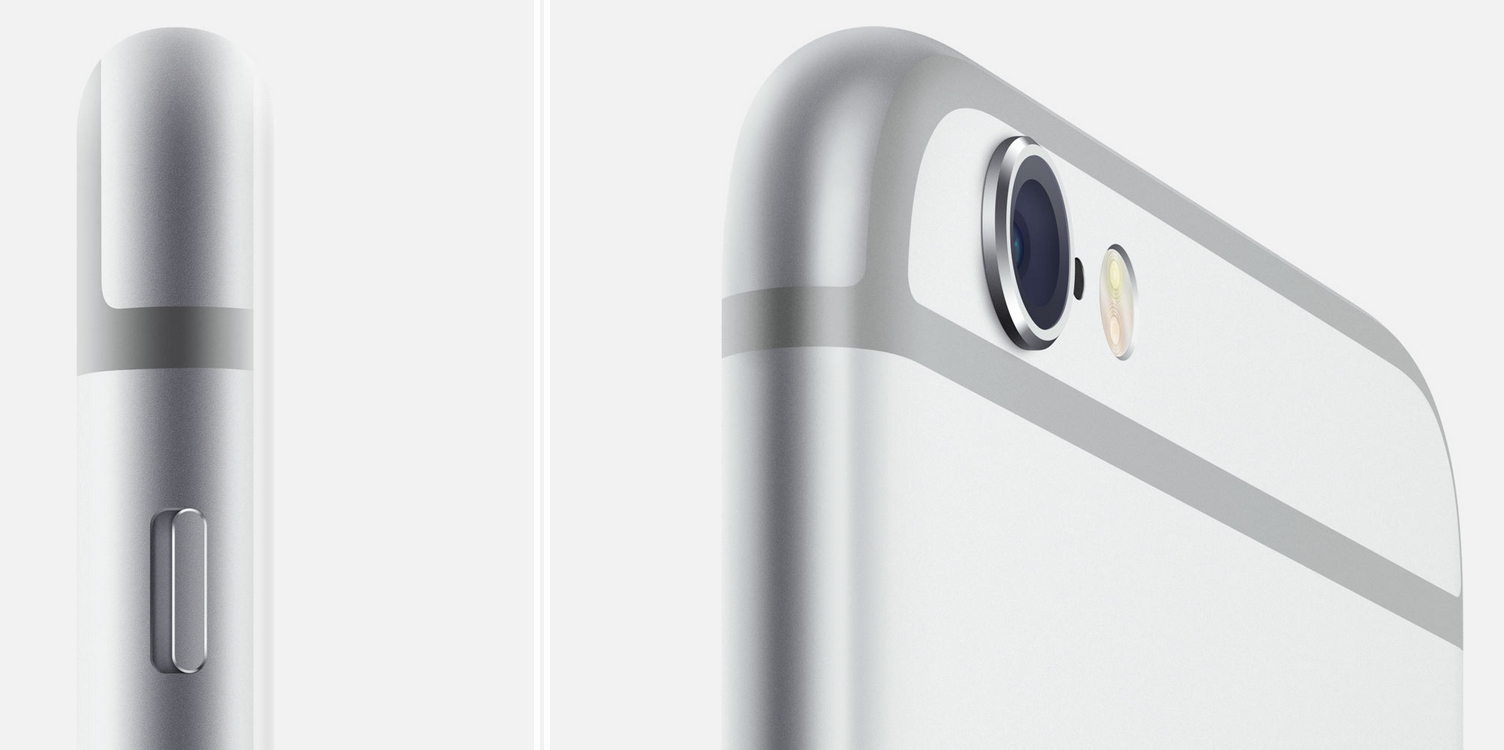 What's the same
Both new iPhone 6 models feature a cosmetic redesign, opting to round out the squared edges of the iPhone 5 and iPhone 5S. Gone is the era of a blocky, slab-like design that the iPhone 4 ushered in. Happily, both devices are crafted from glass and metal, unlike last year's puzzling, plastic iPhone 5C.
Both iPhones come in three colors: silver, gold, and space gray, just like last generation. Both run on Apple's next generation processor, the A8 64-bit chip, and both include the M8 motion coprocessor, the next generation of a chip introduced with the iPhone 5S and optimized for power efficient fitness and movement tracking. Beyond the A8 and M8, both models introduce a barometer, a sensor that further optimizes geolocation using elevation tracking—a handy tool for more accurate fitness data (think running up stairs or climbing hills on a bike).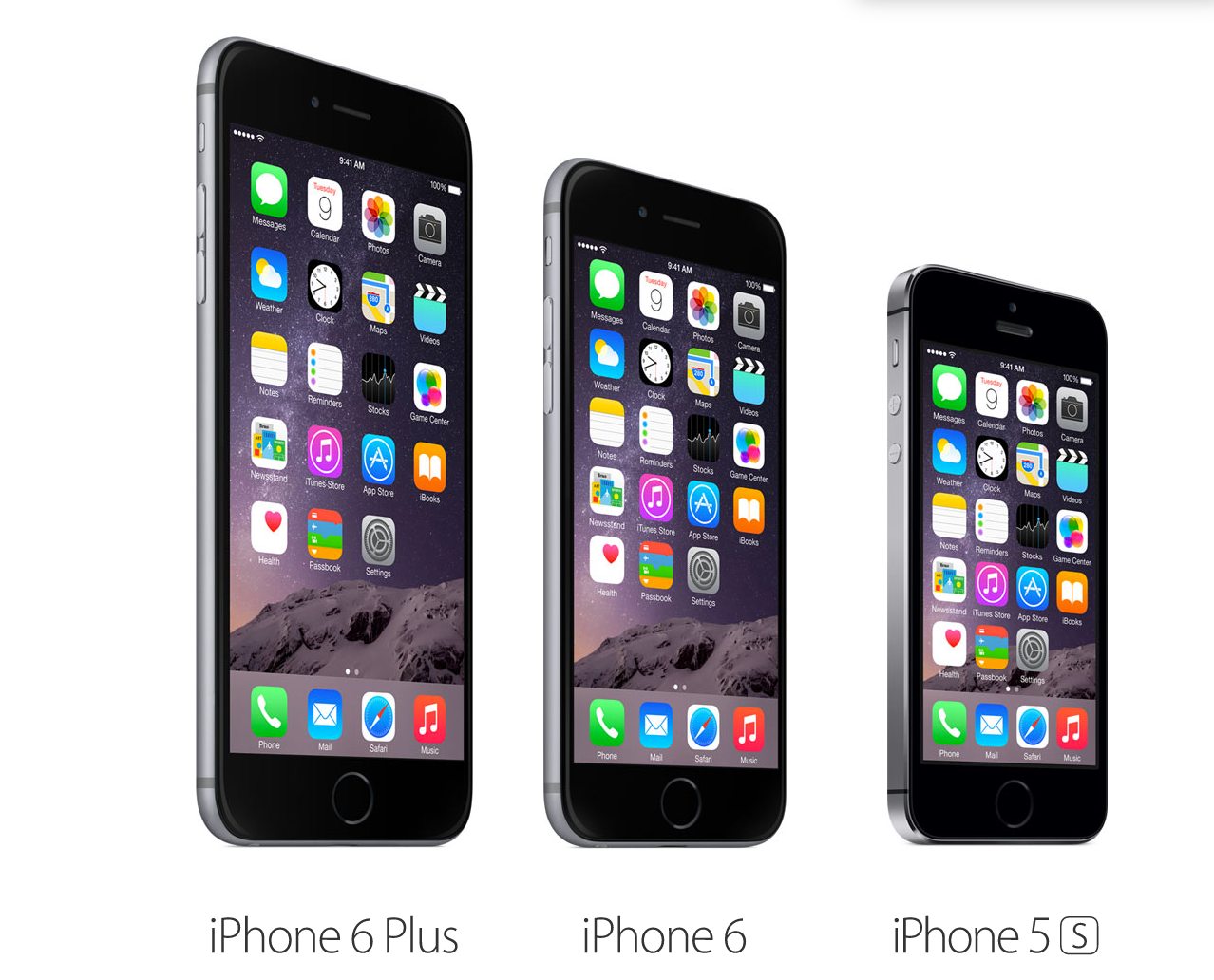 The two models also claim to enable enhanced speeds over existing 4G and WiFi networks with support for more LTE bands. Like the iPhone 5S, both devices come equipped with Touch ID, which lets you use your fingerprint to sign into an iPhone or make App Store purchases. Both the iPhone 6 and the iPhone 6 Plus support Apple Pay, the company's ambitious new NFC payment system that makes it possible to use your iPhone like a credit card, paying with a tap instead of a swipe anywhere that NFC is supported. Both devices ship with iOS 8 and support a landscape mode to accommodate the UI needs of a larger screen.
If you're mulling an iPhone upgrade, it's probably best to actually head out to an Apple Store and test drive both versions of the Apple's new iPhone this time around. Bigger might be better, but it certainly isn't for everyone.
Remix by Max Fleishman