Apple's list of problems continues to grow. Despite a huge release and two new iPhones, people have all but stopped updating to iOS 8, according to numbers released by Apple.
Apple released iOS 8 adoption numbers on September 21, four days after it was released to the public. Measured by checking the devices that access the iOS App Store, iOS 8 adoption had reached 46 percent in that short period. In updated numbers released on October 5, however, the number of users on iOS 8 adoption had only grown to 47 percent.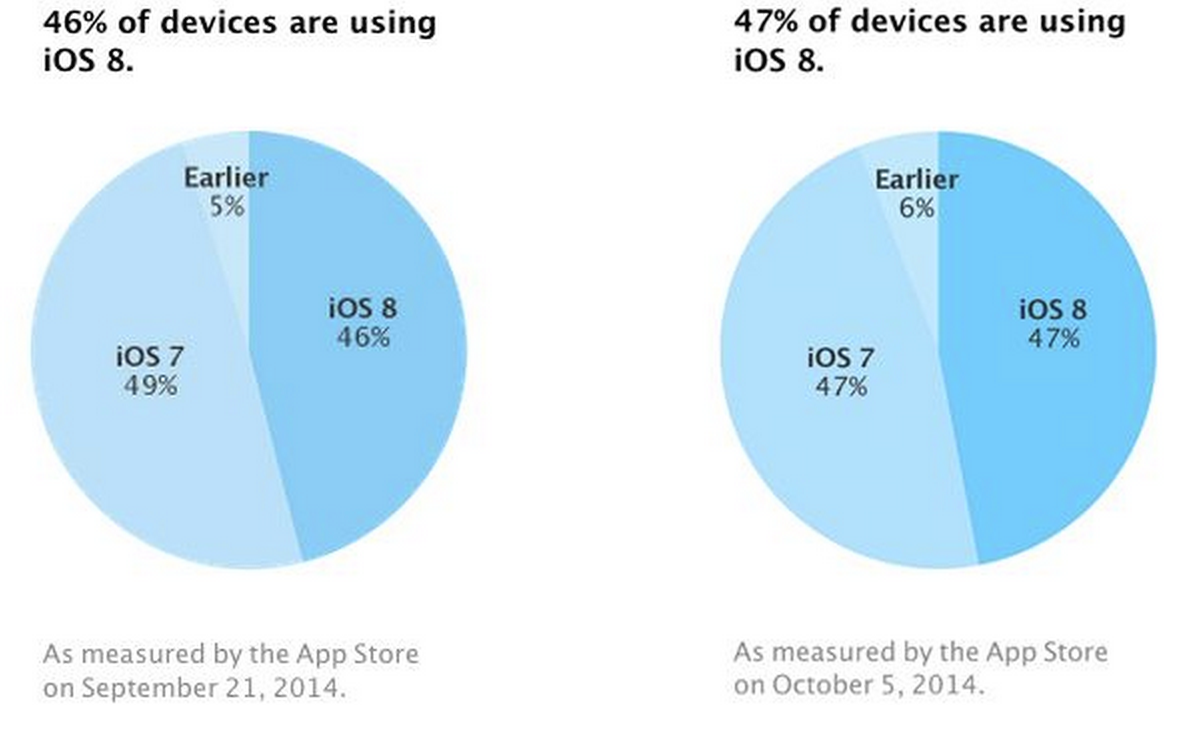 Possibly the biggest reason for the lack of users updating to iOS 8 may be the disaster that was iOS 8.0.1, which may have created pause in those who were considering updating. 
IOS 8 was very buggy at launch—to the extent that HealthKit apps were pulled from the App Store upon the mobile operating system's release—and the latest update, iOS 8.0.2 hasn't fixed everything.
The huge swath of space needed for the iOS 8 update—over 5GB—is likely another major factor in the slow adoption of Apple's newest operating system. 
With the cheapest iPhone coming with only 16GB of storage, and only around 12GB that's actually useable, it can be a huge pain to free up enough space to get the update.
Is it worth deleting a ton of photos or apps for a buggy update? I doubt it. Get it together, Apple.
Photo via Apple | Remix by Jason Reed