Howard Schultz, the former Starbucks CEO considering a presidential run and Twitter ratio magnet, deleted a tweet on Wednesday where he linked to a column that made disparaging remarks about several 2020 Democratic presidential primary candidates.
Schultz, who announced earlier this week he is considering running for president as a "centrist independent," tweeted a column that surmised that he could win the presidency should he officially enter the fray. In his tweet, the former Starbucks CEO thanked the writer for "a thoughtful analysis of what's possible."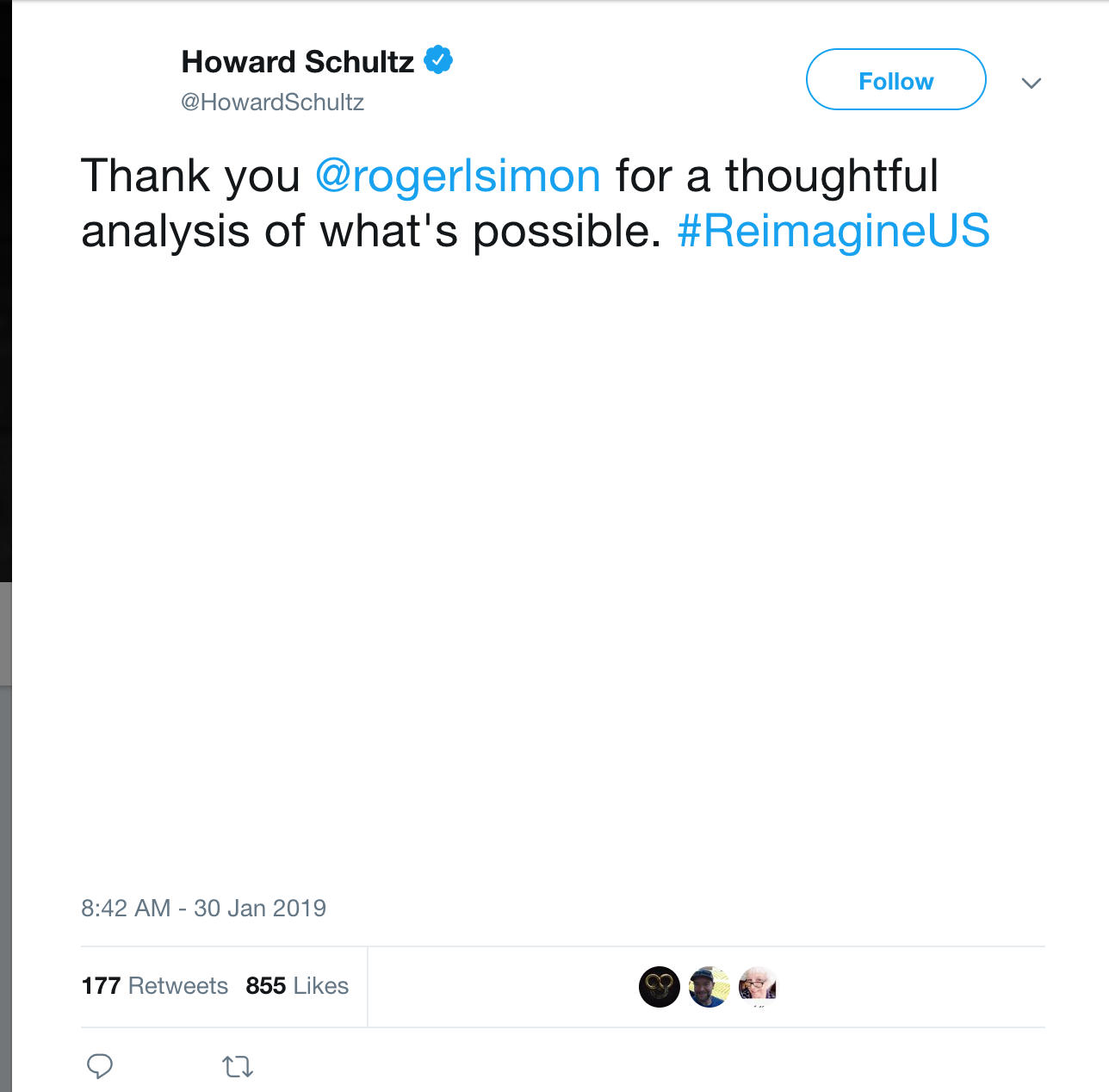 However, the column calls Sen. Kamala Harris (D-Calif.) "a shrill" and refers to Sen. Elizabeth Warren (D-Mass.) as "fauxcahontas," a variation of President Donald Trump's nickname for the senator.
Schultz's tweet appears to have been deleted on Wednesday evening. An aide told a Washington Post reporter that the potential presidential candidate was not personally responsible for tweeting it.
Before its deletion, the tweet was following the same pattern that nearly all of Schultz's tweets about his possible presidential run have gone through: being ratioed.
His announcement about thinking of running as a "centrist independent" caused an avalanche of people calling for him to not to enter the 2020 race–and culminated in a heckler shouting at him during a book event in New York, calling him an "egotistical billionaire asshole."
Trump also has weighed in on a possible presidential run from Schultz, saying that he doesn't think the former Starbucks CEO has the "guts" to square off against him.
READ MORE: