The most annoying aspect of filming video on a smartphone may finally be behind us.
Vertical video syndrome (VVS) has ruined what could've been great videos for years by framing it in a narrow, vertical view, and while it might be perfectly fine on an iPhone or Android, the instant it's uploaded to YouTube to all goes to hell. It could be easily solved by just turning your phone around 90 degrees, but it's so far been fruitless to the technologically challenged (e.g. parents) and those catching prime moments on camera until now.
Horizon plans to change that. It's creating an app that plans to take the thought out of trying to choose whether to shoot film in horizontal or vertical view by shooting everything horizontally, no matter how you're holding the phone.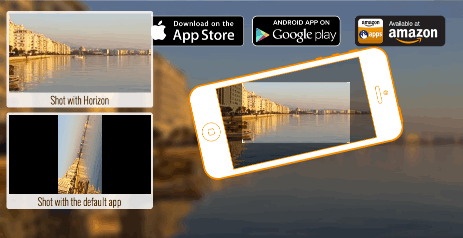 With the capability of tilting to zoom, real-time filters, slow-motion support, and 2K resolution, it's even simpler to produce video than before. Only just recently making the jump to Android, it's free on Google Play and Amazon, but you'll have to shell out $1.99 to get it in the App Store.
Will it ultimately berid the world of VVS? Probably not, but it's a start.
Photo via Horizon/YouTube