Google Maps can help you find restaurants, places of interest, and even toilets. Now, it can help you find the best place to lie down for a quick snooze.
Google Naps, a new interactive site by Netherlands-based "Kakhiel" and "Venour,"  does exactly what you expect, suggesting everything from park benches to wide open fields to indulge in some quick shut-eye. Appended to each location is a short description: "You can have nap here and fall asleep to the sound of the sea down below" reads one for a field in southern England.
I tested out Google Naps for myself, for the sound journalistic reason of being kind of sleepy right now. Plugging in my home area of Philadelphia, I was a little saddened to discover that the closest napping spot is on the grounds of the Pennsauken Country Club in Pennsauken, New Jersey, over 10 miles away. "Watch for flying golf ball" a user warns.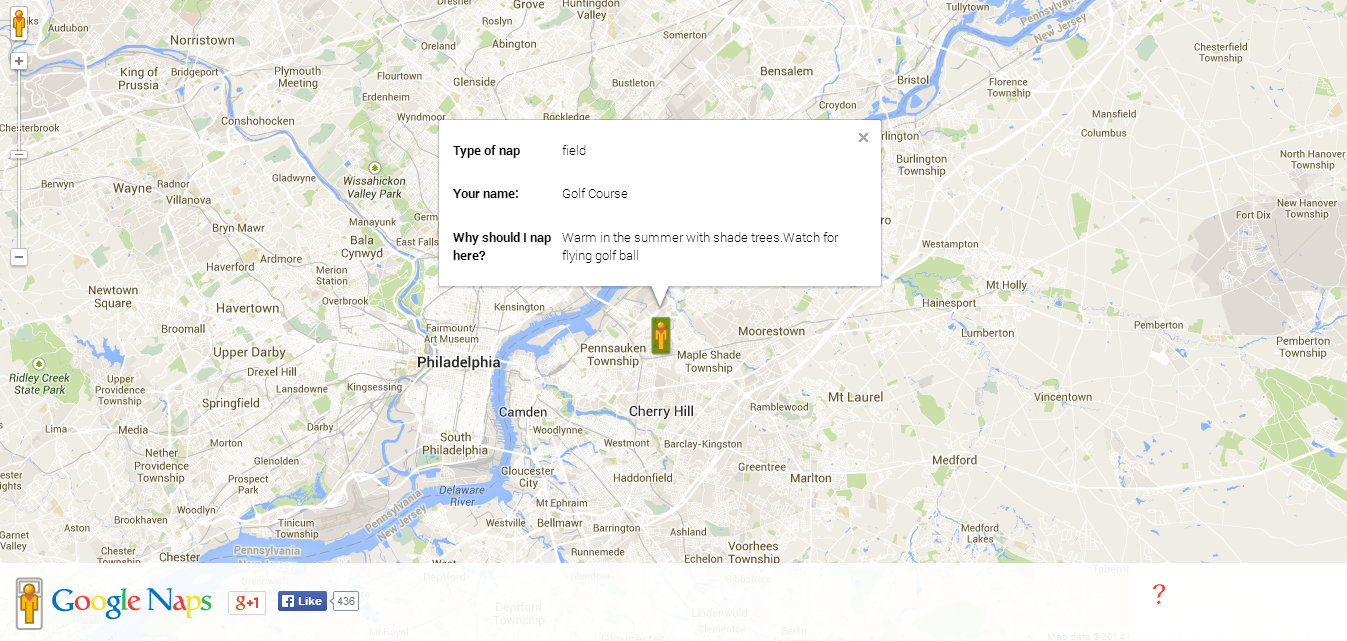 I decided to check out New York City, where there are a few more napping spots.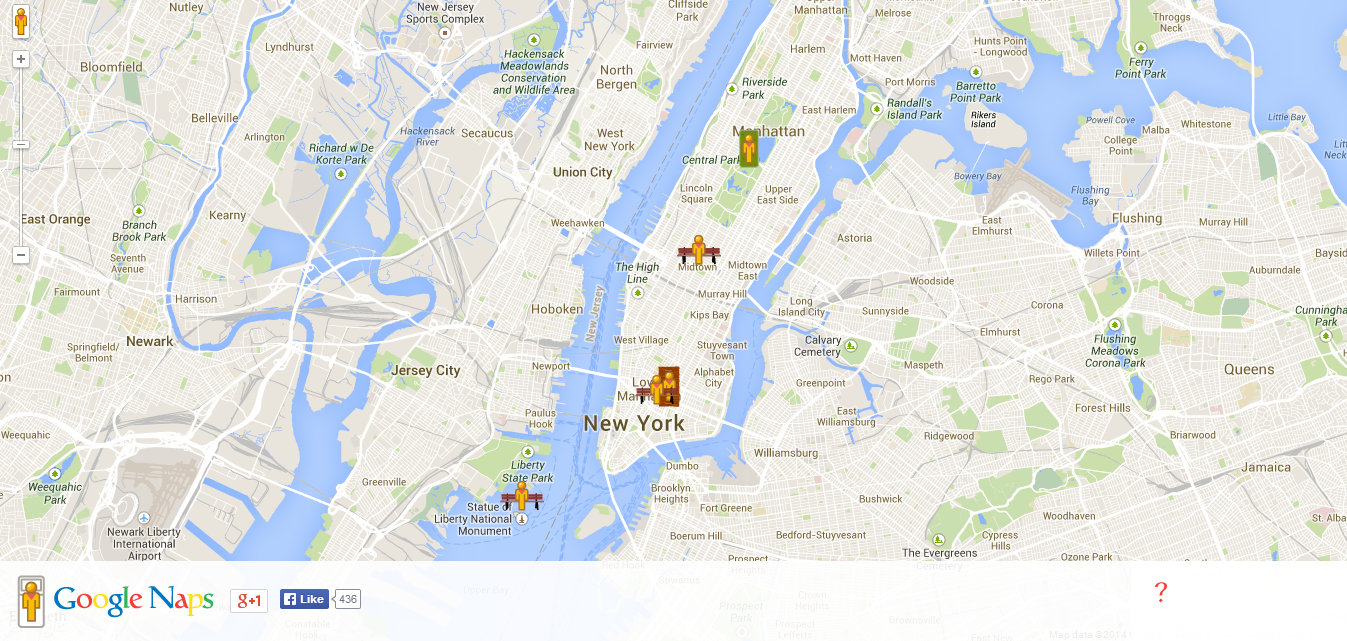 "Sleep inside Lady Liberty" suggests a user who has pegged the Statue of Liberty as a napping spot.
Google Naps is understandably overflowing with suggestions in the creators' home area of the Netherlands (specifically in and around Amsterdam). But man does it need more users on this side of the pond.
Because I am still tired. And I don't take well to golf ball injuries.
H/T TheNextWeb / All images via Google Naps / Main image via marabuchi/Flickr