Modern art, in its simplicity, sometimes contains a wealth of meaning. For media artist Dmitry Morozov, the colorful art he creates with one device shows us that humanity has done a good job of tampering with the integrity of the air around us.
Wanting to visualize the floating impurities, Moscow-based Morozov created an apparatus that scopes out air pollution and dust particles in the immediate area and creates glitch art out of it. Glitch art evolved from the errors we deal with when we use with analog and digital devices. Morozov's device, called Digioxide, is wireless and can be connected via Bluetooth to transmit the data it collects, according to his website.
The device is a small contraption of boxes upon boxes, wires, and what appears to be a plastic nose that wiggles back and forth to literally sniff the air for gases—like carbon monoxide, carbon dioxide, formaldehyde, and methane—with the simple press of a button. Digioxide measures small areas—in the demonstration video, the user never seems to move the device more than a foot while gathering data. While Digioxide actually makes a video, a small printer built into it produces stills to provide a snapshot of what you're breathing in at a given moment.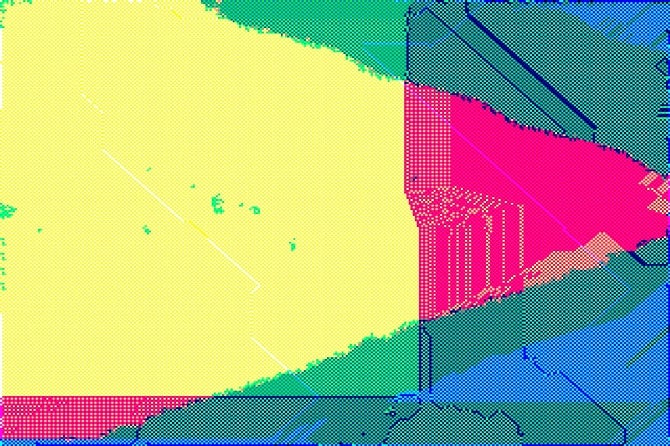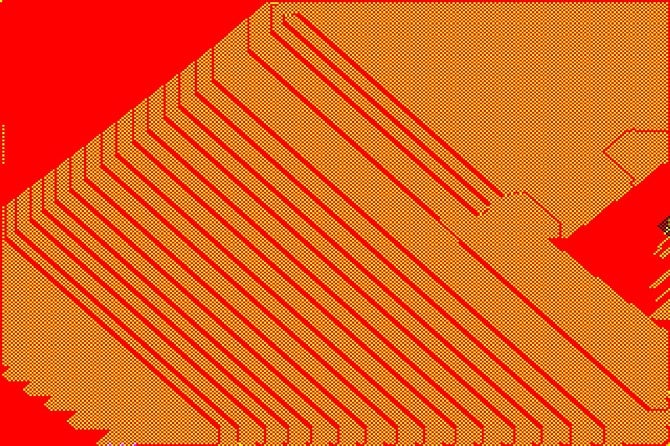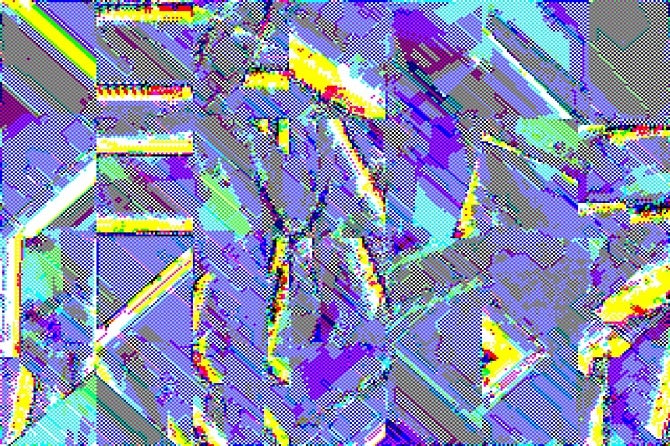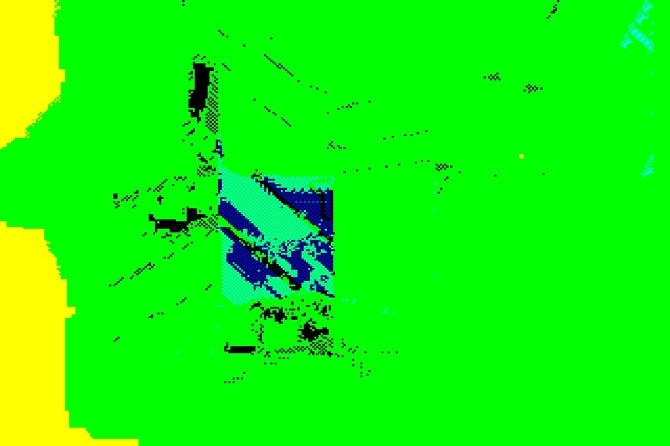 And the colors, while eye-catching, are alarming. The colors you see are based on the level of toxins in the air around you. Green means that it's fresh air. "The more pollution I get, the more beautiful the images are," Morozov told Wired. "It's a little bit ironic."
Morozov, whose other projects involve experiments in visualization and sound, traveled throughout Moscow, on busy sidewalks to city parks, to observe the pollution in different areas. The most pollution occurred during rush hour, while the snapshot of the air at a local park shows how drastically the air can change depending on your surroundings. It's a somewhat bleak look into how humanity has tainted the air over time, but at least it's interesting to look at.