The value of Bitcoin keeps rising exponentially, and less than a month after breaking the $7,000 mark, the volatile cryptocurrency set a new record high on Sunday, zooming past $9,000.
After reaching a high of $9,384 on Sunday morning, it temporarily dropped to $9,249 before rebounding. The price as of this writing early Sunday afternoon is $9,444.
A month ago, the price for one Bitcoin was $5,890. Since then, the price simply continues to increase by massive percentages. If you look at the journey Bitcoin has taken in the past three months, the new price is startling. Take a look at this graph, via Coindesk.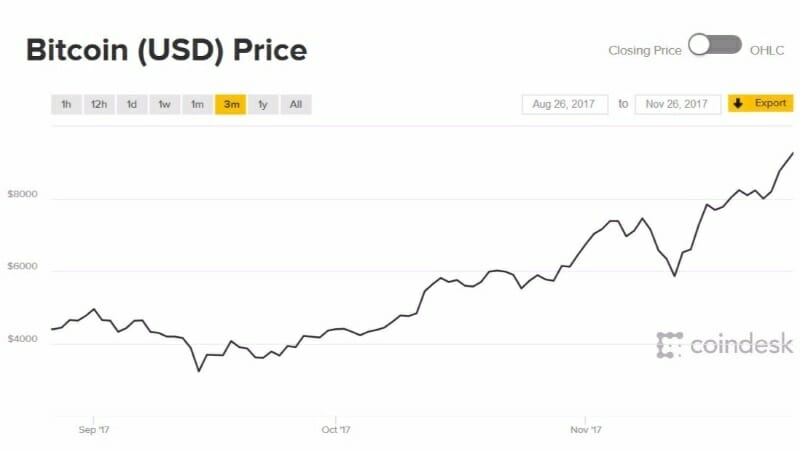 Last month, cryptocurrency investor Mike Novogratz told CNBC, via Futurism, he wouldn't be surprised to see Bitcoin reach $10,000 by April 2018. Perhaps, it'll reach that mark this week.
"Yes, it's a bubble, it's going to be one of the great manias of all time," Novogratz said at the time. "Bitcoin happens to be the bellwether of this entire decentralized revolution, so it's the easiest way people get gain exposure to it."