Apple just wrapped up its massive WWDC 2017 event, leaving us with a ton of new announcements to unpack. The smartphone giant detailed updates to the operating systems powering the iPhone, Mac, and Apple TV. It also released several incremental upgrades to some of its hardware and unveiled a few highly anticipated new products—the first time it has done so since 2013.
Needless to say, this year's conference is one of its biggest yet, and it will pave the way for Apple's future well into 2018.
Let's take a look at the top 10 announcements from WWDC 2017.
iOS 11: The future of the iPhone
The operating system that will soon run on millions of iPhones and iPads, iOS 11 comes with synchronized iMessage conversations, which means if you delete a message on one device, it will now be deleted on all of your Apple devices.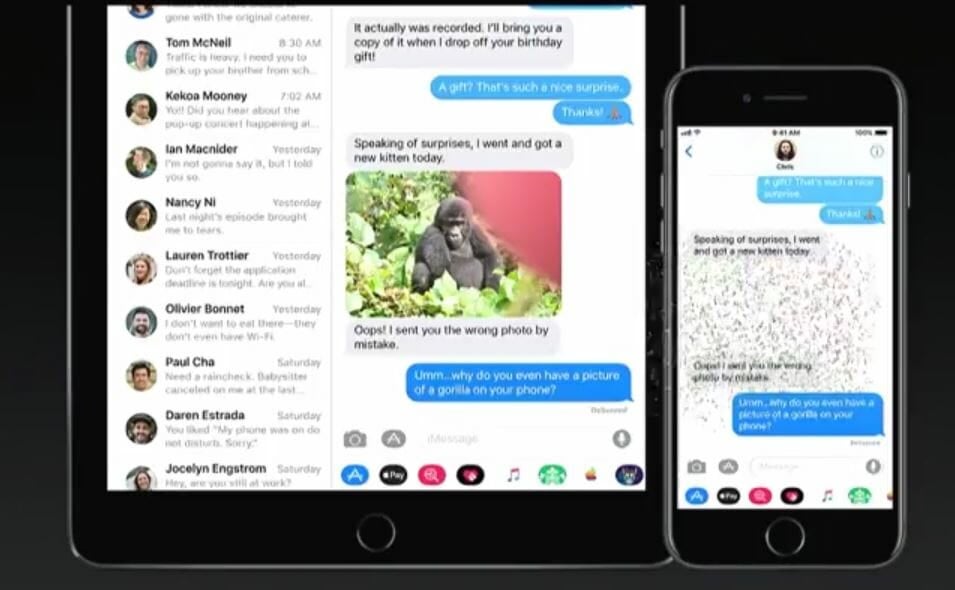 Apple Pay is now integrated into iMessage, which will allow for peer-to-peer payments, similar to Venmo.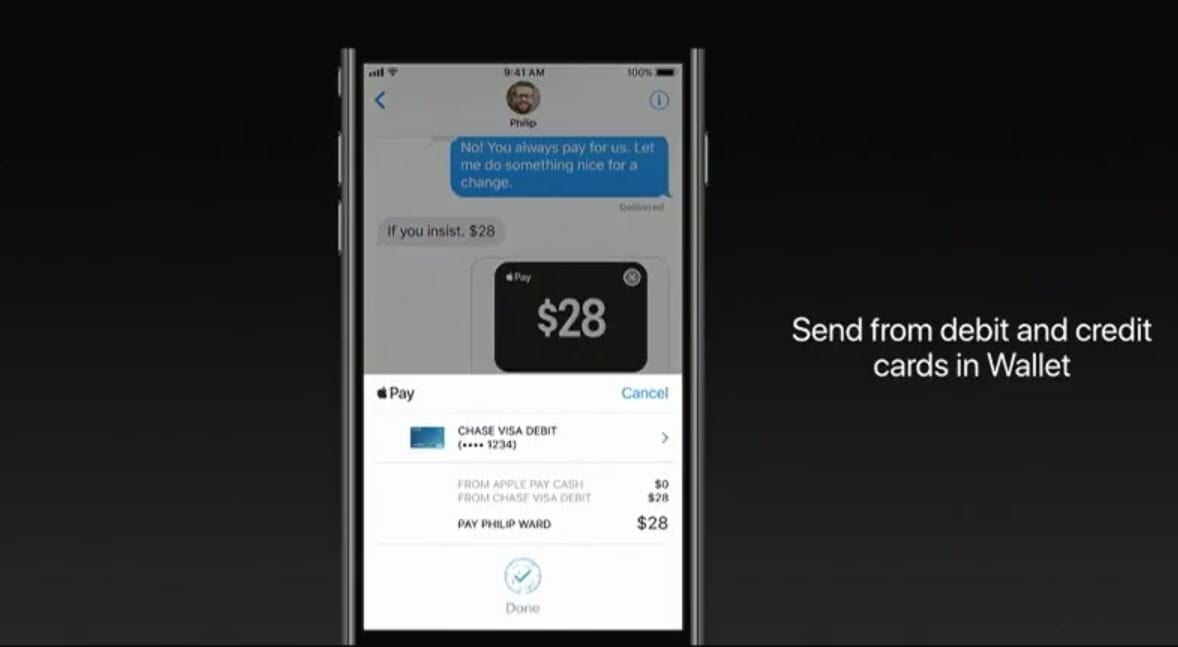 iOS 11 also gets a new single-panel control center for changing some of your phone's most frequently used and important settings like volume control, Wi-Fi, and Bluetooth. The idea was to make a simple, streamlined interface with "3D touch" that allows users to see more detailed settings only when they need to.
Lots of welcome improvements all over iOS 11.

…except control center. Not sure about that one. pic.twitter.com/5rvd9HBOFu

— Marques Brownlee (@MKBHD) June 5, 2017
Apple Maps has been updated with new floor plans of malls and airports and will integrate speed limits and lane guidance into its navigation. A new Do Not Disturb While Driving feature mutes any distractions while you are on the road. Its default setting blocks incoming text messages, but senders can say their message is "urgent" in case of an emergency.
The developer edition of iOS 11 is available today, while the full consumer version will start shipping this fall.
App Store redesign
The App Store is also getting a big redesign with a new tab called Today, which will highlight one new app and its developers each day. The company is trying to bring back the excitement you got when you started searching for apps on your first iPhone. The App Store will also finally have a dedicated Games tab.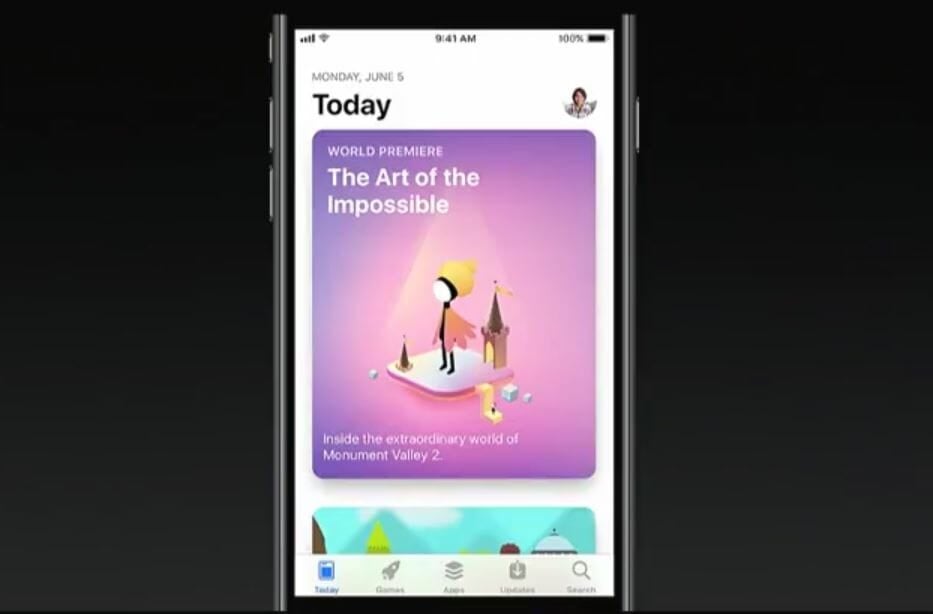 The new design looks a lot like Apple Music and Apple News with a cleaner, more colorful interface.
Smarter Siri
Apple upgraded its personal assistant Siri with a new voice. The company showed how Siri can say "sunny" in three different, more natural ways. Gone is its robot-like voice, and in its place is a personal assistant that could, for better or worse, pass as human. There is also a new male voice for Siri.
Siri getting new voice-male & female Siri will translate in more languages #WWDC #Apple pic.twitter.com/gftRDBYToE

— Janine De la Vega (@JaninePAPD) June 5, 2017
Siri will also translate languages for you. You can ask it to translate or answer in Chinese, French, German, and Italian to start.
And finally, the personal assistant will give you recommendations for what you should search next based on content you recently searched. For example, if you are traveling to Iceland, Siri might recommend things to do in Reykjavik.
The Siri Speaker: HomePod
Apple showed off a sneak peek of its highly anticipated Siri speaker, called HomePod. It looks a lot like the failed Mac Pro, and includes six microphones to pick up your voice (Alexa has seven). It comes packed with a bunch of drivers, including seven tweeters and a four-inch subwoofer, all controlled by an Apple A8 chip—the same processor that powers the iPhone.
After Apple sacked the design team for the disgraced cylindrical Mac Pro, it rehired them for the HomePod. #WWDC17 pic.twitter.com/zElfkPdguP

— Stephen Shankland (@stshank) June 5, 2017
The HomePod isn't entirely wireless—you will need to plug it into the wall before establishing a wireless connection to your device.
Apple claims the speaker can sense the space of your room and adapt its sound to fit its environment best. It sounds a bit gimmicky, but we'll wait 'til we get our hands on one before making a final assessment.
HOMEPOD, recycled from Mac Pros that were never sold pic.twitter.com/PGMHnVrlrV

— nicole nguyen (@nicnguyen) June 5, 2017
Of course, the HomePod comes with Siri built-in, and Apple included a bunch of new music-driven commands, like "play the number one song on June 5, 2017" or "Tune to NPR instead."
The HomePod will be available this December for $350.
iMac/MacBook updates
Apple announced a refreshed iMac, the company's all-in-one desktop. The new 21.5- and 27-inch versions get upgraded 4K and 5K displays that are 43 percent brighter than the previous model. They also come with updated seventh-generation Intel Core processors and solid-state hard drives the company claims are 50 percent faster than those on last year's models. Maximum memory is also doubled—32GB for the 21.5-inch display and 64GB for the 27-inch.
Apple introduces new iMac with Kaby Lake processor #WWDC2017 pic.twitter.com/m66nkIQKMD

— The Apple Tips (@the_apple_tips) June 5, 2017
The new Macs also have two Thunderbolt 3 ports USB-C ports, plus upgraded graphics. The 4K 21.5-inch will sport Radeon 555 or 560 graphics cards, while the 5K 27-inch model comes with Radeon 570, 575, or 580 GPUs with VR support.
The 21.5-inch will start at $1,100, while the 5K 27-inch model will cost $1,800.
MacBook Pro and iMac new prices #WWDC2017 pic.twitter.com/uqP6EfONp2

— Isaias Velez (@IsaiasVelez_) June 5, 2017
Apple also updated its entire MacBook Pro line with the new, seventh-generation processors. The 12-inch MacBook starts at a lower $1,300 price point, the same price as the 13-inch MacBook Pro (without the touch bar). The 15-inch MacBook Pro will go for $2,400.
iMac Pro
Apple also gave a short sneak peek of an upcoming Space Gray iMac Pro. The company claims it is the most powerful Mac ever made. It will come with a new cooling system that allows for increased performance in the form of 8-, 10-, or 18-core Intel Xeon processors.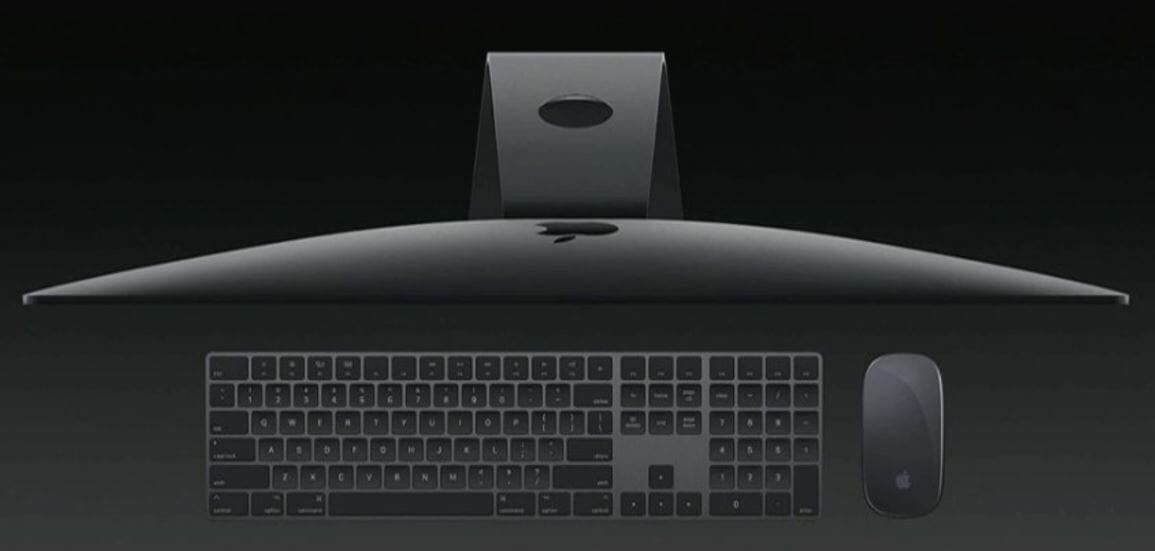 It will also come with AMD's new Radeon Vega graphics with up to a staggering 16GB of GPU RAM, 1 to 4TB of SSD storage, four Thunderbolt 3 ports, and future-proof 10-gigabit Ethernet support.
Here is Apple new iMac first Look pic.twitter.com/mHPOTeJYKC

— Boon fitness (@boonfitness17) June 5, 2017
None of those components come cheap, of course. The iMac Pro, which looks identical to Apple's current 27-inch 5K iMac, will start at $5,000 and will be available in December.
macOS High Sierra 
The new operating system for Apple computers is called High Sierra (seriously). It will get an upgraded version of Safari, which Apple claims will be the fastest web browser around, with 80 percent faster JavaScript performance than Chrome.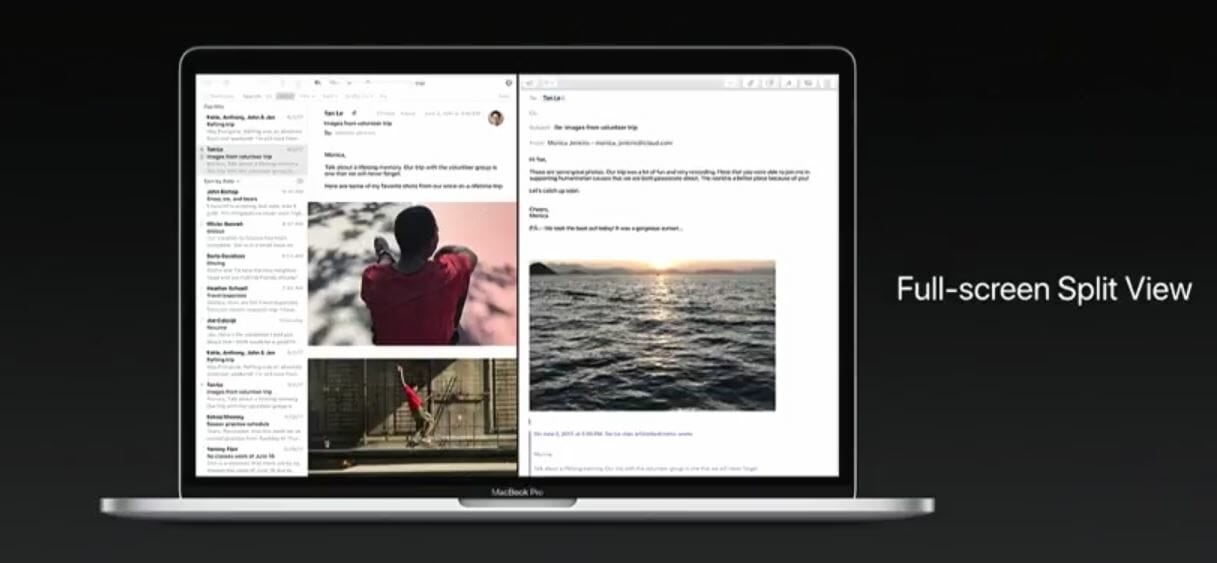 The operating system now supports split-screen for its email app, and Apple claims Mail now uses up 35 percent less disk space. High Sierra will also receive a new interface for photo storage, can recognize faces automatically, and will synchronize its identification across multiple devices. There is also a persistent sidebar and a new view that shows all imports in chronological order.
You will be happy to know that macOS High Sierra will come with a security feature that will block ad trackers as you navigate the web. That should mean companies won't be able to throw a bunch of ads at you that are based on your online habits. The new OS is also able to block autoplaying videos.
High Sierra is more about optimization than adding new features. An updated file system can now duplicate files—even video—instantly, and comes with a new graphics rendering framework called Metal 2, which is compatible with virtual reality content.
iPad Pro
Apple is sticking with its tablets, announcing a new iPad Pro for the lineup. The 10.5-inch display can fit a full-sized onscreen keyboard. Apple will also include a "smart keyboard," similar to the one found on the Surface tablet. The new tablet gets what Apple is calling "ProMotion," or a 120Hz display. That's the same refresh rate you'll find on the best TVs, and it should make the screen feel smoother and more responsive.
Better iPad Pro configurations. #WWDC2017 pic.twitter.com/rXy1TDUL0y

— Lance Ulanoff (@LanceUlanoff) June 5, 2017
A really interesting inclusion is the iPad's ability to update its refresh rates on the fly to save energy. For a still image, the display will decrease its refresh rate down to 24Hz, but then it can bring it back up to 120Hz for video. The iPad Pro will be powered by a six-core A10x chip and 12-core graphics chip, which Apple claims is 40 percent faster than the A9X chip, and 500 times faster than the first iPad. The iPad Pro's battery life is rated at 10 hours. It will come with a 7MP front-facing and 12MP-rear camera with optical image stabilization and 4K video.
The new 10.5-inch iPad Pro will cost $650 for 64GB version, while the 12.9-inch with 64GB will cost $800.
Apple TV
Apple announced that the Amazon Prime app will be coming to Apple TVs, filling a glaring hole in the company's Apple TV store. The Apple TV still has not received an update to support 4K video.
Camera upgrades 
Photos taken from Apple devices are expected to look better than ever before, especially in low-light. That is thanks to a new compression system that can decrease the size of your images by 50 percent without damaging their quality.  The company will also be transitioning from JPEG images to its own HEIF format, which is based on the HEVC video coding format.
Apple also added a number of new effects and editing tools to Live Photos, or short video clips. You will now be able to take out a single frame from a Live Photo. You can also use effects like Loop (replay), Bounce (like Boomerang), and a long-exposure feature to give your images a more professional look.