Israel Adesanya (17-0) fights like a man who has been gifted the answer to life's mystery. Unlike many mixed martial artists who approach their trade with a sense of grim purpose, the Nigerian-born Adesayna is charismatic and lighthearted inside the cage, blessed with speed and daring and calm. He's partial to spinning kicks and strange angles and leaping attacks, but his truest weapon is his fluidity—punches slipping into kicks that then melt into knees—coupled with footwork and head movement that make him all but untouchable.
Seven years and 17 fights into an undefeated career—a record he'll put on the line vs. Robert Whittaker at Saturday's UFC 243 on ESPN+—and unmarred by injuries or other serious setbacks, Adesanya seems to fly high above the cares and concerns of others. He is the heir apparent to Anderson Silva. A blessed soul.   
Meanwhile, Whittaker, the UFC's undisputed middleweight champion, has been blessed and cursed in equal measure. In July 2017, the longtime UFC veteran beat Yoel Romero to become the interim middleweight champion—the first-ever UFC champion from Australia or New Zealand—but that high point would prove to be the kickoff to a long period of misery. Damage from that fight forced him into knee surgery that kept him out of action for the rest of the year. He recovered just in time to pull out of his next fight in March 2018 to deal with complications resulting from a staph infection, and after finally defending his title that June, Whittaker had to pull out yet again, this time just hours before his fight in February against Kelvin Gastelum, due to an intestinal hernia coupled with a twisted and collapsed bowel.
No doubt his broken heart felt worse than any stomach pain.
It's now been 16 months since Whittaker stepped into the Octagon, and during that period, Adesanya has made himself a star, fighting four times—each performance more brilliant than the last—culminating in what some consider one of the best fights of all time, his five-round gem against Gastelum for the interim middleweight title in April. All poor Whittaker could do during Adesanya's meteoric rise was sit and watch and agonize. Now his chance for redemption is finally here.  
For Adesanya, the best way to win the title-unification fight and bring much-needed clarity to the middleweight division is to be the same daring, free-flowing, electric presence he's always been, defying logic and gravity and probability in the name of invention and art. For Whittaker, it wouldn't make sense to try and match Adesanya experiment for experiment. Maybe the best way for Whittaker to win is to go in the opposite direction: to drag Adesanya down to earth, to slow him down by introducing him to the burden of misery and the weight of disappointment that he's had to become familiar with, to channel the pain and uncertainty of the last 16 months and the drudgery of his pre-fighting life as a bricklayer. Maybe try to snuff out the spark that propels Adesanya forward, crushing his exuberance by taking all the joy out of fighting.
Here's everything you need to know to stream the Whittaker vs. Adesanya fight.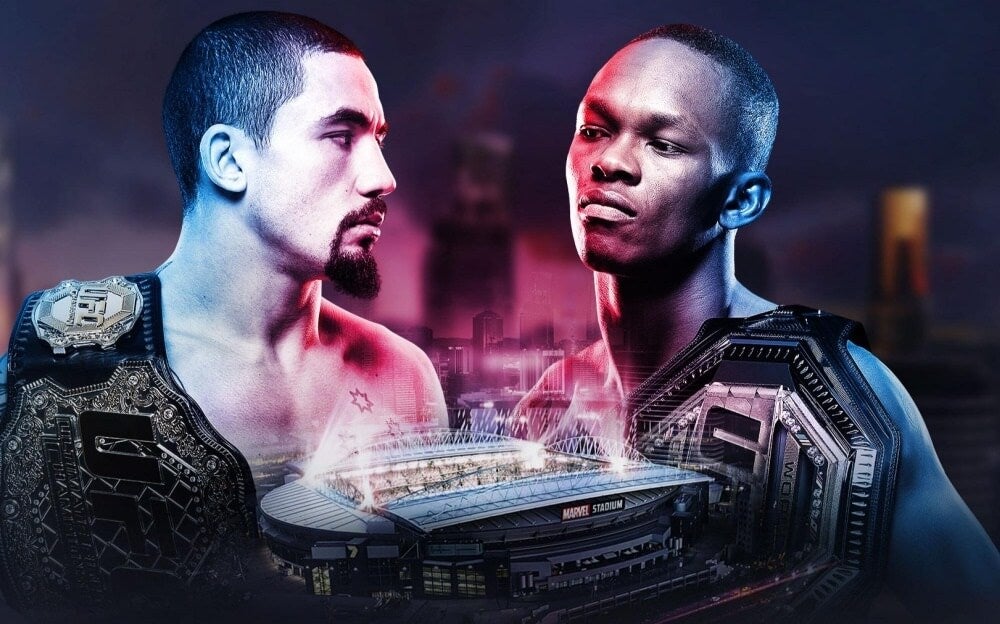 UFC 243: Robert Whittaker vs. Israel Adesanya
When: Saturday, Oct. 5 at 10pm ET
Where:

Marvel Stadium in Melbourne, Australia

Streaming: ESPN+
UFC 243: How to watch Whittaker vs. Adesanya
Thanks to an unprecedented seven-year deal, ESPN+ is now the only way to watch UFC 243 (and all subsequent UFC PPVs). Aside from ESPN+ becoming your one-stop shop for UFC, the OTT service also offers the UFC PPVs for $5 less than you used to pay. Here's how it breaks down:
UFC 243 cost:
In other words, you can buy UFC 243 for just $59.99, but if you spend $20 more, you'll also receive one year of ESPN+ for free. That's a $50 value, and if you're a big UFC fan, that's a good deal. Along with plenty of exclusive live events (see below), you can also watch 20 UFC Fight Night events every year with ESPN+.
If you don't currently subscribe to ESPN+, you can purchase UFC 243 from your desktop or smartphone here. If you already subscribe, you can easily buy the PPV from the ESPN app by simply clicking on the event in the ESPN+ tab.
One thing to remember: Only the UFC 243 main event card will be featured on ESPN+, and you will have to pay the $59.99 PPV fee (full schedule and watch guide below). Here's the main event card:
Robert Whittaker vs. Israel Adesanya
Al Iaquinta vs. Dan Hooker
Tai Tuivasa vs. Serghei Spivac
Luke Jumeau vs. Dhiego Lima
Justin Tafa vs. Yorgan de Castro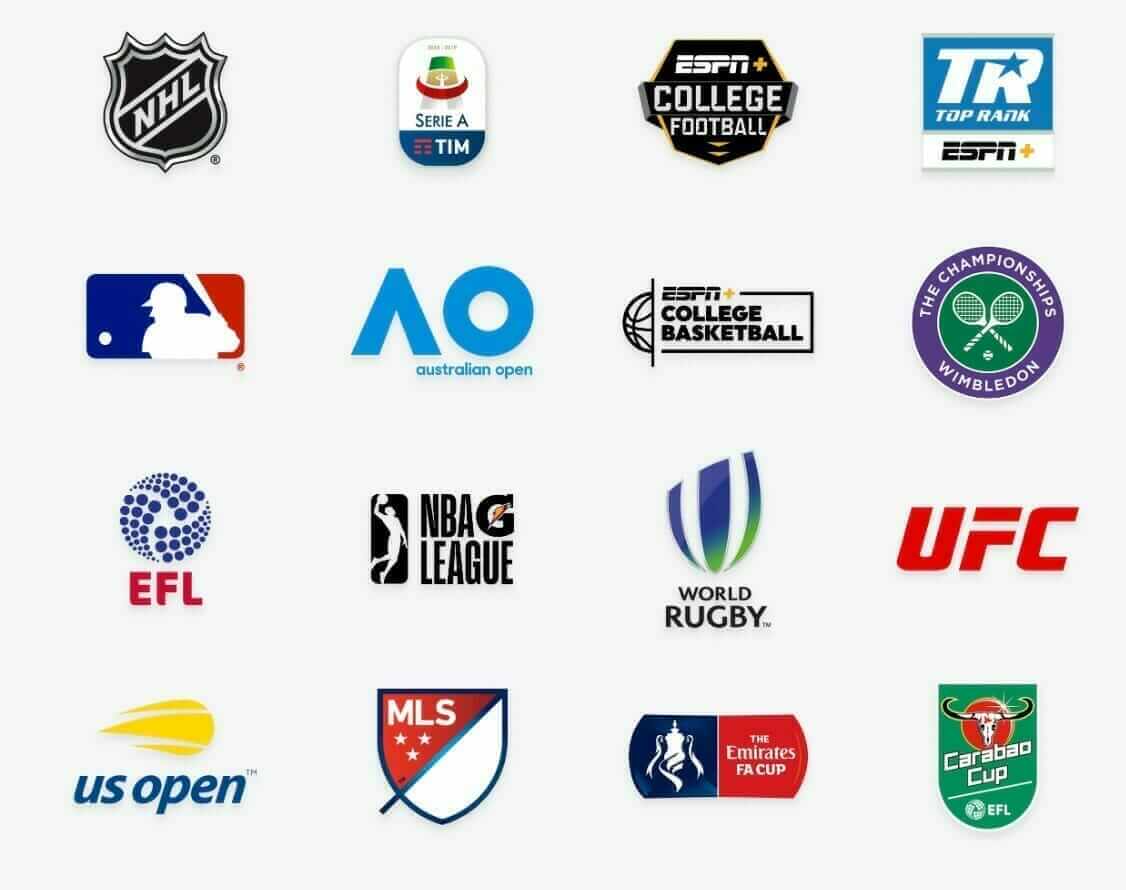 Devices: Chromecast, Amazon Fire Stick and Fire TV, Apple TV, Android TV, Roku players and TV, Oculus Go, Xbox One, PlayStation 4, Samsung smart TVs, and iOS and Android devices
ESPN+ is ESPN's OTT subscription service. It works as an extension of the ESPN app that you probably already have on your mobile device. Ever notice the live events, articles, or series tagged with a gold "E+" in the corner of the app? Those are the ones that are locked behind the ESPN+ paywall. It's literally thousands of events per year, including the aforementioned 20 UFC Fight Nights and a bunch of exclusive Top Rank boxing events. You'll also get all of the best 30 for 30 episodes, daily MLB action, every out-of-market MLS game, international soccer, and more college sports than you'll know what to do with.
Along with access to a number of original series, your ESPN+ subscription also gives you fewer ads across the ESPN network.
TL;DR: It's a great deal and essential for just about every sports fan.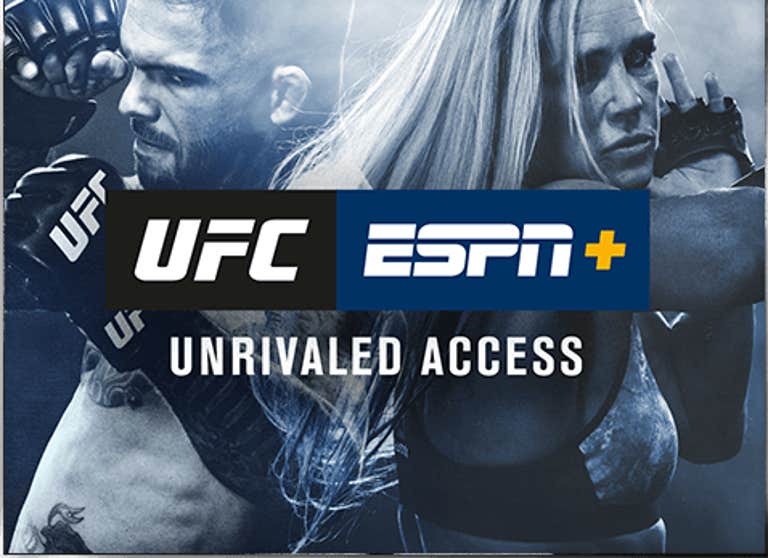 UFC 243 live stream: ESPN2 prelims
Just in case you need a reminder: Your ESPN+ subscription will not allow you to watch the ESPN prelims for free. You'll still need a cable or live TV subscription to watch it on the network beginning at 8pm ET. Here are the matches you'll be able to watch on ESPN2:
Jake Matthews vs. Rostem Akman
Callan Potter vs. Maki Pitolo
Brad Riddell vs. Jamie Mullarkey
Megan Anderson vs. Zarah Fairn
If you don't already have a way to watch ESPN2 online, every major live TV streaming service carries the channel, and all of them offer at least a one-week free trial before you have to start paying. And once you download the ESPN app and punch in your credentials, you can watch the prelims and the main event from one convenient location.
2) Sling TV
3) YouTube TV
Cost: $49.99 per month 
Devices: Google Chromecast, Roku, Apple TV, Android TV, Xbox One, iOS and Android devices
Cost: $44.99-$79.99 per month  
Devices: PlayStation 3 and 4, Roku, Amazon Fire, Google Chromecast, Kodi, iOS and Android devices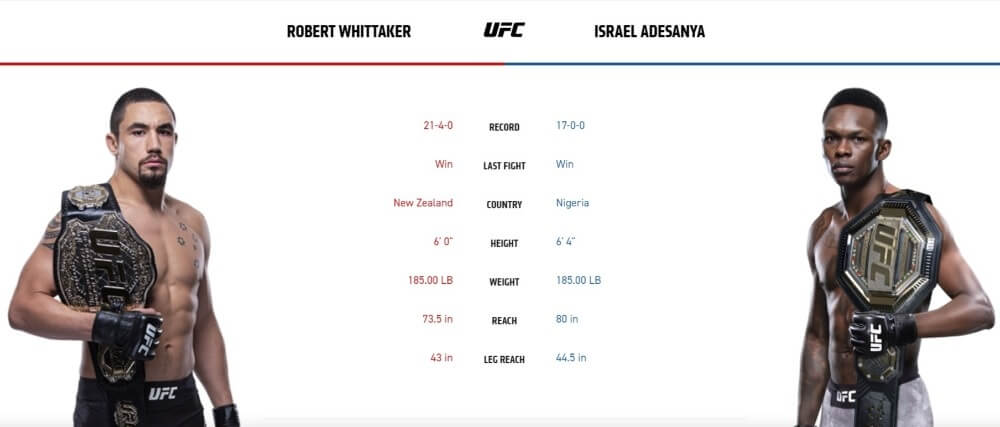 UFC 243 live stream: Fight Pass early prelims
For the die-hard fans out there, UFC's Fight Pass carries the early prelims, which start at 6:45pm ET. Here's the full Fight Pass lineup:
Nadia Kassem vs. Ji Yeon Kim
Khalid Taha vs. Bruno Silva
UFC Fight Pass launched in 2014. The service hosts the undercard bouts of every UFC PPV, and it's also where you'll find the smaller, more local UFC events that aren't picked up by ESPN. The app is incredibly versatile. You can download it via Apple TV, Xbox One, Xbox 360, Amazon Fire TV, Chromecast, Roku, Samsung smart TVs, LG smart TVs, and iOS and Android devices.
UFC 243 schedule
All times ET.
UFC 243 PPV Main Card | 10pm on ESPN+
Robert Whittaker vs. Israel Adesanya
Al Iaquinta vs. Dan Hooker
Tai Tuivasa vs. Serghei Spivac
Luke Jumeau vs. Dhiego Lima
Justin Tafa vs. Yorgan de Castro
UFC 243 Preliminary Card | 8pm on ESPN2
Jake Matthews vs. Rostem Akman
Callan Potter vs. Maki Pitolo
Brad Riddell vs. Jamie Mullarkey
Megan Anderson vs. Zarah Fairn
UFC 243 Early Prelims | 6:45pm on UFC Fight Pass
Nadia Kassem vs. Ji Yeon Kim
Khalid Taha vs. Bruno Silva
For a year-round sports fix, sign up here to receive our weekly boxing newsletter. You'll hear about all the biggest fights and best knockouts from the Daily Dot's streaming sports guru Josh Katzowitz.
The Daily Dot may receive a payment in connection with purchases of products or services featured in this article. Click here to learn more.