It's time to sink your teeth into Shark Week. The Discovery Channel series has been an annual staple of the network for 29 years. The programming has consistently been a reliable source for all-things shark, and for viewers of all ages. This year is no different.
The series, which began airing on Sunday, spans 17 different programs over seven nights and eight days. Shark Week airs daily on the Discovery Channel, with most programs starting at 7pm ET on July 23 and running until July 30. Horror director Eli Roth also hosts a nightly talk show, Shark After Dark, that breaks down the ongoing action at 11pm ET.
Spend #SharkWeek time with #SharkAfterDark! Tonight @EliRoth's guests are @anthonyjeselnik & @VickySharky. Starting NOW on @Discovery. pic.twitter.com/Q8SzD7U181

— Shark Week (@SharkWeek) July 25, 2017
Unlike most previous years, however, if you missed a show you aren't dead in the water.
In addition to the programs airing on the Discovery Channel, you can also livestream the shows or watch them on-demand with the Discovery Go app on your phone for iOS and Android devices. (Cable or satellite subscription required.) You can also catch the episodes after they air so you don't miss a thing.
If you don't want to watch these great whites on your mobile device, don't fret. Discovery Go can also be streamed on Roku, and Apple TV, where episodes can be streamed free with a TV subscription. If you just can't convince a buddy to give you a login, Discovery published a 42-minute "Sharktacular 2017" clip that anyone can stream online; it includes ample highlights from the main events.
With Shark Week swimming to streaming and cable shores this week, let's take a look at all of the programs airing, including a special look at five must-see installments. This year promises to showcase exciting specials, so make sure to check out Discovery's full week of programming below.
5 can't-miss Shark Week specials
1) Phelps Vs. Shark: Great Gold Vs. Great White
Olympic gold medalist Michael Phelps races a (fake) great white shark. Yes, he has 28 gold medals and has been clocked swimming 6 miles an hour. That is incredible, especially for a human. Great whites usually swim at about 10 miles an hour and have enough mass to propel their two-ton bodies out of the water. 
CGI shark or not, we're into the theoretical exercise.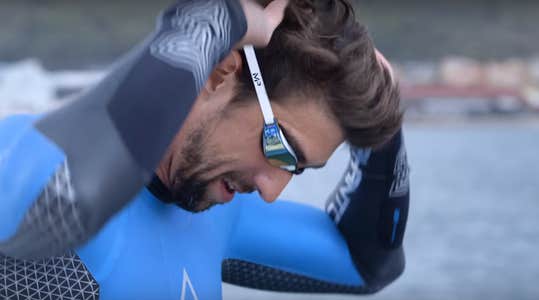 2) Shark School with Michael Phelps
Designed for younger viewers, in this special Phelps learns about sharks at Bimini Sharklab in the Bahamas. Phelps also listens as shark specialists break down the different species that co-exist in the warm waters of the Bahamas.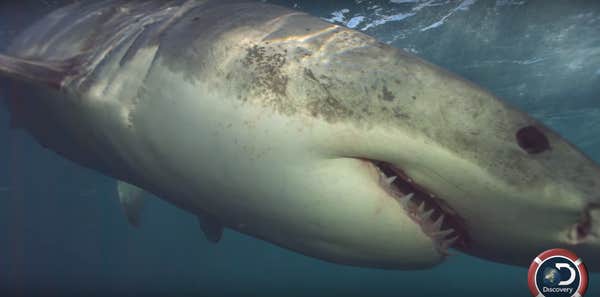 3) Great White Serial Killer Lives
Sharks often get the reputation for being vicious killers, even though they are an endangered species that doesn't often make the first move. According to Shark Week statistics, shark attacks only result in about 10 human deaths per year.
Here shark specialists aim to examine a specific instance of shark brutality: Every two years in October, a remote beach off the central California coast is subjected to great white shark attacks. The show examines if the beach is being plagued by the same shark, and furthermore examines why this shark seems enamored with this specific location.

If you've ever been curious about the nature of shark attacks, don't swim past this one.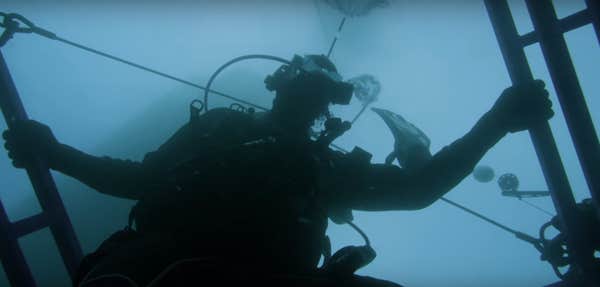 4) Alien Sharks: Stranger Fins
This is a look at some of the lesser-known species of sharks. For those unaware, there are 440 different known species of sharks. Alien Sharks: Stranger Fins looks to educate viewers on the many different species of sharks, some of which are endangered and dying off. From sawsharks to goblins, to many more including ghost sharks, frilled sharks, and the luminescent lantern shark, Alien Sharks is a comprehensive and mesmerizing deep dive.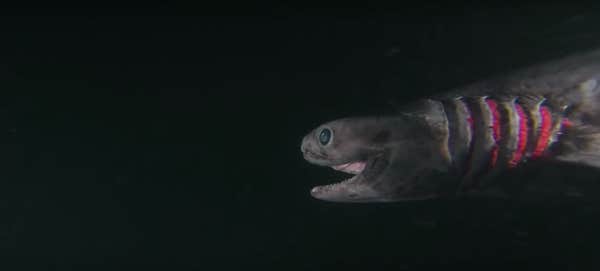 5) Return to the Isle of Jaws
This should be a treat for anyone who is a fan of that classic 1975 film, Jaws. Return to the Isle of Jaws explores divers and scientists as they try to unlock the mysteries of a new great white shark hot spot near western Australia.
The program also plans to attack the myth of the great white, examining inaccuracies about the shark that Jaws may have helped perpetuate. This informative program will shed a lot of light on the connective tissue between great whites and their often misunderstood behavior patterns.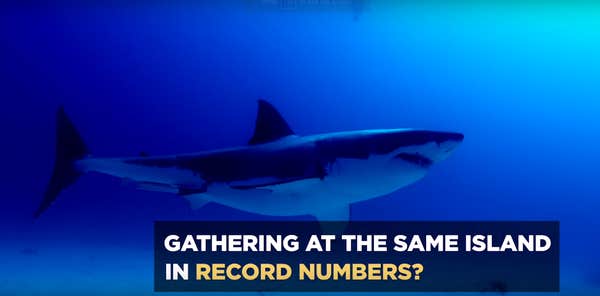 Shark Week 2017
Sunday
All times Eastern.
7:00pm – Great White Killer Lives – Shark specialists determine if the same shark is behind attacks off the coast of California.
8:00pm – Phelps vs. Shark: Great Gold vs. Great White – Olympic gold medalist Michael Phelps races a great white shark. Sort of.
9:10pm – Shark-Croc Showdown – Fourteen-foot crocodiles move into shark-infested waters—and they don't simply meet for tea.
10:00pm – Great Hammerhead Invasion – Great hammerheads arrive like clockwork every November in Bimini off the Bahamas. This program explores why.
Monday
8:00pm – Shark Vortex – The Gulf Stream pushes north into the waters of southern New England every summer, bringing 30 new species of sharks with it.
9:00pm – Return to the Isle of Jaws – Divers and scientists unravel the mysteries of a new great white shark hot spot in western Australia.
10:00pm – Alien Sharks: Stranger Fins – A look at some of the lesser-known species of sharks that will give you nightmares.
Tuesday
9:00pm – Sharks in the City: LA – The amount of great whites along the coastline of Los Angeles seem to be increasing… and they are beginning to hunt out of season. Scientists explore why.
10:00pm – Sharks in the City: New York – The number of great white sharks have been in a steady decline along the waters of New York for decades. However, the seals are back in the New York harbor, and shark specialists speculate the great whites may make a return as well.
Wednesday
9:00pm – The Lost Cage – A rag-tag team of shark explores float in a state-of-the-art shark cage more than 500 miles into the Gulf of Mexico.
10:00pm – Devil Sharks – This program explores why hundreds of sharks congregate around volcanoes—and why this is such a hotspot for sharks.
Thursday
9:00pm – Shark Exile – This program looks at one explorer in Brazil who has mastered catching sharks and moving them out to open sea. Scientists try to crack his secret, and wonder if this solution could work for the waters of Australia where shark encounters are becoming a problem.
10:00pm – Shark Storm – No relation to Sharknado, this program examines why so many different kinds of sharks gather, swarm, and spiral at various times of the year and in different locations. 
Friday
9:00pm – African Shark Safari – Great whites and tiger sharks are allegedly extinct along the waters of Madagascar. This program wonders why one adventurous great white has traveled 1,500 miles from South Africa to the Madagascan shores.
10:00pm – Lair of the Sawfish – This program features experts who attempt to unravel the mystery of the sawfish.
Saturday
9:00pm – Sharkmania – A rundown of the greatest moments from Shark Week 2017.
Sunday
8:00pm – Shark School with Michael Phelps – In the last installment of Shark Week, Phelps learns about sharks in the Bahamas.