The CBC dramedy Workin' Moms, though new to Netflix, is a critical darling in its native Canada. With each of its two seasons garnering a handful of Canadian Screen Award nominations and an International Emmy nomination for its first season, the show proved itself well before it became accessible to U.S. audiences. It certainly is the kind of show that awards committees like, one that takes great pride in "telling it like it is," as signified by the dropped "g" in its title. To be human is to be messy, and that's what the four main women of Workin' Moms are.
Workin' Moms

RELEASE DATE:
2/22/2019
CREATOR:
Catherine Reitman
STREAMING:
Netflix
'Workin' Moms' tries to demystify motherhood and paint its ensemble cast as full, flawed people, but its privilege limits its potential and the melodrama quickly wears thin.
Kate (showrunner Catherine Reitman) is an ad executive who loves her job and wants to "have it all," despite sexism in the workplace and the seemingly impossible task of finding a good nanny for her infant son. Her friend Anne (Dani Carlson), a psychiatrist, has a sassy 9-year-old daughter who dresses and acts like a sex worker. Real estate agent Frankie (Juno Rinaldi) is coping with postpartum depression and an increasingly distant wife. Jenny (Jessalyn Wanlim) is no longer attracted to her husband, a Chris Pratt lookalike and stay-at-home dad working on his screenplay, and wants to pursue an affair with her hyper-masculine manager. The four meet regularly as part of a "Mommy and Me" class, where mothers bring their infants to play, learn, and discuss their experiences.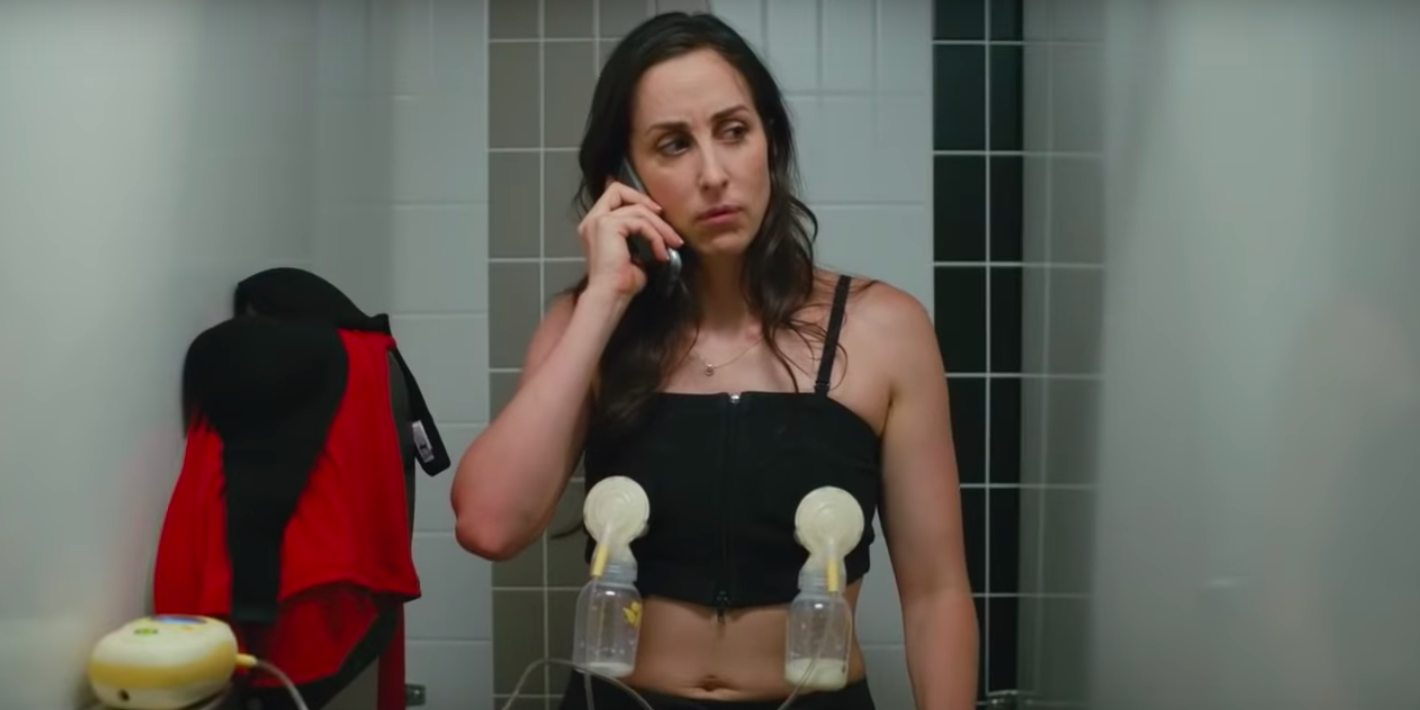 There is, at first, an appealing frankness to Workin' Moms. Media rarely depicts mothers as whole people with jobs, hobbies, and relationships outside of their children. Reitman establishes that these women were whole people before they became mothers, and now that they've created a tiny life, they all must balance the people they were with the new role they've taken on.  Kate doesn't want her work life to change significantly, but that's hard when it means spending long nights at the office. Frankie's wife is so focused on caring for their daughter that they've lost their physical and emotional intimacy. These women are humans first, mothers second, and they're just as selfish and lazy and crude as everyone else. There's a daringness in portraying that.
But as the season progresses, what starts as "frank" turns into "smug." Instead of being honest, these women act like the girl who tries to play cool and undemanding by insisting she's "not like other girls." Frustration, swearing, and crude jokes are all one thing, but Workin' Moms is downright judgmental of women it doesn't deem sufficiently "real." One group member, Alicia, still breastfeeds her 4-year-old and refers to "can't" as "the c-word." She's there to parody all the hippy-dippy, try-hard moms who get advice from parenting books and mommy blogs—even though it's common in some cultures to breastfeed well past the age of 1, and using positive language in favor of "no" has been recommended since the days of Mr. Rogers. Meanwhile, Anne calls her 9-year-old daughter "a stupid child who doesn't understand anything" but is confused as to why the child acts mean and sullen around her.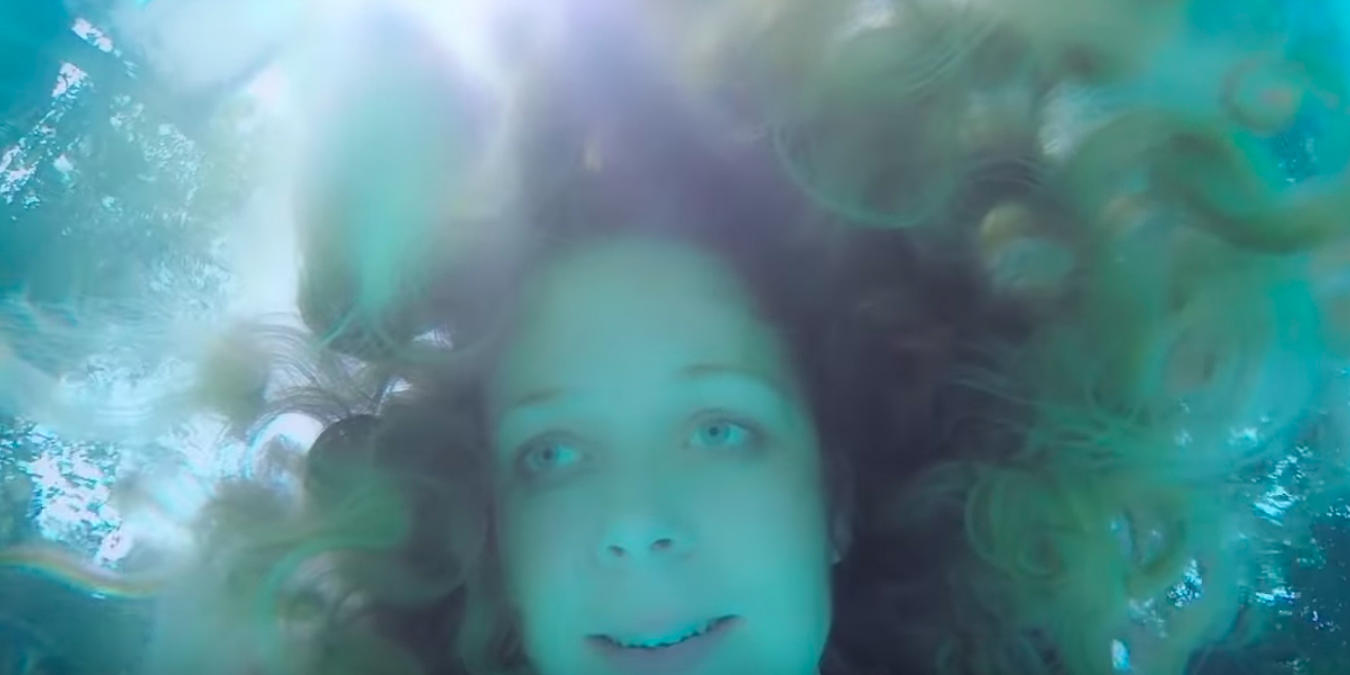 More than that, Workin' Moms has privilege oozing out of its every orifice. All of its characters live in beautifully decorated single-family homes in Toronto, one of the most expensive real estate markets in North America. They have places at work to pump breast milk and can easily afford nannies to give their infants developmentally appropriate one-on-one care rather than group care. Their problems are largely of their own creation, rather than any institutional or cultural forces, and it's hard to sympathize with them when there are mothers out there struggling to feed their children. The only subplot not laced with affluent suburban ennui is Frankie's fight with postpartum depression and the suicidal urges it brings with it; consequently, it's the most engaging plot by far.
Shows about mothers may be uncommon, but shows about wealthy white people and their problems certainly aren't. Reitman may have had feminist intentions with Workin' Moms, but feminism that only accounts for the most privileged segment of the population is myopic to the point of being practically worthless. Give us stories about single mothers, mothers who have to choose between making rent and feeding their kids, disabled mothers, immigrant mothers bridging the cultural gap between generations. Give us authentic stories about all kinds of mothers. Workin' Moms prides itself on honesty, but it offers such a tiny sliver of truth, it's barely more than a lie itself.
Still not sure what to watch tonight? Here are our guides for the absolute best movies on Netflix, must-see Netflix original series, documentaries, docuseries, and movies.
Need more ideas? Here are our Netflix guides for the best war movies, documentaries, anime, indie flicks, true crime, food shows, gangster movies, Westerns, and movies based on true stories streaming right now. There are also sad movies guaranteed to make you cry, weird movies to melt your brain, and standup specials when you really need to laugh. Or check out Flixable, a search engine for Netflix.