In the week leading up to his title fight against Jon Jones (25-1) on Saturday night that can be streamed on ESPN+, Dominick Reyes (12-0) seemed to be handling pretty well the aura of intimidation that surrounds the longtime UFC light heavyweight champion. That's crucial when facing Jones, because when you've been dominant for as long as he has, the legend of your indomitability takes on a life of its own. It becomes a paralyzing myth.
As a result—to borrow a boxing cliché—your opponents are beaten before they even walk into the cage. Tied up in knots and blinded by a kind of otherworldly fear, they fold before the first punch or kick is thrown. They forget themselves. Jones doesn't need any mystical influence to help him win fights, but he has it anyway. It's just one more thing his poor opponents have to deal with.
And again, Reyes appeared to be dealing with it just fine. Anyway, he was saying all the right things. Talking to a reporter earlier this week, Reyes claimed he'd been surprisingly unimpressed by Jones' powers when they faced off at a recent press conference. "I thought he was going to be glowing or some shit," Reyes said. "My whole life I grew up watching this guy exuding all these different kinds of energies, and when I saw him in person and when I faced off and I was this far away from him, I was like, 'This guy's just a man.'"
"The lore of Jon Jones," Reyes concluded, via MMA Fighting, "is a lot bigger than he actually is."
Good for Reyes! That's just the kind of can-do spirit we like to see in MMA. And whether he's telling the truth or merely availing himself of some much-needed self-delusion, he should be applauded for giving himself something to believe in. Reyes has enough to worry about in the physical world—like Jones' impossibly long arms, boundless athleticism, unconventional striking and high-level wrestling, his unnerving speed and power, iron chin, terrifying cruelty, high fight IQ, and casual indifference to certain rules—without giving credence to metaphysical terrors.
Not that it matters. For all his own brilliance inside the cage, for all his mastery of other men and his spotless record, Reyes has never had to deal with anyone like Jones. The very fact that he's acknowledging the existence of the champion's lore is proof he's dealing with a strange new reality, one where myths have to be reckoned with before they can be discarded. There's a reason why Jones exudes those "different kinds of energies" that freeze top-ranked professional fighters in their tracks: He's the best fighter ever, fighting in the prime of his physical life—the very model of a mixed martial artist. All the positive thinking and self-hypnosis in the world won't change that.
Here's everything you need to know to watch Jones vs. Reyes in UFC 247 without cable.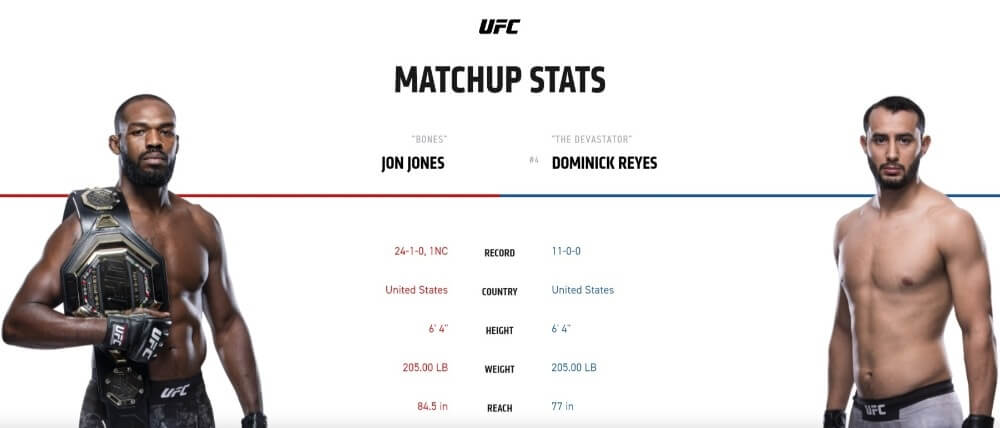 UFC 247: Jon Jones vs. Dominick Reyes
When: Saturday, Feb. 8, at 10pm ET
Where: Toyota Center in Houston
Streaming: ESPN+
UFC 247: How to watch Jones vs. Reyes
Thanks to a huge seven-year deal, ESPN+ is now the only way to watch UFC 247 (and all subsequent UFC PPVs). Aside from ESPN+ becoming your one-stop shop for the MMA promotion, the OTT service also offers the UFC PPVs for $5 less than you used to have to pay. Here's how it all breaks down:
UFC 247 cost:
In other words, you can buy UFC 247 for a one-time price of $59.99, but if you spend only $20 more, you'll also receive one year of ESPN+ for free. That's a $50 value, and if you're a big MMA fan, that's a nice deal. Along with plenty of exclusive live events (see below), you can also watch plenty of UFC Fight Night events every year with ESPN+.
If you don't currently subscribe to ESPN+—which now boasts more than 6.6 million subscribers—you can purchase UFC 247 from your desktop or smartphone here. If you already subscribe, you can easily buy the PPV from the ESPN app by simply clicking on the event in the ESPN+ tab.
One thing to remember: Only the UFC 247 main event card will be featured on ESPN+, and you will have to pay the $59.99 PPV fee (full schedule and watch guide below). Here's the main event card:
Jon Jones vs. Dominick Reyes
Valentina Shevchenko vs. Katlyn Chookagian
Juan Adams vs. Justin Tafa
Mirsad Bektic vs. Dan Ige
Derrick Lewis vs. Ilir Latifi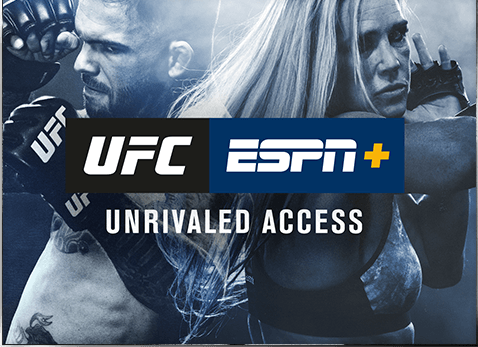 Devices: Chromecast, Amazon Fire Stick and Fire TV, Apple TV, Android TV, Roku players and TV, Oculus Go, Xbox One, PlayStation 4, Samsung smart TVs, and iOS and Android devices
ESPN+ is ESPN's subscription streaming service. It works as an extension of the ESPN app that you probably already possess on your mobile device. Have you noticed the live events, articles, or series tagged with a gold "E+" that lives in the corner of the app? Those are the events that are locked behind the ESPN+ paywall. It's literally thousands of broadcasts per year, including the aforementioned UFC Fight Nights and a bunch of exclusive Top Rank boxing events. You'll also get all of the best 30 for 30 episodes, daily MLB action, every out-of-market MLS game, international soccer matches, and more college sports than you can dream of.
Along with access to a number of original series, your ESPN+ subscription also gives you fewer ads across the ESPN network.
TL;DR: It's a pretty great deal and essential for just about every sports fan.
UFC 247 live stream: ESPN prelims
In case you need a reminder: Your ESPN+ subscription will not allow you to watch the ESPN prelims for free. You'll still need to have a cable or live TV subscription to view it on the network beginning at 8pm ET. Here are the matches you'll be able to watch on ESPN:
Trevin Giles vs. Antonio Arroyo
Alex Morono vs. Kalinn Williams
Lauren Murphy vs. Andrea Lee
If you don't already have a way to watch ESPN online, every major live TV streaming service carries the channel, and all of them offer at least a one-week free trial before you need to start paying. Once you download the ESPN app and type in your credentials, you can watch the prelims and the main event from one convenient location. Here are a few options for you:
2) Sling TV
3) YouTube TV
Cost: $49.99 per month
Devices: Google Chromecast, Roku, Apple TV, Android TV, Xbox One, iOS and Android devices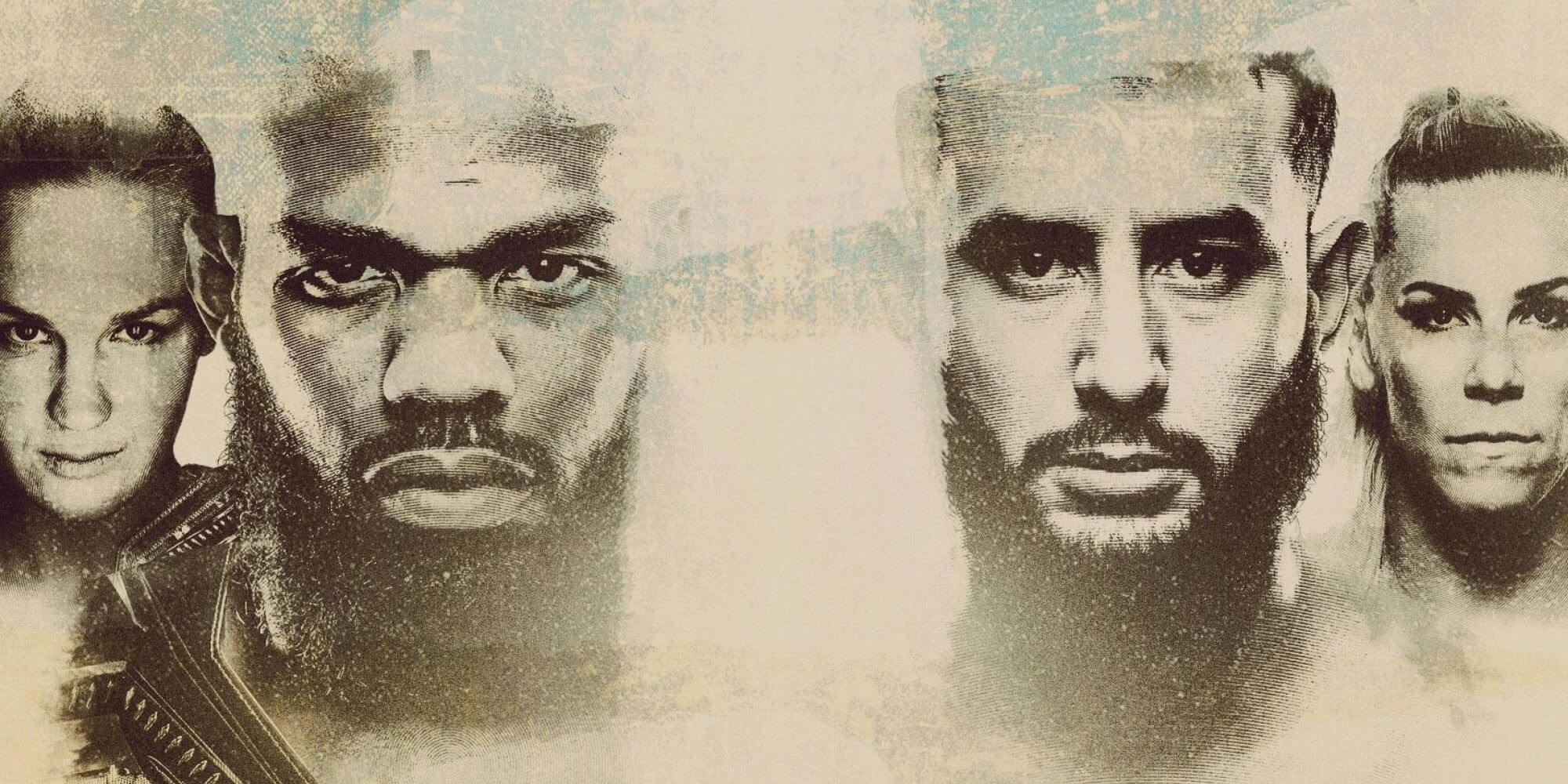 UFC 247 live stream: Fight Pass early prelims
For the die-hard fans out there, UFC's Fight Pass carries the early prelims, which start at 6:15pm ET. Here's the full Fight Pass lineup:
Miles Johns vs. Mario Bautista
Domingo Pilarte vs. Journey Newson
Andre Ewell vs. Jonathan Martinez
UFC Fight Pass launched in 2014. The service hosts the early undercard bouts of every UFC PPV, and it's also where you'll find the smaller, more local UFC events that aren't picked up by ESPN. The streaming platform has even begun hosting more occasional boxing cards. The app is incredibly versatile. You can download it via Apple TV, Xbox One, Xbox 360, Amazon Fire TV, Chromecast, Roku, Samsung smart TVs, LG smart TVs, and iOS and Android devices.
Jon Jones vs. Dominick Reyes live stream schedule
All times in ET.
Main card | 10pm on ESPN+
Jon Jones vs. Dominick Reyes
Valentina Shevchenko vs. Katlyn Chookagian
Juan Adams vs. Justin Tafa
Mirsad Bektic vs. Dan Ige
Derrick Lewis vs. Ilir Latifi
Prelims | 8pm on ESPN
Trevin Giles vs. Antonio Arroyo
Alex Morono vs. Kalinn Williams
Lauren Murphy vs. Andrea Lee
Early Prelims | 6:15pm on Fight Pass
Miles Johns vs. Mario Bautista
Domingo Pilarte vs. Journey Newson
Andre Ewell vs. Jonathan Martinez
For a year-round sports fix, sign up here (dailydot.com/subscribe) and check the "sports" box to receive our weekly boxing newsletter. You'll hear about all the biggest fights and best knockouts from the Daily Dot's streaming sports guru Josh Katzowitz.
The Daily Dot may receive a payment in connection with purchases of products or services featured in this article. Click here to learn more.