Christmas classics are plentiful this time of year, but sometimes you've got to dive deeper. Amazon Prime is home to some holiday flicks that don't necessarily fall into "classic" category but are worth a watch all the same.
The exception is It's a Wonderful Life, arguably the most well-known and celebrated Christmas movie of all time. For the first time ever, the move is available to stream online, and it's exclusively on Amazon Prime in both color and black-and-white.
Here are the best Christmas movies to watch free or rent on Amazon Prime.
---
The best Christmas movies on Amazon Prime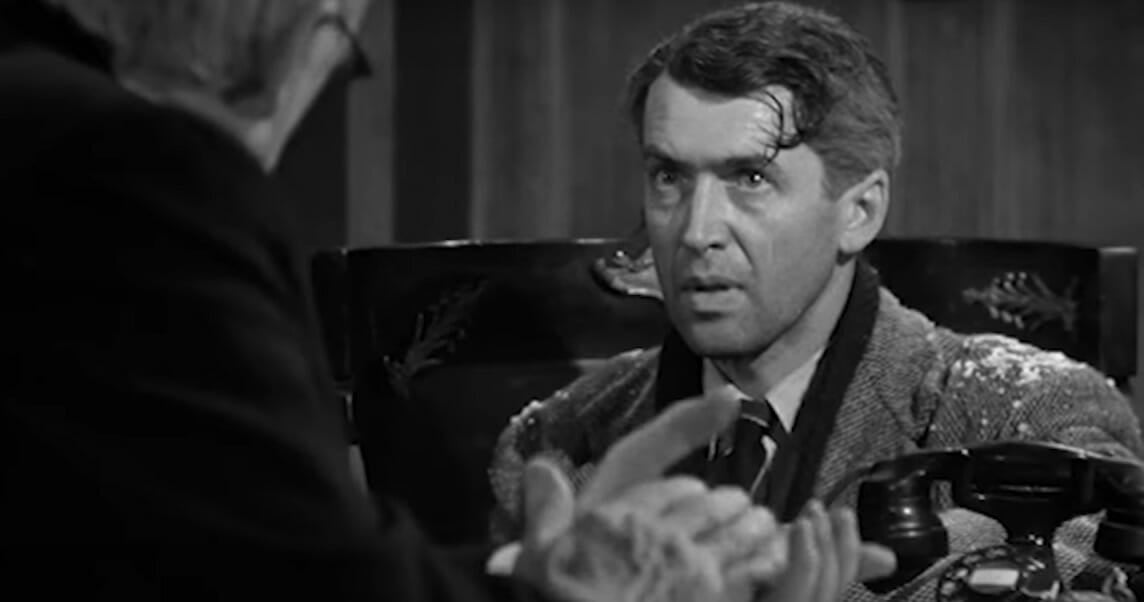 It's seen its share of parodies, but Frank Capra's 1946 film remains a bittersweet classic. It has some of the same narrative elements of A Christmas Carol, as an angel tries to stop George Bailey (Jimmy Stewart) from taking his life by showing him all the good he's done. But it's also a movie about family, second chances, and goodwill. 
---
From the blood-red coloring of the sky after a comet passes by Earth and turns a majority of people to dust, to the creepy Christmas music blaring out of an empty car on an empty street, Night of the Comet uses the looming holidays to chilling effect. This 1984 film is something of an anomaly within the '80s horror genre. Sisters Regina and Samantha Belmont are among few survivors left to fight off zombies created by a passing comet, but they aren't damsels needing to be saved. They take matters into their own hands, often to comedic effect. It's a horror-comedy that doubles a feminist tale of survival.
---
A bizarro movie that could only be handled by the guys from Mystery Science Theater 3000. Mike Nelson and company riff on this obscure 1972 film that finds Santa stranded in Florida right before Christmas, so naturally he telepathically summons local children to help pull his sleigh out of the sand. Then the Ice Cream Bunny shows up.
---
A 1955 TV adaptation of the classic 1947 film. Thomas Mitchell stars as a Macy's Santa Claus forced to prove that he's really Santa in a court of law. A heartwarming holiday drama and hard-hitting procedural all in one. 
---
READ MORE:
Directed by Martha Coolidge (Real Genius, Valley Girl), 2004's 12 Days of Christmas Eve stars Steven Weber as an executive who has pushed aside his loved ones in order to make more money for his discount store. But this is a Christmas movie so you know what that means: Time for a near-death experience and some reflection on your life choices. Molly Shannon stars as the nurse/angel who helps him learn the true meaning of Christmas (Eve). 
---
This is one of those movies that has a killer cast—Robin Williams, Joel McHale, Clark Duke, Lauren Graham, Candice Bergen, Tim Heidecker—and yet flew under the radar when it was released. Directed by Tristram Shapeero (Community, Parks and Recreation), this 2014 film follows a pretty well-tread plot—a man is forced to spend Christmas with his dysfunctional family—but it's worth it for Williams alone.
---
Taryn Manning pulls off her best Goldie Hawn look in Overboard, a comedy that leans on the tried and true "meet three ghosts" trope. Manning plays Cindy, a neglectful mother who's shown what really matters in life beyond the trailer park. Beverly D'Angelo, Meat Loaf, Wendi McLendon Covey, and Eric Roberts also star.
---
READ MORE:
Not to be confused with the heartwarming Michael Keaton movie of the same name that came out a year later, this 1997 horror movie stars character actor Scott MacDonald as a prisoner who becomes fused with the body of a serial-killer snowman while on his way to being executed. If that sounds bad, you've also got terrible special effects, cheesy dialogue, and some truly, uh, inventive murders. Fun for (some of) the family.
---
Look, sometimes you just want to hear a dog bark out the holiday classics, and that's where a fluffy poodle named Tofu comes in.
---
Christmas movies on Amazon Prime
Christmas TV episodes on Amazon Prime
Christmas movies on Amazon: Available to rent or purchase
Still not sure what to watch on Amazon? Here are the best Amazon originals, the best documentaries on Amazon Prime, what's new on Amazon, the best 4K movies, thrillers on Amazon Prime, alien movies, and the sexiest movies you can stream right now. Looking for something more specific? Here are the best comedies on Amazon Prime when you need a laugh, sad movies to make you cry, kids movies for the whole family, the best thrillers to get your heart racing, and the classic movies on Amazon Prime everyone should see.
The Daily Dot may receive a payment in connection with purchases of products or services featured in this article. Click here to learn more.