Fans who watched A Christmas Prince 18 times in a row last year can rejoice: the sequel on Friday lands on Netflix.
Lovebirds King Richard (Ben Lamb) and soon-to-be Queen Amber (Rose McIver) return to the streaming service in A Christmas Prince: The Royal Wedding. The sequel follows the couple as they endure the final hurdles of their engagement, including massive political corruption and a wedding planner gone wild. As Richard attempts to solve an economic crisis stemming out of an initiative meant to bring Aldovia into the modern age, Amber comes face to face with outdated traditions and protocols that the monarchy clings to while she plans their wedding.
A Christmas Prince: The Royal Wedding

RELEASE DATE:
11/30/2018
DIRECTOR:
John Schultz
STREAMING:
Netflix
A Christmas Prince: The Royal Wedding follows Amber and Richard as they endure the final hurdles of their engagement, including massive political corruption and a wedding planner gone wild.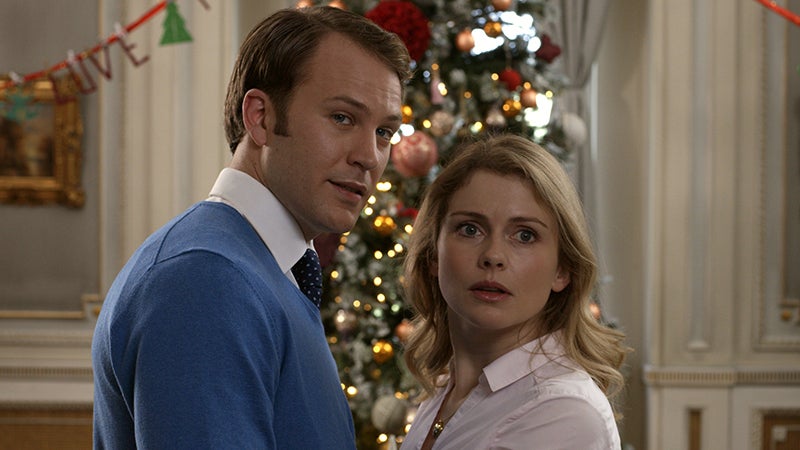 Much like its predecessor, A Christmas Prince: The Royal Wedding is both heartwarming and kitschy, and not particularly compelling—but also not bad. It's the perfect fluff-filled, mindless film for the holiday season that is Netflix's ode to Hallmark. Its writers patched together a tale that combines the essence of The Princess Diaries with the real-life fairytale of Meghan Markle. (Which they owned in this very self-aware teaser.) 
While McIver played a perfectly fine Amber, Lamb's King Richard evolves into the thorn of the series. His character is frustratingly passive—confirming anyone's suspicions that Richard would not make a great king—and is given the worst lines. (At one point, he earnestly says, "Let's just go with the flow and keep calm and carry on.") Whenever Amber questions her own autonomy or the role she'll play as Queen of Aldovia, Richard literally merely deadpans. Viewers aren't given much to love about him during this film or a reason to root for the couple's marriage.
Meanwhile, the supporting cast steals the show. Princess Emily (Honor Kneafsey) remains a standout in this film, as she did in the last. Watching her receive her first kiss in the school play, continue to provide the series' best one-liners and roasts, and inevitably save the day thanks to her superior intelligence are all highlights of the movie. Rudy (Daniel Fathers), Amber's father, plays a much more active role than in the first film and also displays some of the most endearing and moving moments as he supports his daughter. The plot, however, could have skipped the awkward romantic subplots between Amber's American friends and Richard's family.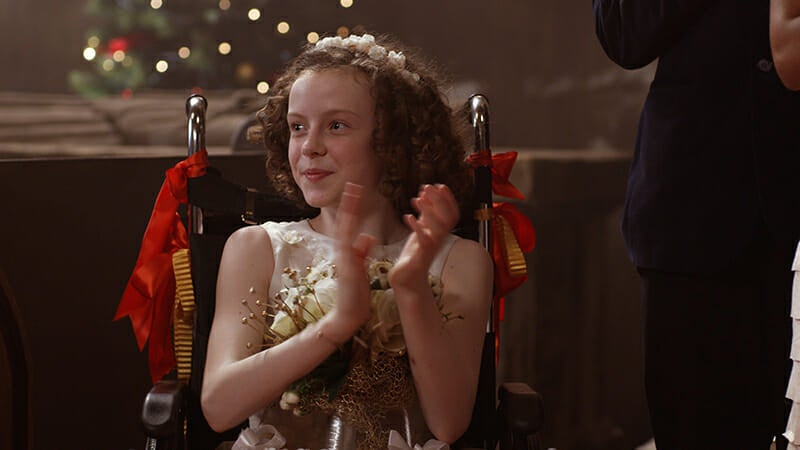 At large, A Christmas Prince: The Royal Wedding chronicles a monarchy and its kingdom's move into modernity, and the growing pains that come when tradition clashes with progression. In-between the surface-level storytelling and less than Oscar-worthy acting lie smart themes about feminism and the monarchy, political corruption, and honoring the legacies of the posthumous. It even calls into question what a person is expected to relinquish when they get married—in Amber's case, her freedom of speech and autonomy.
Still, it's best enjoyed by anyone who doesn't want to think too hard this holiday season.
Still not sure what to watch tonight? Here are our guides for the absolute best movies on Netflix, must-see Netflix original series, documentaries, docuseries, and movies.
Need more ideas? Here are our Netflix guides for the best war movies, documentaries, anime, indie flicks, true crime, food shows, gangster movies, Westerns, and movies based on true stories streaming right now. There are also sad movies guaranteed to make you cry, weird movies to melt your brain, and standup specials when you really need to laugh. Or check out Flixable, a search engine for Netflix.