Twitter users are taking Mean Girls' iconic 'you can't sit with us' line to another level.
In the last few weeks, a clipart photo of what appears to be a high school cafeteria has been making its way around the Twitter-sphere. Then, depending on the fandom, each table is designated to a specific song of the artist, or movie of the actor, or YouTuber from the platform.
And then the question to end all questions is asked, "where y'all sitting?"
What is the 'Where Y'all Sitting' meme?
The clip art used in the memes is sourced to Vector Toons. It's unclear exactly how the meme started, but Know Your Meme traced the origins of it to a Justin Bieber version in late July. From there, the meme took off on Stan Twitter.
For the Taylor Swift fandom, the question was taken gracefully.
"okay swiftie cafeteria, where are y'all situated?" asked Twitter user @repudrama.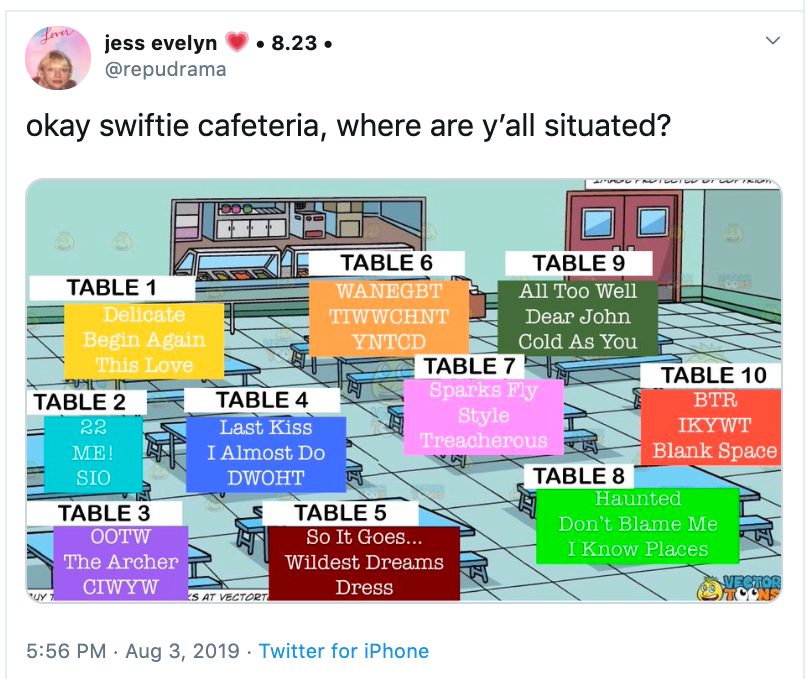 "Imma be at table 4 and table 9 personally," the same user responded. In the meme, table 4 shows the songs "Last Kiss," "I Almost Do," "Dancing With Our Hands Tied," while table 9 has "All Too Well," "Dear John," and "Cold As You."
Other Swifties chimed in with the tables they'd sit at.
https://twitter.com/tayIucifer97/status/1157830766040178694
https://twitter.com/getawaycass/status/1157822832576876544
The YouTube fandom ran into some disagreements.
"Lunch table youtube edition! who are you sitting with?" asked user @cristinescharm about a version of the meme that showed different YouTube stars.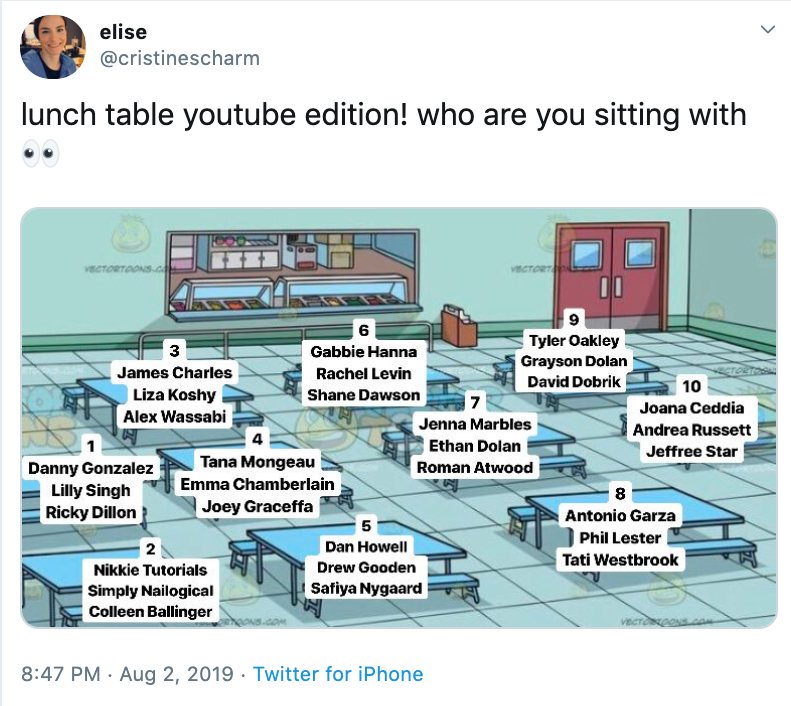 "Phil's [Lester] too unproblematic to be sitting with Antonio [Garza] and Tati [Westbrook]," said @puppybearhowell.
Phil's too unproblematic to be sitting with Antonio and Tati

— sumr (@talismandjh) August 4, 2019
"DID YALL REALLY HAVE TO PUT QUEEN JOANA WITH JEFFREE," tweeted @tacosandvenice about the table that showed Joana Ceddia, Andrea Russett, and Jeffree Star.
https://twitter.com/tacosandvenice/status/1157779721272193024
"Oh god none of them, there's AT LEAST one person I hate at each table I cannot stand to be with any of them," wrote user @teejaygay.
oh god none of them, theres AT LEAST one person i hate at each table i cannot stand to be with any of them

— daisy o'brien ♡ (@ENBYSYDSTAN) August 4, 2019
Variations of the 'Where Y'all Sitting' meme
There were plenty of other variations of the lunch table meme, from Film Twitter to video games.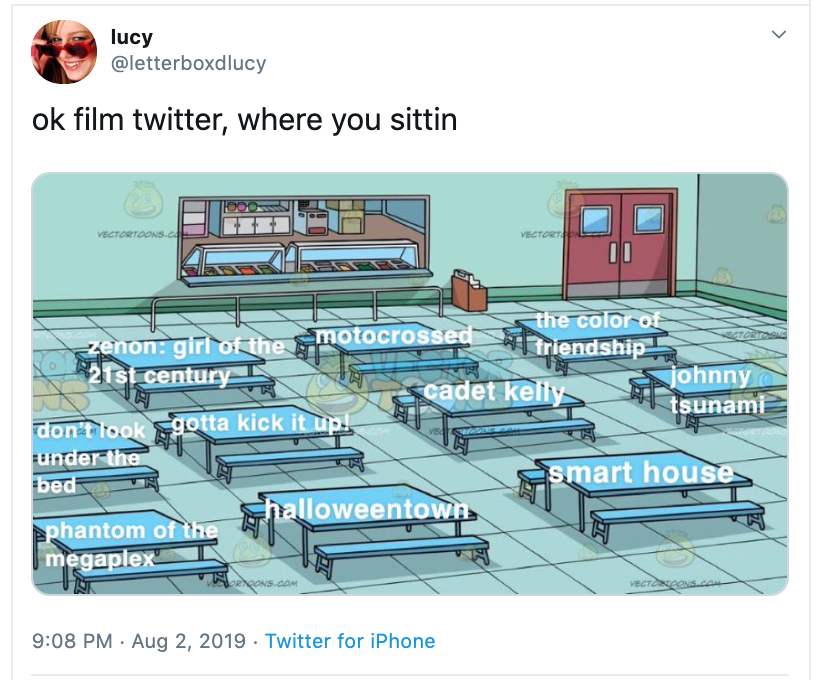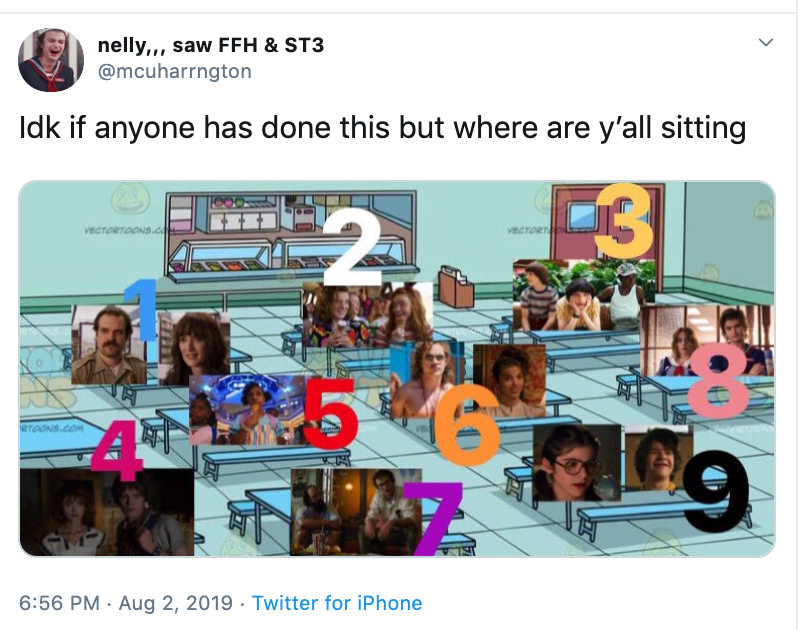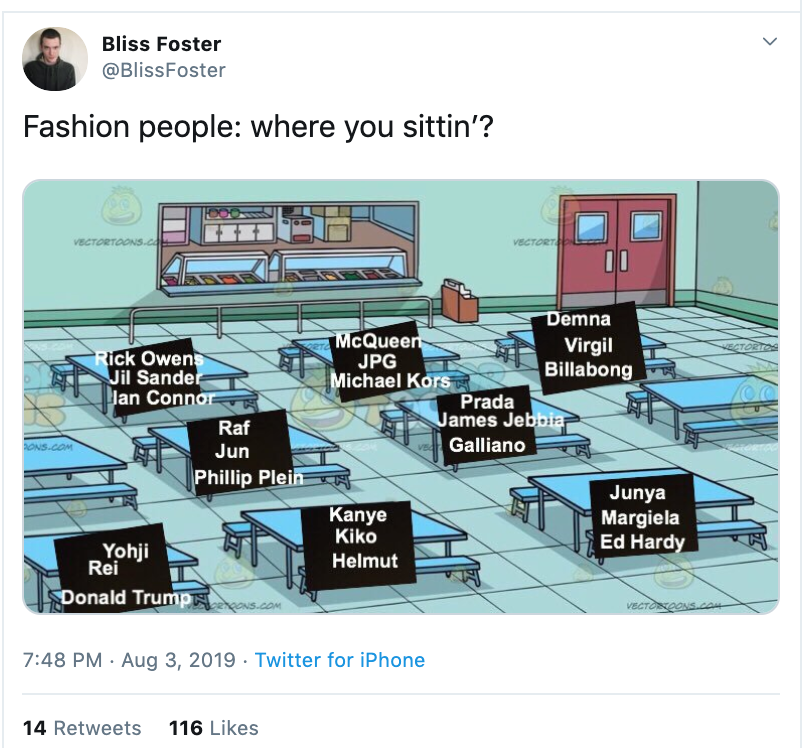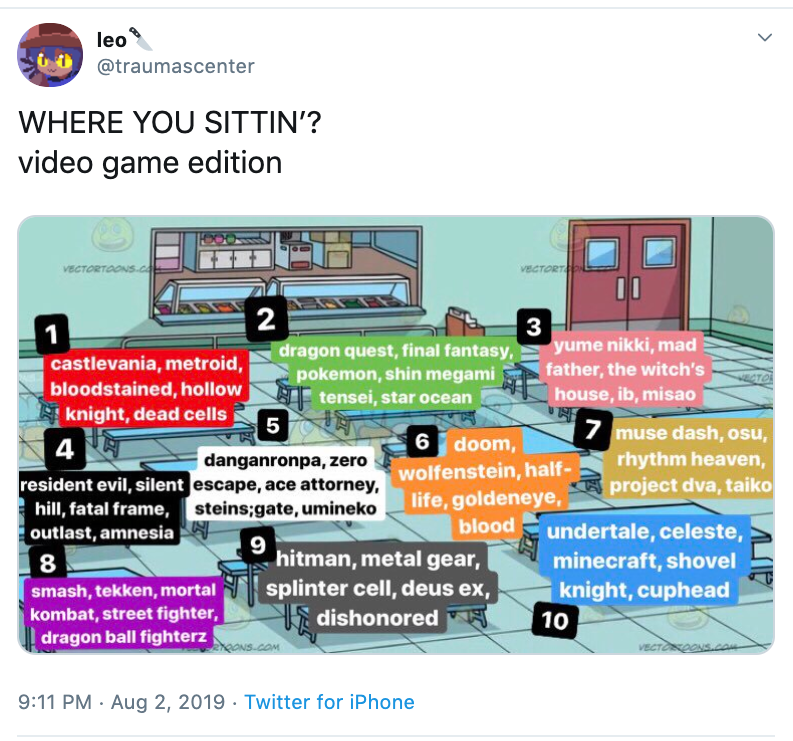 In mid-August, the meme expanded beyond stan accounts. Everyone started making 'where y'all sitting' memes, to the point where some publications called for the meme's demise.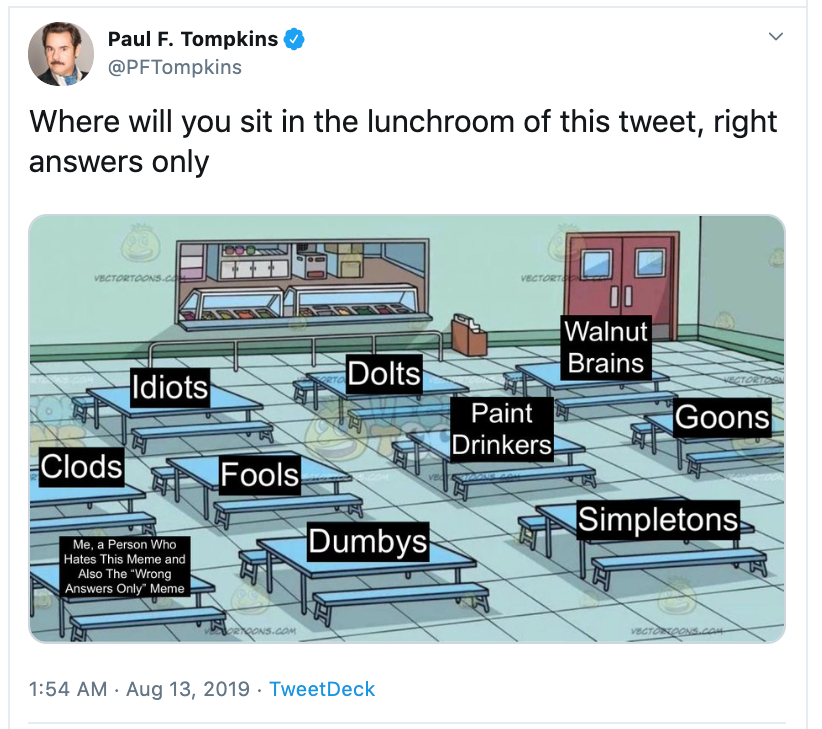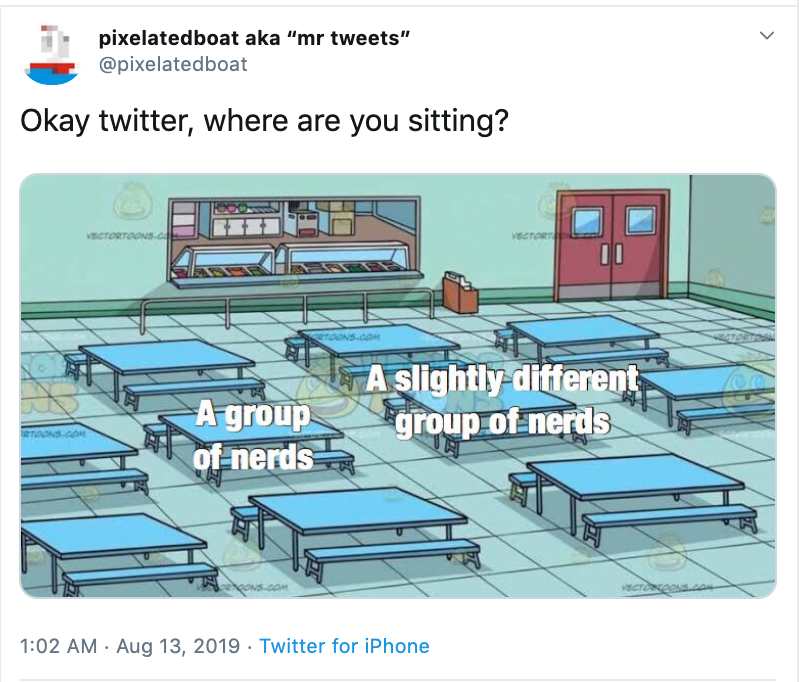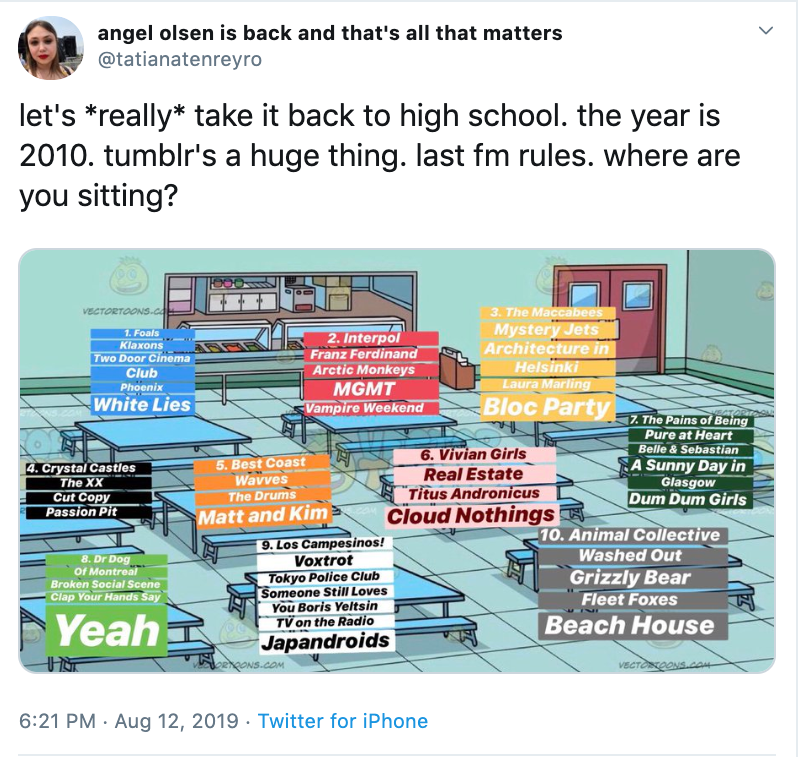 Rather than stans endlessly dragging each other over songs, videos, and movies, this meme is a much more diplomatic way to figure out who are the coolest—and worst—people you'll ever meet.
READ MORE:
Editor's note: This article was updated for relevance.