It's a rare film that becomes beloved—not just liked, not just popular, but a keystone in the cultural bridge between eras.
Films like The Graduate and Annie Hall come to mind. And a decade ago, no one would have suspected that of a film written by someone from Saturday Night Live (yes, even if it was that smart, funny lady who wore glasses but didn't need to) starring an actor best known for clever but safe Disney films.
Of course, the film is now an undisputed classic: a whip-smart film about teenage girl cliques that managed to balance tart and sweet, starring a constellation of buzzy actors. It also remains impossibly relevant in pop culture—even meriting a reference from the Obama Twitter account—jaw-dropping in our instantly disposable era. Even seemingly throwaway lines like "You go, Glen Coco!" and "Your hair looks sexy pushed back" have taken foot as catchphrases now. Here's why, a decade later, Mean Girls has kept our attention.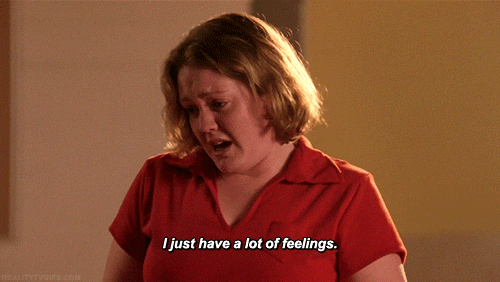 Before Mean Girls was released, expectations were low. Tina Fey was untested as a features writer and Hollywood had (as it does today) its bias against films featuring mostly female characters. The high bar for Mean Girls' opening weekend was set in the teens, with many similar films doing about or below that, so a lot of people were shocked when it opened to over $24 million.
Audiences who saw it opening weekend (including me) fell in love with the world of Mean Girls. It helps that the film is set in high school, one of the final common, formative experiences for most people. High school movies often work on two levels, not only as a setting for the characters, but also as microcosm for our hierarchical world.
We may not be all physically eating lunch in the same room, but there's a sharp suspicion that we haven't really escaped that map Janis draws for Cady during her first week of school. (I'm so not a cool Asian.) Against this backdrop, Mean Girls provides a giant dose of wish fulfillment: who hasn't wanted to be the outsider who rockets into popularity and then changes for the better to the whole school's benefit—and snag the cute guy?
At the same time, Fey had more on her mind than a clever take on high school life. This is obvious when her character Ms. Norbury suggests that the girls stop calling each other "sluts" and "whores" because all it does is legitimize boys using the terms, usually more recklessly. Mean Girls has stuck to us and continually found new audiences because Fey nails the soft power dynamics between girls in high schools—and how it interrelates to the dynamics with boys—that existed then and has only intensified now.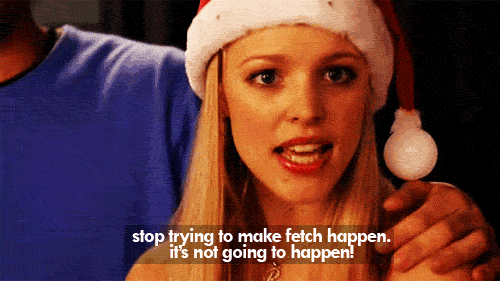 While Fey's message that popularity in and of itself is meaningless and paralyzing without being tied to one's core values may seem stock—high school students will remember Polonius's warning that "to thine ownself be true," referenced incidentally in that other beloved teen film, Clueless—it continues to resonate because we, as in both high school students and the general population, haven't learned the lesson, and class is becoming harder in a world of always-on and selfie-driven communication. It's not hard to feel for Regina, Karen, and Gretchen: they are all trapped in Girl World, just playing with the rules they know.
It's funny to realize that the world of Mean Girls existed before Facebook, before YouTube, before iPhones, because the main way I now primarily interact with the film is not by watching it all the way through but in snippets. Tina Fey's experience as head writer of Saturday Night Live meant that she thought in moments that popped. On GIF aggregator Giphy, Mean Girls is the clear Regina George, with nearly 1,200 tagged GIFs (and likely a good chunk more not directly tagged #Mean Girls), more than The Dark Knight and second only to Lord of the Rings.
Cady as a corpse bride at the Halloween party. Jingle Bell Rock and Kevin G's rap at the Christmas assembly. Every one of Regina George's delicious put-downs.
Everything and anything that is memorable has been captured within these animated frames.
Mean Girls is an emblem of how a modern audience demonstrates love for a film, not just functioning as something to be consumed, but also as a vehicle for expressing our emotions. Released just a few years before the giant social media explosion of Facebook, Twitter, and YouTube, it was one of the first films the Internet could collectively digest through meme culture shouldn't be neglected. We tweet lines to one another, YouTube our reviews and reenactments, and Tumblr stills and GIFs.
I rewatched the film a few weeks ago and was pleasantly surprised by how timeless the film feels. The issues of bullying and gender politics are as relevant as ever and Damian is a standout gay character, made all the more impressive for debuting a decade ago.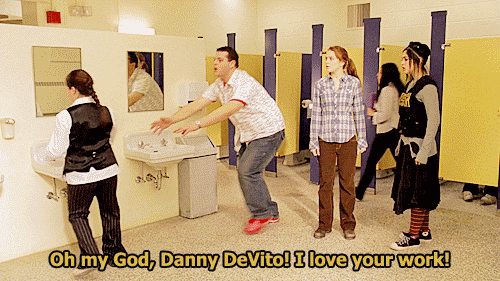 Yes, it is clearly in the early naughts, that bullish and extravagant era before the crash, but there is something universal in the portrayal of teenage life and its rhythms and excesses. Importantly the film isn't anchored to the trendy language of 2004: By inventing its own slang, the film avoids feeling dated, joining a short list of teen films to accomplish that, including Heathers (which turns 25!!) and the aforementioned Clueless.
With this decade milestone approaching I was tempted to wonder if the Mean Girls relevancy will fade. Without a doubt, it must dim at some point. Then, I realized something sadder: Part of the reason it has stayed so strong could be because no other films in the past decade have risen to the challenge. (Easy A and The House Bunny sorta tried and kinda worked.)
A silver lining of its deposition then is that it will necessarily meam the rise of something equally impactful. I'm actually looking forward to that day (although not too soon) because our culture could really use another film like Mean Girls.
Photo via yoko69/Flickr (CC BY 2.0)