Into the Spider-Verse actor Shameik Moore has apologized for comments he made about racism after the murder of George Floyd.
On Thursday morning, after a night of protests in Minneapolis, the actor-musician posted a series of tweets addressing how the "black community" has to "learn how to deal with police… and or racism."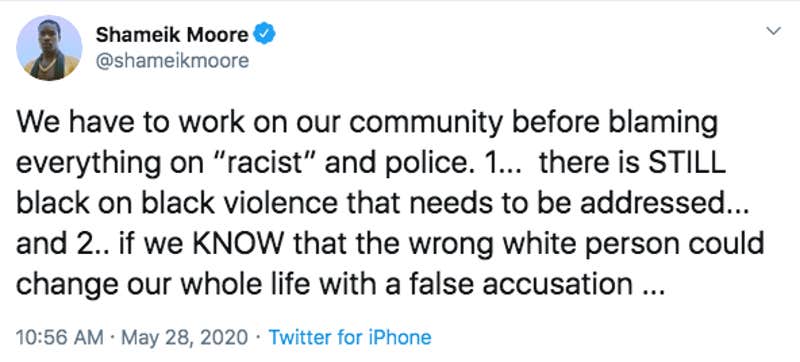 As he received criticism for insinuating it is Black people's responsibility to stop racism and police violence, Moore posted a series of videos to clarify his stance, then said that he was taking the conversation to Instagram live "against my teams advice" because the tweets were "taken out of context."
Snippets of the chat were posted to Twitter, and in one widely memed moment, Moore seems to imply that Rosa Parks could have accessed Black-owned taxis in 1955 instead of protesting racism on a segregated bus. He also apologized for offending the community and the "timing" of his comments.
This came one day after John Boyega tweeted "I really fucking hate racists" in response to Floyd's death, then proceeded to counter anyone who wanted to comment on his "language" or tone. He also went on Instagram live to defend his comments, and tell any racist fans to "fuck off."
Some of the dissonance around Moore's tweets stemmed from the popularity of Into the Spider-Verse and his character Miles Morales. Of course he, like Boyega, plays a fictional character, but a lot of jokes were made about Moore's replacement ahead of the sequel.

Moore tried to back up his comments on Parks this morning, but the thread implored him to log off.
READ MORE: