The full schedule for this year's San Diego Comic-Con is now online, and it's full of panels you can watch on YouTube from July 22-26.
"Comic-Con at Home" is a relatively pared-down event for obvious reasons, without any big panels for Star Wars, the MCU, or Warner Bros. franchises like the DC extended universe, The Matrix, and Fantastic Beasts. However, there are still plenty of smaller panels to choose from, including some with A-list guests. Let's take a look at the highlights!
Thursday, July 23
Star Trek Universe panel, 10am. Kick off the weekend with a star-studded collection of actors and creators from the CBS All Access Star Trek franchise, with the new animated series Lower Decks joining Star Trek: Discovery and Picard. We expect a new trailer and release date for season 3 of Discovery!
Amazon Prime Video: Truth Seekers, 12pm. Simon Pegg and Nick Frost are back! These British genre-comedy icons have made an eight-episode supernatural comedy series about a team of paranormal investigators, which will be introduced in this panel.
His Dark Materials virtual panel, 1pm. The second season of HBO's His Dark Materials adaptation is on the way. This panel will feature executive producers Jane Tranter and Jack Thorne, along with castmembers like Dafne Keen, Ruth Wilson, and Lin-Manuel Miranda.
Collider: Directors on Directing, 2pm. Three blockbuster directors get together to discuss their work: Robert Rodriguez (Alita: Battle Angel), Colin Trevorrow (Jurassic World), and Joseph Kosinski (Top Gun: Maverick).
LGBTQ Characters on Television – What's Next? 5pm. This panel brings together a group of actors known for portraying LGBTQ characters in sci-fi/fantasy shows, including Star Trek: Discovery's Wilson Cruz and Anthony Rapp, Orphan Black's Tatiana Maslany, Sense8's Jamie Clayton, and Shadowhunters' Harry Shum Jr.
Friday, July 24
Charlize Theron: Evolution of a badass, 10am. Fresh in our minds thanks to Netflix's The Old Guard, Charlize Theron is doing a Q&A about her long and celebrated career in action movies including Mad Max: Fury Road and Atomic Blonde.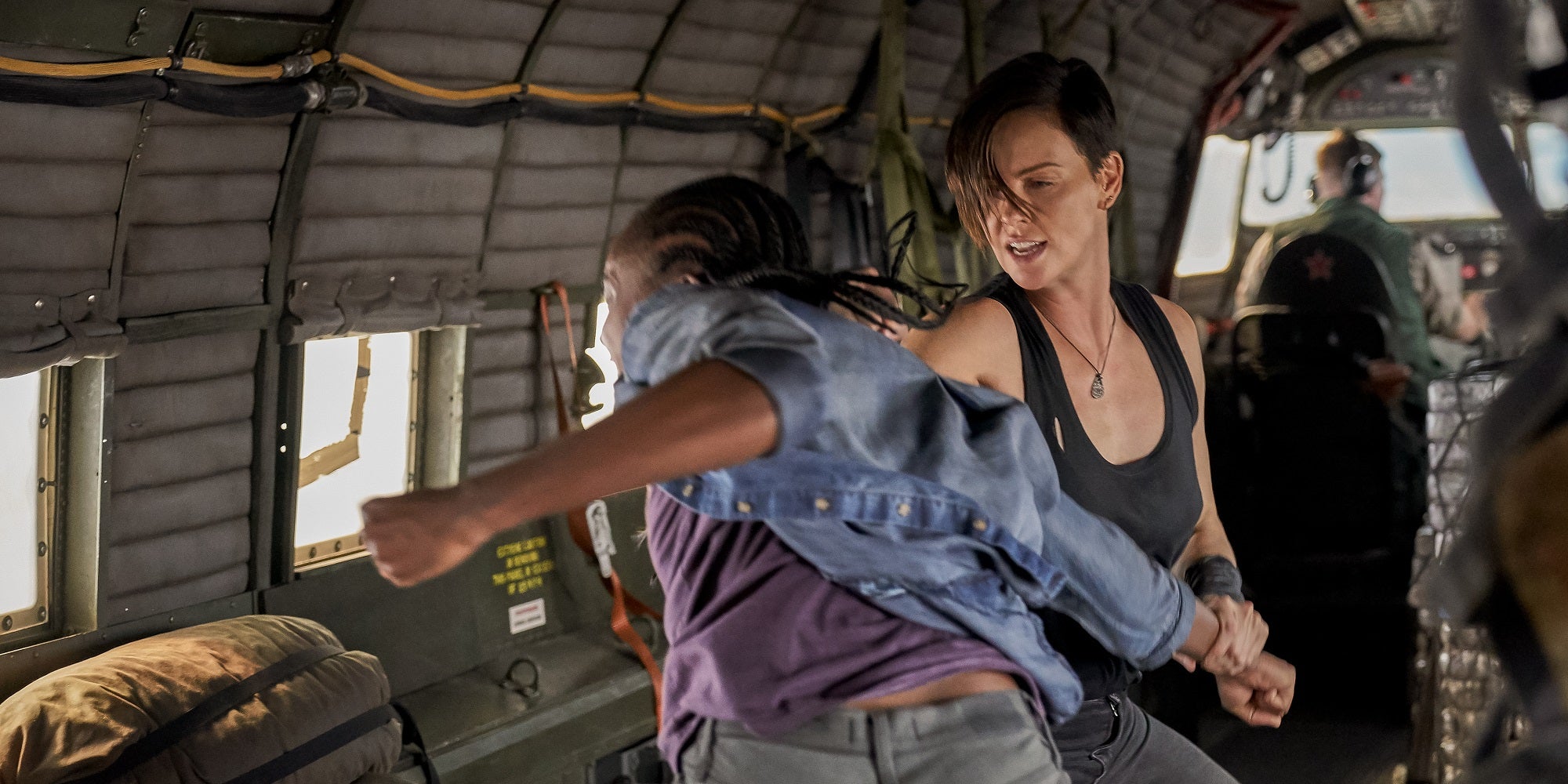 Marvel Comics: Next Big Thing, 11am. This is a must-watch panel for people who care about big Marvel Comics announcements and crossover events, with a lineup including editor-in-chief C.B. Cebulski, and creators like Dan Slott, Al Ewing, Nick Spencer, and Gerry Duggan. The panel features 11 men and one woman and seems unlikely to address the widespread sexual harassment and discrimination scandals currently sweeping the comic book industry at every level.
Lucasfilm Publishing: Stories from a Galaxy Far, Far Away, 12pm. A roster of fan-favorite authors including Timothy Zahn, Justina Ireland, Greg Pak, and Rebecca Roanhorse are here to talk about upcoming Star Wars tie-in books.
Zoom into Xadia: The Dragon Prince, 3pm. Join the cast and creators of Netflix's animated fantasy series for news and a Q&A with fans. Will we finally hear whether the show was renewed for season 4? Who knows!
A Zoom with Joss Whedon, 5pm. One of the biggest names at Comic-Con is now one of the most controversial. Whedon has a new show in the works at HBO, but given the growing allegations of abusive behavior both at home and at work, we don't expect him to take questions from fans.
Saturday, July 25
Constantine: 15th anniversary reunion, 12pm. Keanu Reeves! Enough said.
Guillermo del Toro and Scott Cooper on Antlers and Filmmaking, 1pm. Starring Keri Russell and Jesse Plemons, Antlers is a new horror movie directed by Cooper and co-produced by del Toro. Whether or not you're planning to watch it, a del Toro panel is always worth checking out.
Bill & Ted Face the Music, 3pm. The director, writers and main cast (yes, Keanu Reeves and Alex Winter!) join host Kevin Smith for a chat about this long-awaited Bill & Ted sequel.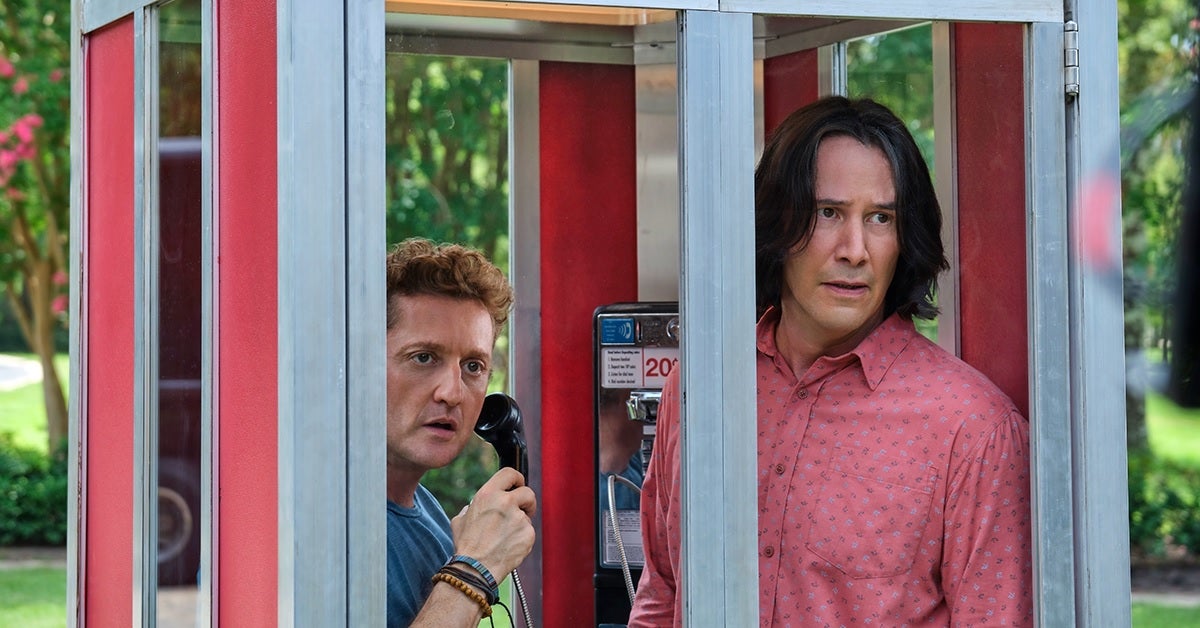 Agents of S.H.I.E.L.D. – The Stories and Science of Mutants, Androids, Space Travel and Aliens, 3pm. Soon to conclude at the end of season 7, Agents of S.H.I.E.L.D. is Marvel's longest-running live-action TV show, outlasting the entire Netflix franchise. This panel sounds like a kind of retrospective for the show's sci-fi worldbuilding, featuring a conversation between the show's writers, actor Elizabeth Henstridge (Jemma Simmons), and a team of real-life scientists.
HBO's Lovecraft Country, 4pm. Premiering in August, this show already has a lot of buzz: A 1950s horror series with a majority-Black cast, set in the Jim Crow South. Loosely inspired by elements of H.P. Lovecraft's work, it's co-produced by Jordan Peele and J.J. Abrams. This panel features showrunner Misha Green and various castmembers including Jurnee Smollett and Jonathan Majors, and will probably feature some sneak peeks from the show.
READ MORE: