Online discourse is hell right now. Bad faith arguments are deployed as soon as someone hits tweet. Any sense of mutual understanding has evaporated. Presidential debates now mirror the crosstalk chaos of Twitter replies.
So you agree? The Regina George Mean Girls meme is the perfect template for right this minute?
The 2004 comedy Mean Girls has produced several memes—"Get in loser, we're going shopping" is one popular, evergreen example. Rep. Ilhan Omar (D-Minn.) recently used the "Why are you so obsessed with me?" GIF to respond to Donald Trump's racism. It's also sustained a fandom online: Oct. 3 is Mean Girls Day, a "holiday" framed around a line from the film.
But perhaps its most enduring contribution to meme culture is a scene where head mean girl Regina George (Rachel McAdams) grills new girl Cady Heron (Lindsay Lohan) on her past, then states: "But you're like, really pretty." Cady says thank you, and Regina swoops in: "So you agree? You think you're really pretty?"
It's a textbook manipulator move, and it's meant to be a trap. The scene became a reaction GIF, but it's been reformatted more recently to sum up hypocrisy about politics, racism, and sexism, or poke holes in an argument. A tweet from July tested out the template on a comment about how people on unemployment are making more than people who are still employed.
NoEmmeG responded, "so you agree. wages should be higher?"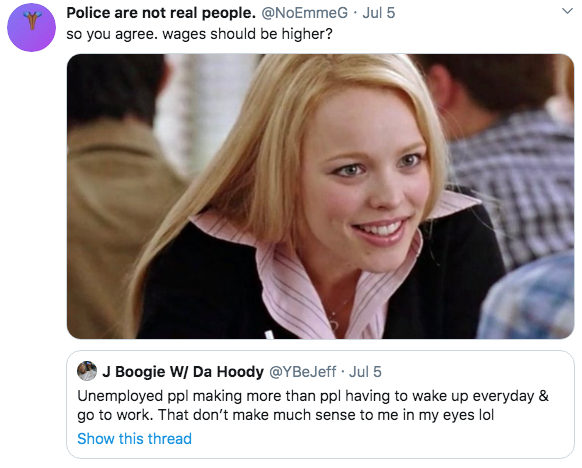 The meme format saw a lot of mileage over the summer—Tomi Lahren and Bill de Blasio were two casualties—but its utility was tested again in the wake of Trump's hospitalization at Walter Reed, as rampant misinfo led to conspiracy theories and Trump's narcissism and hypocrisy (and the hypocrisy of platforms that still host him) reached feverish levels. His hospitalization also, ironically, coincided with Mean Girls Day.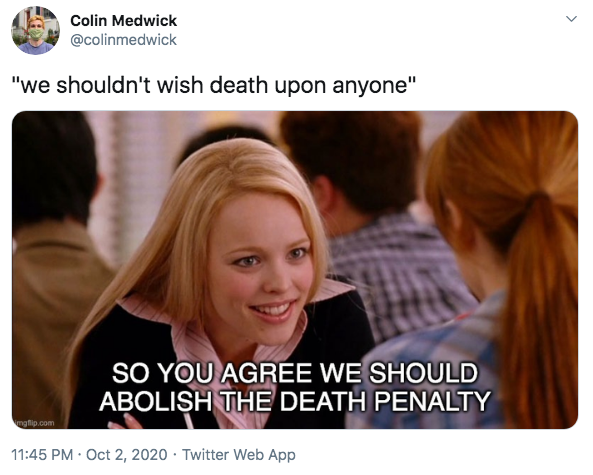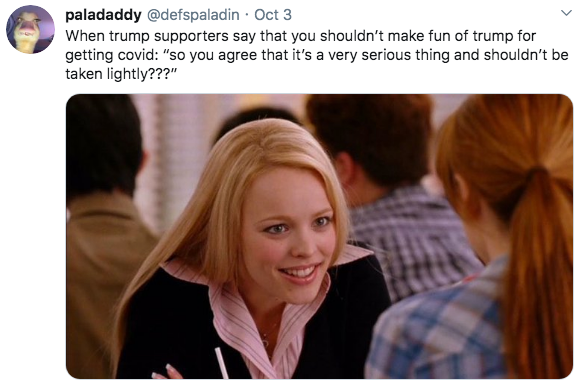 Is it actually shutting down hypocrisy? It's a reaction meme, so it's not implicitly attempting to engage with conversation, just responding with a question-statement. Regina George is a manipulative, privileged teenager—she's the mean girl. Does "So you agree" still make sense without Rachel McAdams for context?
Apparently, yes: A newer version of the meme swaps out McAdams for Shannon Thornton, from acclaimed Starz series P-Valley. In one viral instance, it was used to respond to a tweet about the Senate taking off after several Republicans contracted COVID-19, pointing out the hypocrisy of making people work during a pandemic: "so you agree? We should cancel work as more American contract the virus."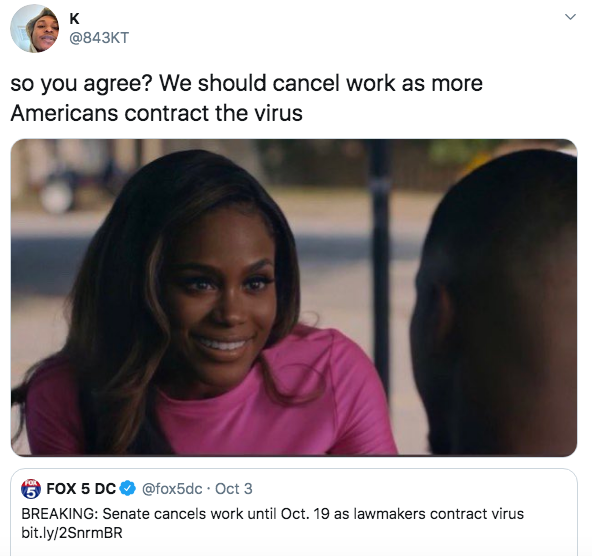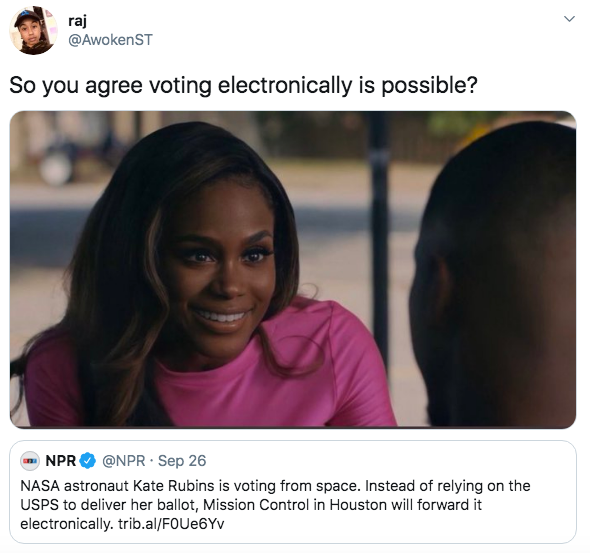 "So you agree" exists on TikTok, though more as an audio sample or in the context of Mean Girls. However, some users have acted out some version of the response to Lahren's tweet from July. A recent post on r/neoliberal touted Regina George as a "neoliberal queen" and invoked the same argument about immigration.
It's difficult to gauge whether it's actually leading people to understand or agree with each other; it also doesn't have the gravitas of the "Oh my god, he admit it!" meme from I Think You Should Leave. It's been critiqued on Twitter, too: On Oct. 3, user nuditea stated: "regina is obviouly [sic] not in the right in the 'so you agree' scene & the template being used to express catching actual hypocrisy makes me bonkers!!!!"
The cast of Mean Girls reunited over the weekend, for Mean Girls Day, and while the meme wasn't addressed, they reiterated the importance of voting. So that's one thing we can agree on?