It's kind of incredible to think that even in 2020, in these increasingly progressive times we're living in, that gender still plays such a prominent role in marketing. Yet here we are, when something as simple face mask to prevent the transmission and spread of the coronavirus can be considered masculine or feminine. Hence, we have "masks for men," which recently came to the attention of the internet thanks to author and sociologist Tressie McMillan Cottom, who tweeted the following screenshot on Sunday.
"Also known as 'masks," Cottom tongue-in-cheek captioned the image.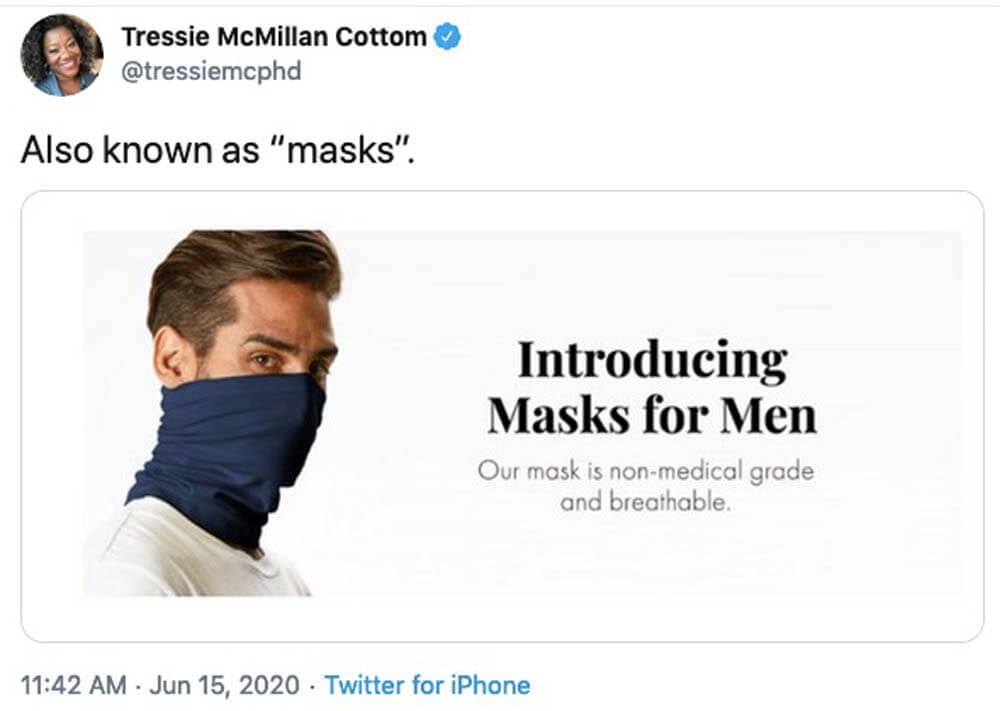 Although the banner ad seems as though it could be the work on an internet prankster or Clickhole type of website, it is indeed real.
The ad can be found on the homepage for eShakti, the online customizable fashion retailer for women—which may explain why they felt the need to market them as "masks for men," even though the word "unisex" was right there the entire time.
"We wear masks because we care," reads the product listing for the cotton jersey knit men's' tubular mask. "We make masks for the same reason. For every mask we sell, we donate one to local charities. Our masks are non-medical grade and a sustainable choice to stay protected."
Despite this philanthropic mission—which, to be completely fair, was not evident in Cottom's tweet—other users were understandably less impressed with "masks for men."
"Jesus. Abolish men already," tweeted one user, while another playfully added, "Masks for mascs."
Plenty of others had similar jokes and comments: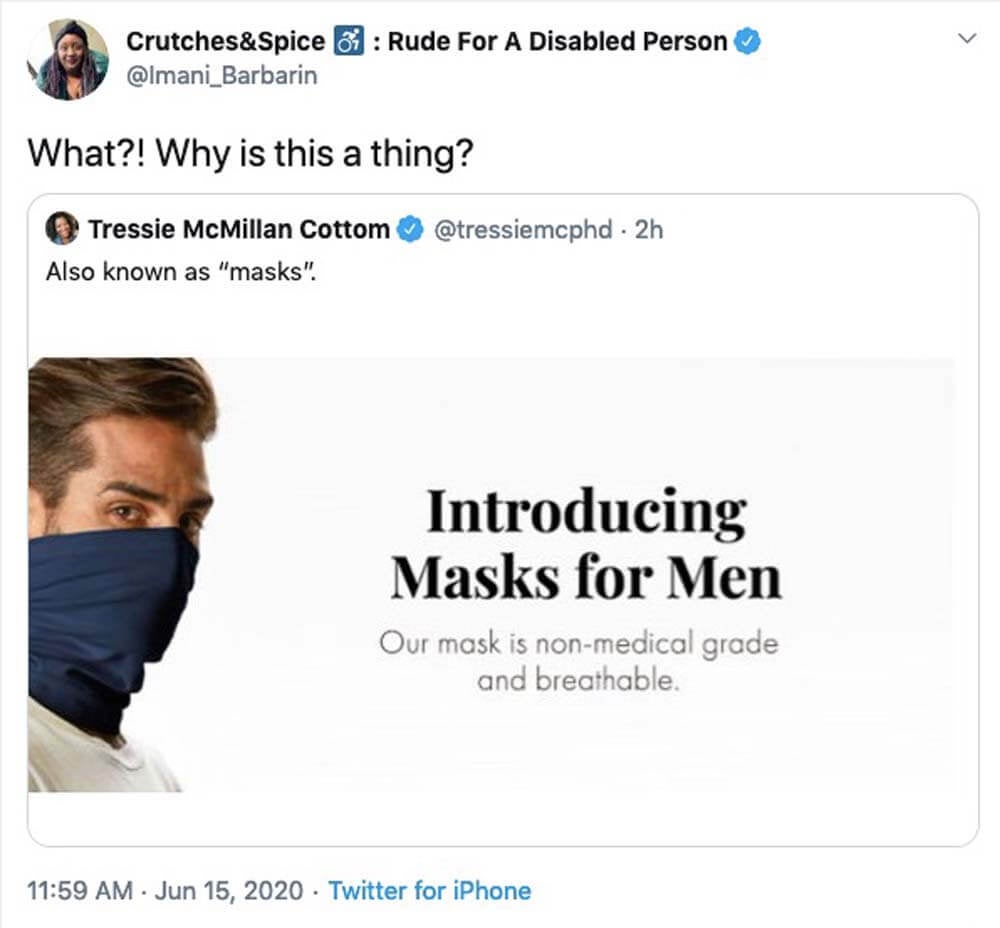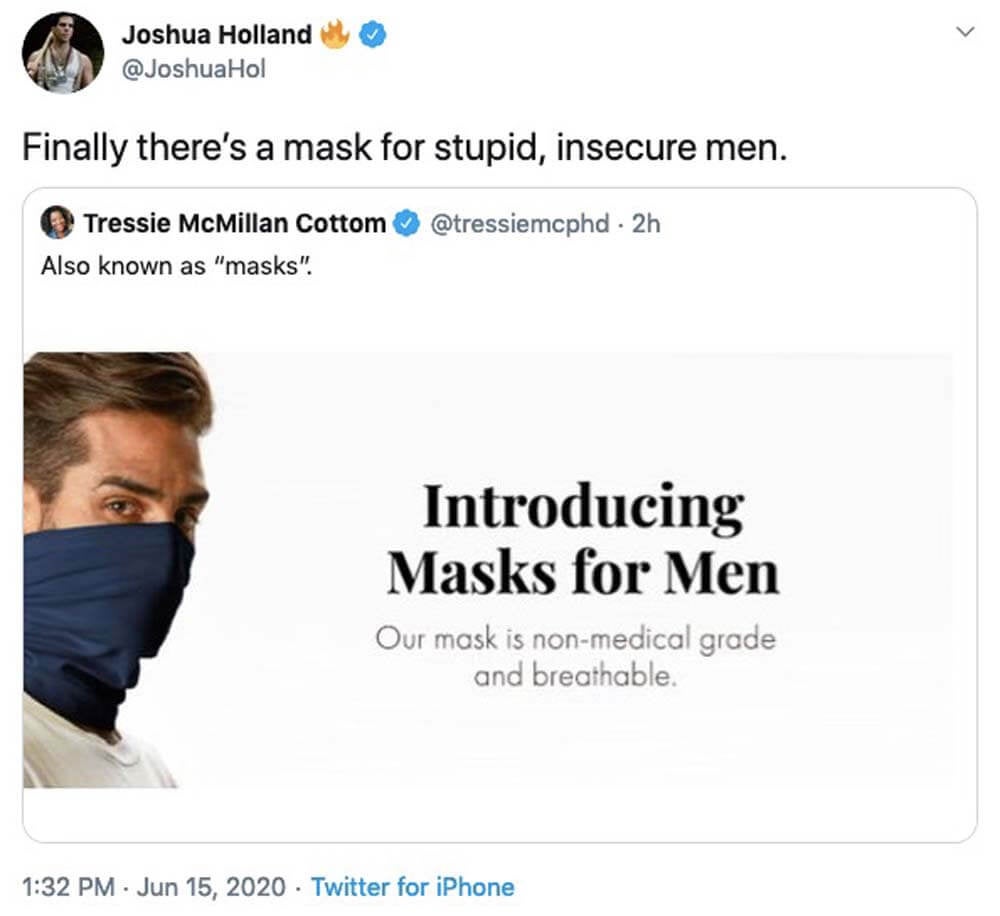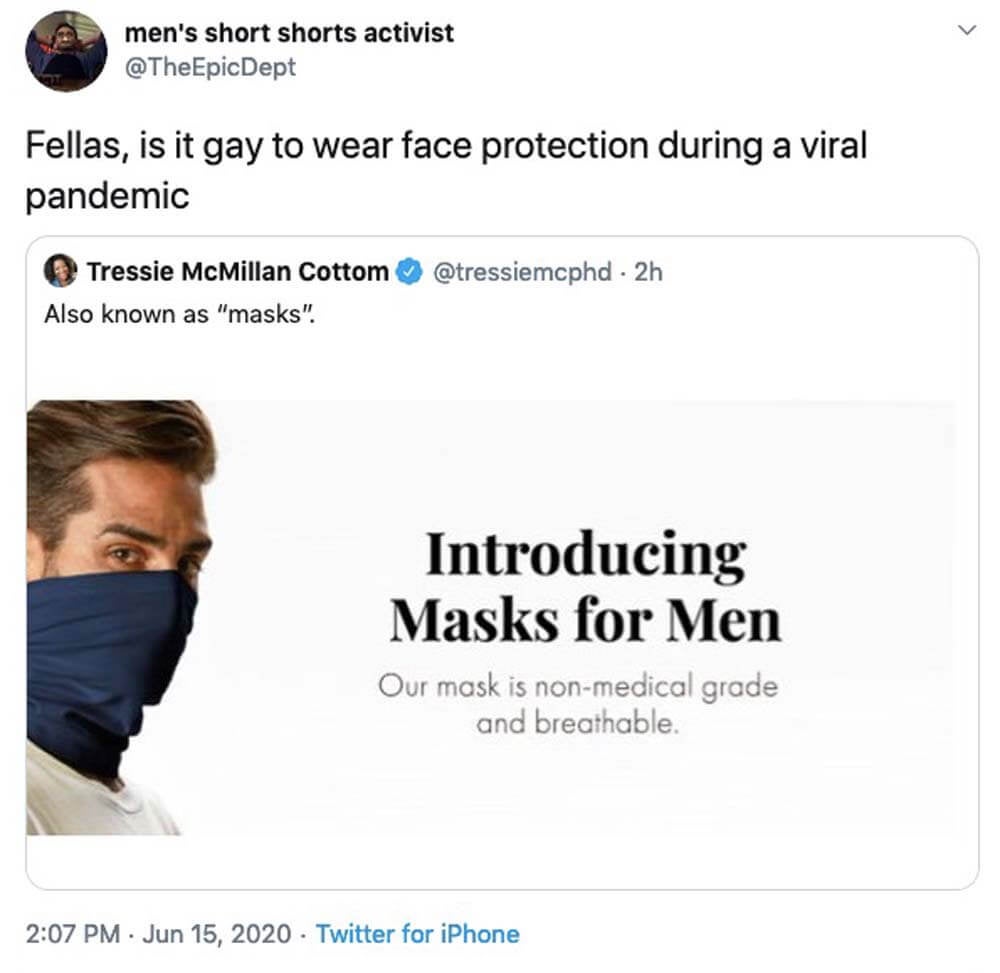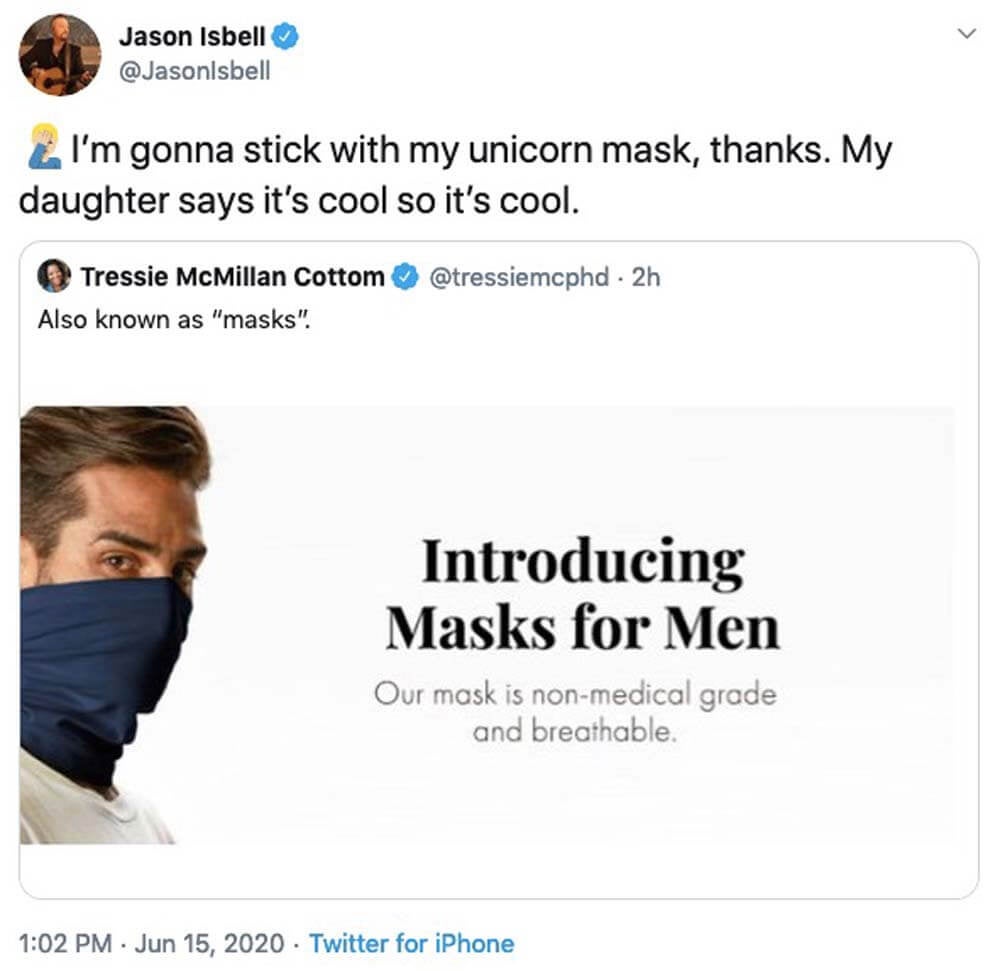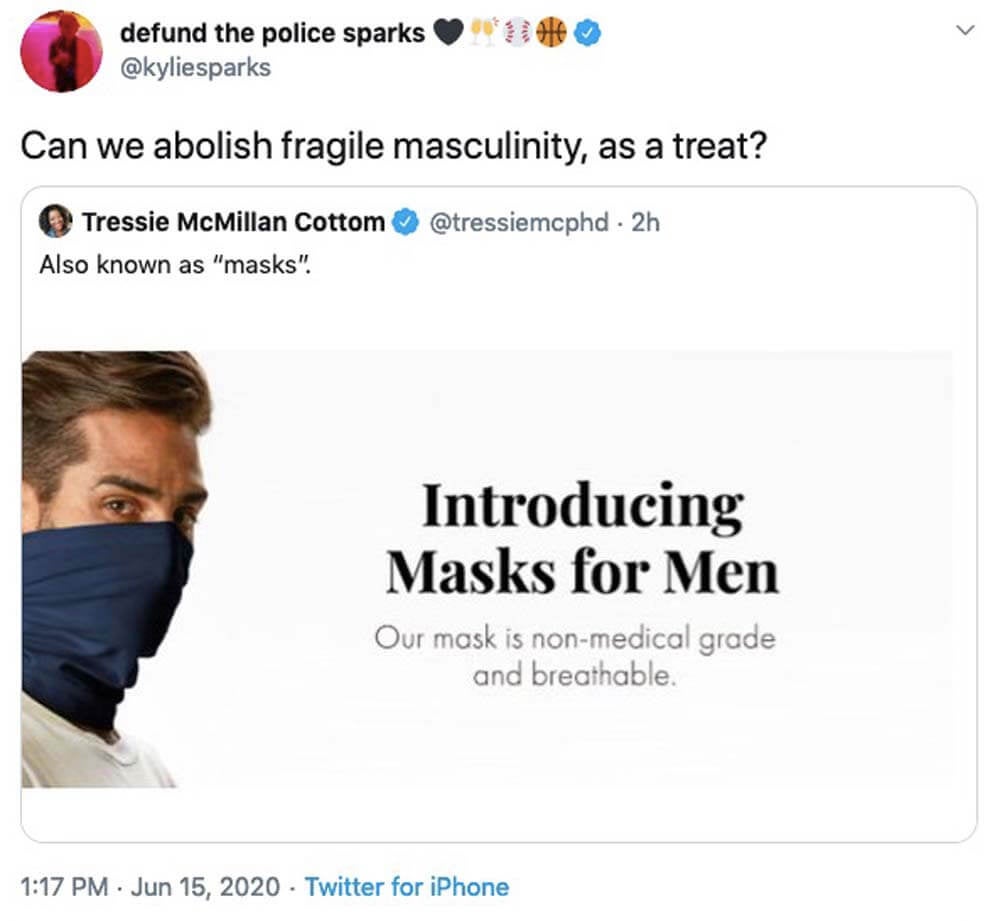 "Choose your fighter," added writer Spencer Barrett, along with other products needlessly marketed towards men, including something called "Dude Wipes" and "Men's Ultimate Multi-Tool Q-Tips."
Even Dictionary.com got in with a not-so-subtle troll jab, linking to the definition of "masks." "Hmm. No gender mentions here," tweeted the account.
At the end of the day, you really have to wonder who these "masks for men" are actually being targeted to in the first place. It's not like dudes are flocking to women's fashion websites to purchase respiratory protective gear, so one would have to imagine that they're going for the girlfriend or wives point of purchase sales.
But whatever keeps our men looking suave and stylish while preventing the spread of a potentially deadly virus, are we right ladies?
READ MORE: