The mobile game Marvel Future Fight is attracting some criticism for its new art of the X-Men hero Storm, depicting her with light skin. One person quipped that she looked like Charlize Theron, which really isn't an ideal comparison for one of Marvel's most iconic Black characters.
Like many comic book characters, Storm's appearance has changed a lot over the years. Originally introduced in 1975, she's a Kenyan woman with brown skin, white hair, and blue eyes—a trait inherited from her magic-wielding ancestors. Alongside her sometime-husband Black Panther, she's one of Marvel's best-known African superheroes and was portrayed by Halle Berry and Alexandra Shipp in the live-action X-Men movies. So when a new piece of Marvel art seems to whitewash her appearance, people definitely take notice.
Marvel Future Fight has been around since 2015, and while this new illustration attracted attention, it looks like it may not be a one-off problem. This piece of 2017 art includes a thumbnail of Storm with very similar issues.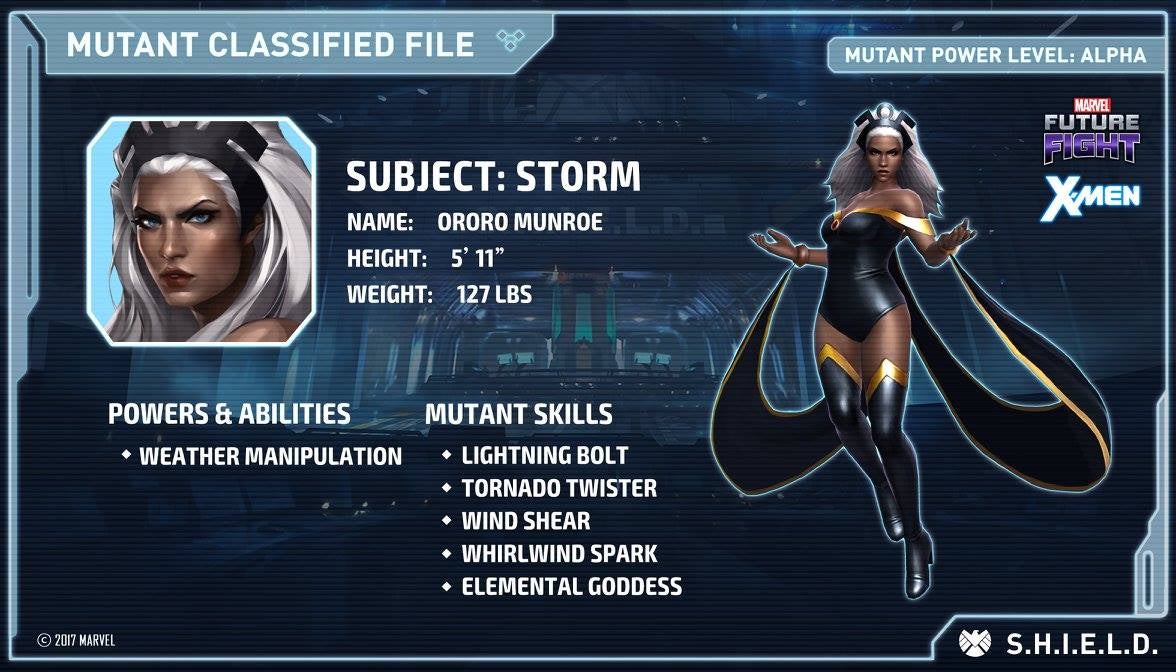 Marvel and DC have a long history of lightening the skin of Black characters or delivering clumsy illustrations of Black hairstyles, exacerbated by the publishers' failure to hire Black artists. Just last week, New Mutants director Josh Boone offered clumsy excuses for his choice to cast a light-skinned actor as the Brazilian superhero Sunspot, who was originally drawn with dark skin in the comics. So while some unpopular mobile game art is a comparatively minor issue in the grand scheme of things, it plays into a much wider problem in the Marvel franchise.
---
Today's top stories