We crawl the web so you don't have to.
Sign up for the Daily Dot newsletter to get the best and worst of the internet in your inbox every day.
Hello fellow citizens of the internet! Andrew here. Welcome to today's edition of web_crawlr.

Our top stories today are about: An AirPod thief's fail that has gone viral, why the era of "quiet quitting" is over and "loud quitting" is the new thing, why FilmTok is freaking out over a scene that will be in Oppenheimer, and how Elon Musk is threatening to sue Meta just days after it launched Threads.
After that, our IRL Reporter Tricia has her weekly "Problematic on TikTok" column for you.
See you tomorrow!
— A.W.
---
⚡ Today's top stories
A man who had his AirPods stolen out of his car has a PSA of sorts for thieves: Make sure you turn off the AirPods if you don't want to be tracked.
It's possible that the era of quiet quitting is behind us and now we're just all about "loud quitting."
Amid the increasingly ridiculous comparisons between Barbie (fun, self-aware, extremely pink) and Oppenheimer (the most serious film ever made), Oppenheimer's PR team just dropped a bombshell.
Maybe he shouldn't have fired all of them.
---
We crawl the web so you don't have to. Sign up to receive web_crawlr, a daily newsletter from the Daily Dot, in your inbox each day.
---
😬 Problematic on TikTok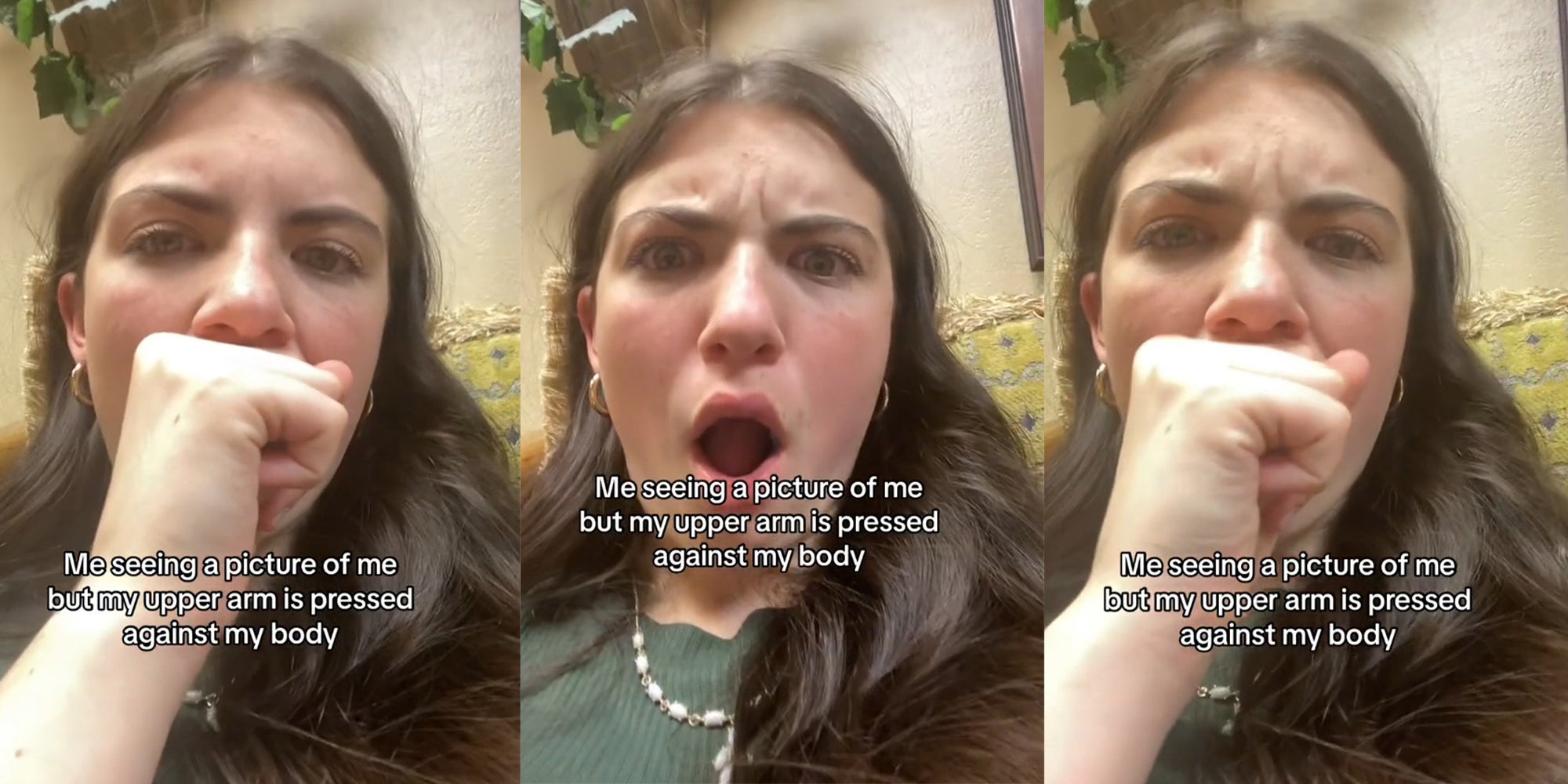 TikTok's latest wildly fatphobic trend
In each edition of web_crawlr we have exclusive original content every day. On Tuesdays our IRL Reporter Tricia Crimmins breaks down the trends on the popular app that will make you cringe in her "Problematic on TikTok" column. If you want to read columns like this before everyone else, subscribe to web_crawlr to get your daily scoop of internet culture delivered straight to you inbox.
---
🕸️ Crawling the web
Here is what else is happening across the 'net.
📦 Viewers on TikTok are delighted by a UPS delivery driver who unabashedly asked a customer to spray her with a water hose so she could cool down in the sweltering heat.
💵 Tipping counter staff is fast becoming the new norm in the food industry and seeing a suggested tip screen appear at the end of your transaction is common if not standard. But who exactly gets those tips?
🍔 A McDonald's worker has gone viral after venting about her stressful night shift at the fast food chain, and a DoorDash driver who made it even worse.
🍿 From theater-quality movie screenings to breathtaking gaming sessions, this mini projector turns your streaming sesh into the ultimate cinematic experience.*
🔨 Most renters agree to hand a property back over to a landlord in relatively the same condition it was received. However, sometimes it may take a few tricks to make it happen.
👀 From our friends at Passionfruit: "Creator Clash 2 lost $250,000, what happened?"
🛍️ If you're going to shop on a holiday, don't rub it in when you talk to store employees. OK?
🥨 A Sonic drive-thru customer sparked a conversation about tipping culture in the United States when they were purportedly asked by an employee how much they wanted to tip on the purchase of a single soft pretzel.
📺 From the Daily Dot archive: Here's why Netflix action movies always suck.
*The Daily Dot may receive a commission in connection with purchases of products or services featured here.
---
👋 Before you go
A Tim Hortons customer went viral on TikTok after accidentally receiving a bulk order of the chain's bite-sized donuts, known as Timbits.
User @highpriiestesstee, who lives in Detroit, Michigan, revealed the donut haul in a now-viral video. In it, she showed viewers her receipt—which showed that she ordered six Timbits. Instead, she said that the store gave her 60.
"i ordered 6 & got 60!!!" she wrote in the text overlay.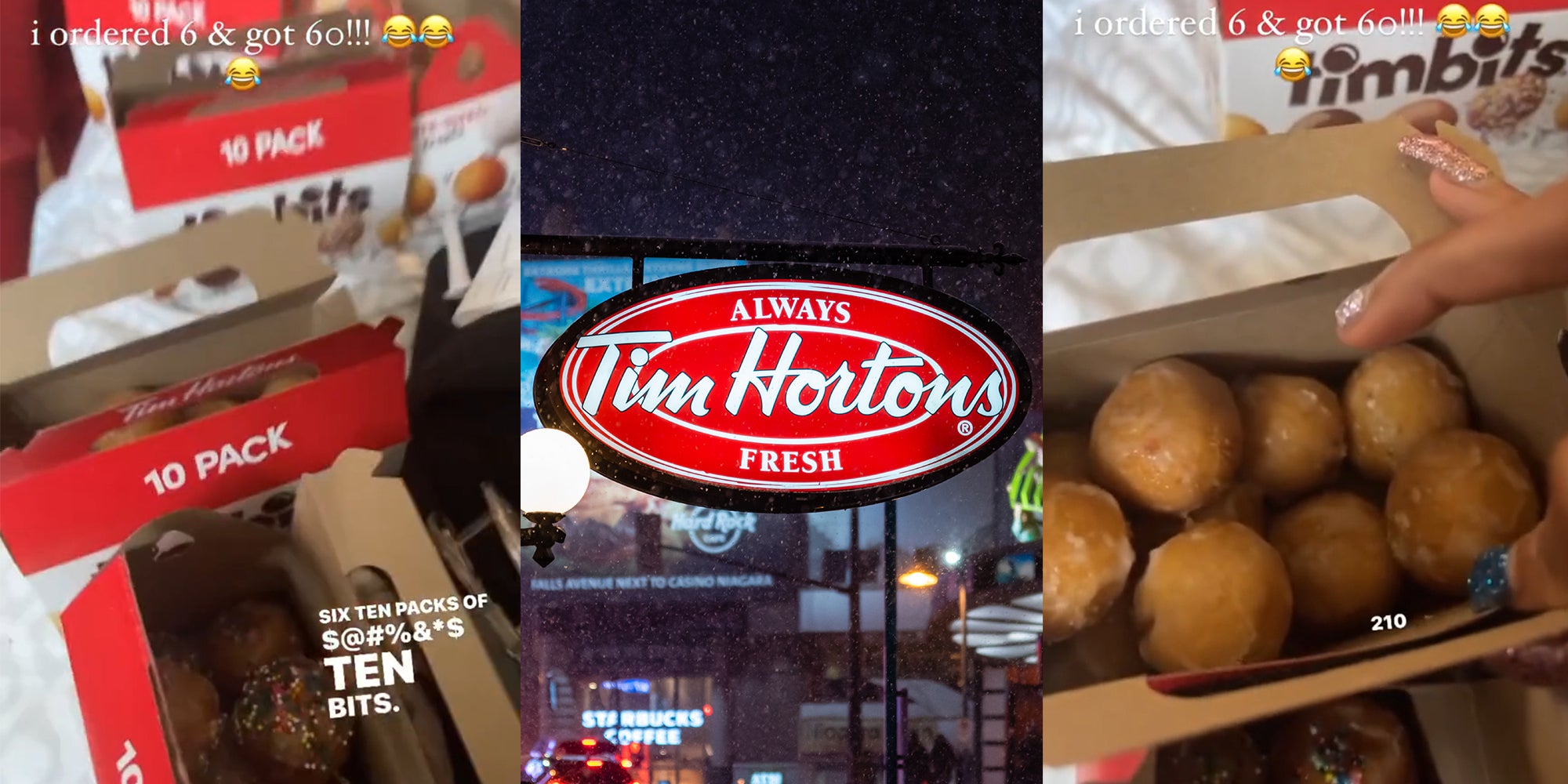 ---
🎶 Now Playing: "DO 4 LOVE" by Snoh Alegra 🎶