We crawl the web so you don't have to.
Sign up for the Daily Dot newsletter to get the best and worst of the internet in your inbox every day.
Hello fellow citizens of the internet! Andrew here. Welcome to today's edition of web_crawlr.

Our top stories to kick off the week are about: A woman's viral video showing how her brand new car had parts "flying off" it just after she bought it, the backlash Keke Palmer's boyfriend faced after his comments about her outfit, how the Biden administration was barred from communicating with social media companies about content moderation, and a barista getting back at a rude customer with a "Grimace Latte," a play on the viral Grimace Shakes at McDonalds.
Down below, we've also got a story where a Starbucks barista shares the three drinks she wishes people wouldn't order.
After that, our Tech Reporter Mikael has a "One Dumb Conspiracy" column for you.
See you tomorrow!
— A.W.
---
⚡ Today's top stories
A TikToker shared that her brand-new car is already falling apart in a viral video. Viewers in the comments claim they've had similar experiences.
Her boyfriend tweeted 'It's the outfit tho.. you a mom' after videos of Palmer circulated online.
President Joe Biden's administration was barred by a federal judge from communicating with social media companies about content moderation.
A business owner decided that the best way to get back at a customer who was being rude to one of her employees would be to serve them up her own Grimace-themed concoction: a "Grimace Latte."
---
We crawl the web so you don't have to. Sign up to receive web_crawlr, a daily newsletter from the Daily Dot, in your inbox each day.
---
🔍 One Dumb Conspiracy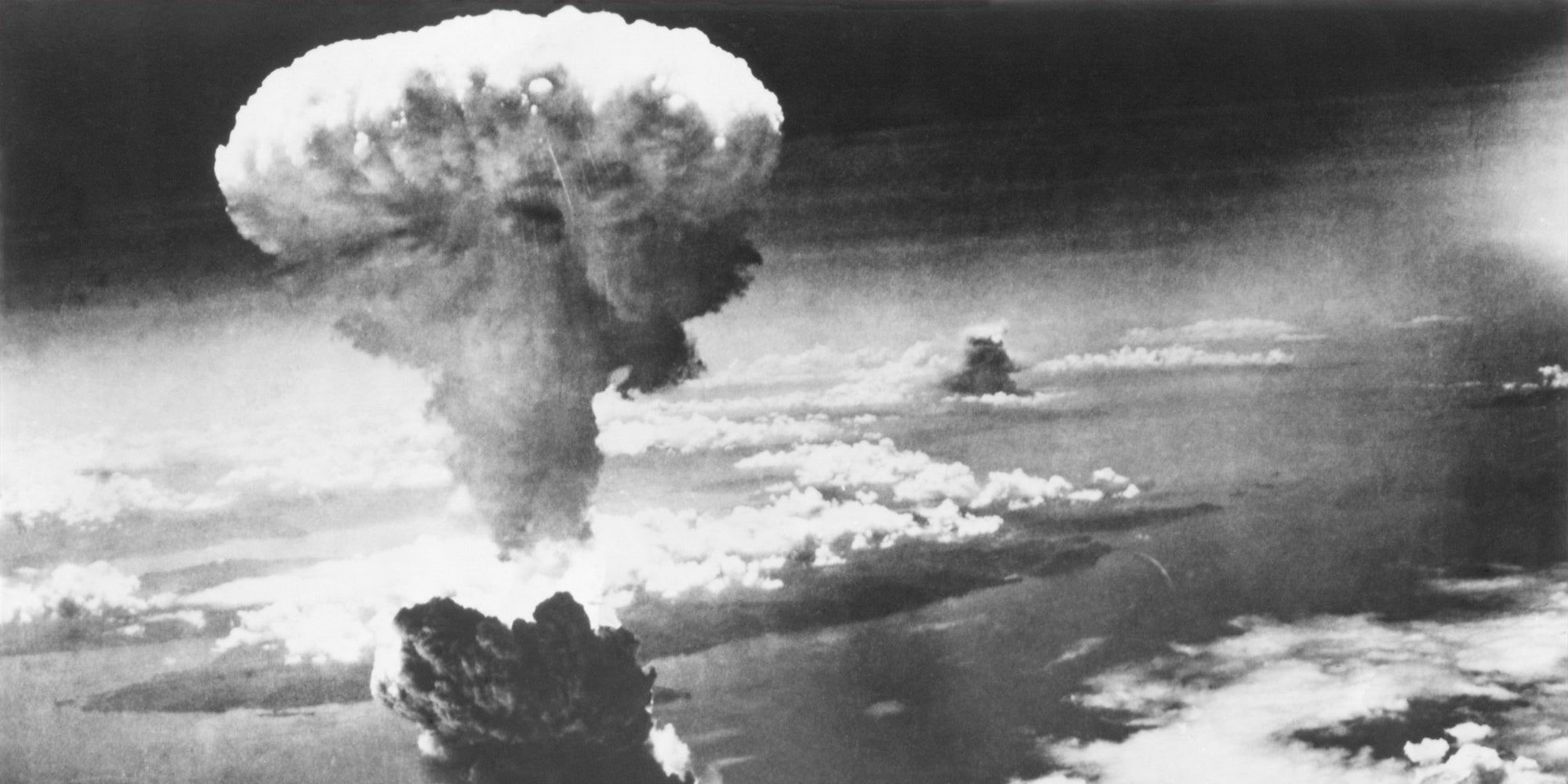 Conspiracy theorists now think nuclear bombs are fake
In each edition of web_crawlr we have exclusive original content every day. On Mondays our Tech Reporter Mikael Thalen debunks the most wild conspiracy theories swirling around the web in his "One Dumb Conspiracy" column. If you want to read columns like this before everyone else, subscribe to web_crawlr to get your daily scoop of internet culture delivered straight to you inbox.
---
🕸️ Crawling the web
Here is what else is happening across the 'net.
⛽ Restaurant workers have all kinds of tactics when it comes to securing a tip, but one server has gone viral after she happened upon a great way to get tips from Trump supporters—by blaming gas prices on Biden.
🧶 A worker called out an anonymous co-worker in a viral video after they allegedly snitched on her for crocheting at work.
🍴 An Olive Garden server recently uploaded a video in which she shows off her day's pay and claims she's addicted to her job. Viewers in the comments agreed about the addictive nature of serving.
🍺 The revolution is here, and it's non-alcoholic. Here are the best non-alcoholic beers for guilt-free nightcaps and pain-free mornings.*
🍪 One customer uploaded a video in which she said that she took an order of Crumbl cookies home after it wasn't picked up by the customer. However, the worker wasn't too happy when she discovered which cookies they were.
✈️ This disgruntled American Airlines passenger claims to have been delayed from getting to her destination after a flight she was on was canceled. She then claims she had to pay for a $200 hotel room out of her own pocket.
💼 In a viral TikTok, a worker shares that she'd take her job at a boba shop over working corporate like many of her peers.
📱 From the Daily Dot archive: TikTok is ushering in a wave of Latina influencers.
*The Daily Dot may receive a commission in connection with purchases of products or services featured here.
---
👋 Before you go
The dialogue between Starbucks baristas—the hands behind every beverage sold by the coffee chain—and customers reaches a new dimension on TikTok, where the former are candid about the things they dislike.
One barista lists things she wishes customers would stop ordering, like cold toppings on hot beverages.
"I'm a Starbucks barista and this is things that you need to stop ordering," Hewitt says in the clip. "The first thing is cold foam on a hot drink. Hear that back real quick. Cold foam on a hot drink. And it's insane. It melts instantly. If you wanted to foam on the drink, you can ask us for extra foam or whipped cream. Whipped cream is free of charge. Vanilla foam? It's pointless."
Hewitt then lists other beverage order additions that are unnecessary in her view, like adding vanilla sweet cream foam and caramel drizzle to a white chocolate mocha.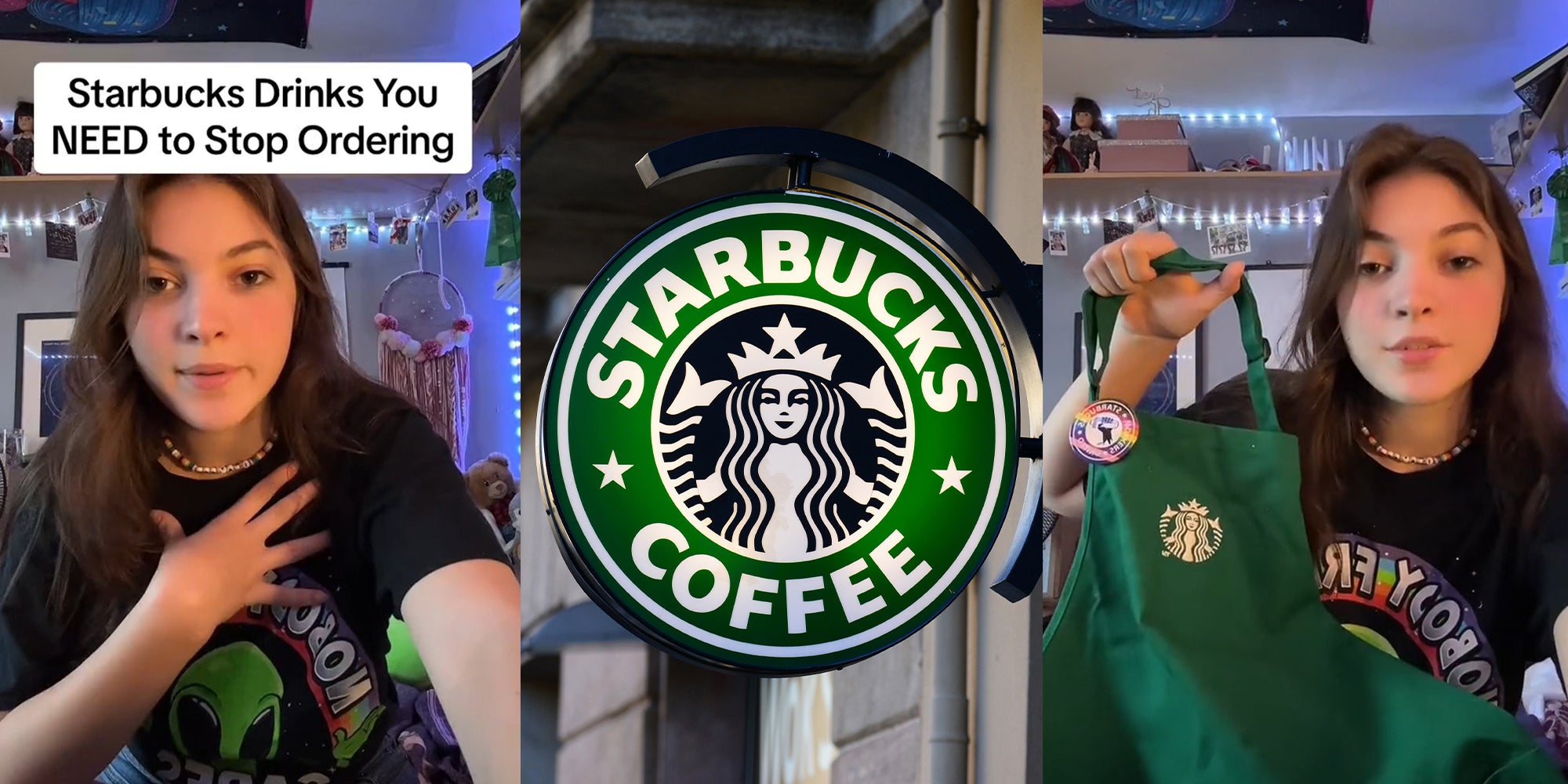 ---
🎶 Now Playing: "Hourglass" by Orphan 🎶